Housing project consisting of two semi-detached buildings that avoids the repetition of a housing module. Through a facade study, the relationship with the context is enhanced by making it an integral part of the living space.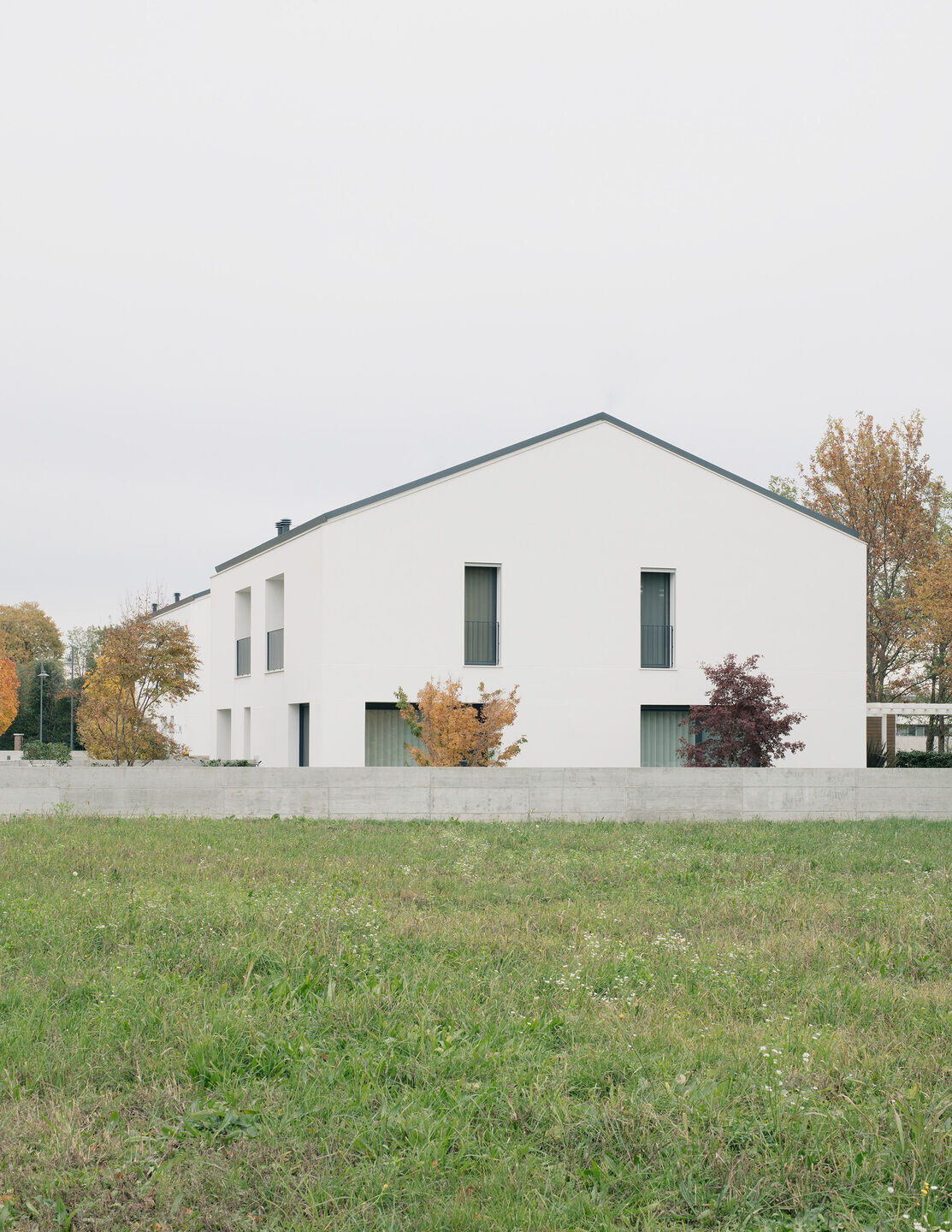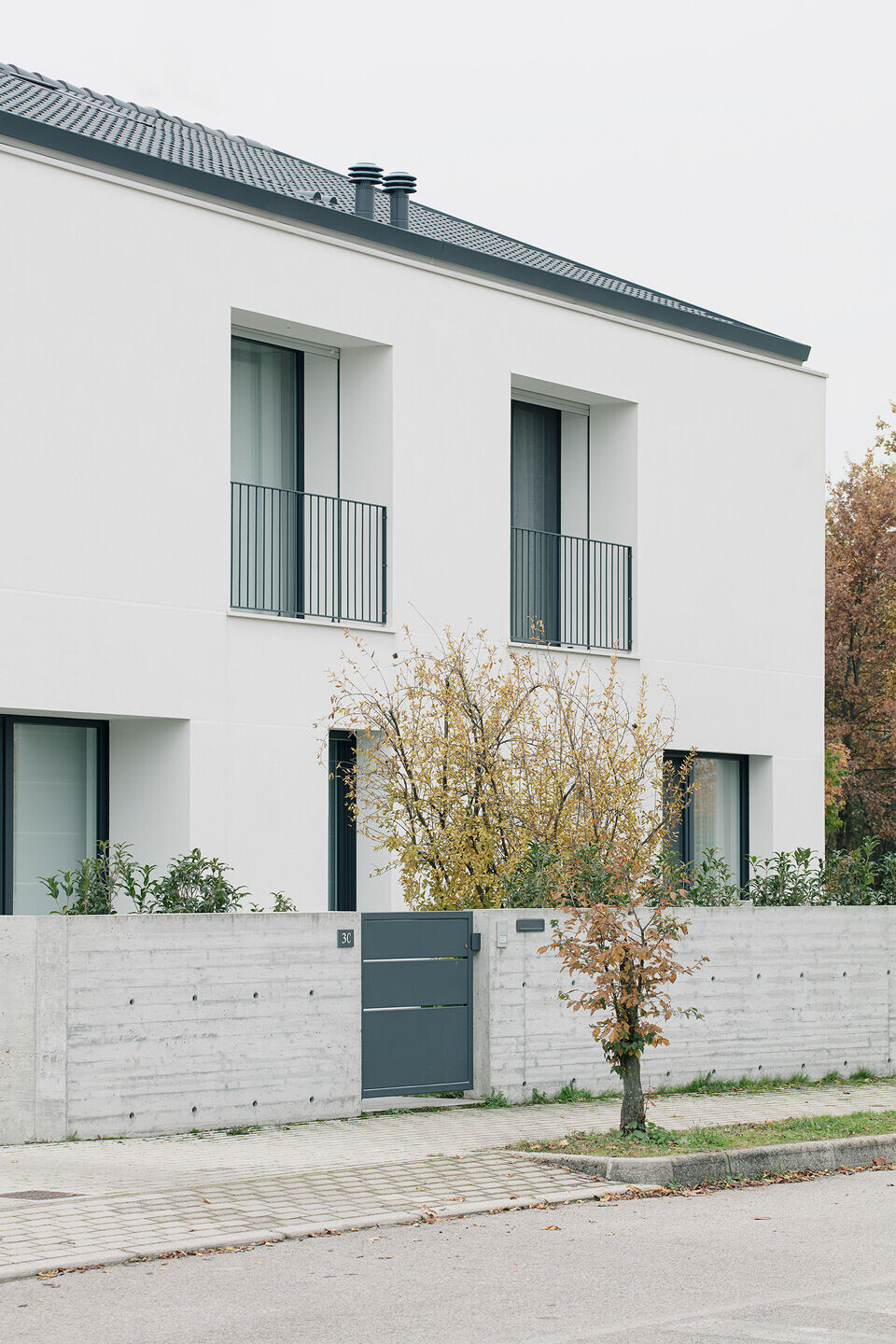 The forms are simple and the pure volumes are carved out by targeted openings that are proportionate to the facade.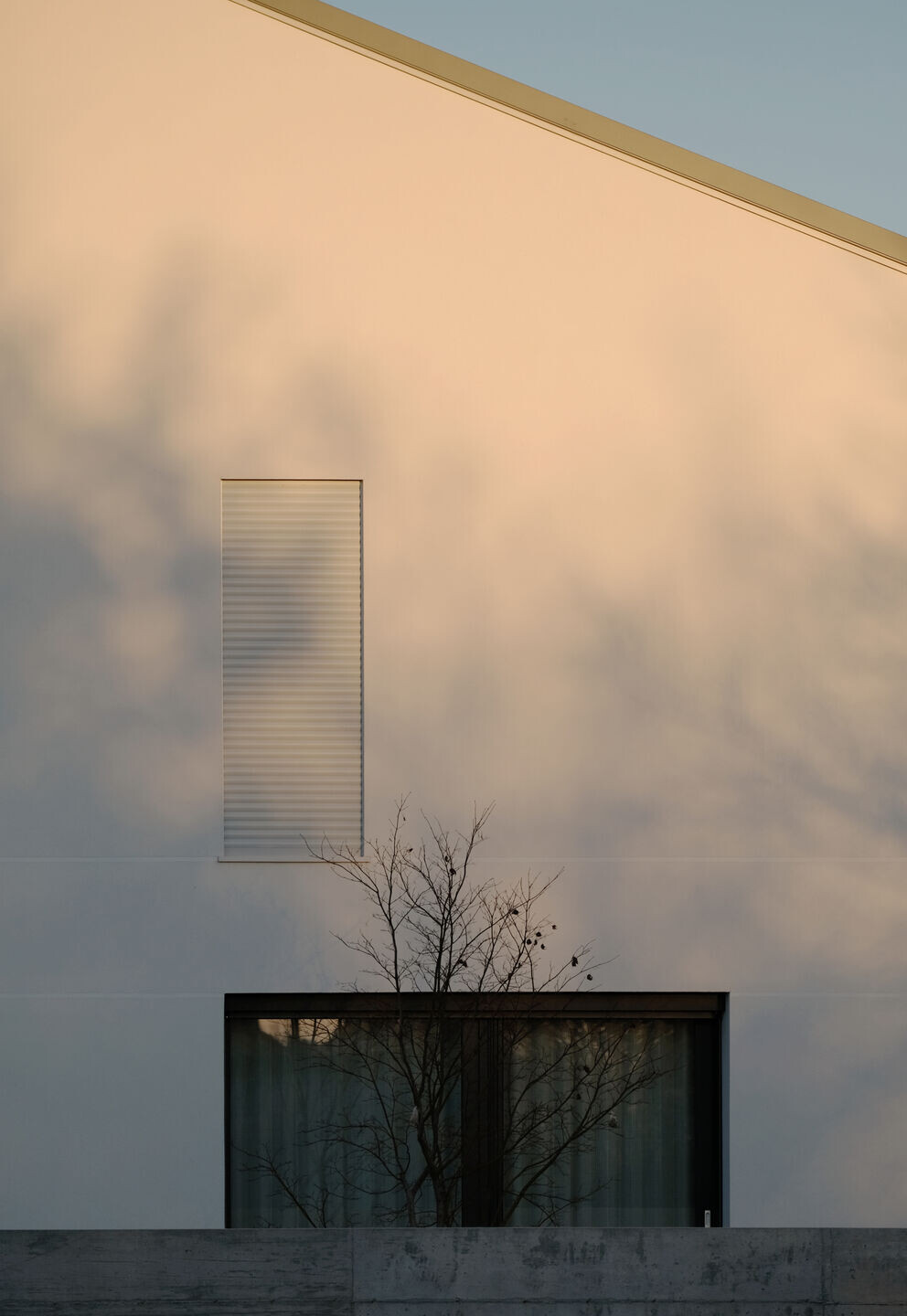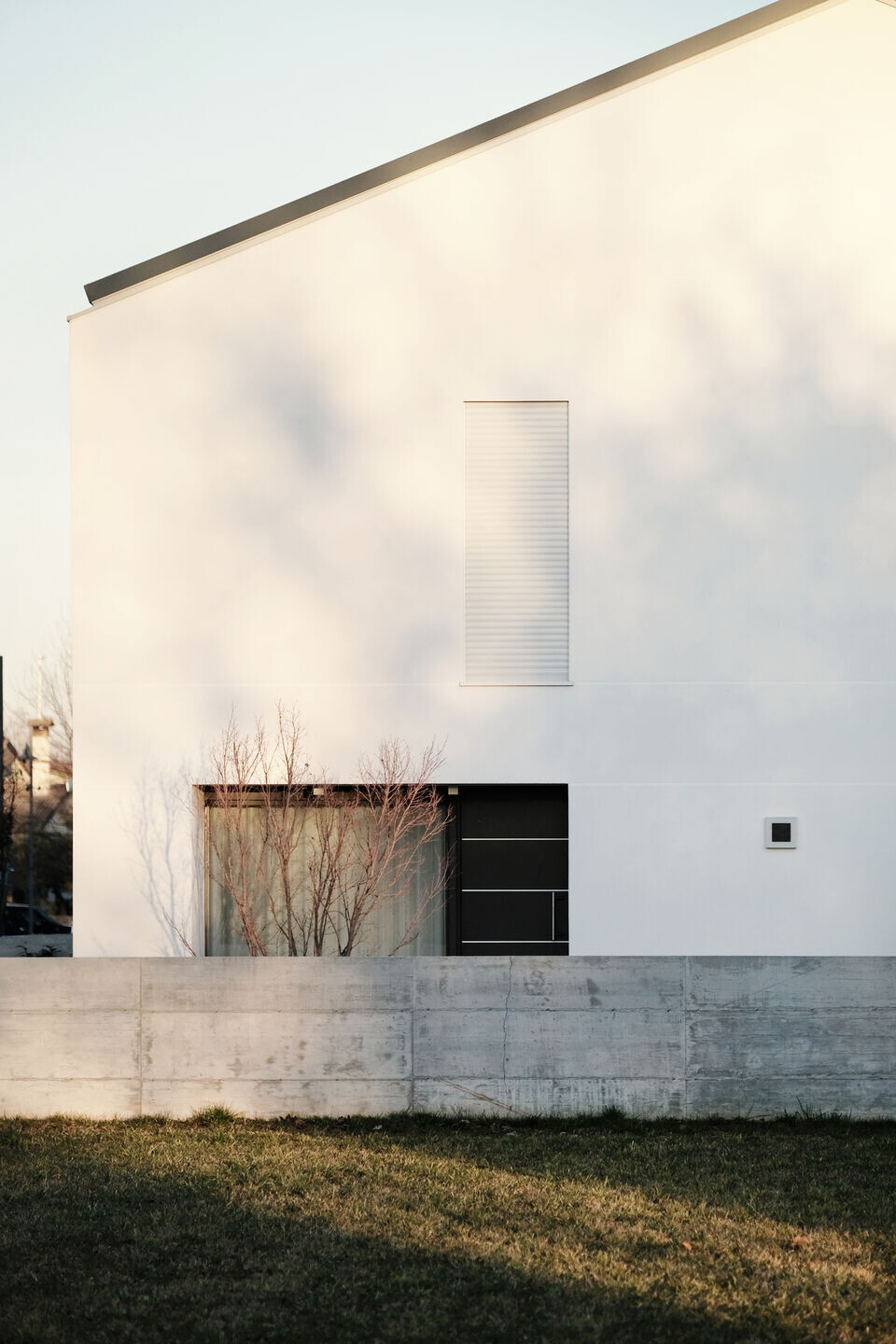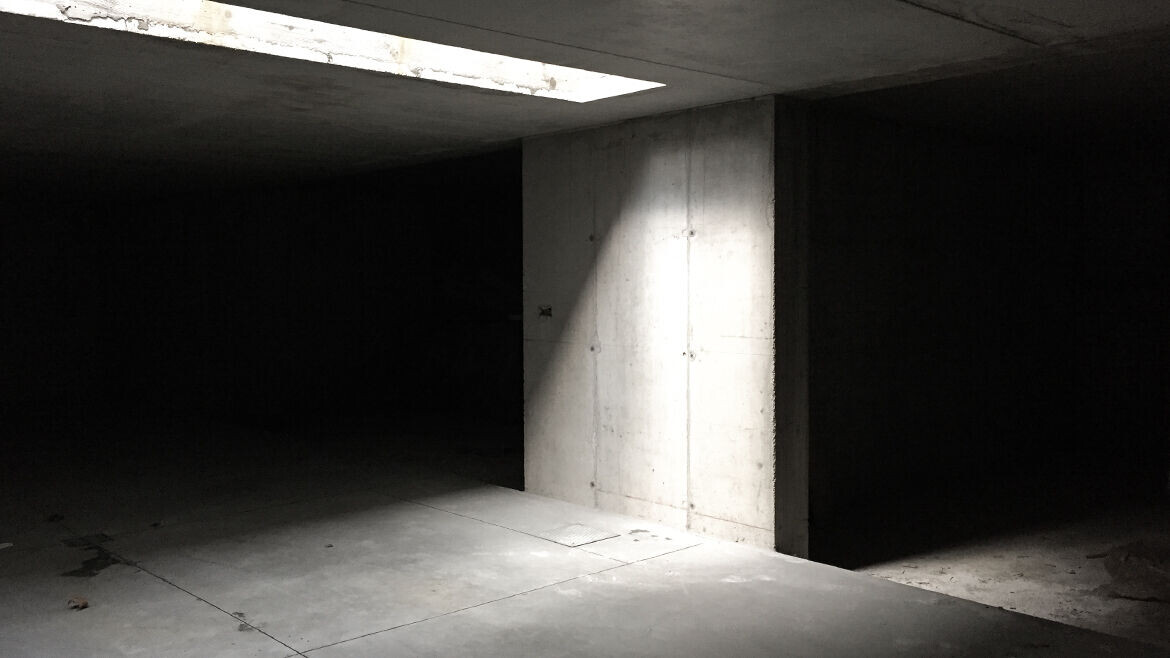 The desire to make these buildings massive is also evident from the detailed study of the roof without overhangs, which gives even more compactness to the forms.