Thetask
To develop a design concept for the new budget hotel of the Ibis Styles chain in Tbilisi, which would reflect the main components of the Georgian "happy mood": bright colours, mountains, and nature.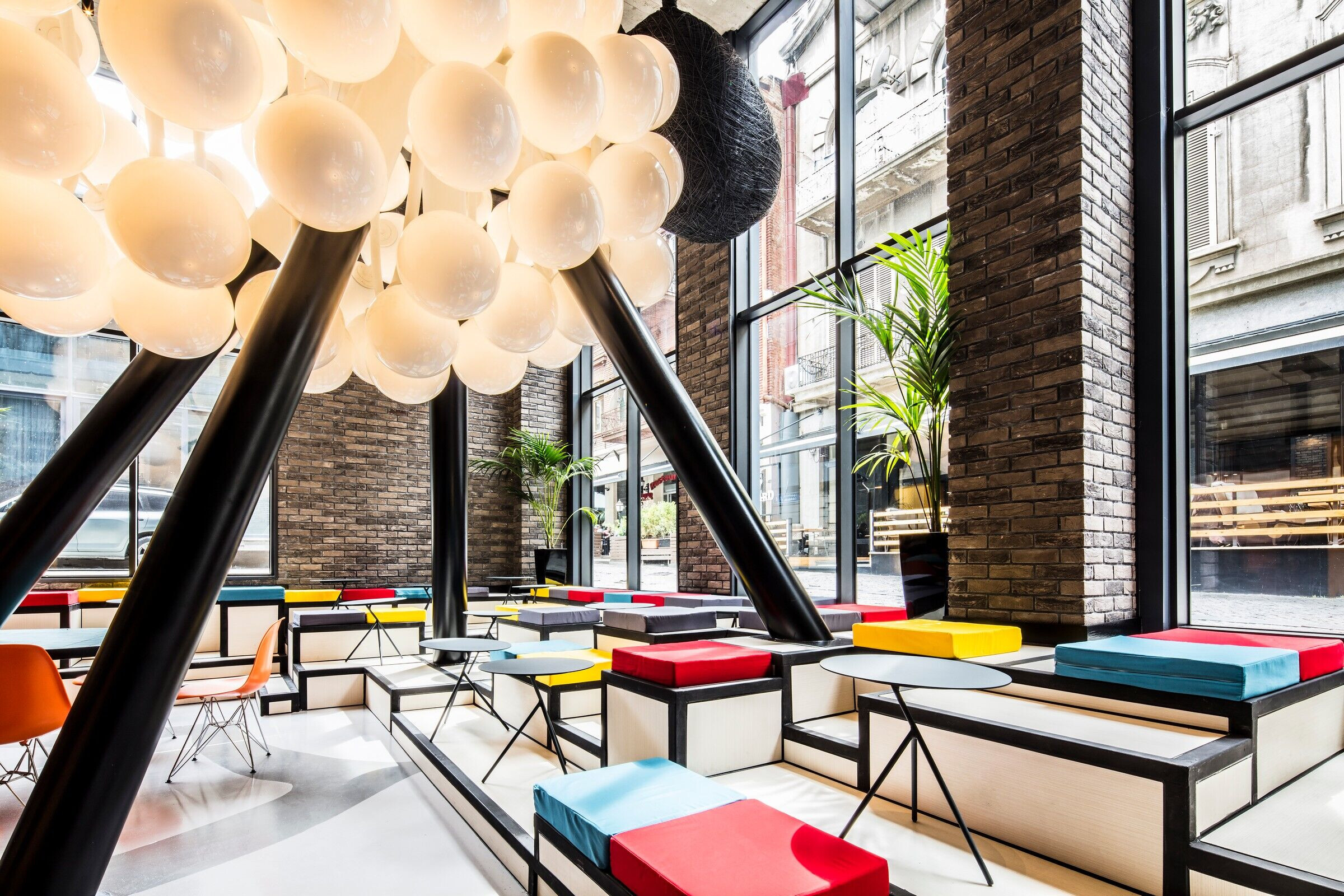 Challenges
The modern hotel must blend in with the architecture and style of the old Tbilisi and become a point of attraction for city guests and residents.
Georgia is a country of bright colours, incredibly beautiful nature, and hospitality. We decided to create a colourful interior that will reflect the nation's diversity and to make a unique art object that will become the trademark of Ibis Styles Tbilisi and will attract the attention of passers-by.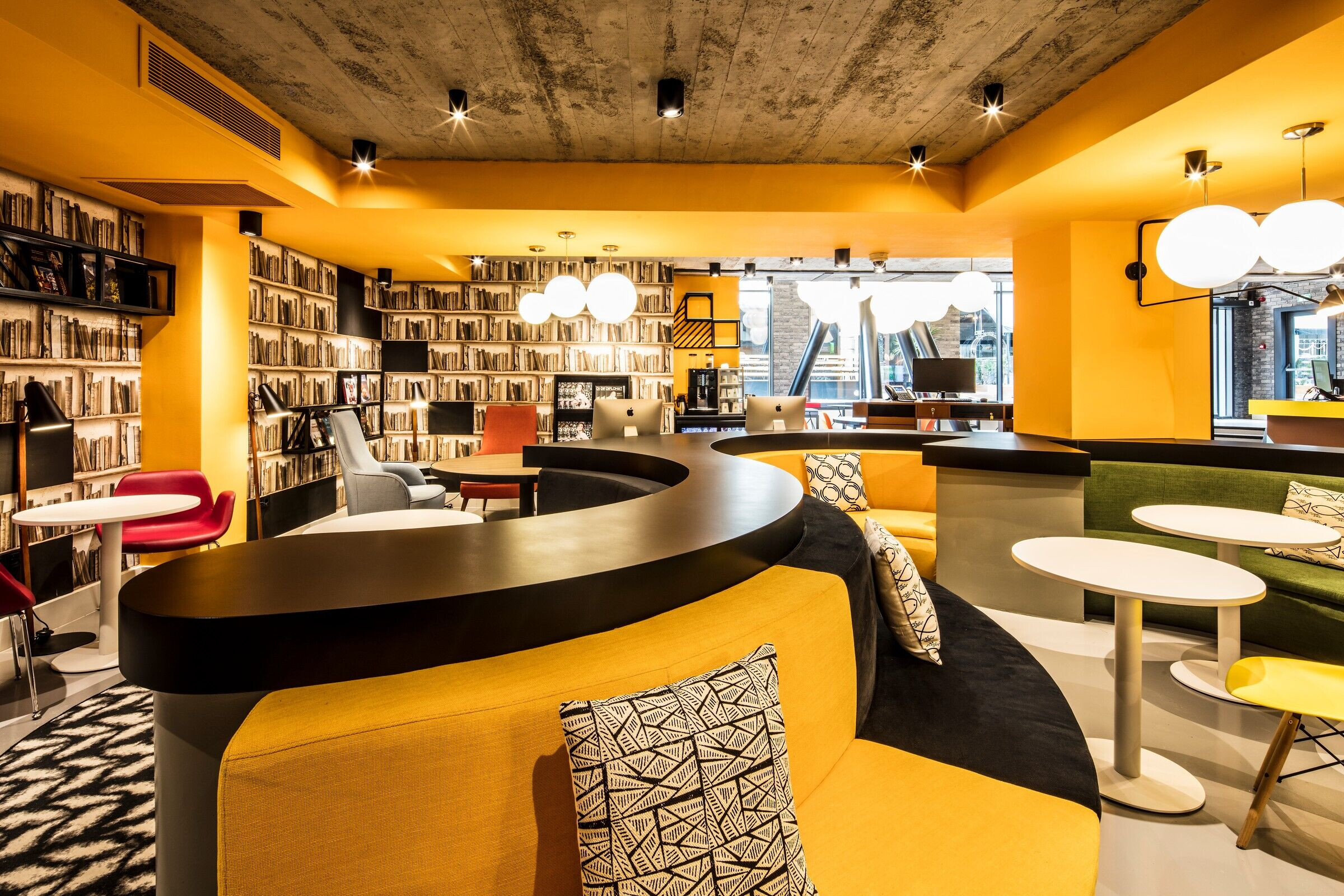 Solution
To make sure patrons remember the hotel on the first visit, we put a huge cheerful sheep in the lobby. The sheep is created by a multitude of round white light fixtures that hang from the ceiling at different lengths. The seating in the lobby layout under the sheep is arranged in the shape of an ampheatre. This uneven layout resembles the outlines of mountain ranges. We put a special emphasis on the selection of furniture and the materials it is made from.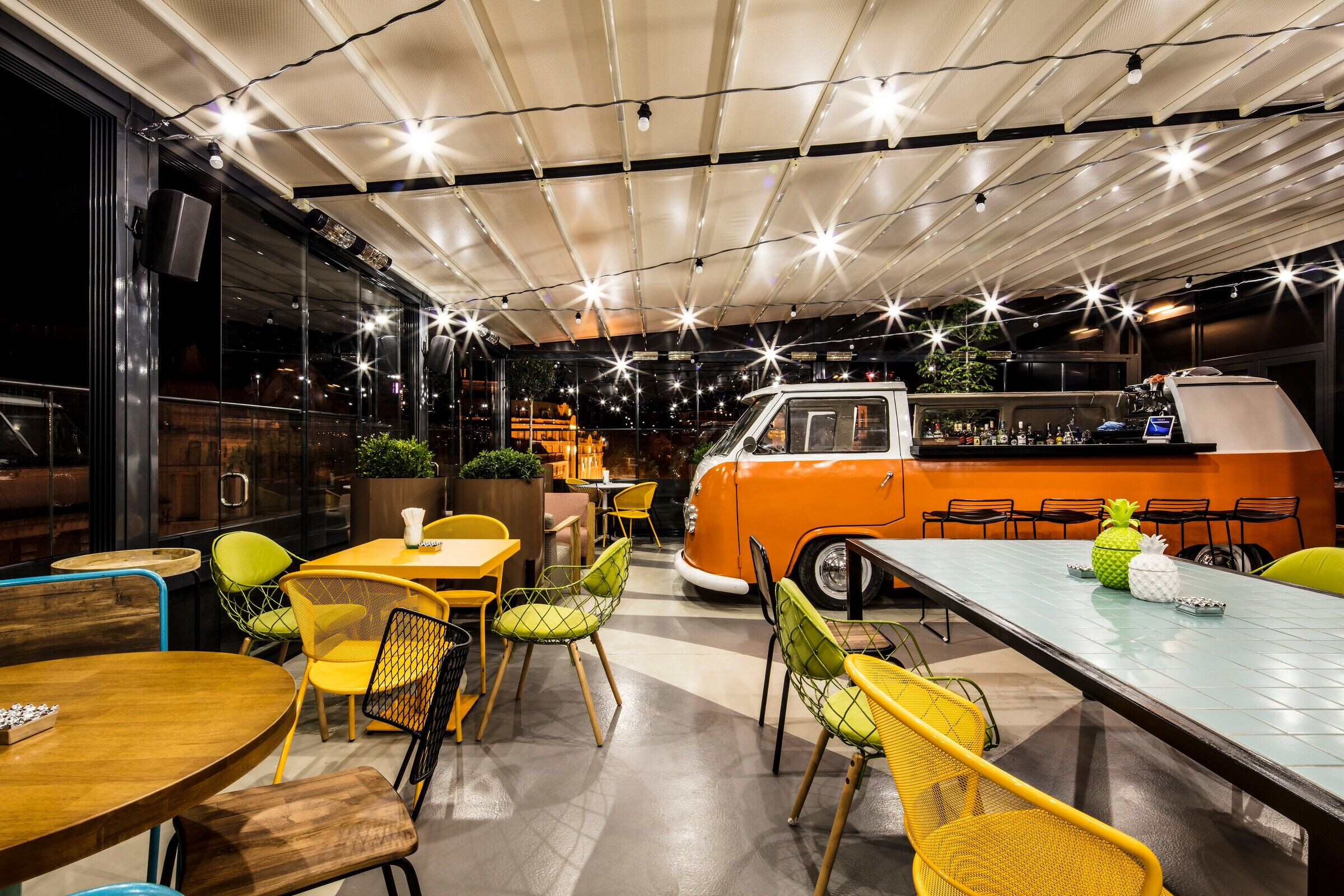 The interior design of the rooms carries on the cheerful theme of the lobby. It blends the traditional Georgian charm with modern minimalism. The landscape outlines on the walls are made from bright geometrical shapes that resemble mountains. The rooms are filled with light and bright colours, and the furniture, such as a desk chair with a fleece cover, adds to the cosy atmosphere. And, of course, we could not avoid some irony: the door to the bathroom has a picture of a sheep on it, but there are two holes where the sheep's eyes should be – so you can spy on your other half.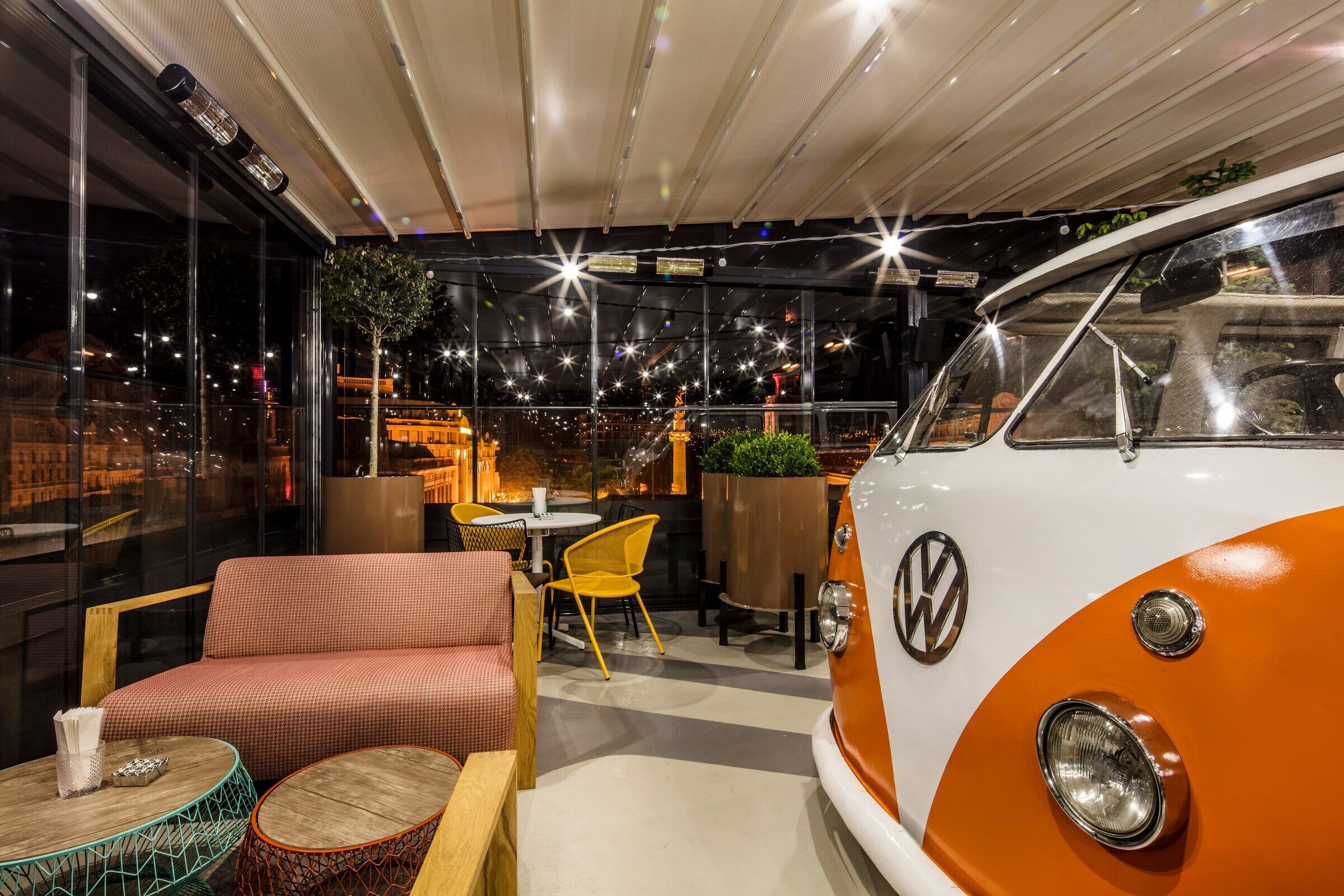 Not only have we used the themes of nature in our design, but always tried to make an environmentally conscious choice related to materials. For instance, LED lighting is used throughout the hotel, and all the bathroom fixtures are water-efficient because we installed special adapters on the taps.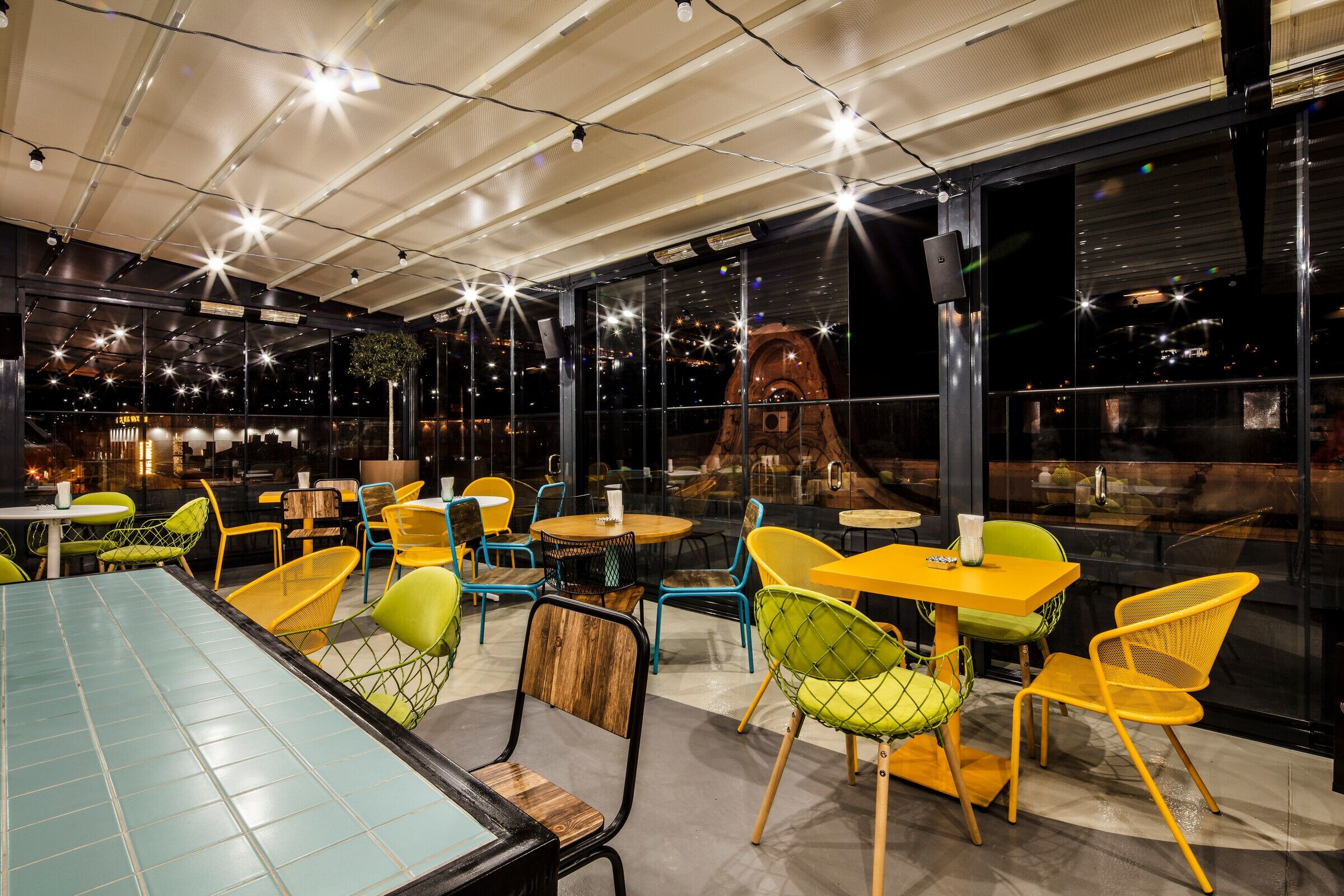 We placed a restaurant with a view of the old Tbilisi and the mountains on the roof of the hotel. There is a common table in the centre, with sheep "walking around" in the grass. An abundance of greenery, and outdoor string lights and light fixtures that fill the space with warm light, helped us create an atmosphere of cosiness and comfort.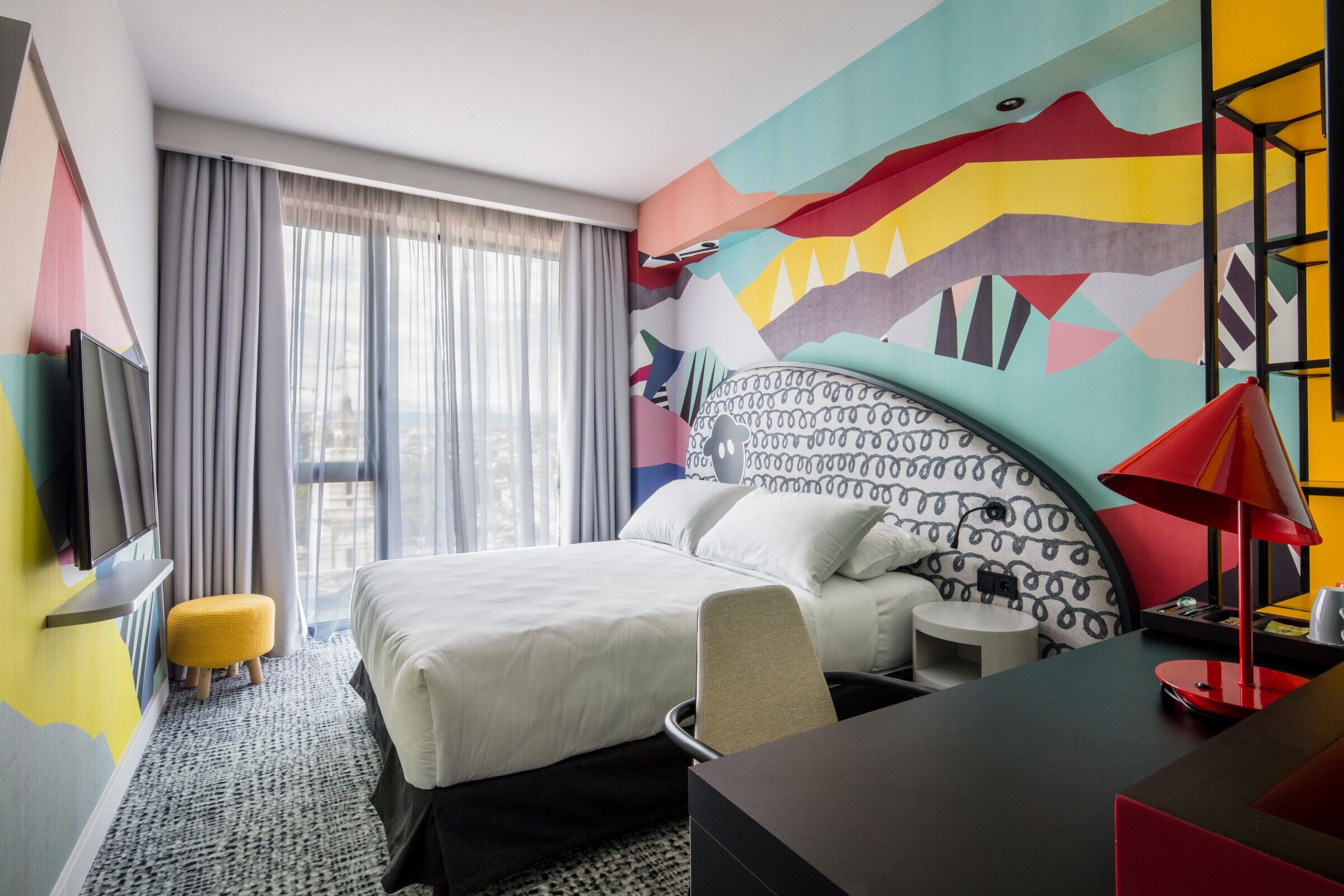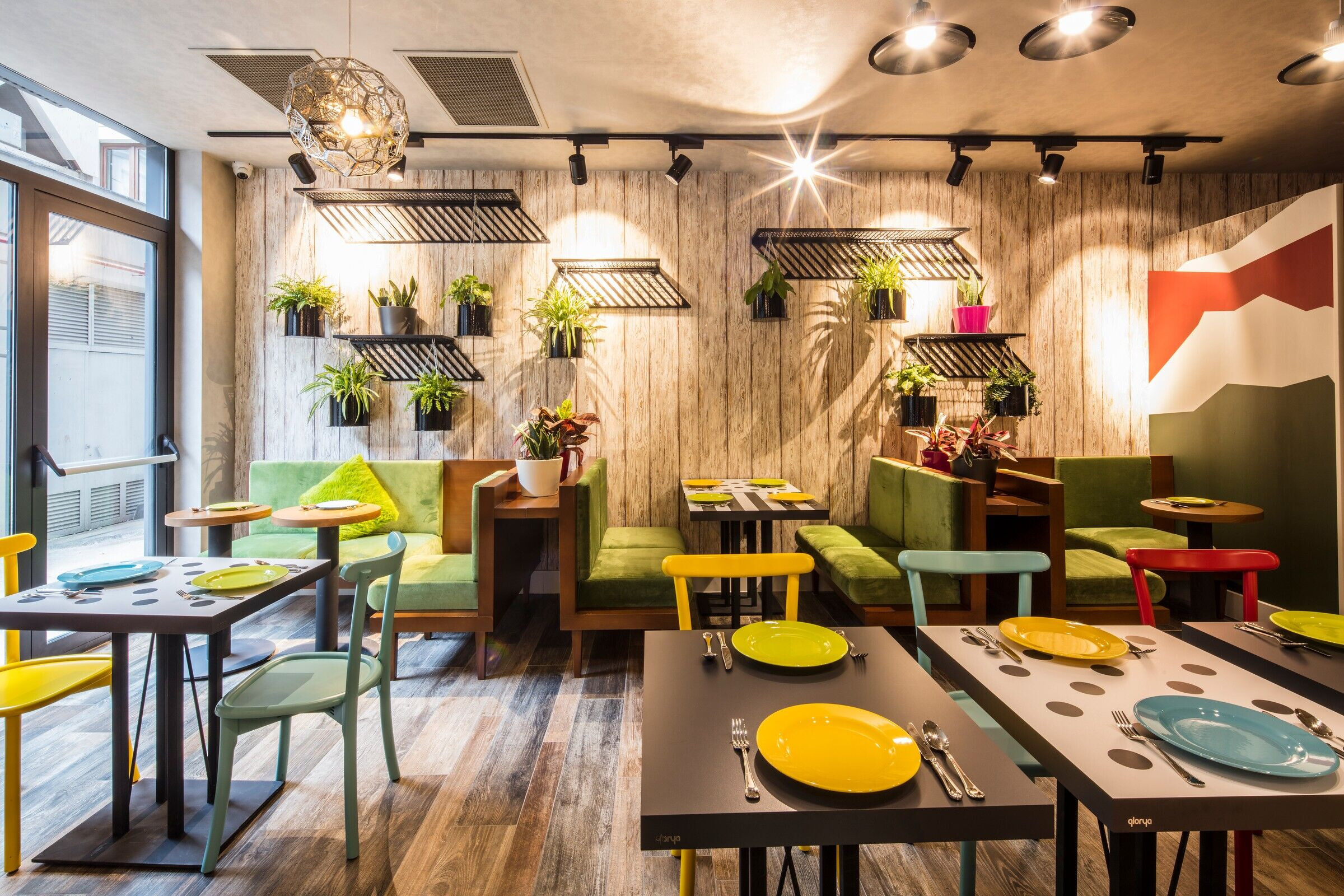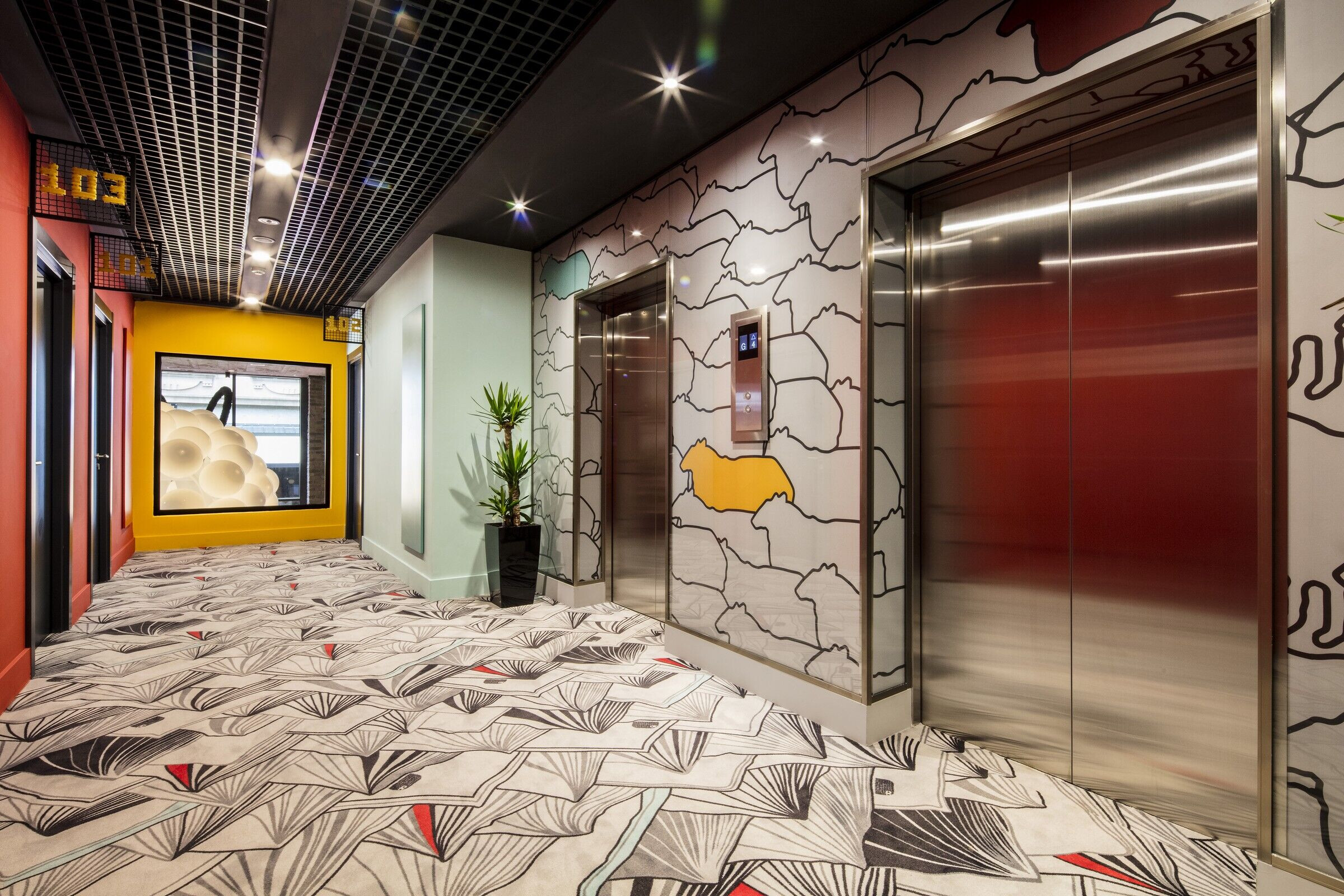 Material Used :
1. Carpeting: Hamblond.Design: Chromojet printed. Composition: 80% Pure new wool 20% Polyamid.
2. Armchair: Vitra
3. HPL laminate for furniture, door: Egger
4. Ceramic tile: Cinca, Vitra
5. Painting -Walls, ceiling: Dulux
6. Chairs: Nola, Fermob, Fameg, TON, Vitra
7. Upholstery for sofa: Vescom
8. Fabric for sofa cushions: FR-One, Kvadrat
9. Armchair: Moroso
10. Coffee table: Emu
11. Decking: Masterdeck
12. Mosaic for table: Vitra