The Inturotel Cala Esmeralda is to be found in Cala D'Or, Mallorca. Between pine forests and coves of turquoise water stands a building designed by the Architect José Alcover and built in 1973, in which we immerse ourselves once more to design the spa. The landscape and colours of Mallorca, as well as the relationship with the architecture of the building, have been key to this project.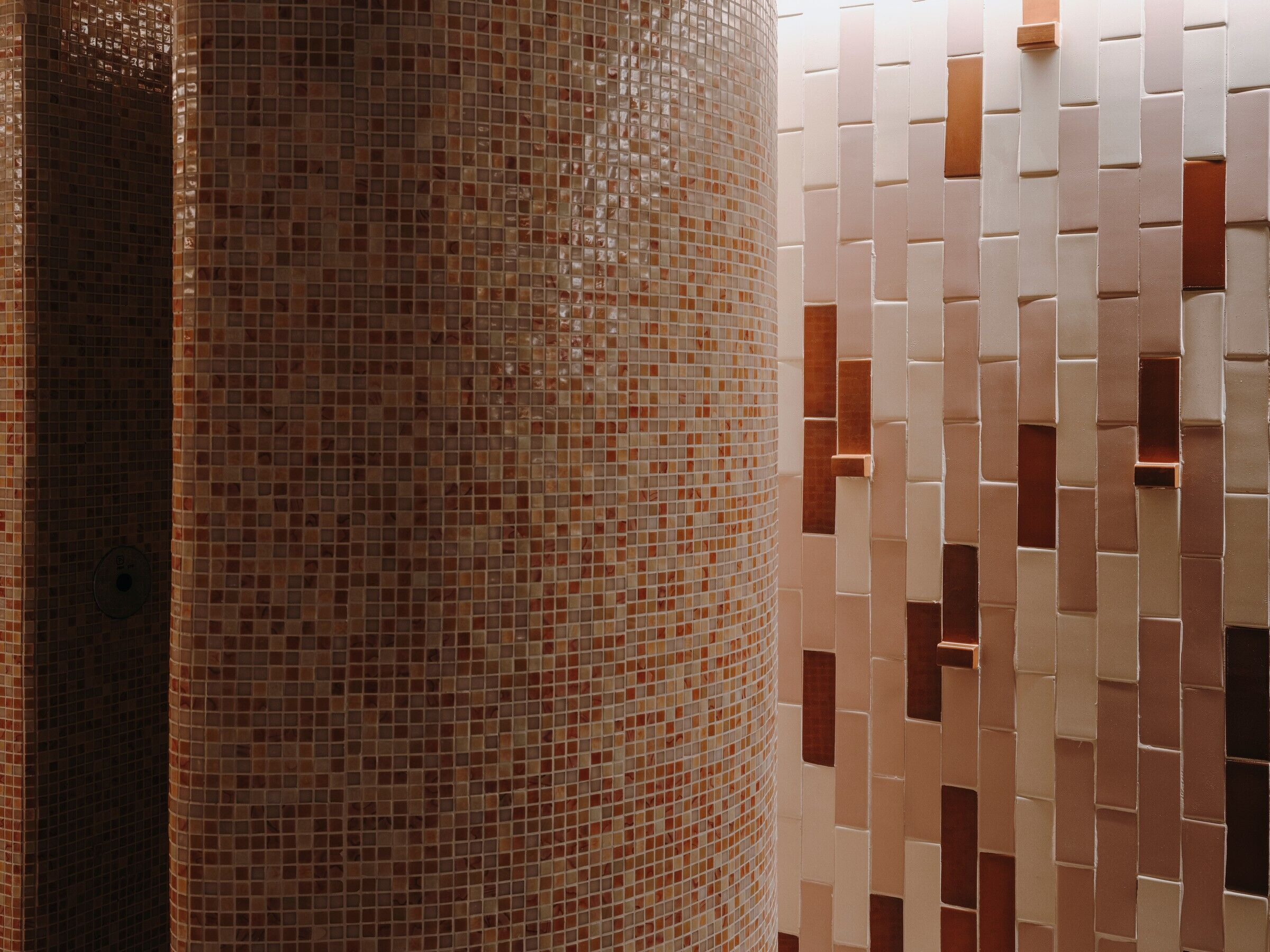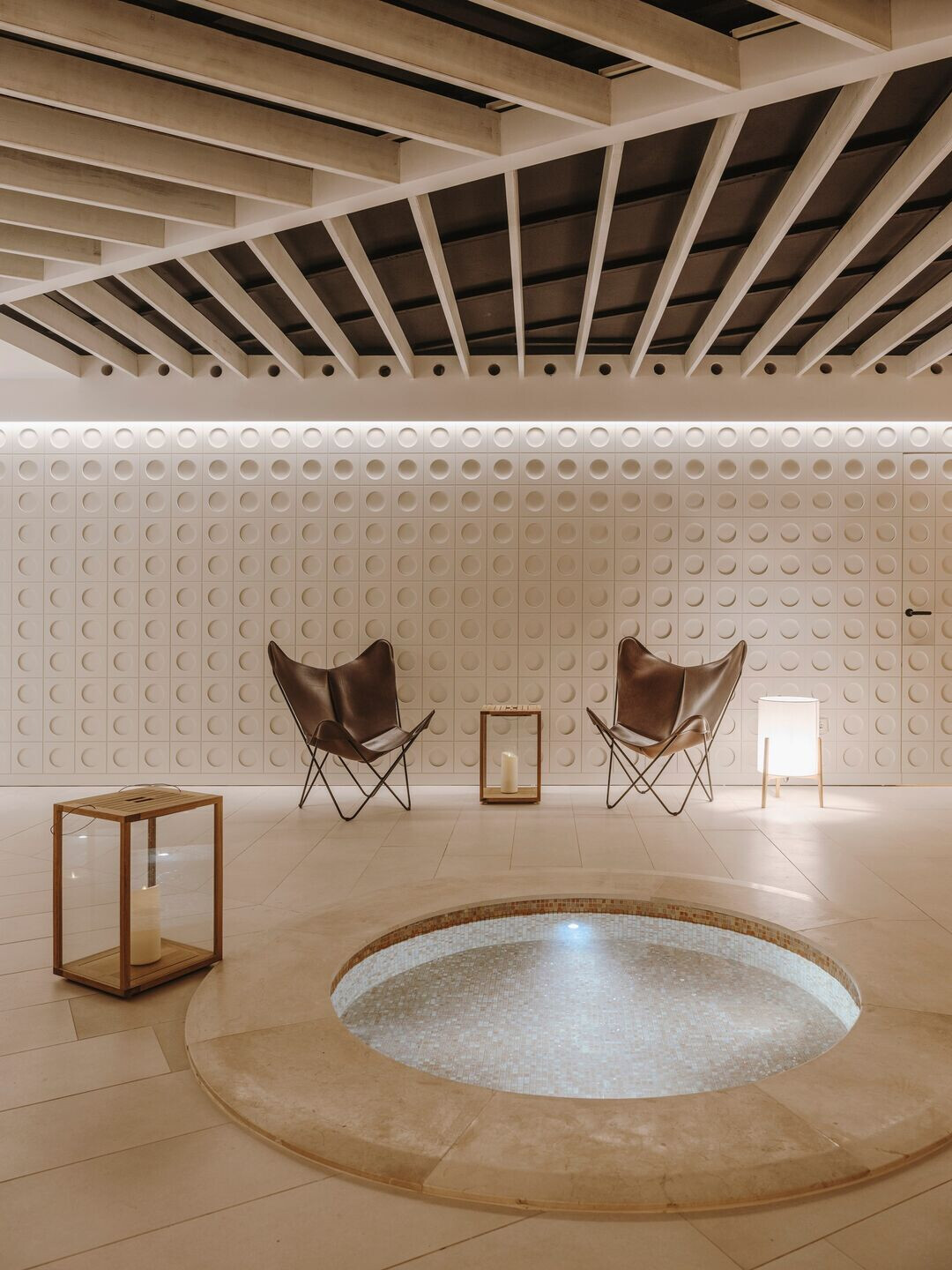 The central circulation and fishbone distribution follow the same pattern as the common areas and passageways, creating a geometric play emphasized by the panelling, slatted ceiling, and placement of paving. Sideways to this central corridor are the changing rooms, massage rooms and gym, leading on to a large room where the relaxation area, swimming pool, rain-showers and hammam are located.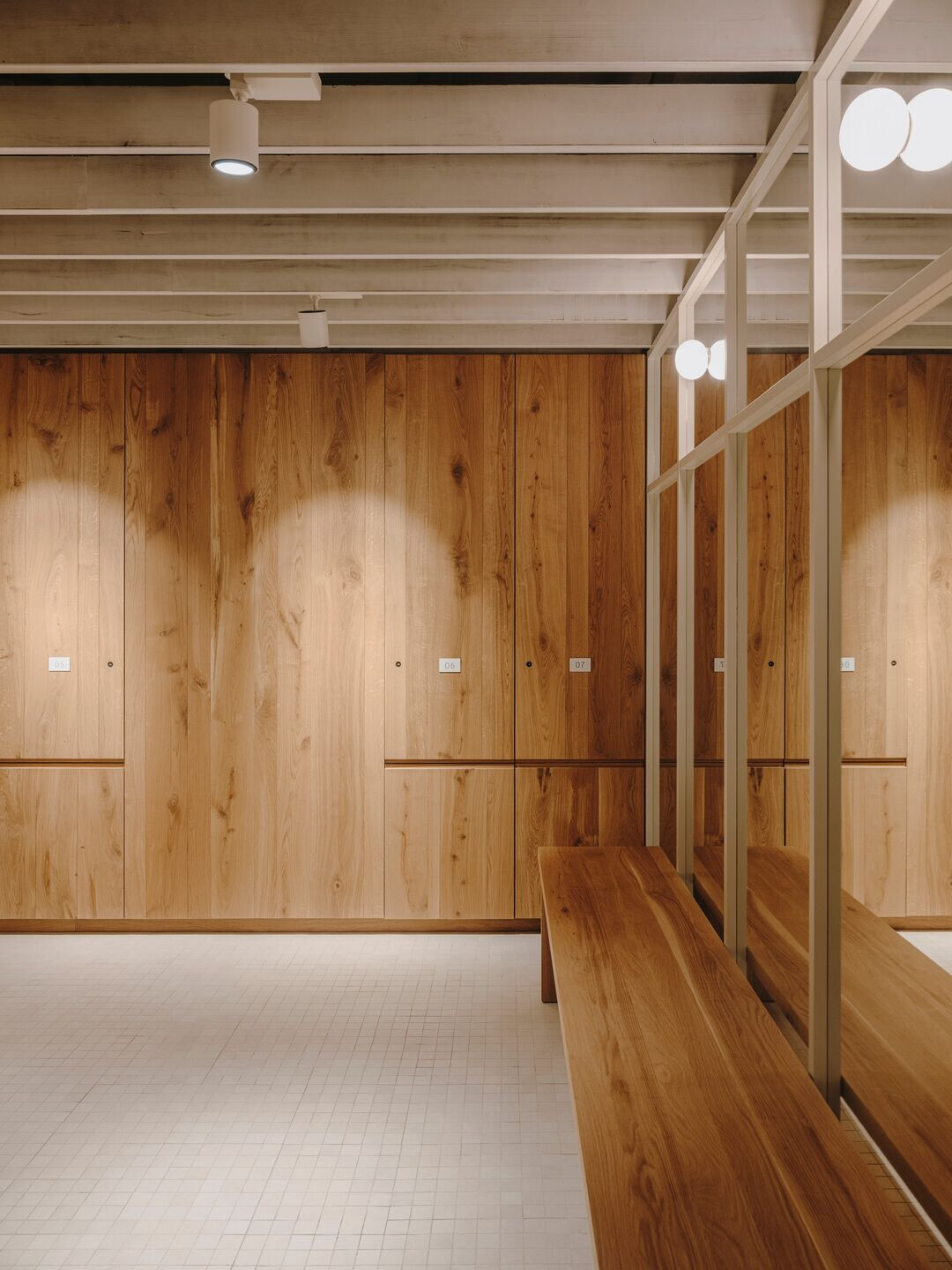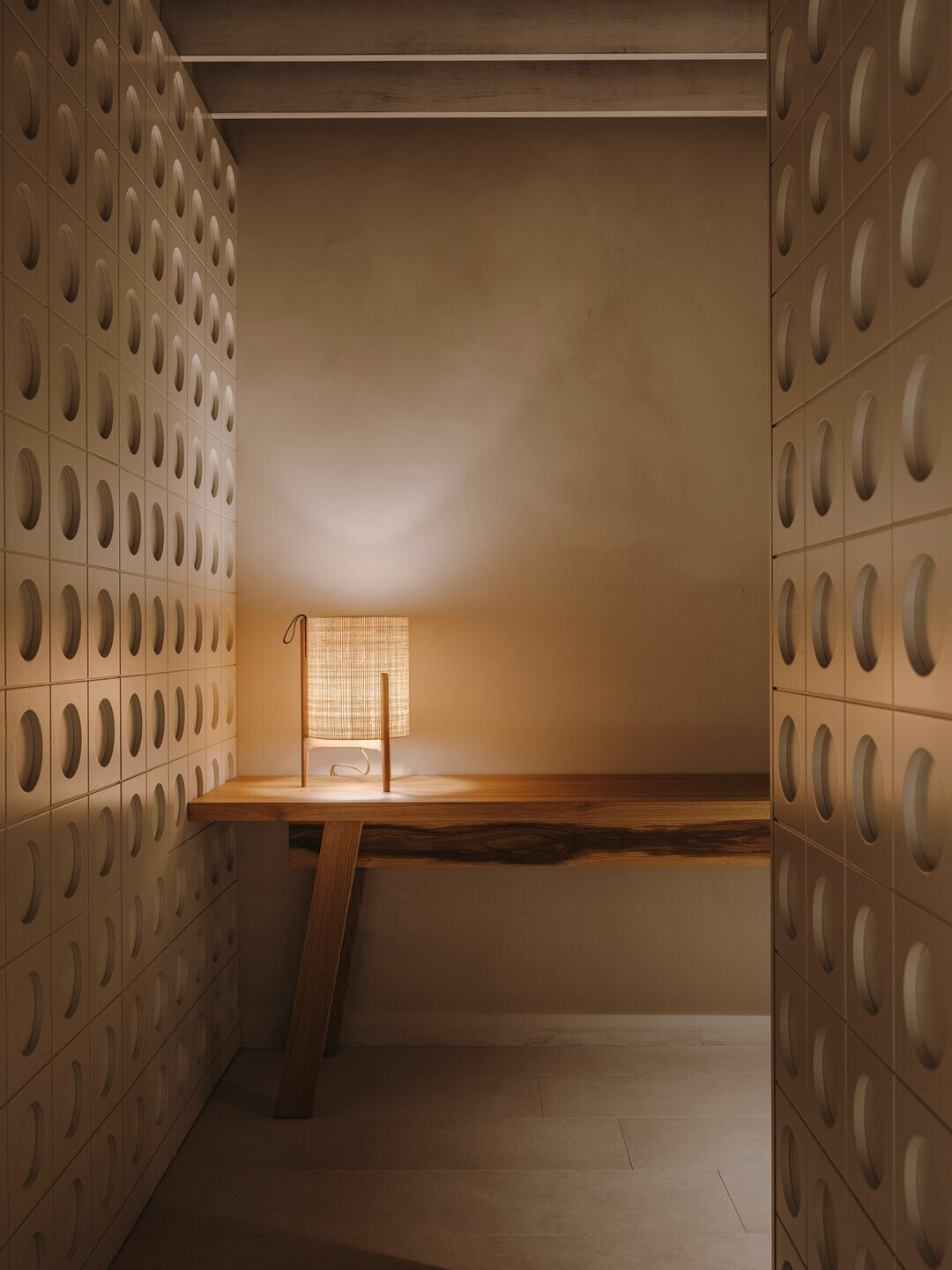 To achieve a unifying effect, the main materials continue to be largely those used in the rest of the hotel: laminated wood panelling, lacquered wood lattice and shaded beige paving in different layouts. In the water area, we have incorporated a ceramic tile covering in pink, reminiscent of the Salinas d'es Trenc lagoons. Mallorcan tradition and craftsmanship is reflected in the use of handcrafted clays in the spa mural that recall the traditional fabrics of printed tongues.