We supported Ironhack Berlin in planning their cafeteria for up to 100 people. In addition, classrooms and meeting rooms were installed over two floors.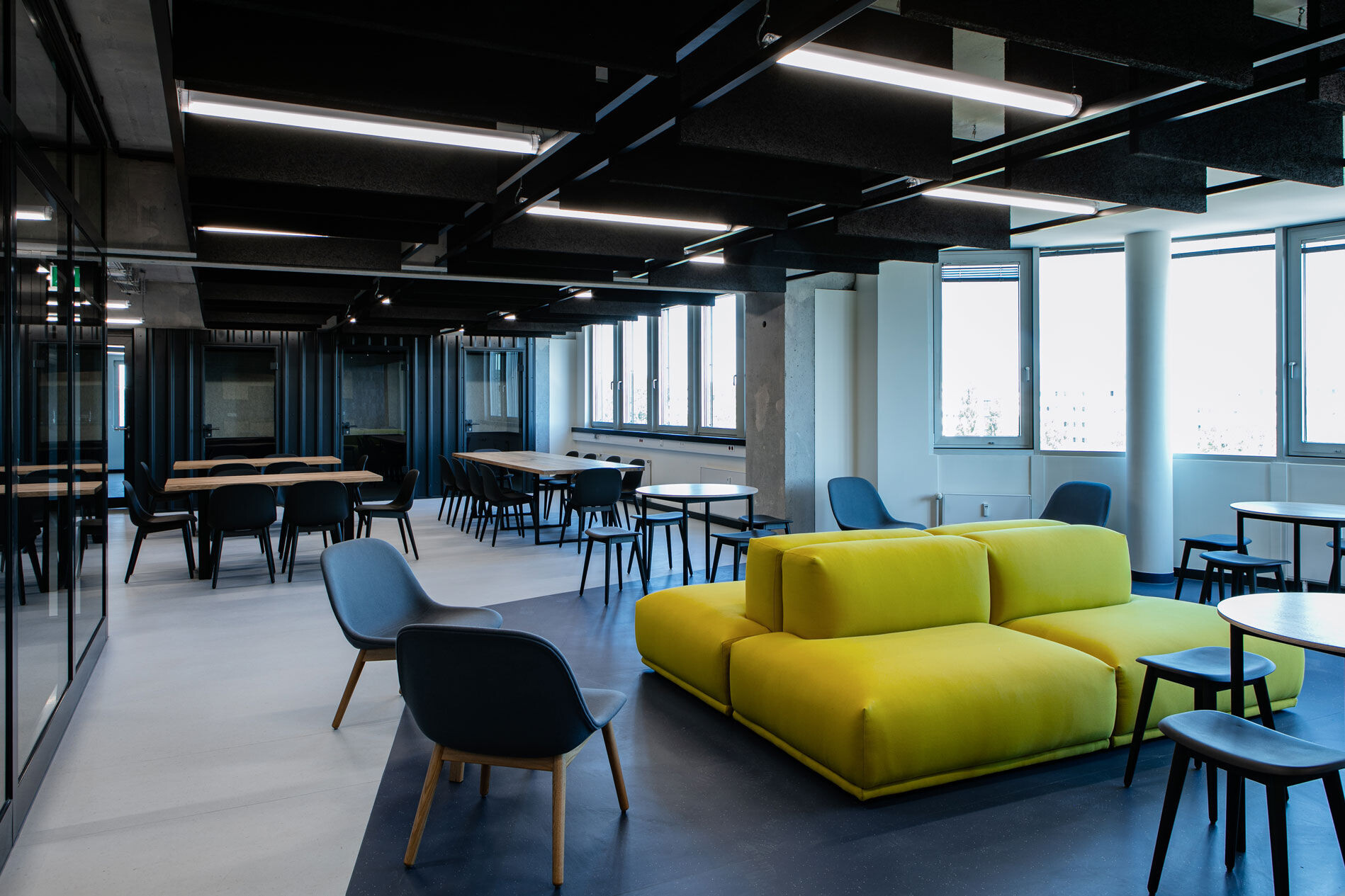 A total of four training rooms were equipped with comfortable swivel chairs and electrified tables. There is enough space in the training rooms for boot camp participants and the tech school's blended learning courses.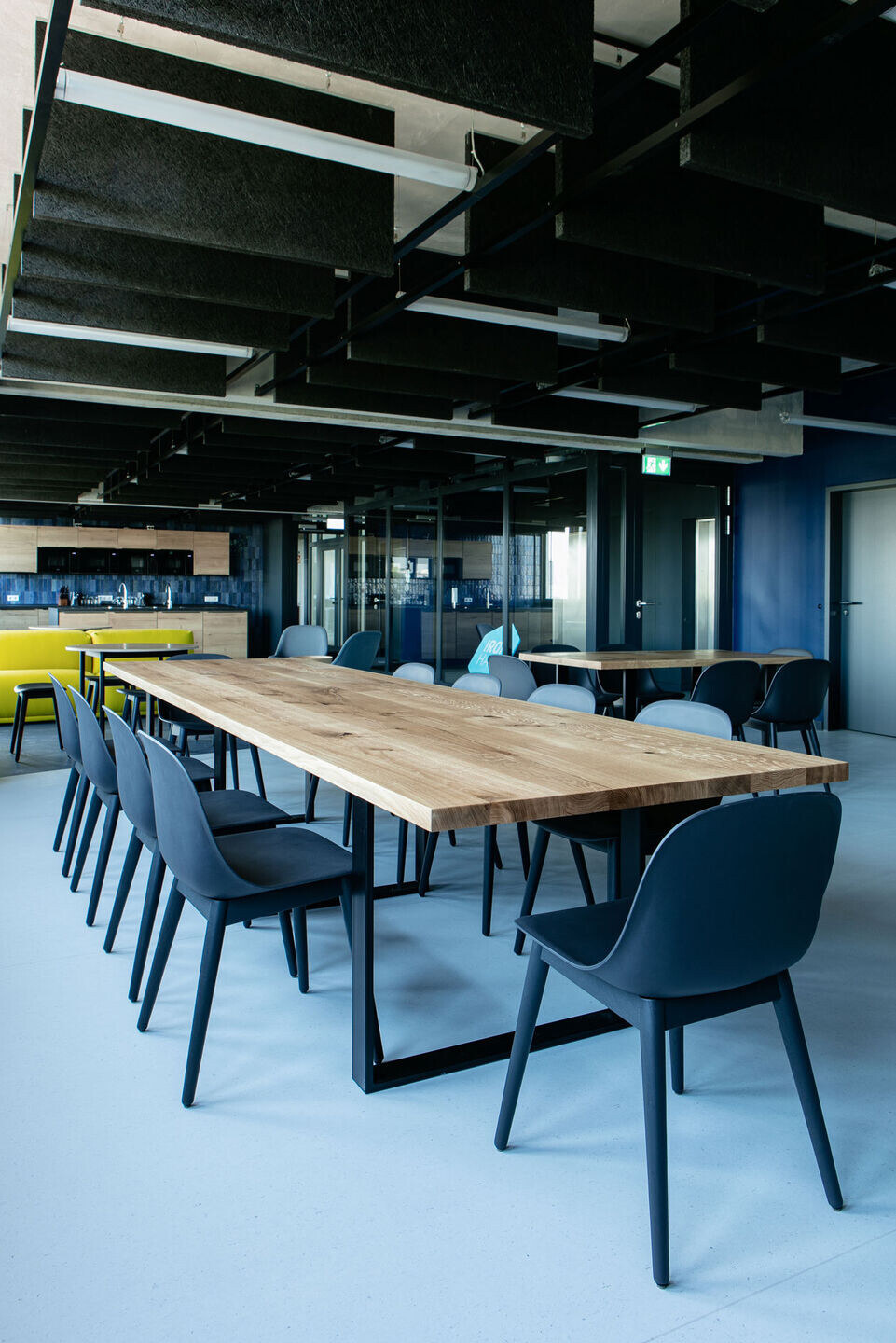 Whether alone or together with others, there is space for groups of all sizes in the cafeteria. Up to 100 people can take a break there, work in groups or on their own. The eye-catching yellow couch invites people to take a leisurely break in the tech school cafeteria. People can have a relaxed meal at the large wooden tables, work if necessary or simply enjoy a coffee. Small tables with comfortable lounge chairs invite people to linger together and replenish forces before taking part in the next course or boot camp.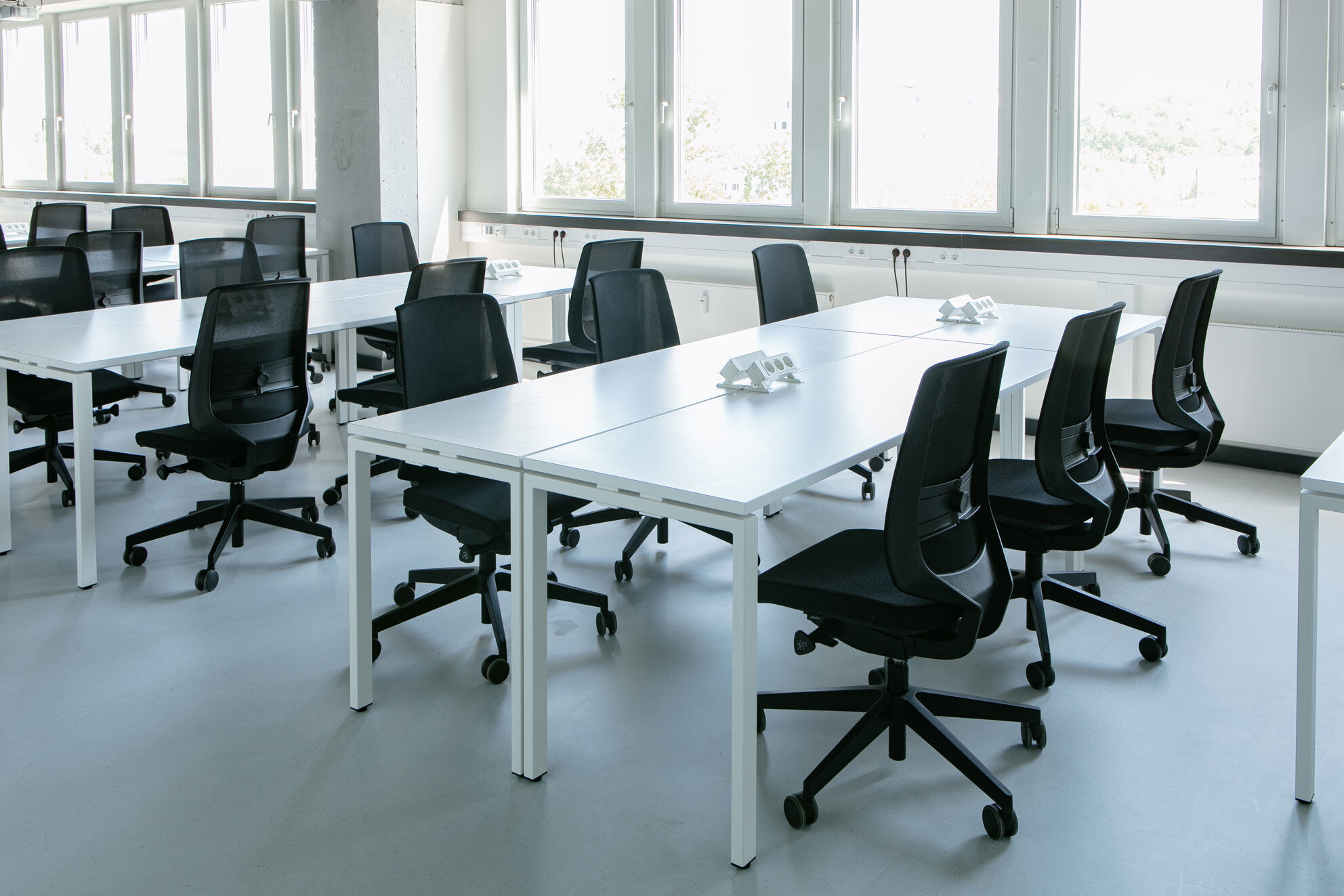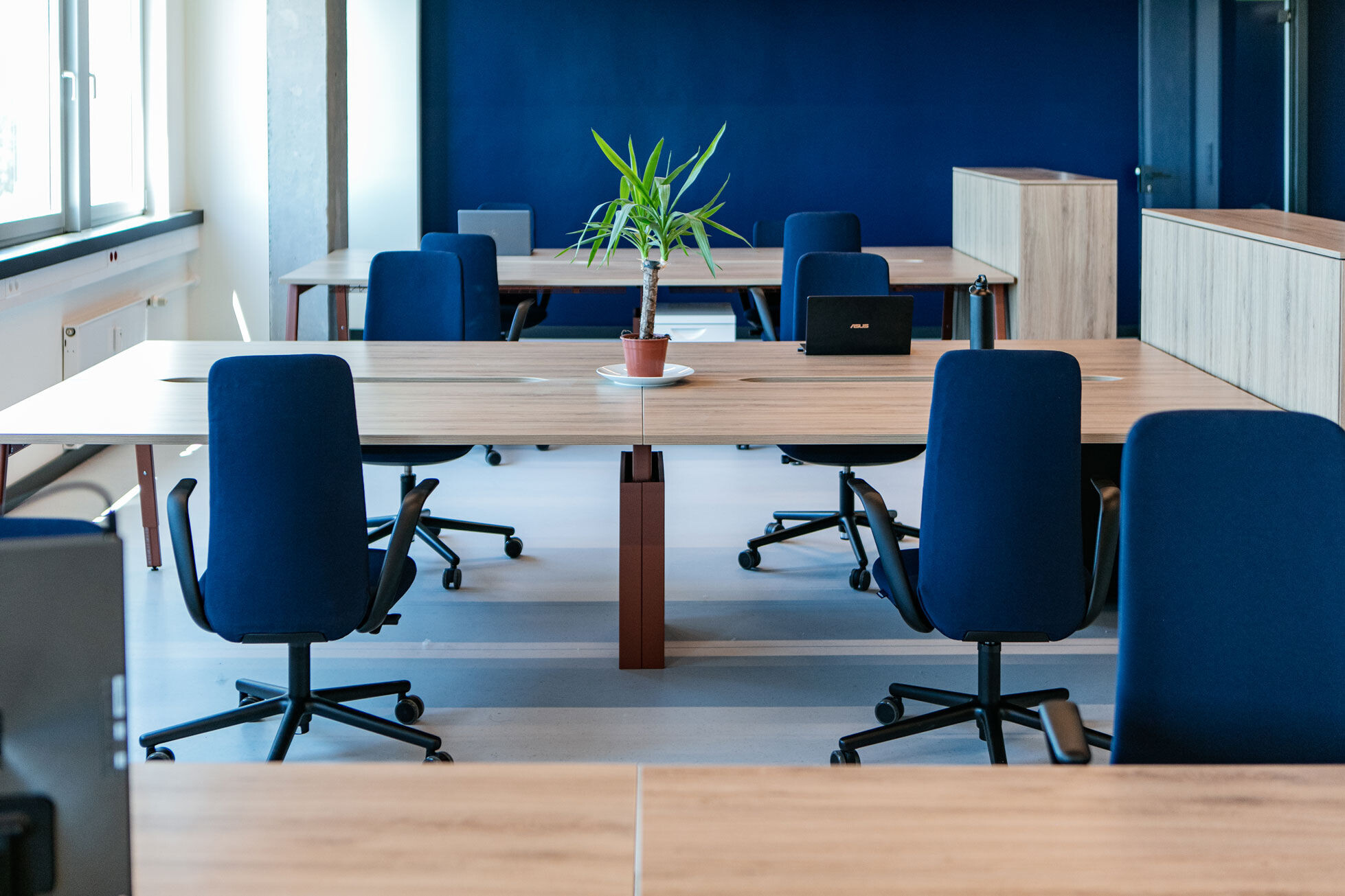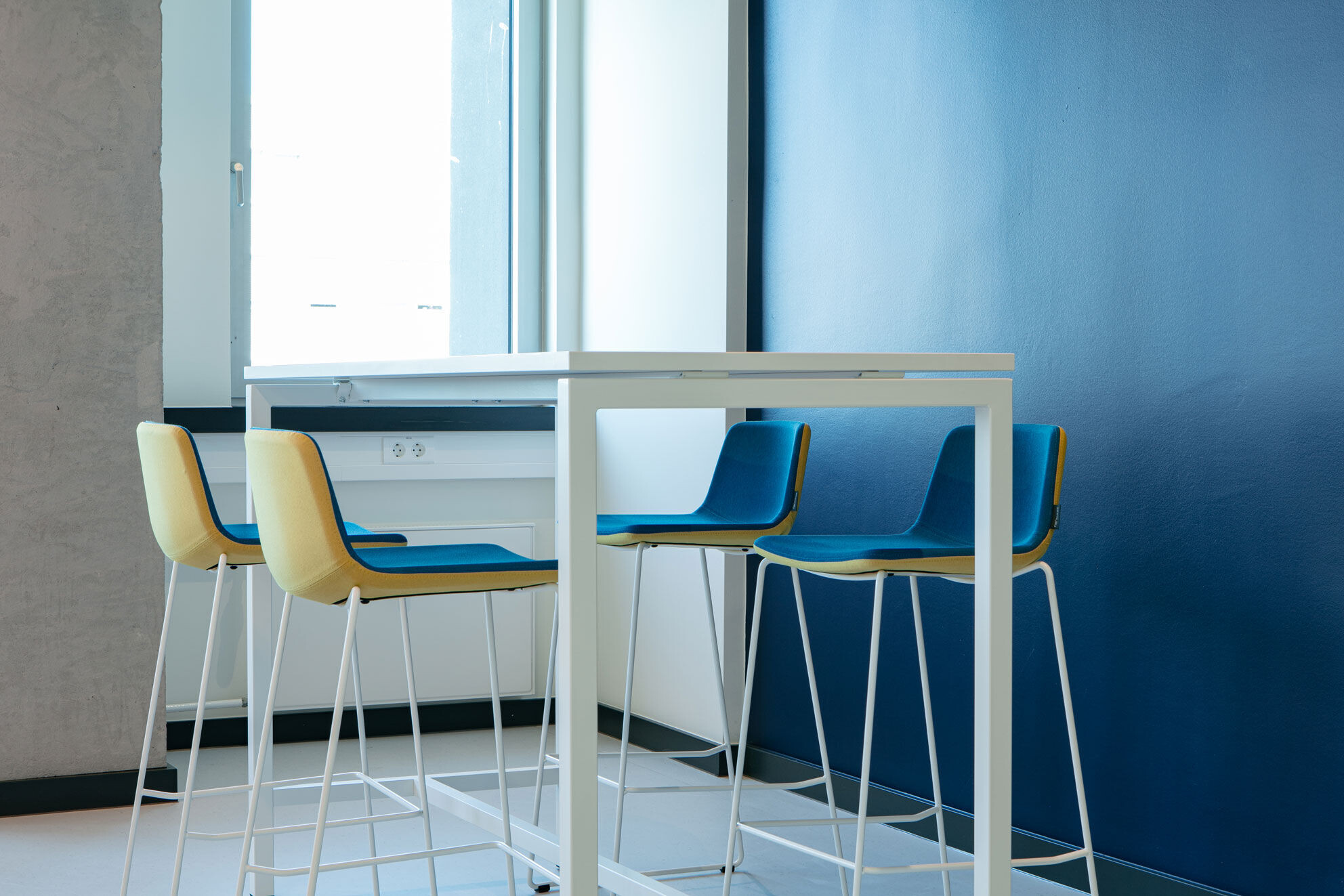 Ironhack employees have electrified workbenches equipped with cable management at their disposal. Enough storage space was also planned to ensure the office is tidy and well organised. In addition, different meeting rooms are available for meetings and workshops.