For this adaptive reuse project, an underutilized open-air bike storage barn was transformed into a multi-functional event space that has become an iconic building for Jetton Park. The primary goal of the conversion was to preserve and accentuate the rustic character of the original structure while providing the amenities and building systems of a contemporary public assembly space.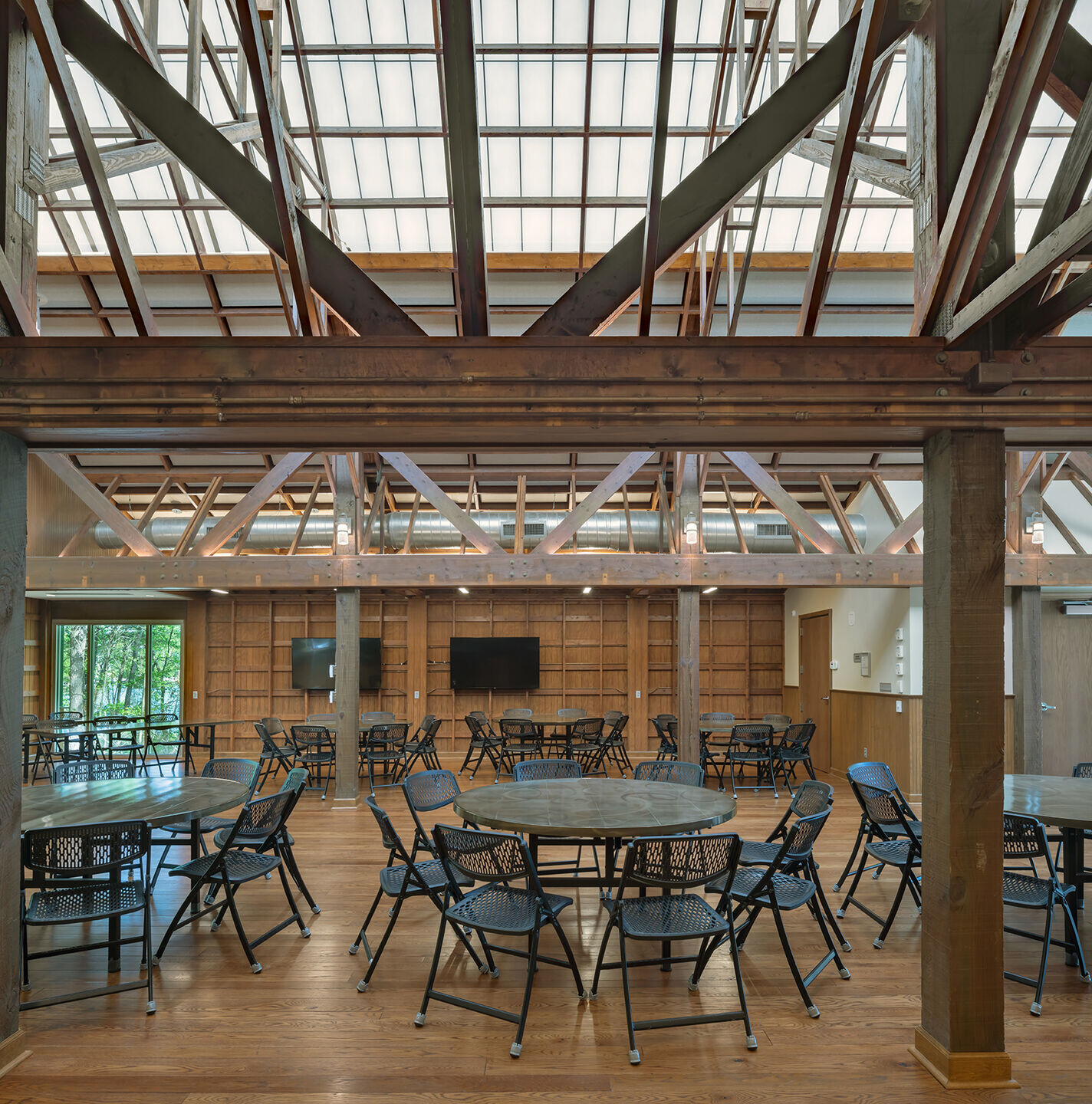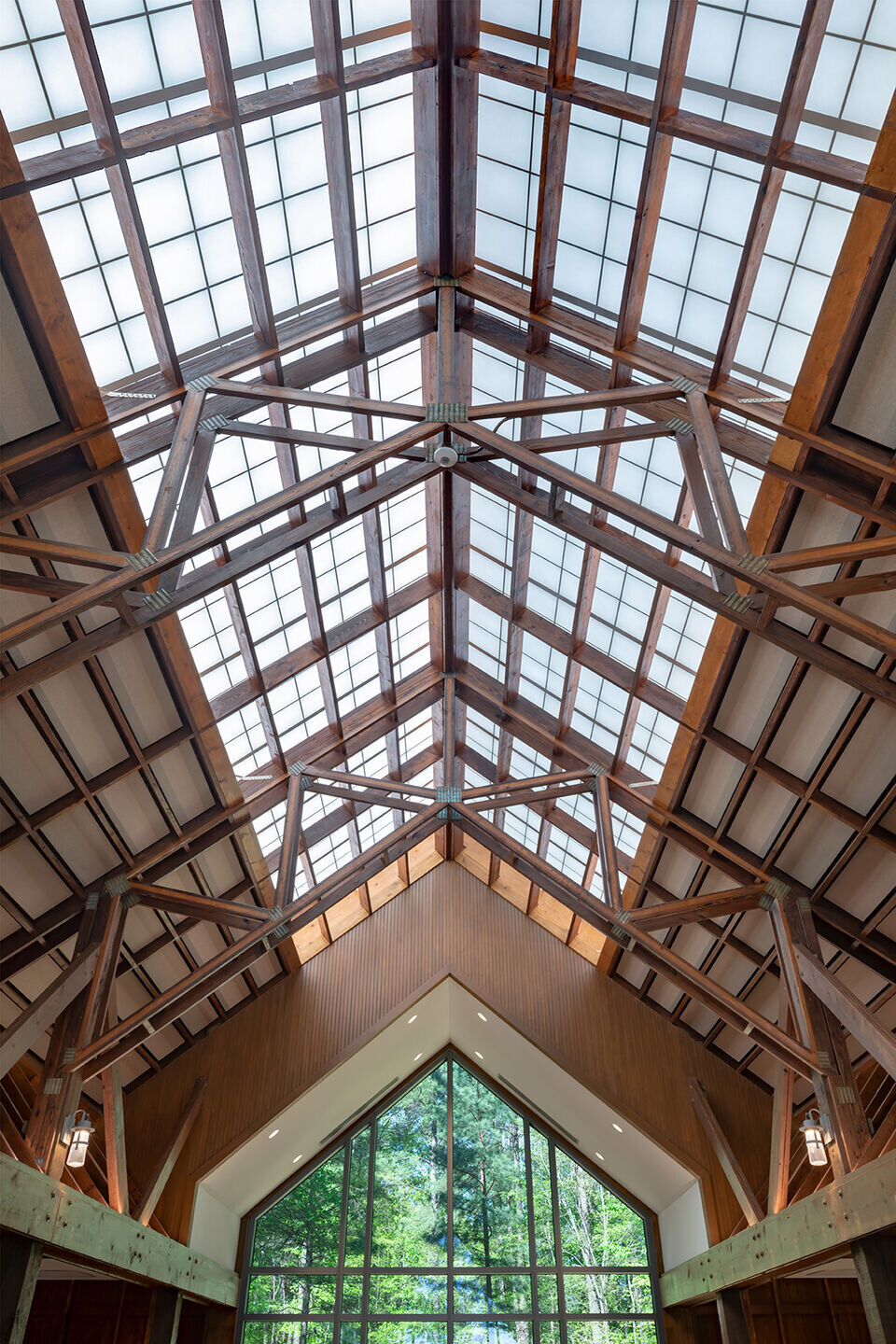 The challenge of enclosing the 2,500 sf pavilion was to upgrade the building envelope and provide heating and cooling for building while meeting current energy codes. This was carefully accomplished without sacrificing the warm, barn-like feel of the interior.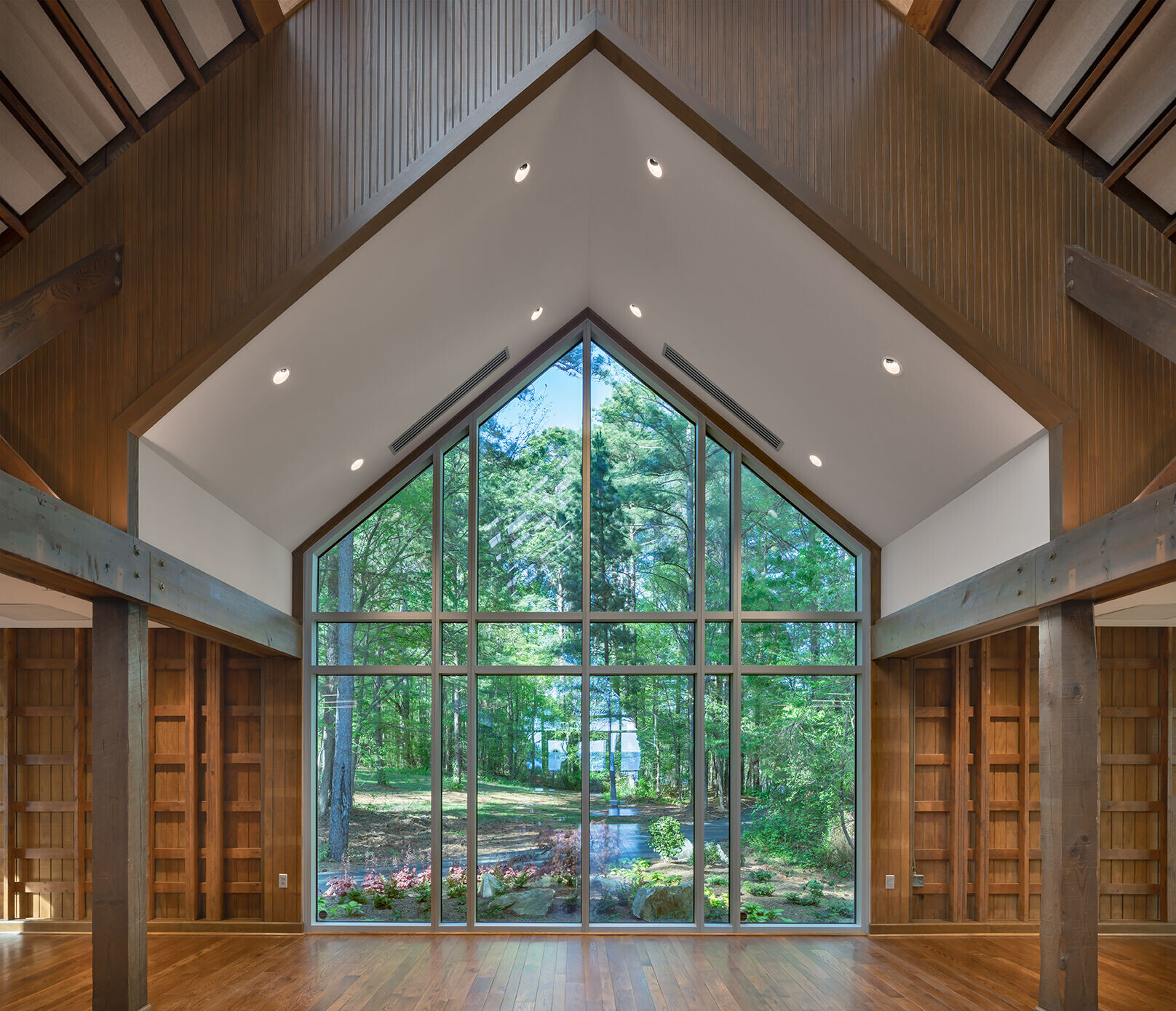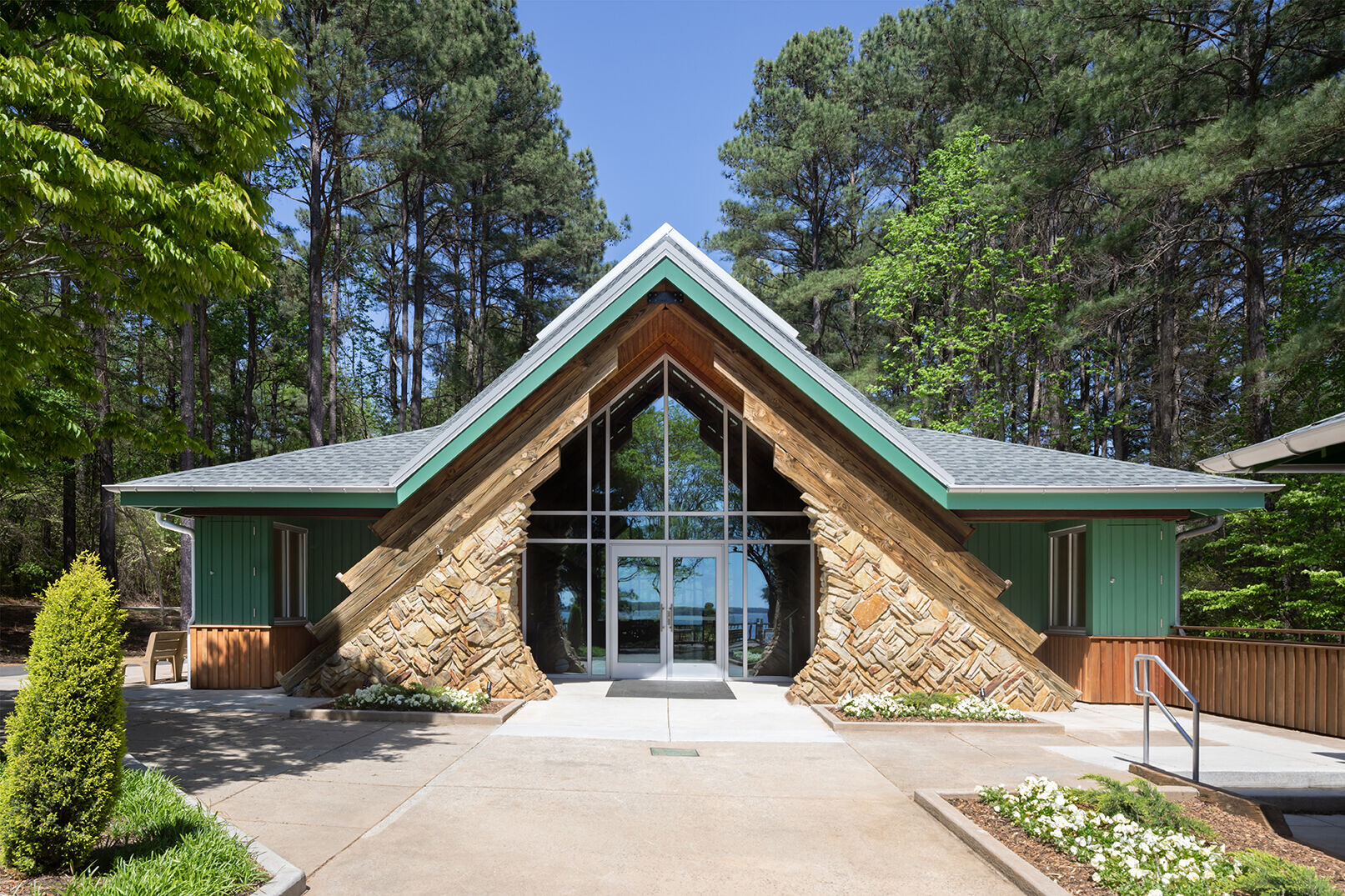 Since the grand opening, this revenue-generating facility, which overlooks scenic views of Lake Norman, has been consistently booked for weddings and community and business gatherings. The space includes a lobby, assembly space, toilet rooms and a food preparation space.
Material Used:
1. Facade cladding: Channel Rustic and Boad-Batten Lumber Siding, Buffalo Lumber Co
2. Flooring: Wood Flooring, Reclaimed Antique Oak, Architectural Systems Inc
3. Ceiling: High Performance Translucent Skylight, Fiberglass Sandwich Panel, Kalwall
4. Interior Lighting: Team Lighting