Paris, Los Angeles, New York... John Lobb Bootmaker is spreading its wings. Ciguë has designed functional and fictional spaces for the British brand.Home to the company's flagship services (bespoke, by request and shoeshine), a minimalistic central capsule in walnut and stainless steel evokes laboratories and workbenches.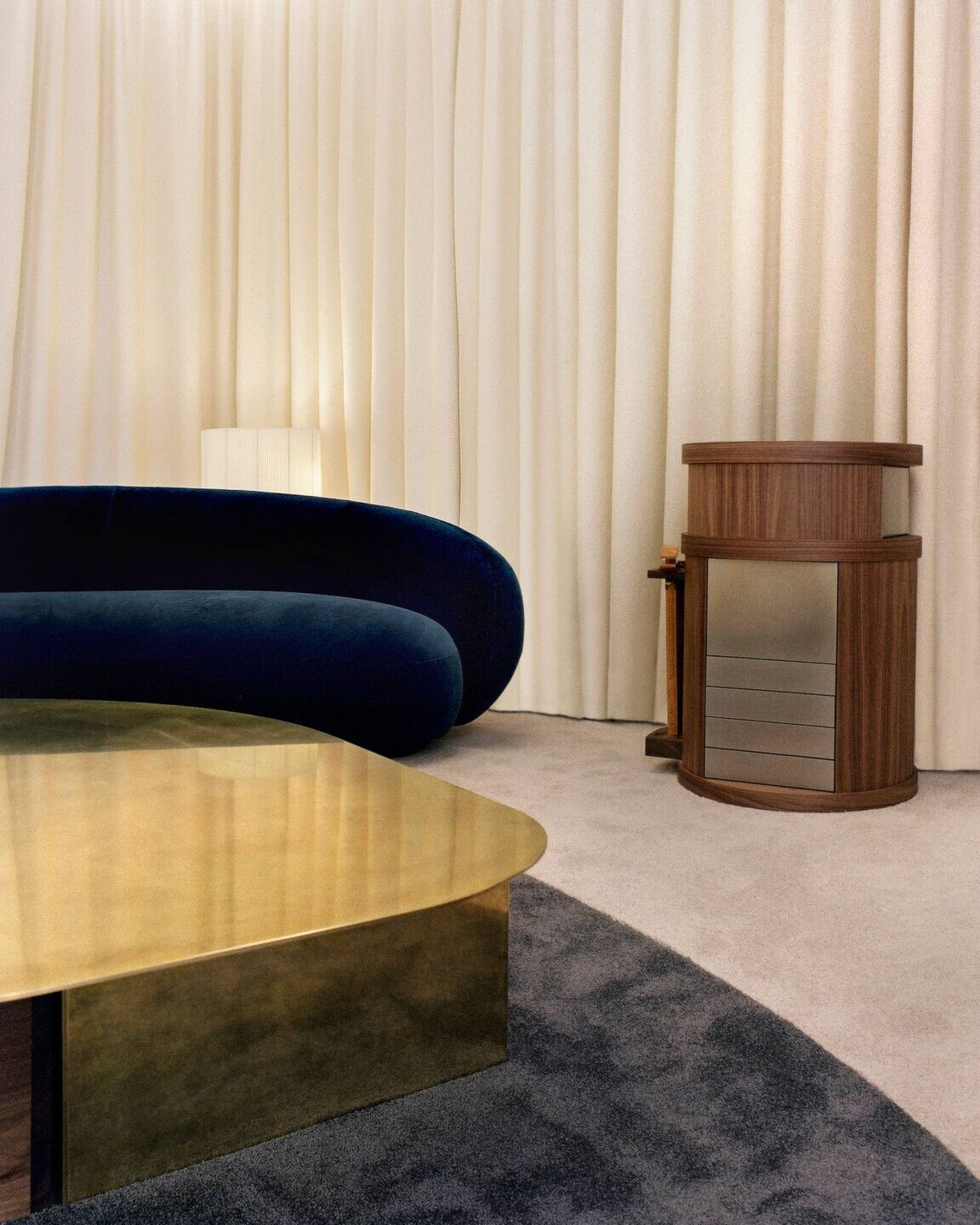 This island is the centrepiece of a lunar-inspired boutique with display units offset by textured rendering, enamelled lava stone and recessed ceiling strip lights completing the sleek design.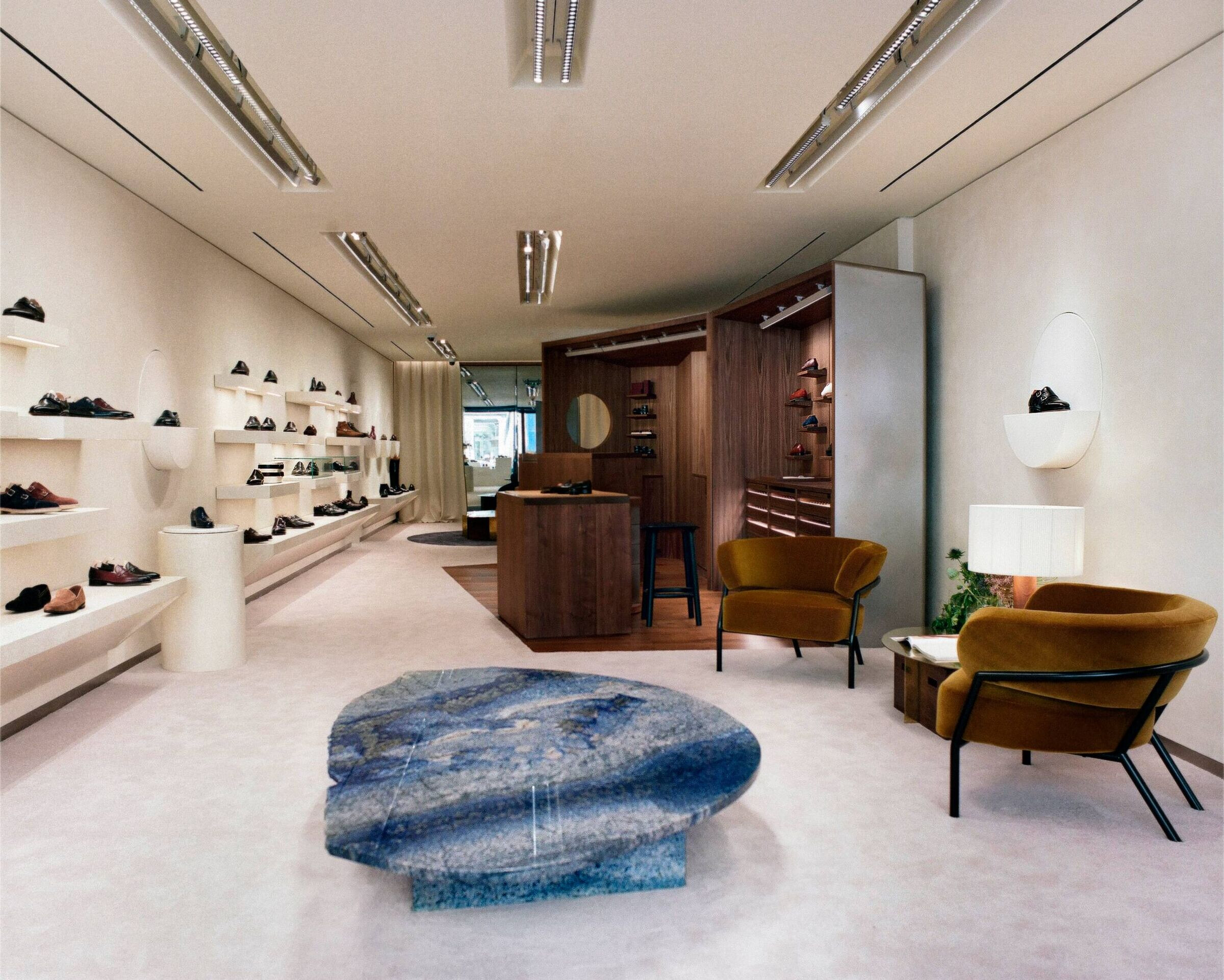 Heavy beige felt curtains, thick carpeting, velvet seating, veined stone and a tinted glass mural give the plush, comfortable space an unexpected feeling of depth. They highlight the brand's rich DNA, combining heritage and high-tech, showroom and laboratory, boutique and workshop: a timeless, transformative space from which one emerges with footwear to last for years.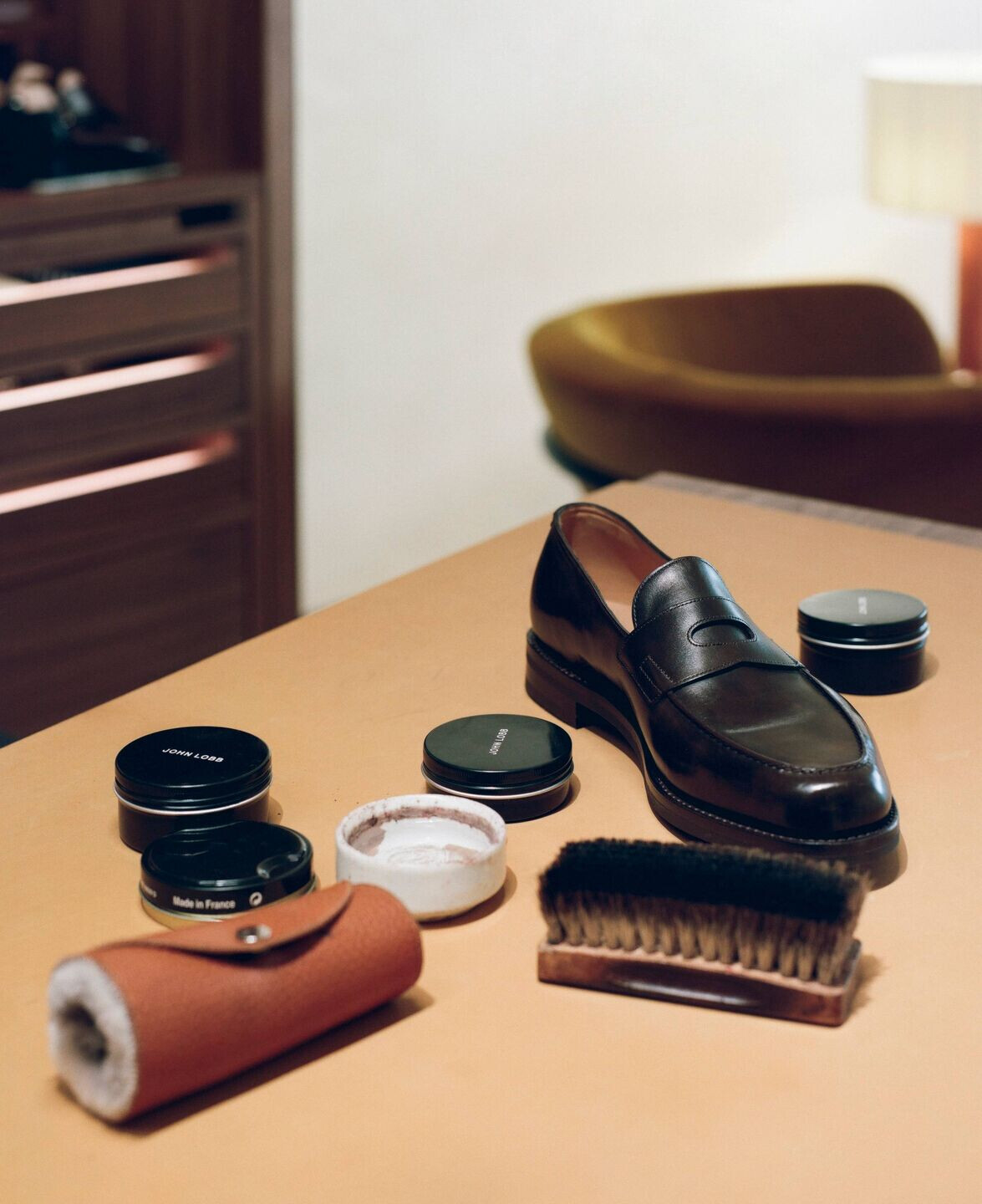 Material Used:
1. Plaster coated walls and shelves
2. Circular shelves in white enamelled lava
3. Large Azul Bahia stone table
4. Patinated brass and solid walnut side tables Capsule in solid walnut and vibrated stainless steel Felted wool curtains
5. Velvet seats Interior lighting