This project is a 35-unit mix-use housing project in the heart of one of the first large-scale housing developments in Detroit in over 65 years, since Mies van der Rohe's Lafayette Park. The project is one of four anchor buildings that form a quartet that adds density while valuing the city's architectural past. The project stitches into the existing street fabric and serves as a bridge between downtown and midtown, and bringing much-needed housing to the city.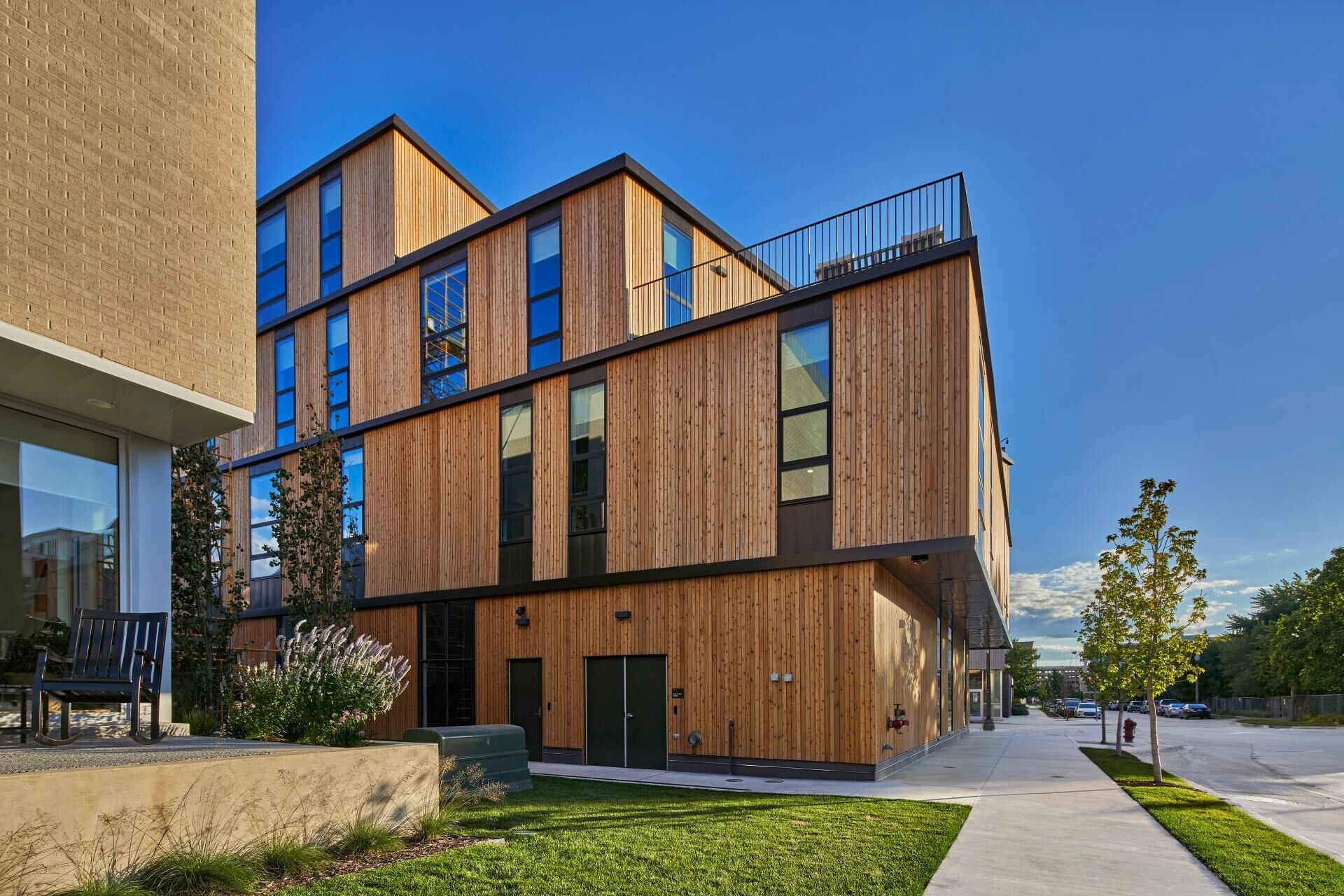 The building ranges from three to six stories, referencing not only the variety of different types of buildings in nearby downtown, but also the proximity to single family, residential adjacencies.
Inspired by Detroit's urban palette, this project is wrapped in a rhythm of thin vertical boards of western red cedar and floor to-ceiling windows that bring texture and openness to the ground-floor retail. Playing with horizontals and verticals, the façade is expressed as a series of horizontal bands at each floor level that are reinforced by a metal coping detail at each floor level.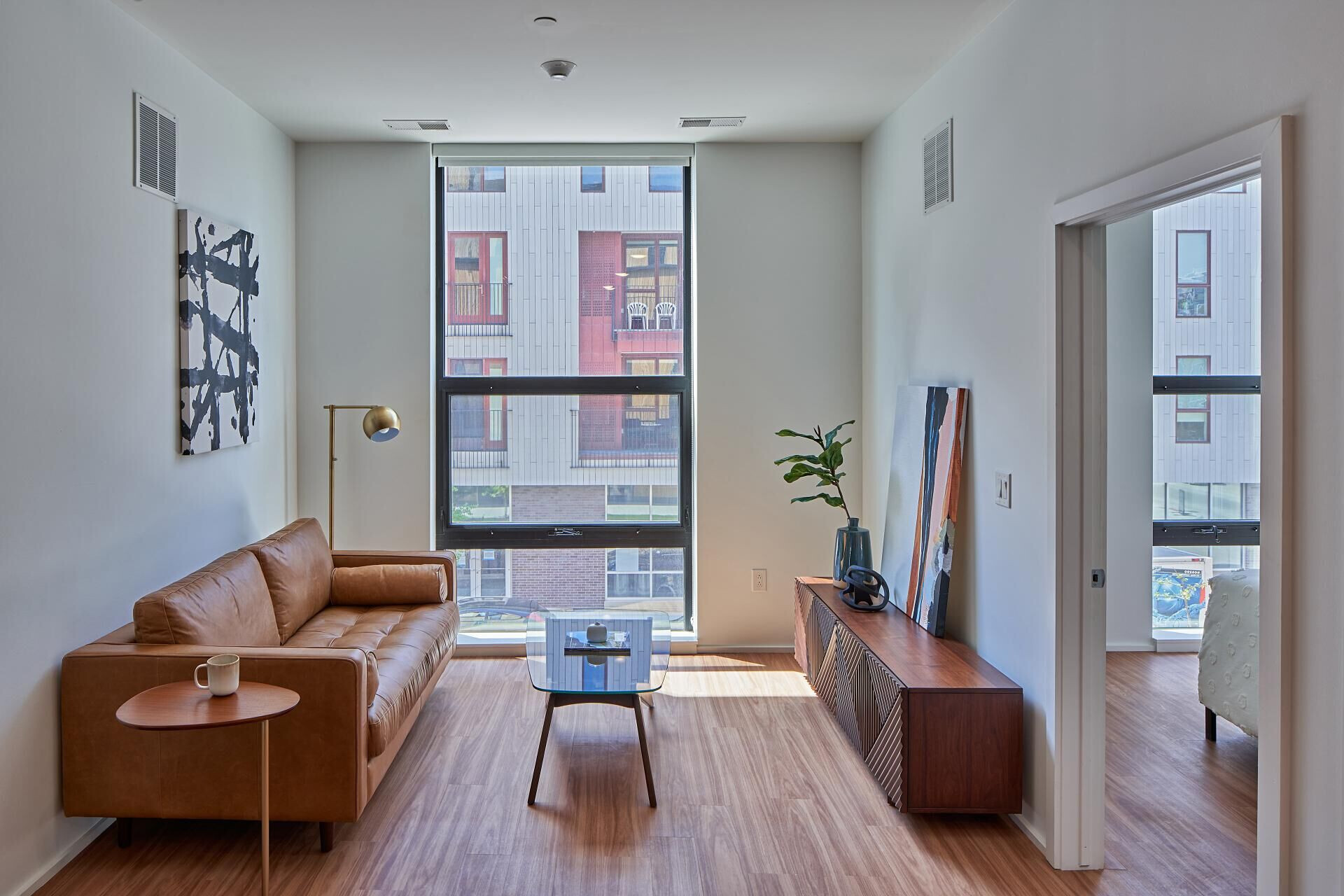 Moving up into the units, there's a mix of studios, one bedrooms, and two bedrooms. An important feature that brings openness and light to the interiors, is floor to ceiling glazing, and nine and a half foot ceiling. Another strategy used to maximize the space, was to push the bathrooms and kitchens against the corridor wall, as a way to open up the living rooms, bedrooms and main living spaces to solar exposure along the outside wall. On the third floor is a shared roof deck for residents, oriented across from the historic mansion offering views of the surrounding area.
While the neighborhood and its challenges are unique to Detroit, this project intends to be a model for revitalizing an urban district and can be a case study for forging paths for neighborhood growth, restoring urban fabric after decades of decline and integrating landscape and public spaces – a sign of hope for the future of the city.