Are you thirsty?
Discover this project made for zero waste oriented, young and promising company.Kmzero buzzed with energy wanted to use their office as a showroom where you could feel the experience they are selling. A place with a good vibe, cool and were they could feel energized and motivated.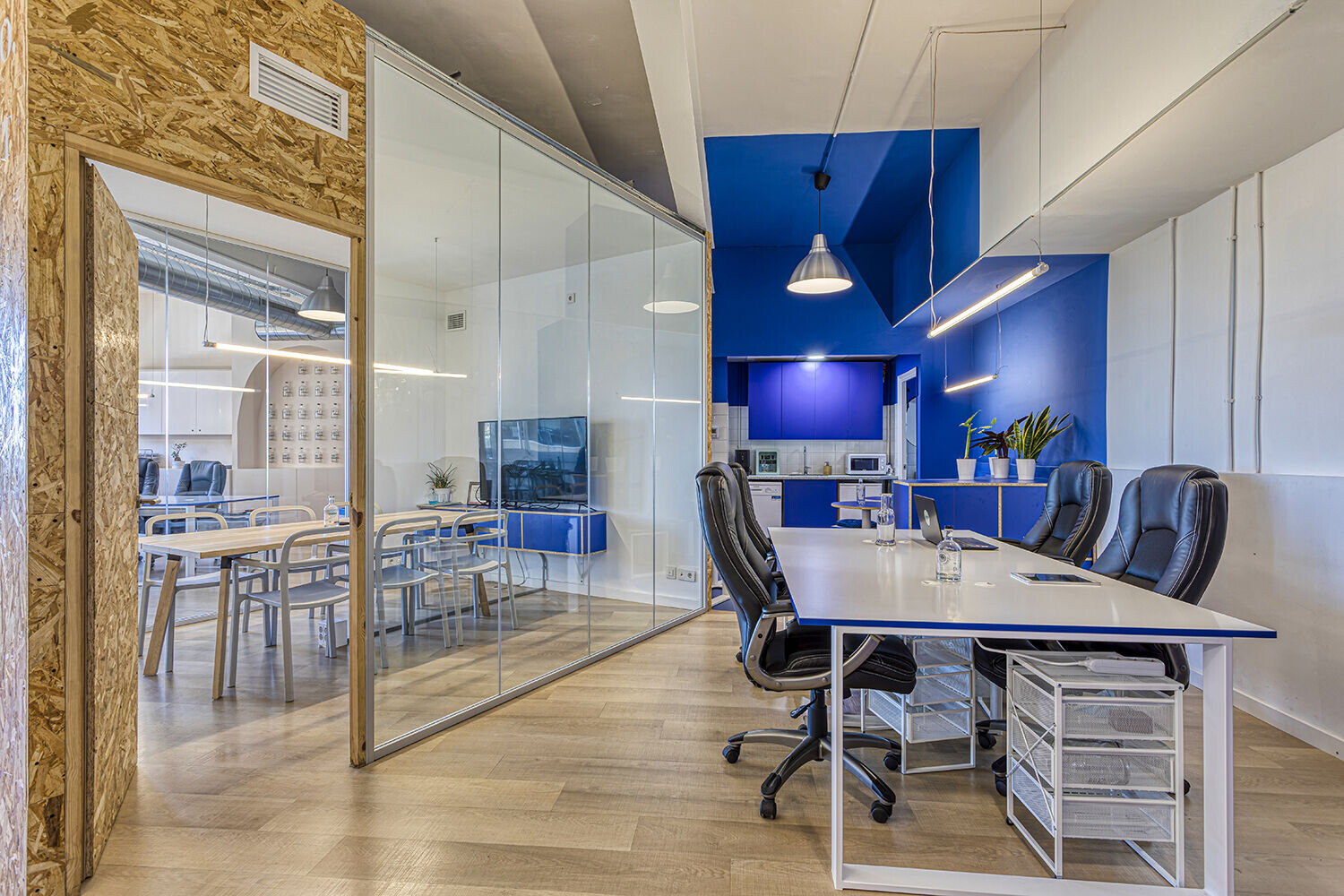 The objective of this project was to reorganize the office in order to create more workstations, enabling flexibility in spaces with the help of modular corners, and always bringing out the philosophy of the company: the total transparency in the way they work. To follow the values of the company, open spaces was a must in this project, so as a result of this need, integrated atmosphere was designed to give the space amplitude and brightness all around.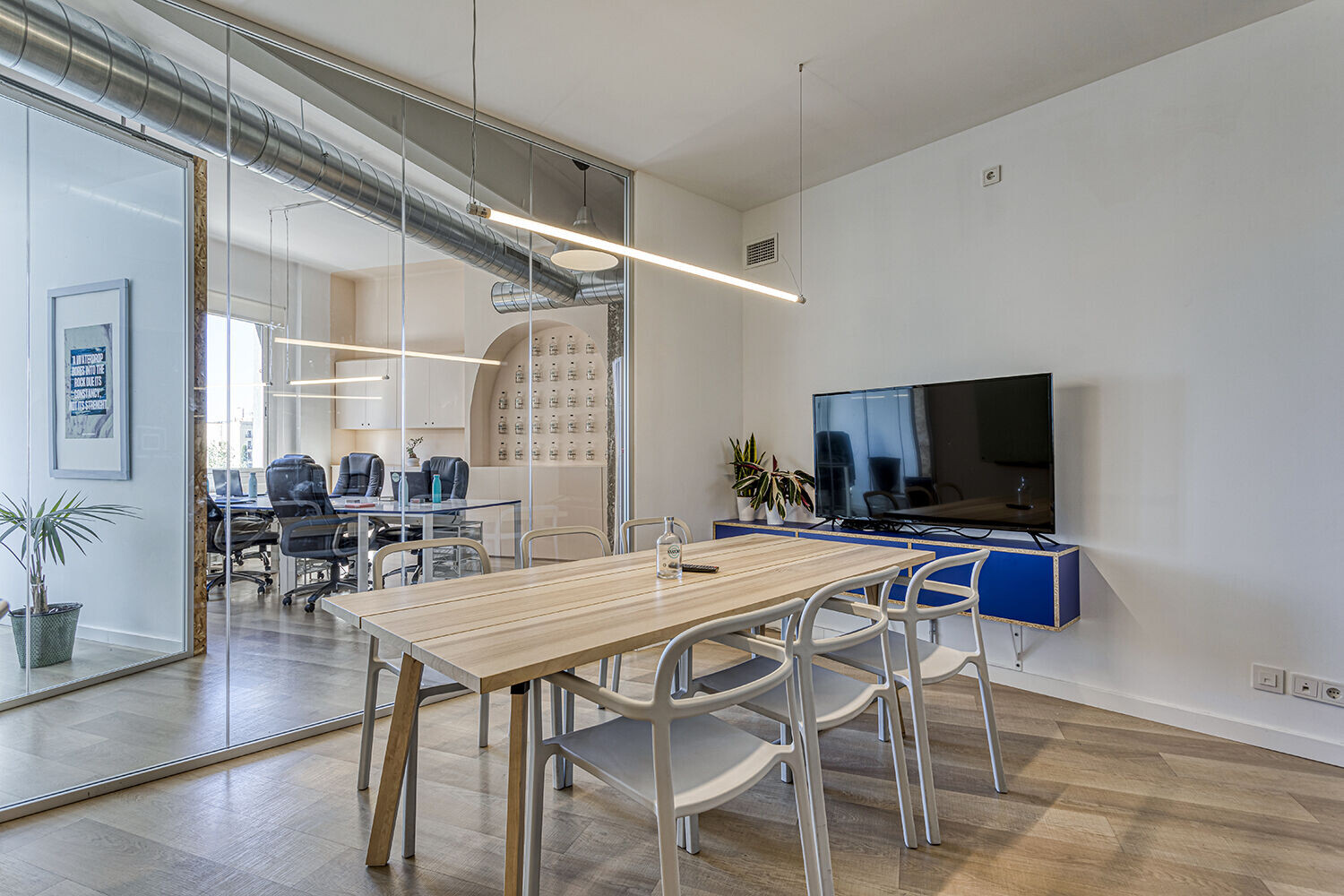 Since the company focused its work into the consumption of clean water, without contaminants, the concept was to play with the states of the water and represent them trough out the colors, reflections, transparency, shapes, and geometry, creating sensations and optical illusions all over the place. Thanks to the chosen materials, all this intentions were reflected into the space.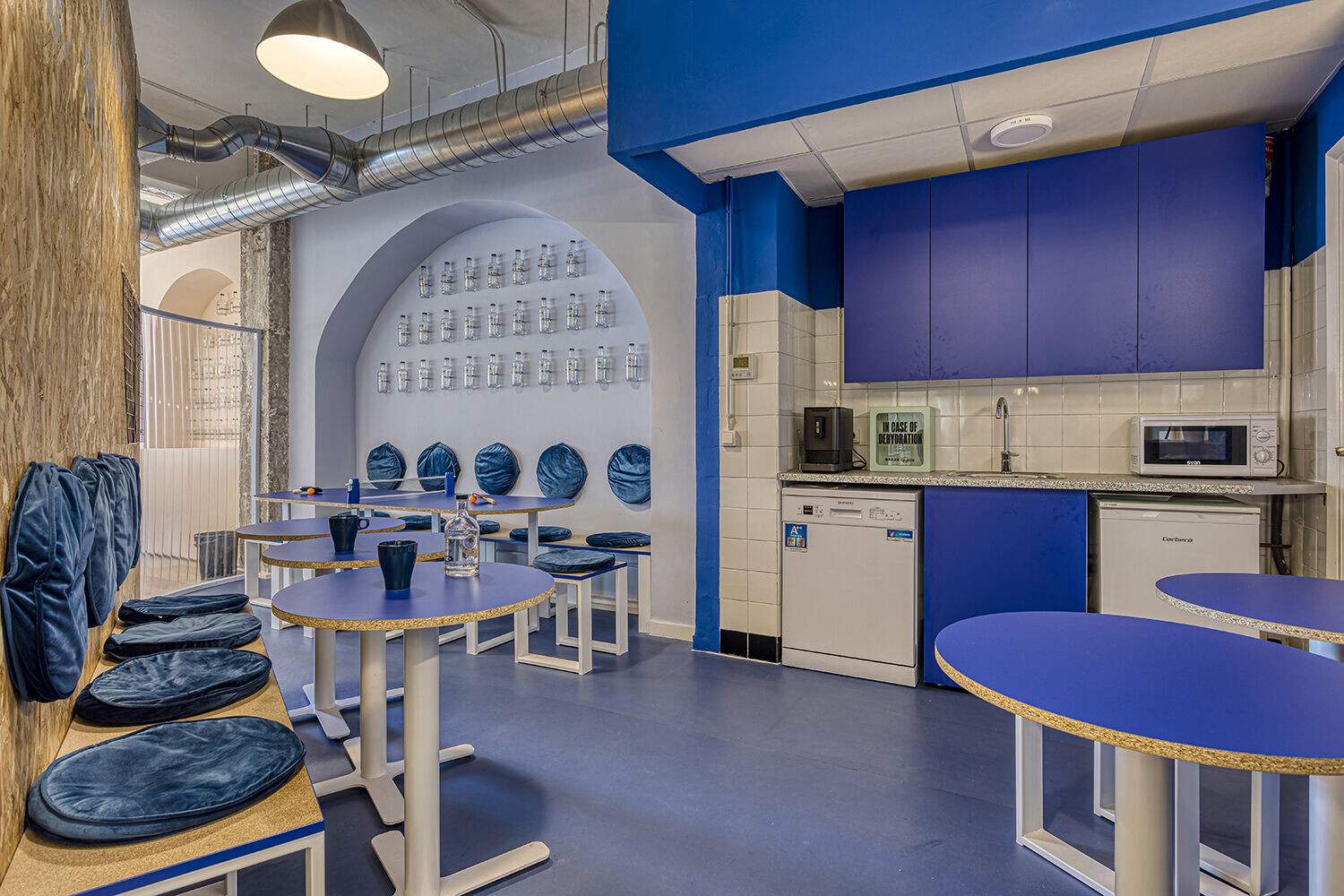 To bring energy and dynamism into the office, an electric blue was chosen for a multifunctional place, that was created and designed to have a place, where the workers were able to eat, work from the laptop, or playing Ping-Pong. All these was designed with the purpose that all the team could interact between them, not just for work but to have a disconnection time during the day and create stronger relationships and unleash their creativity and imagination.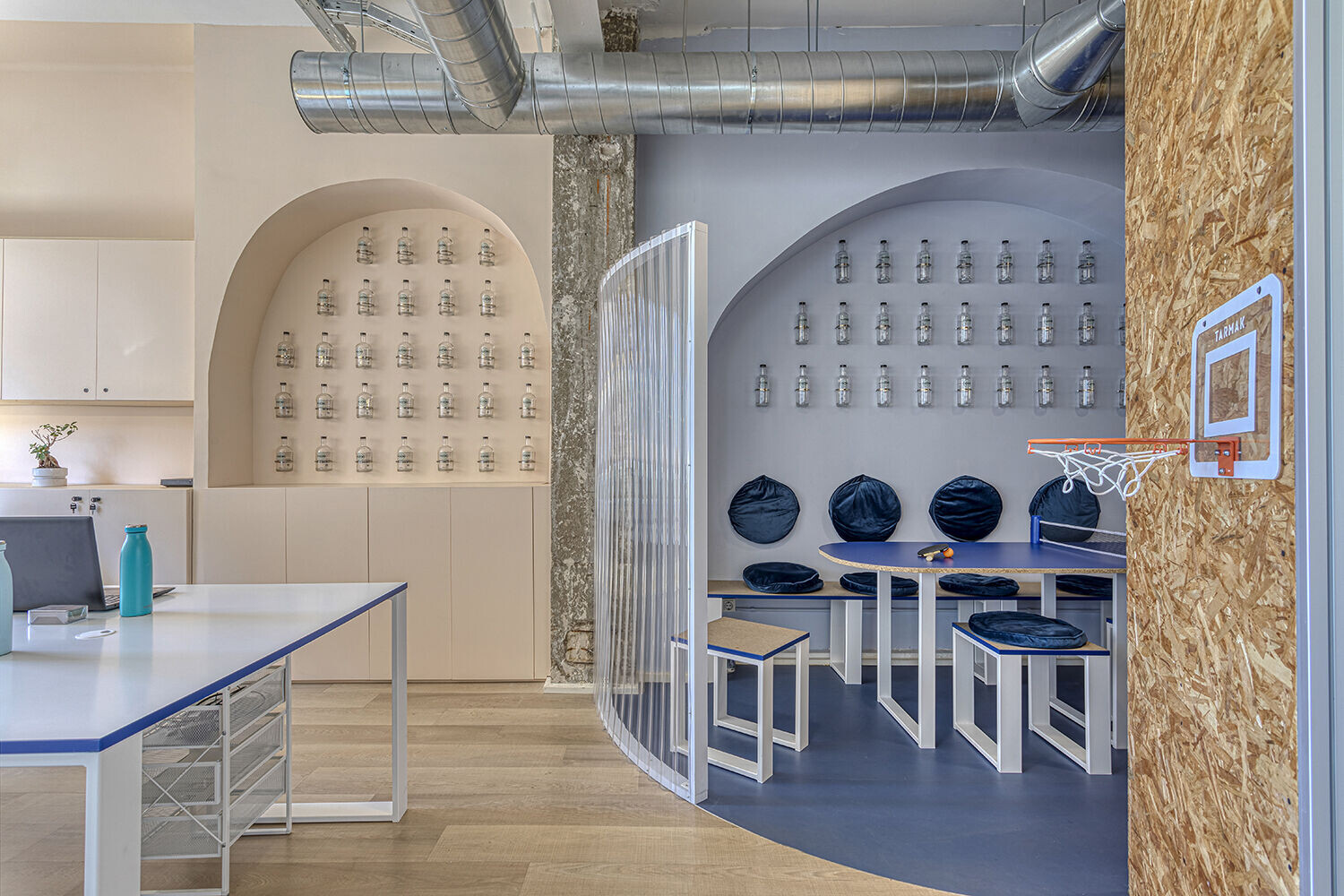 This playful corner was designed full of geometry in its furniture, to bring that informal atmosphere into this multifunctional place inside the office, and of course to reflect the essence of the Studio Insayn Design.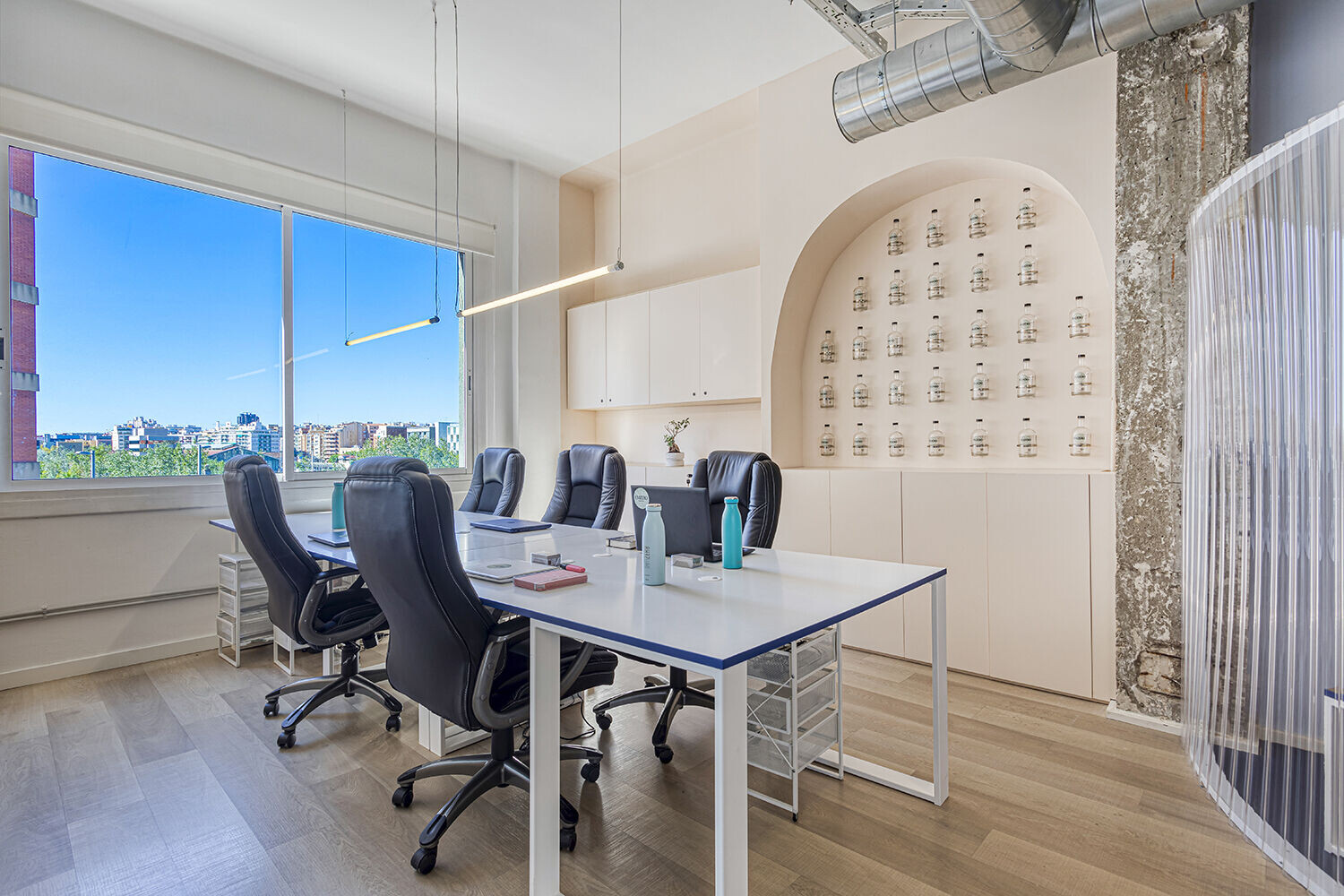 Other cool colors are also present such as light Lila-Blue and Salmon to make a stunning contrast with the electric blue. These contrast of colors allow visual separations on the walls and the ceiling and create new spaces inside the whole office. Hand in hand with these colors, to separate environments, are semi-transparent visual dividers made of wavy reusable polycarbonate to create the desired visual effects when designing, which correspond to the effects generated by moving water. To keep with this visual effect, a repetition of KmZero bottles are used as decoration inside some arches created to marc different zones.
All the furniture all around the office, were designed specially for this project, choosing fresh materials, playing with the colors, and giving that cool personality the office wanted to have.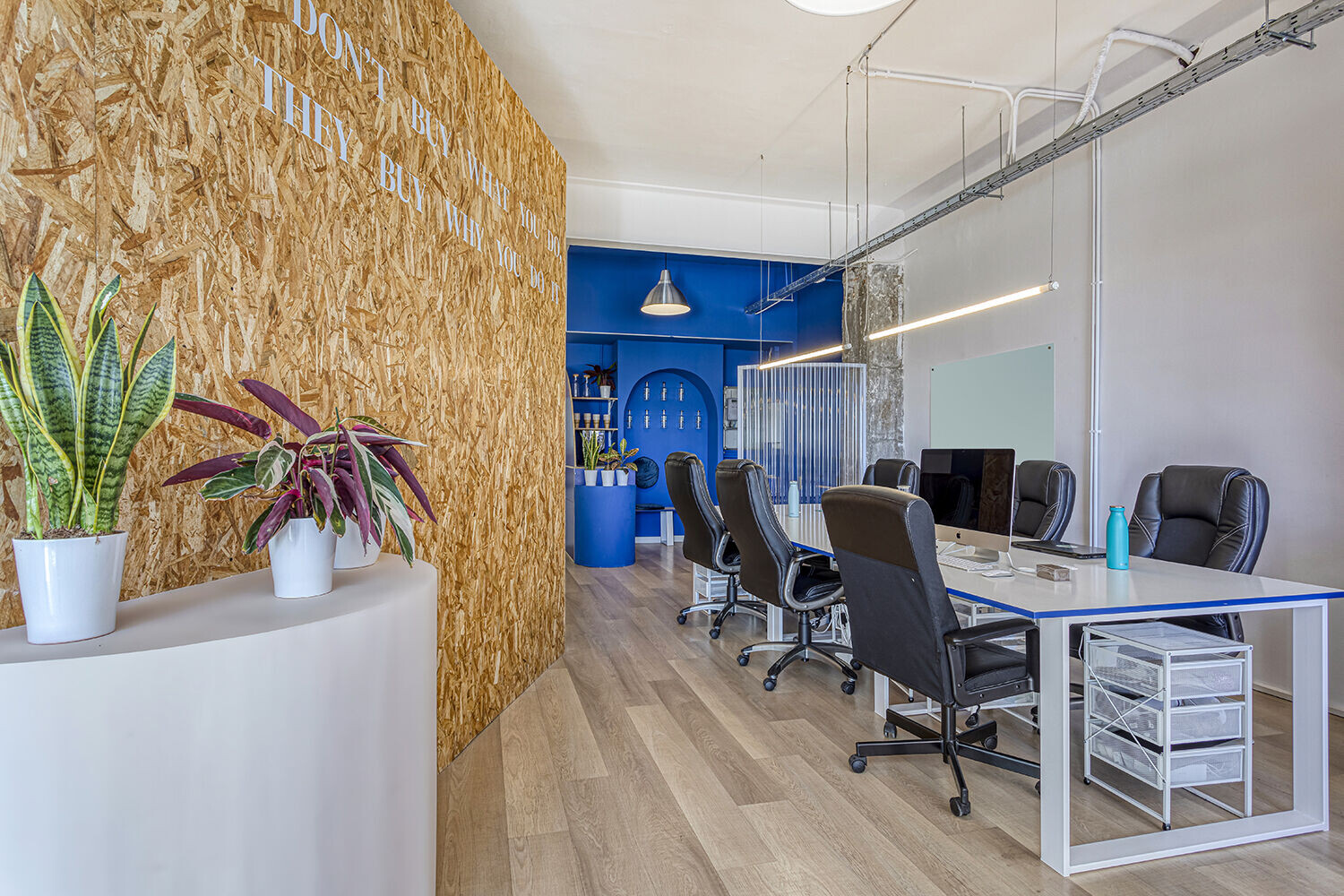 Geometry and materiality are really important in this project, the curves, the semitransparent partitions, etc., everything is related to the water and every detail is here for a reason.Have a tour, and drink water.