"Excellent! And now!
Light, just light making everything below it a toy world.
Very well, we'll make the glasses accordingly."
Edgar Lee Masters, Dippold the Optician, Spoon River Anthology
Lately we are interested in working on abandoned and forgotten buildings, on small stories.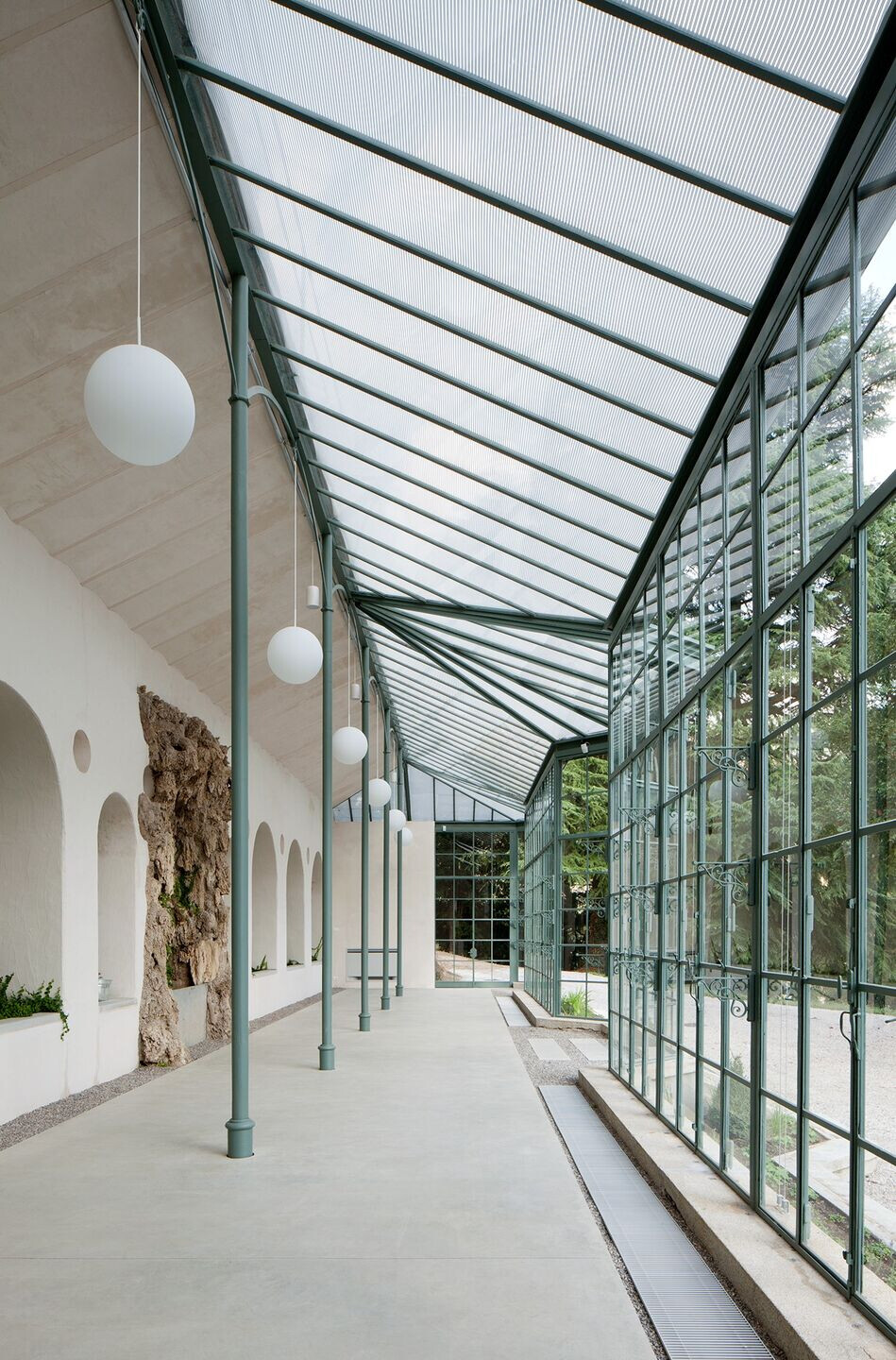 The greenhouses of Grumello, abandoned and emptied of all functions, conveyed a fascination of space and light that seemed important to us to preserve.
The work was done with the precise intention of celebrating the beauty and honesty of the structure and materials, preserving the elements and inserting the missing ones compatible with the existing structure, without forcing the performance, with maximum respect for the integrity of the architectural object.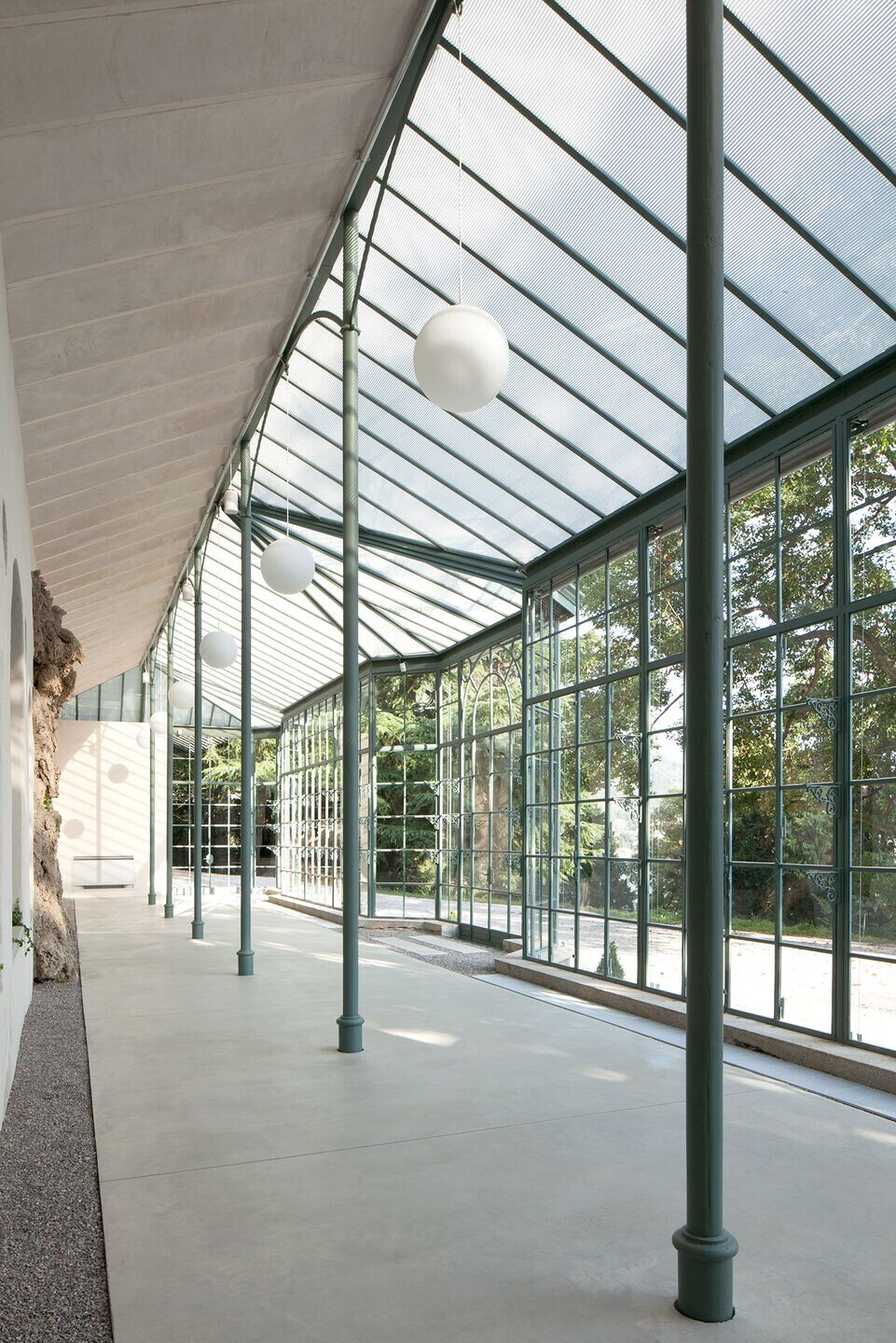 When in the work we came across the need for the new, the choices did not grant anything to false stylistic modesty: flush windows in the laboratories, essential skylight, concrete slabs on the ground, gravel along the edges, Spatulate lime plaster to follow the underlying irregularities, are parts of a rigorous language aimed at enhancing the pre-existing elements.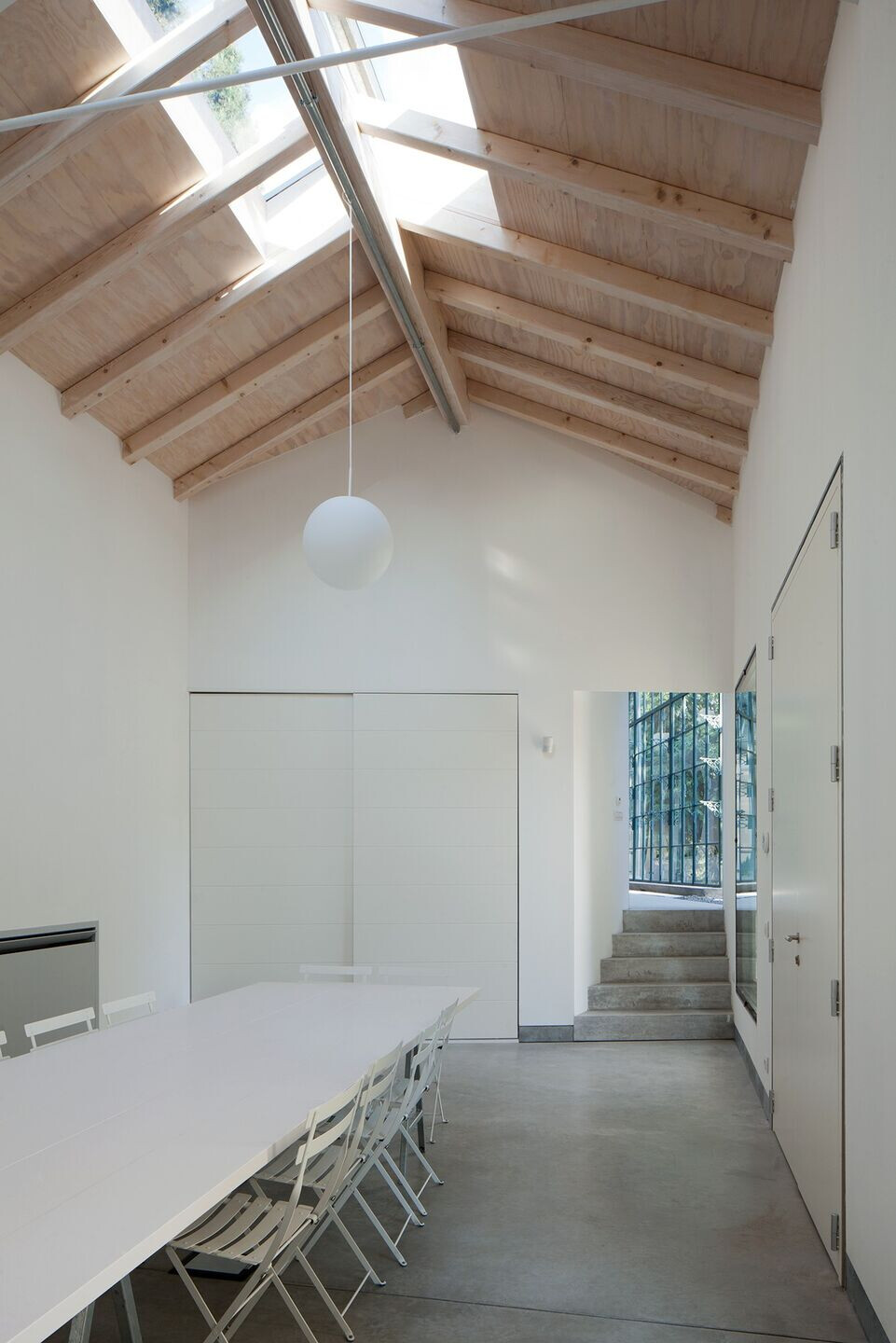 Inserted in a larger project of qualification of the resources of our territory called Kilometer of knowledge, laboratories and greenhouses are the ideal place to start talking about nature and environment. Returned to the landscape, they return to be those "slow" through which the vision of the outside is sublimated, involving us in an exceptional perception of the place.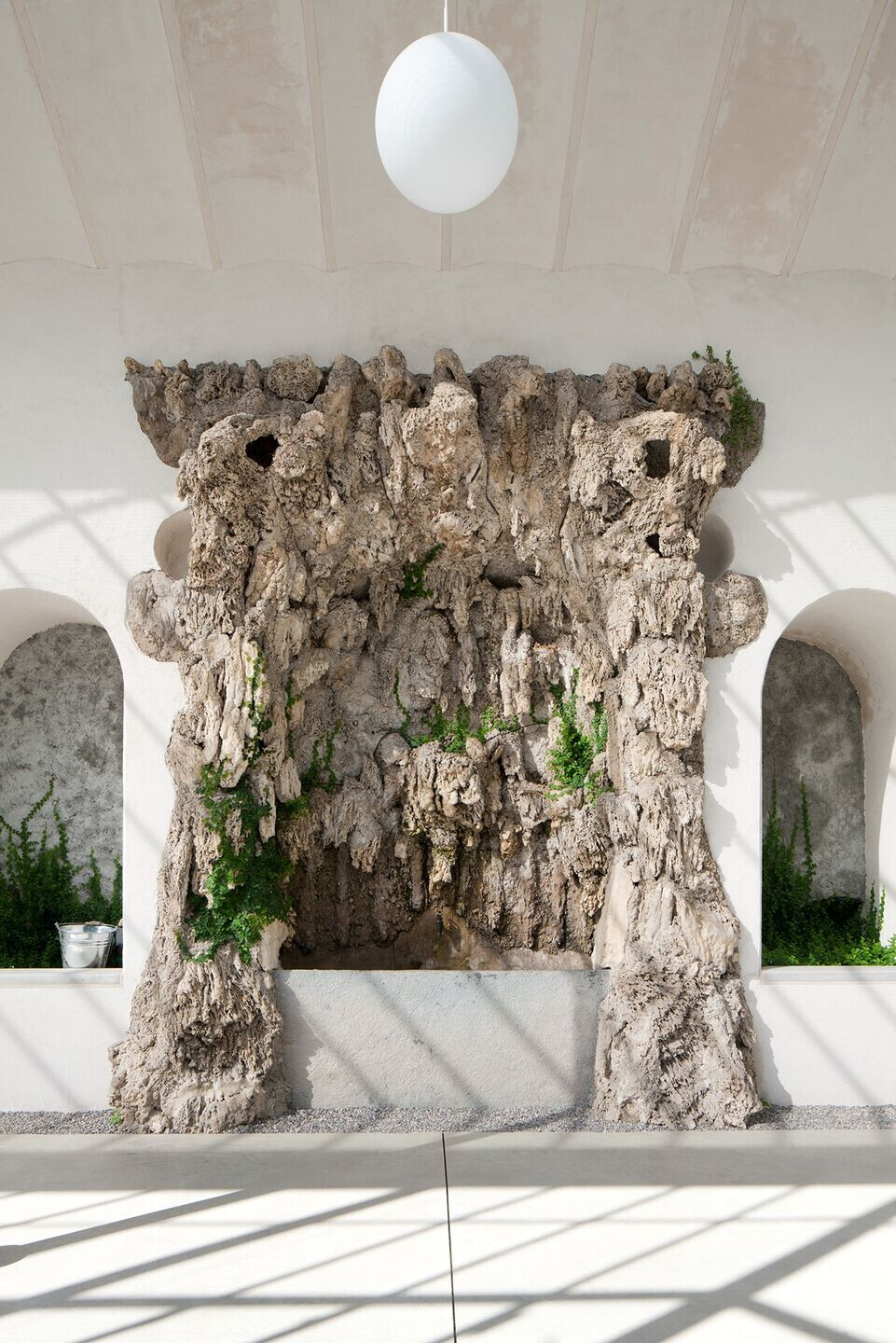 Material Used :
1. Facade cladding: Workshops and greenhouses are made up of two buildings with opposite characteristics: the first, entirely glazed on three sides, and the second, which, at the time of the start of the project, were very compromised: More than half of the laboratories had collapsed and the iron structure of the greenhouses including the facade had large sections heavily ill. Now the body of the green houses is the exceptional portion, made entirely of iron and glass.The wall upstream with the niches was cleaned, plastered with lime following the natural irregularities. In the niches has saved the existing ficus repens favoring the growth with new soils.
2. Flooring: Concrete screed flooring
3. Windows: Facade glasses (3+3mm), installed with special silicone anti UV color black/ gray
4. Roofing: Double pitched roof with cast iron columns that support an asymmetrical structure with the upstream part in masonry, while the south facing part is completely glazed
5. Interior lighting: Limburg-mod. Tc teli; Zumtobel mod.Linaria; KREON mod.mini side
6. Solar screens: Blackout curtains on the vertical and horizontal part for modular light and heat (GRIESSERvertical curtain, model Sigara)