The renovation of the heritage-listed building located at the Leliegracht was aimed at surfacing and revealing the available spacious qualities of the monument. The clear structure consisting of the deep body and the vertical closing in the middle should serve as "interior roads" and relive their status as the Heart of the house.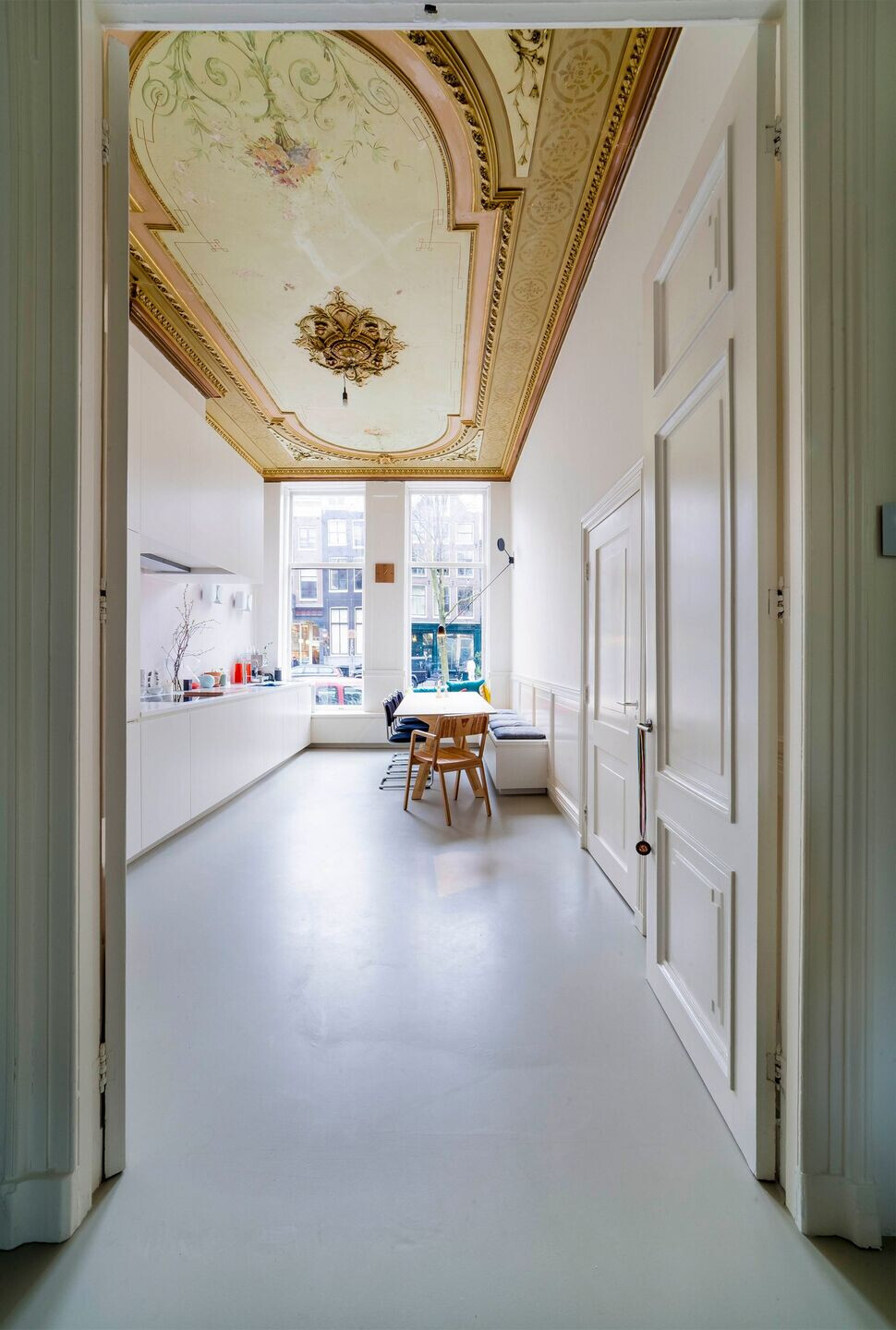 In the middle of the building structure, the stairways are accompanied by and completed with the bathrooms and therewith become a structural intervention that reads itself. Every level will thus unlock one room facing the canal and one room facing the garden, both receiving light from the available large windows on both ends of the façade. Sliding doors allow for closing of the rooms when needed and/or desired.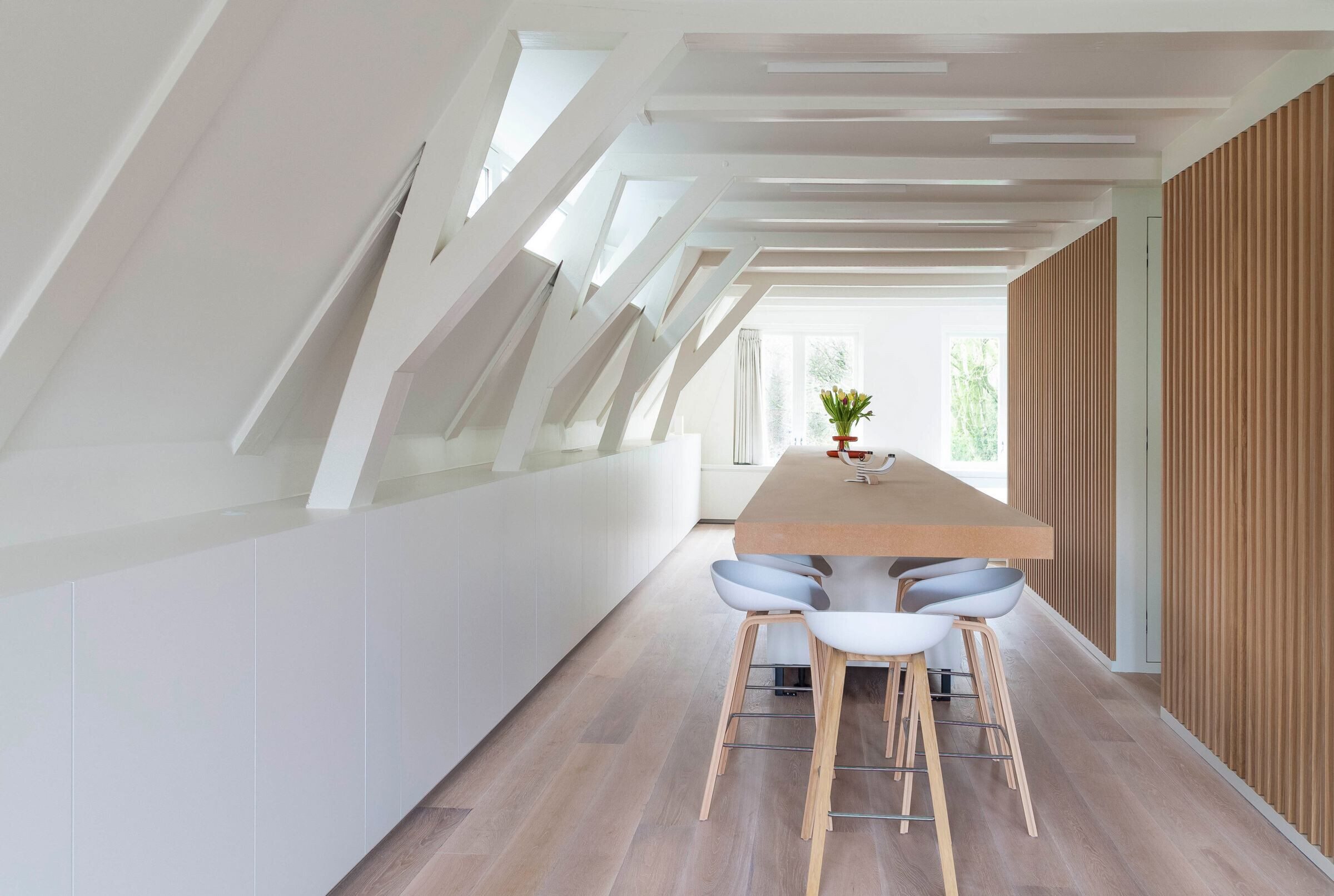 When opened, one can observe the full length of the building while the natural light will penetrate deep into the core of the structure. Despite the somewhat conservative proportions of the building, this will lead to a spacious generosity and a richly bright interior atmosphere. The ornate polychrome ceilings were carefully restored and glued back again to ensure their rich character would be preserved into the future.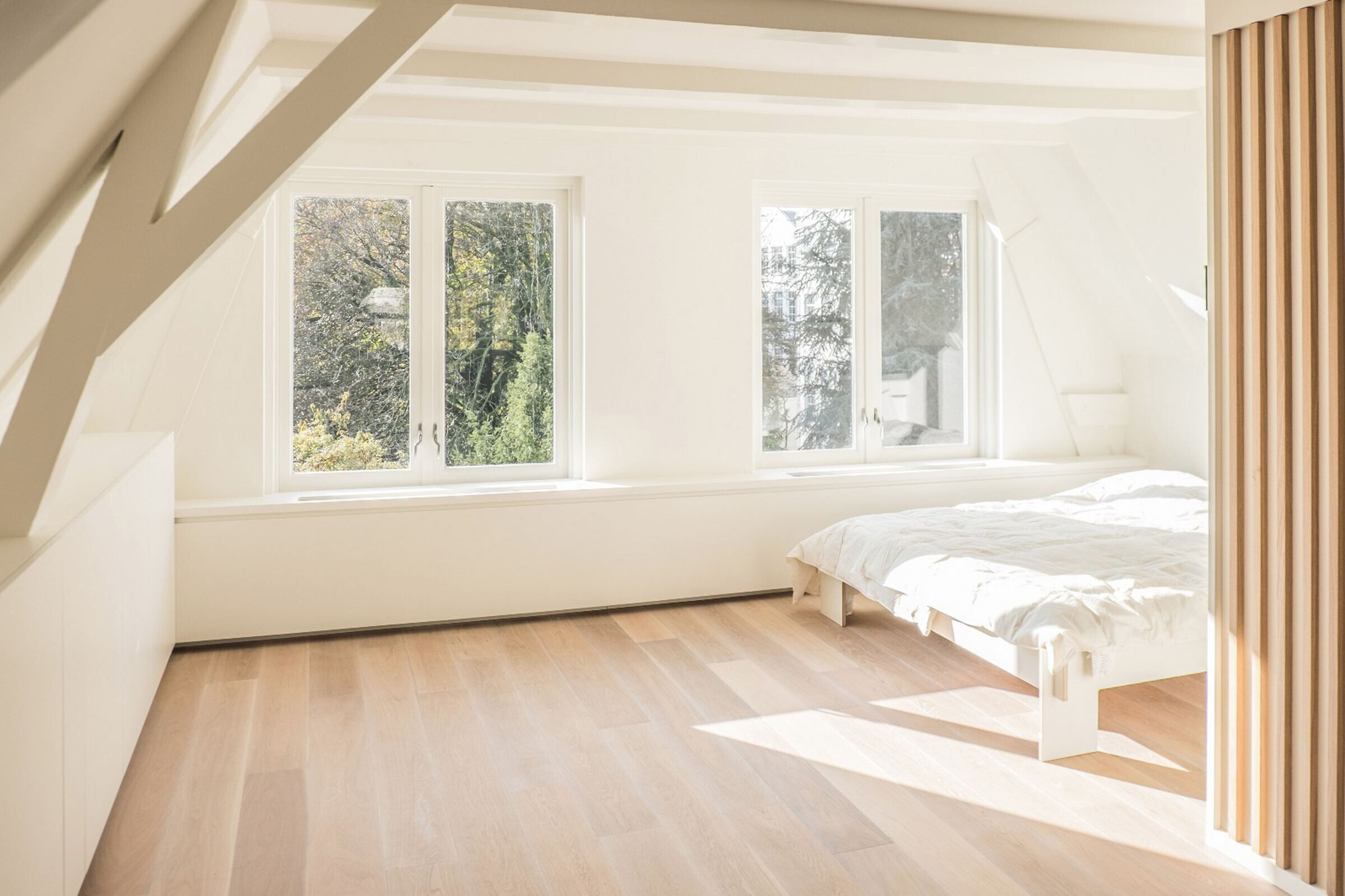 Respecting the strict regulations of the municipality given its monumental status, the owner has still tried to use natural materials where possible.
Material Used:
1. Flooring: Sicafloor 3000 self-leveling floor
2. Doors: Tailor made, wood, private label Arend Kooijmans
3. Windows: 400 year old wooden frames and glass
4. Interior lighting: LED: Delta light femtoline, Spots: Doxis Titan
Add more if available Washing table tailor made hymax & oak.
Toilet: Villeroy Boch, Geberit.
Bath: Duravit
Showers: Dornbracht tara logic
Faucet: Vola