The loft is located in a former warehouse, in the recently renovated industrial area of Mestre. The original space, a long and high compartment illuminated only from above, was divided by mezzanines suspended on the open space of the ground floor. The heart of the accommodation is the central double-height area facing all the spaces, as in a sort of visible section of the house.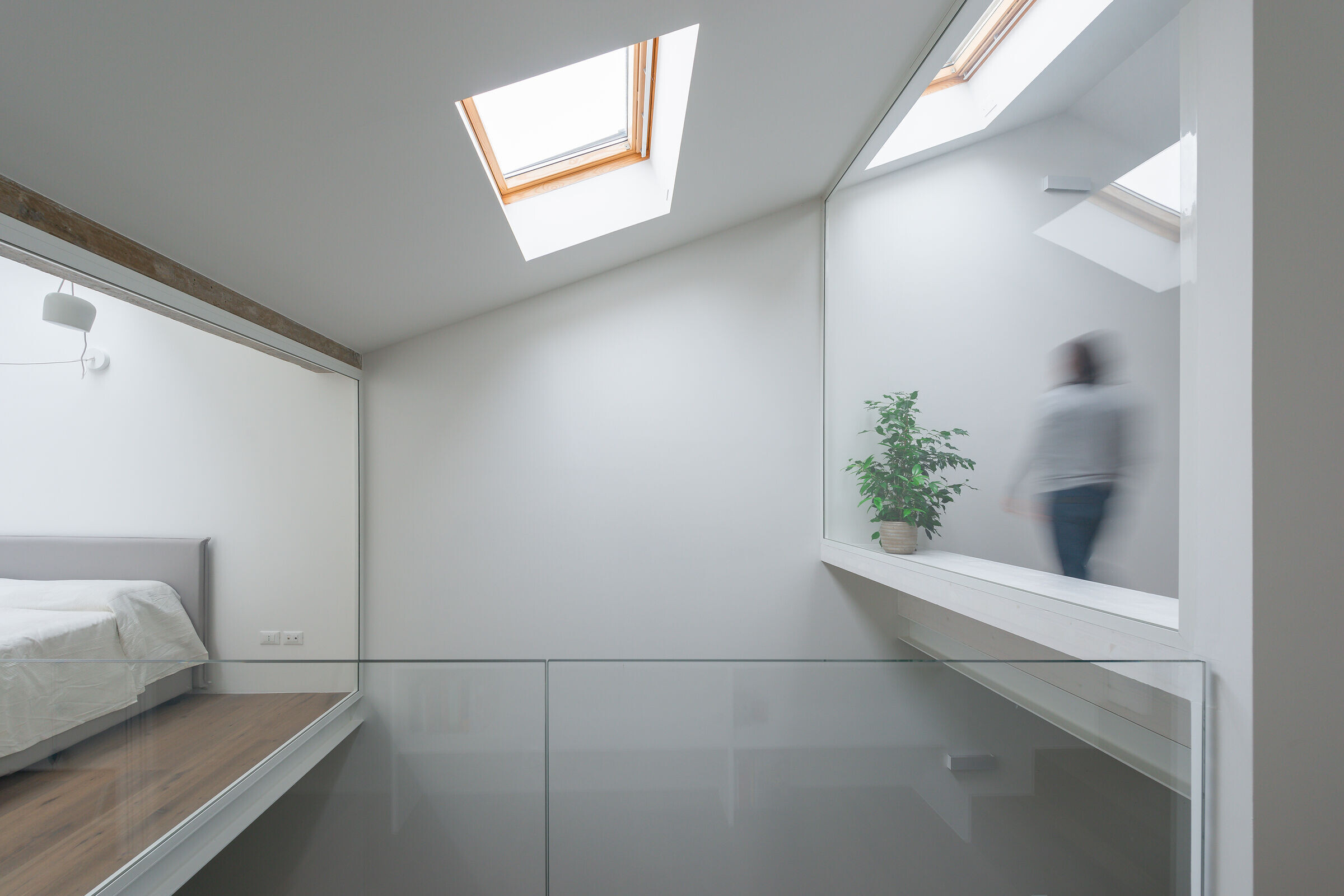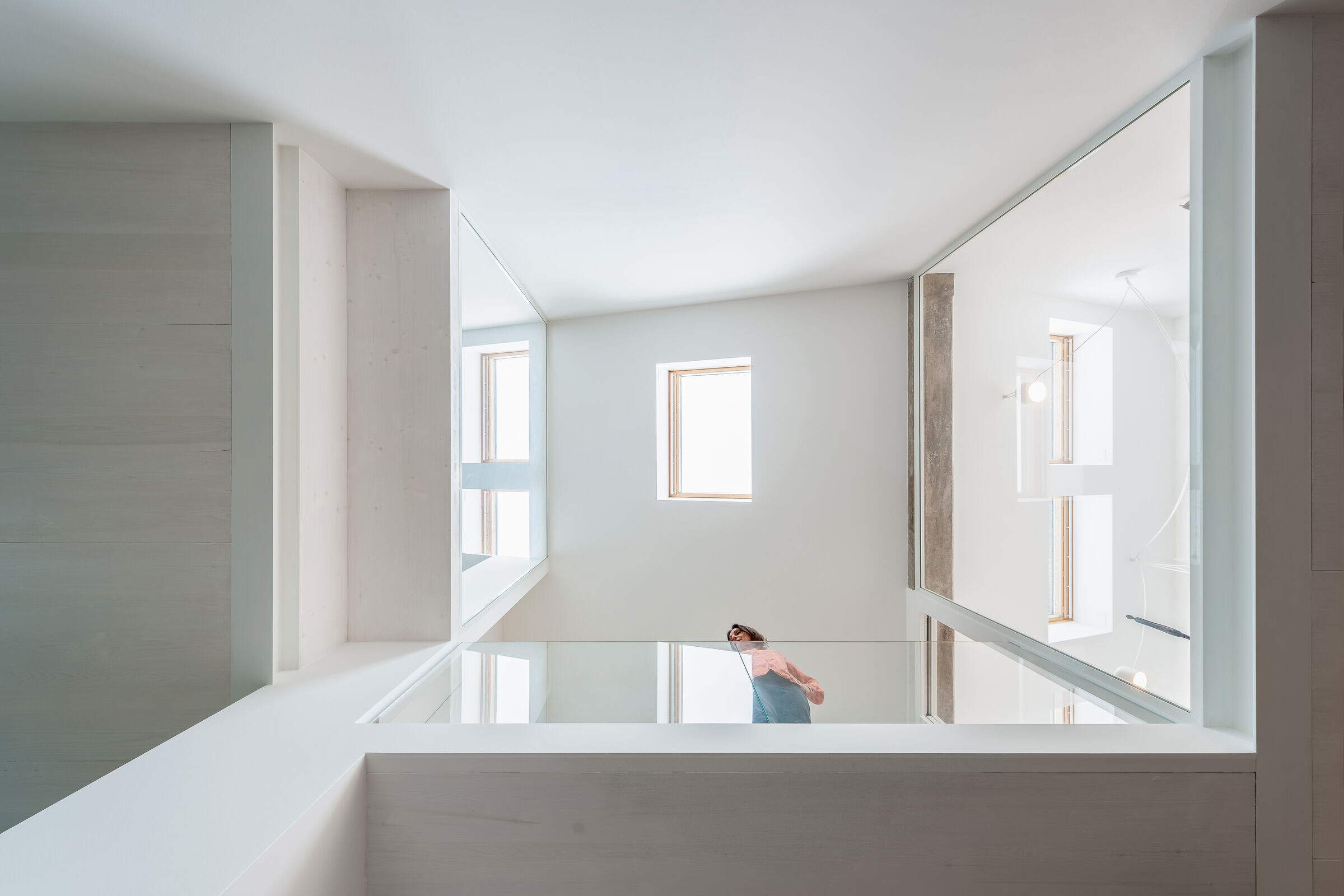 Few materials related to the structure, x-lam panels, steel and concrete beams, design an internal landscape and a non-conventional fluid living space.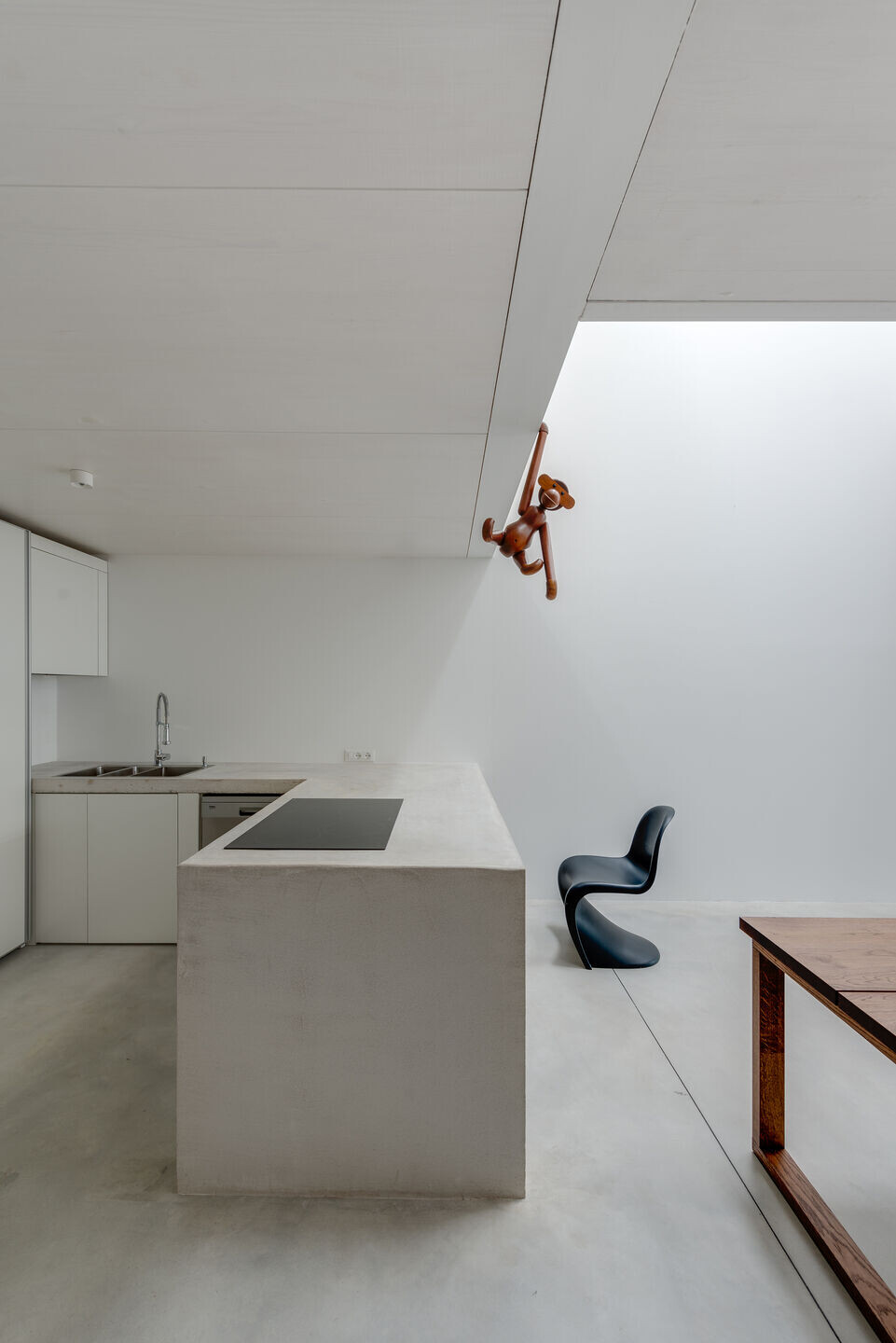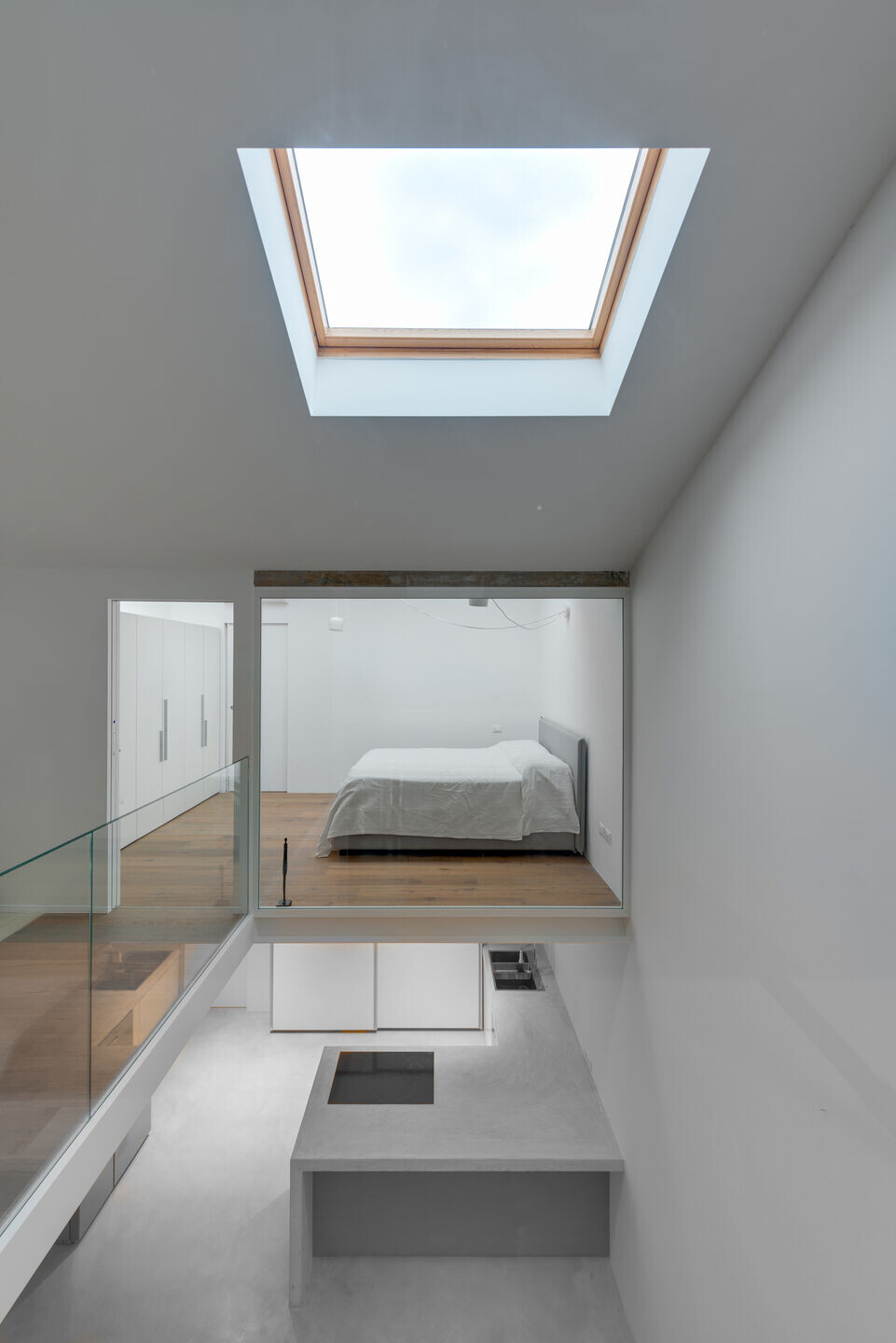 The kitchen, the bench and the chimney, made by concrete as well as the ground floor pavement, shape the basement of the long space, while the wood panels and the glass inner windows shape the suspended volumes.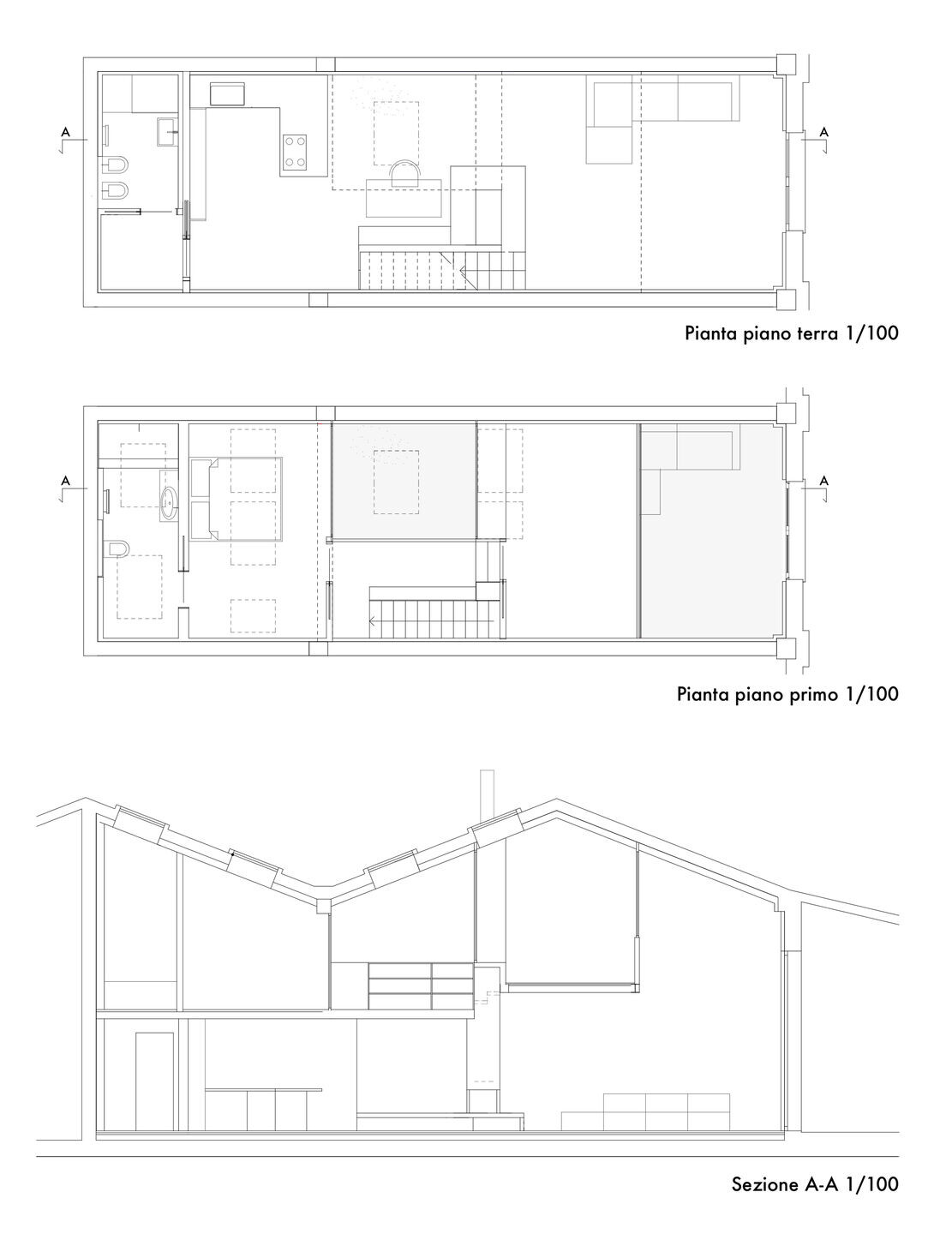 Material Used:
1. Flooring: concrete, wood
2. Doors: wood
3. Interior lighting: Sampei, Davide Groppi
4. Interior furniture: Concrete (kitchen), wood - Custom furniture; Panton chairs