Created to instigate an interior search, the space was designed by the TN Arquitetura team to provide comfort and well-being to users through the mix of simple and striking materials, the texture of blue burnt cement and the subtlety of the works of art.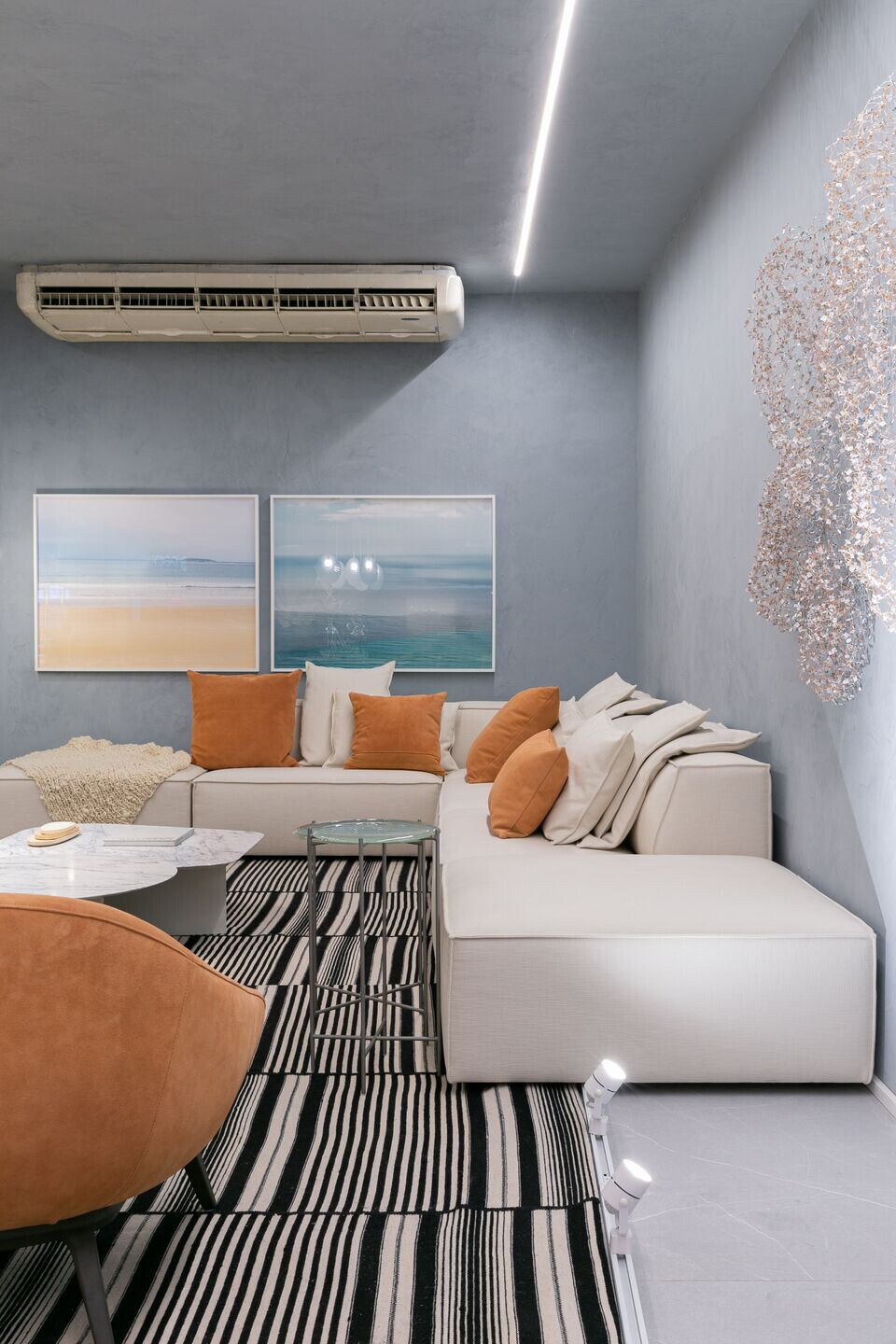 Loft dos Sonhos makes use of unusual compositions to bring the feeling of "floating in the clouds": the use of the blue burnt cement texture developed exclusively for the space makes it cozy and associated with light colored furniture makes it light and pleasant. It's as if the environment were in another dimension, in the middle of the clouds.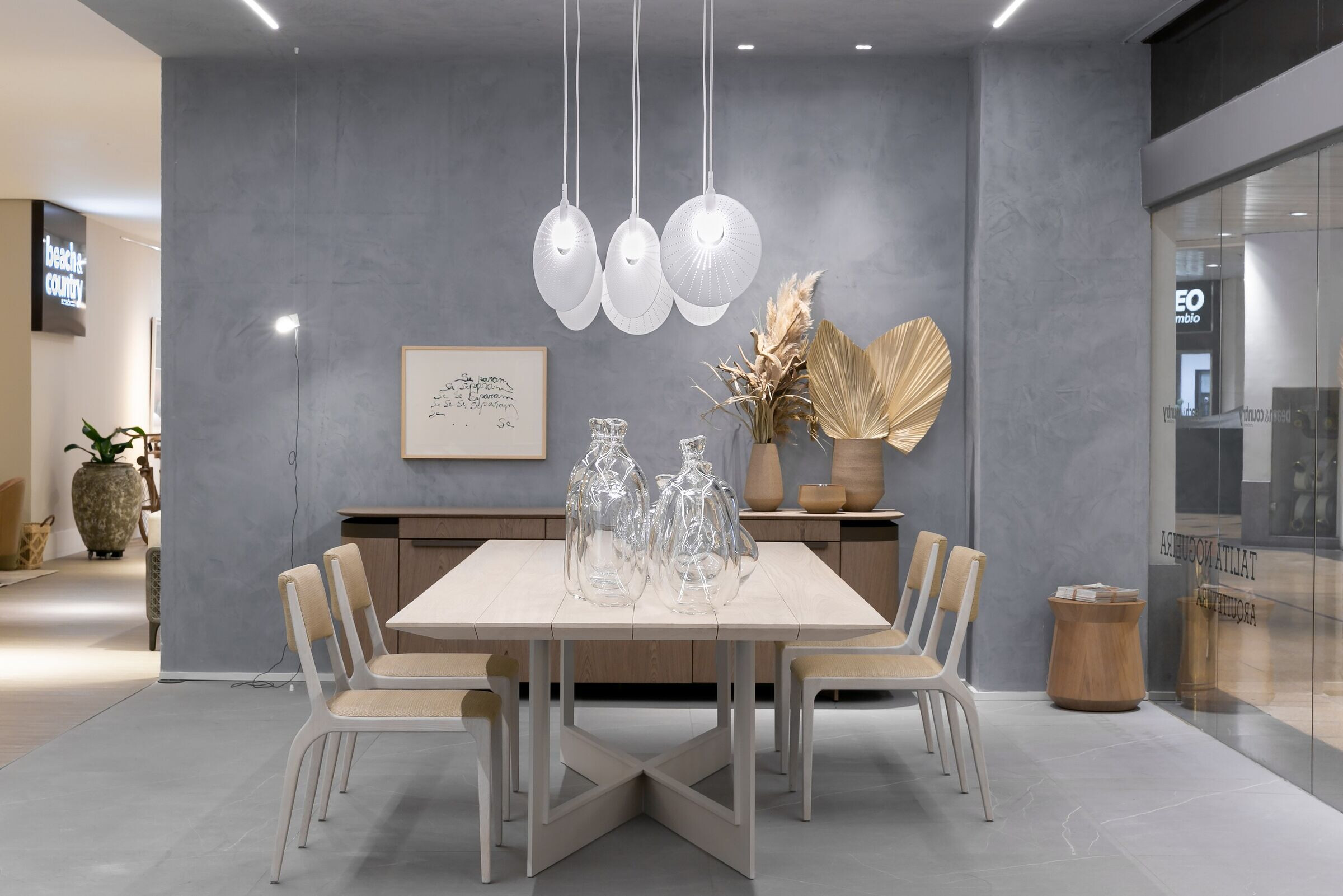 With the concept of naturalness, the highlight of the dining room is the furniture with sober lines and few materials such as light wood and natural straw. The table used has metal legs and a wooden top with a more rustic format, together with the chairs with natural straw, which reinforce the naturalness of the materials. As support, a buffet made of the same material as the table was used, ensuring a unique language for the space. It is through the striped carpet and the cognac armchairs that we seek to break the tranquility that happens due to the light sofa and coffee tables.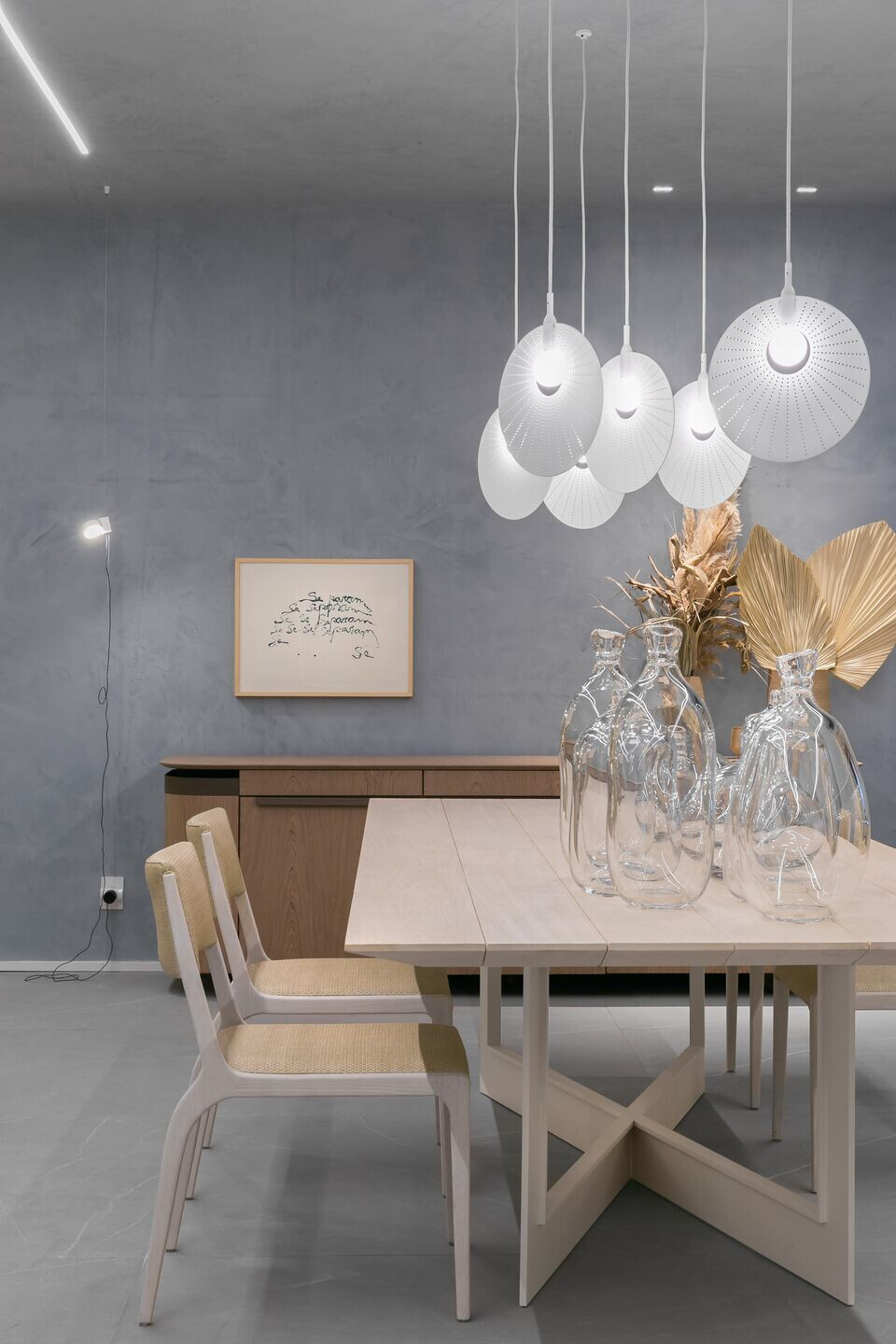 The space's minimalist lighting with led profiles and mini spots, the white decorative lamps ensure the works of art are highlighted, creating scenic effects alongside the loose furniture and objects. The artwork by plastic artist Cilene Derdyk in steel weaves, made exclusively for the environment, creates light effects due to the volume and materials used, which synthesize the entire concept of Loft dos Sonhos.