The client's request was as follows:
In 27 m2 I would like a large living room and a large bedroom.
An office for my appointments and a space to have lunch with colleagues, a separate kitchen. A dressing room and a bathroom with a large shower for relaxing moments.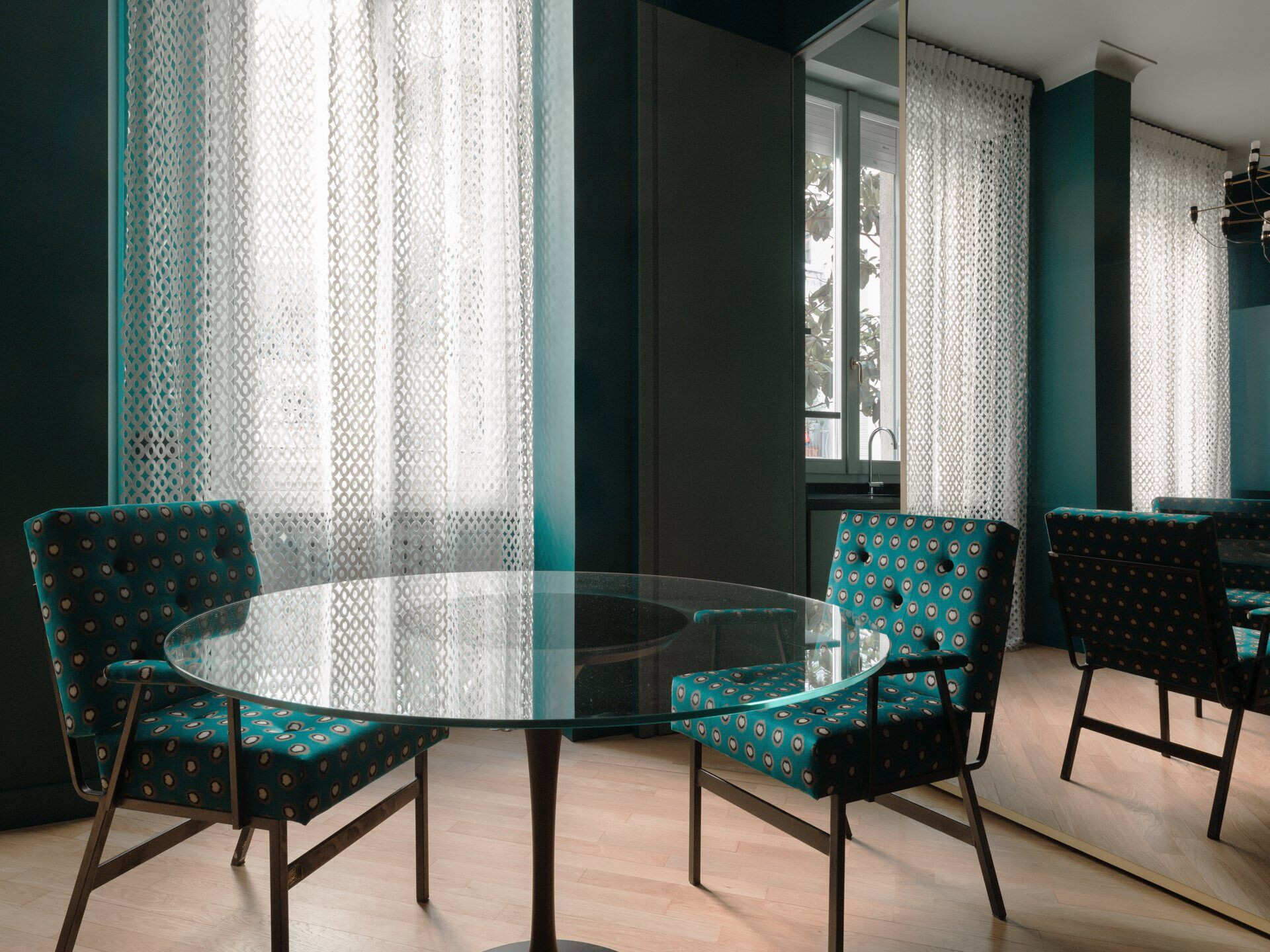 The challenge was to fit everything in, without creating anything small or undersized. During the day, you have an important living room and at night you have an equally large bedroom.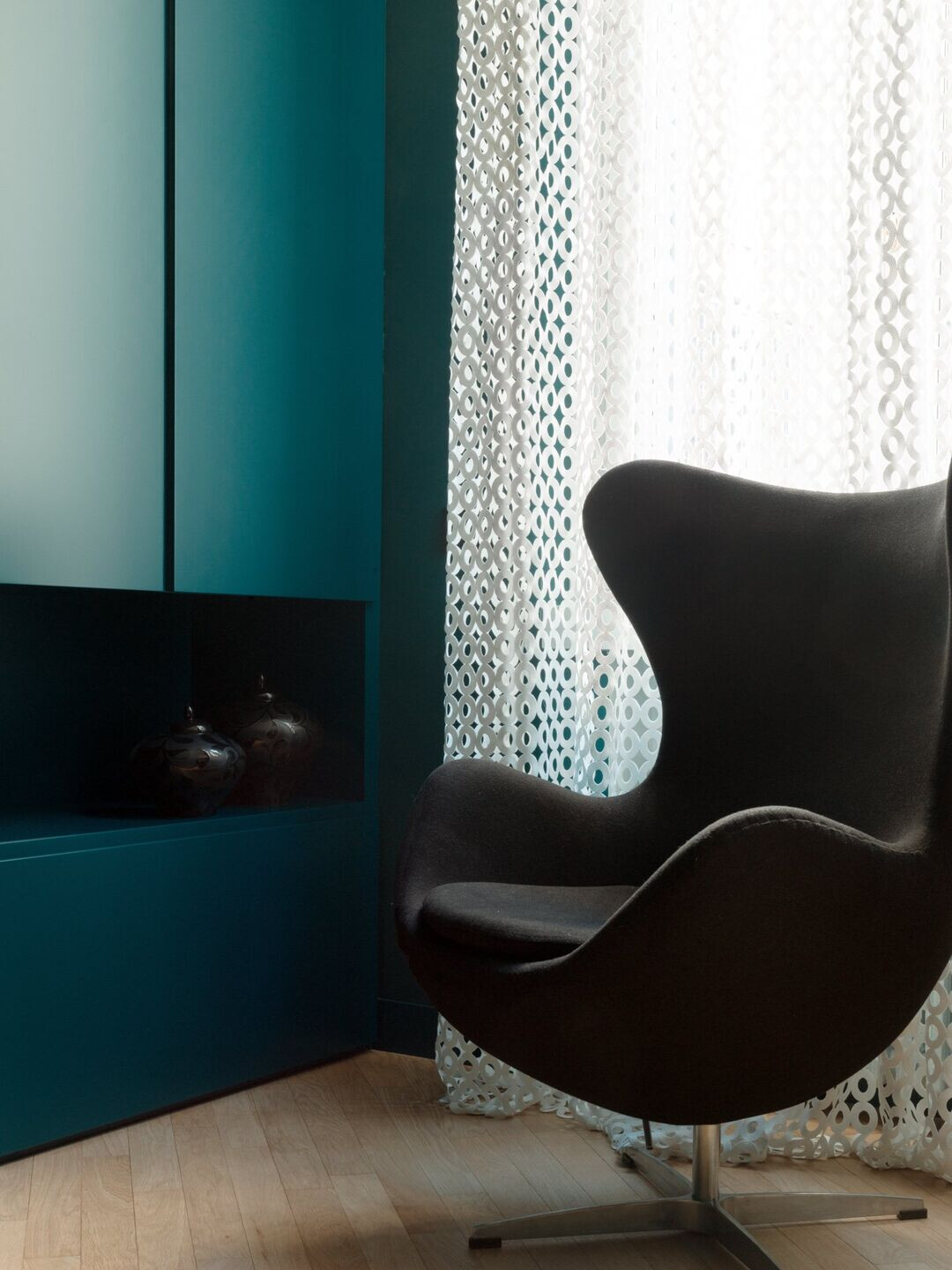 We kept the original flooring of the flat and worked on the walls and ceiling for the new installations.
Having the living and sleeping space coinciding without fixed divisions, allowed us to keep the main space relatively generous in size and provide the main room with two windows. A full-height mirror helps us multiply the light coming in through the windows, allowing us to use dark colors and give the flat a distinctive character.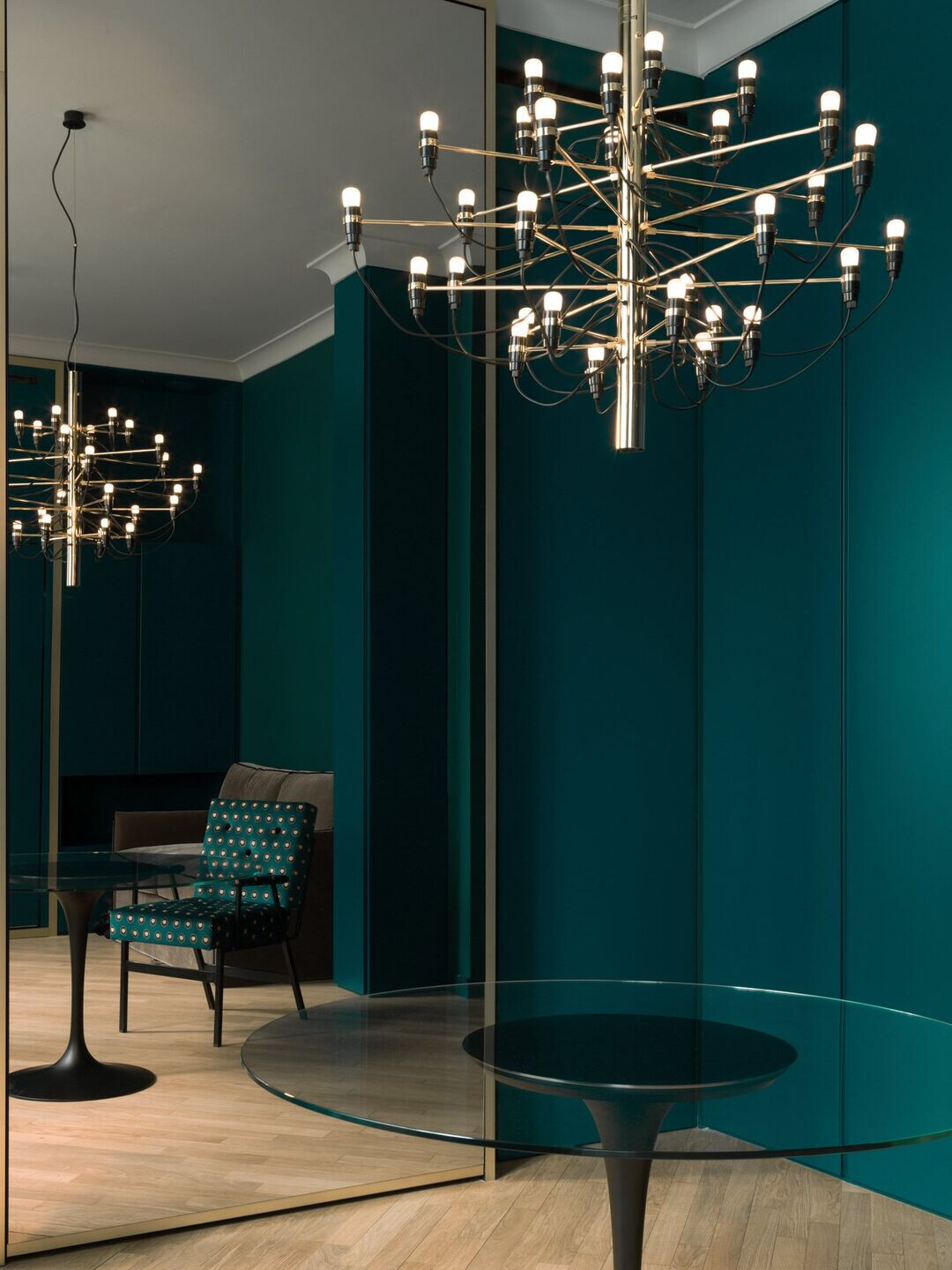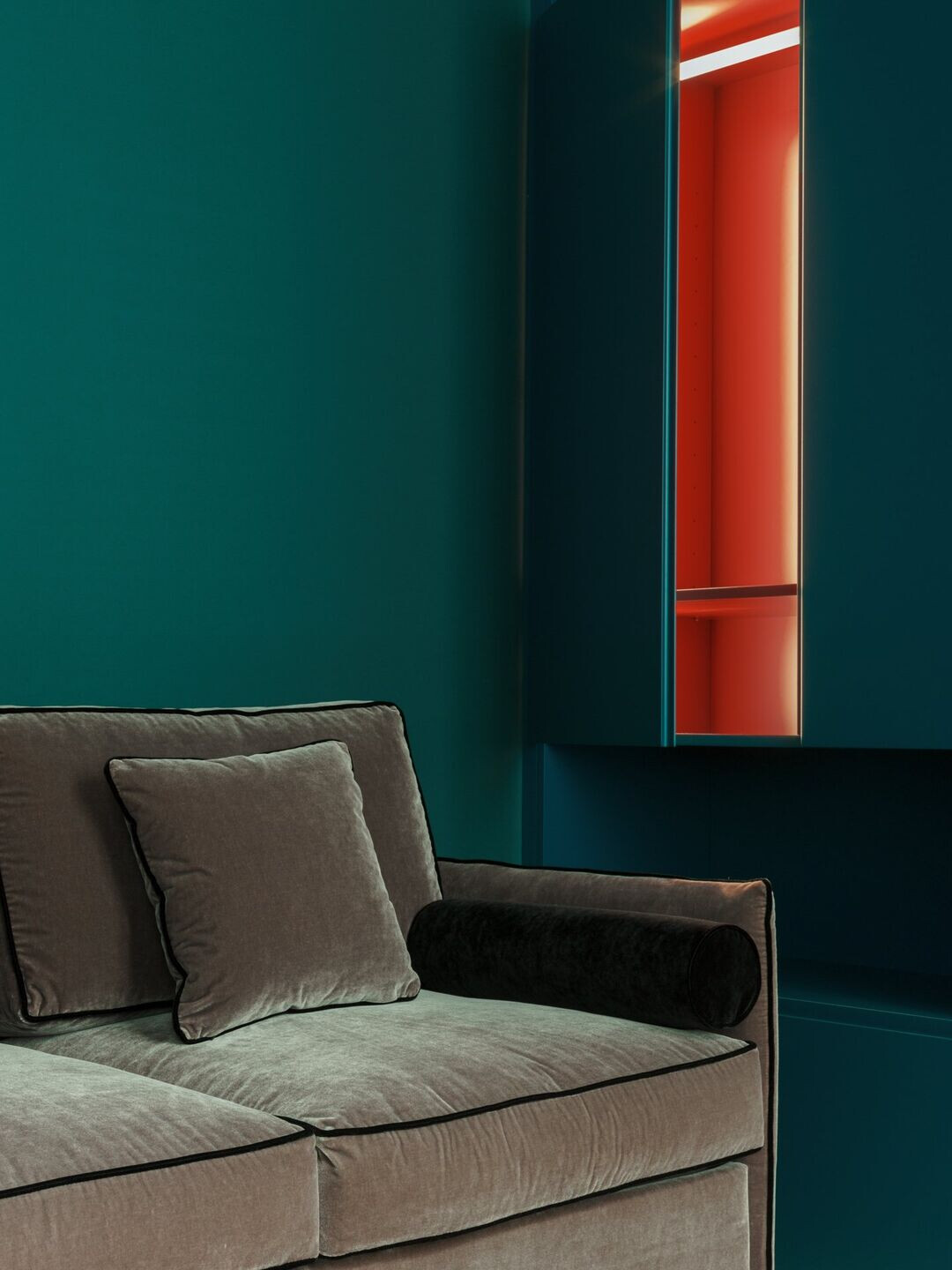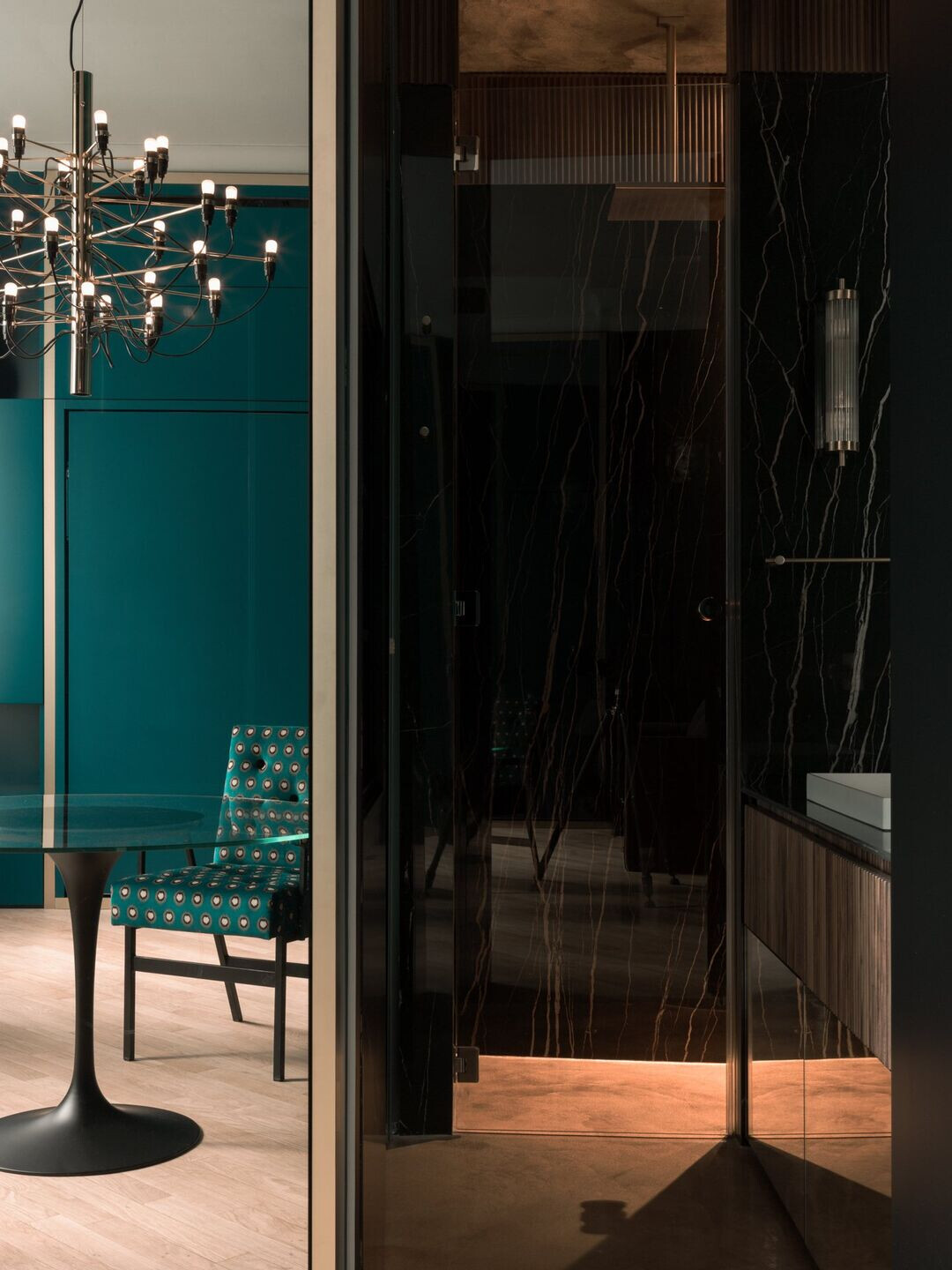 Material Used :
1. Facade cladding: Painted walls , Lush ocean SIKKENS
2. Flooring: Oak slats floor, Original floor
3. Doors: ECLISSE, painted wooden door
4. Windows: Wood, local carpenter
5. Roofing: Painted walls, Lush ocean SIKKENS
6. Interior lighting: FLOS, gino sarfatti 2097/30; FLOS, IC lights suspension
7. Interior furniture:
ARMCHAIRS: brand MAZZUCCHIGIUSEPPESRL, tissue HOP DEDAR
CURTAINS: brand MAZZUCCHIGIUSEPPESRL, tissue BOULE
SOFA: brand MAZZUCCHIGIUSEPPESRL, tissue VELVET
BED: PENELOPE 2 standard, CLEI