Neo-futurist, warm, sci-fi/space influenced fifth-floor 150sqm penthouse apartment located in Birkirkara, Malta with sweeping west facing views of Birkiraka Church leading up to Mdina
Brief: To Create a space that is intended to work as both a residence and as a design studio, depending on the need Major Challenge: How to create one whole large open plan space feel all connected with no walls creating different functional zones with their own respective energy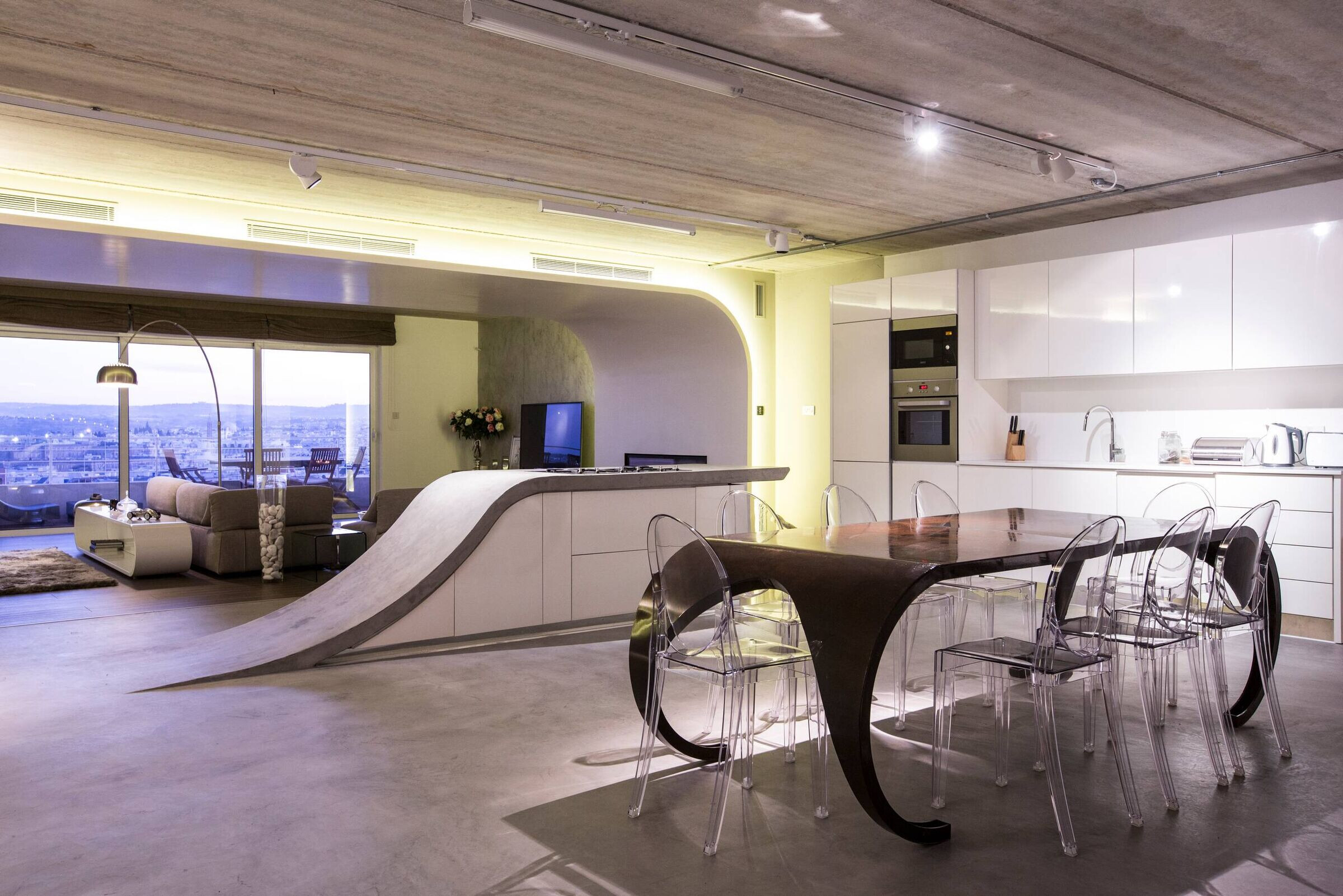 There are 2 main design features to the penthouse: The free-flowing Island and The Curved Bulkhead with its floating fireplace. There is a fluid dialogue between their composition within the flat, each piece naturally leading your eye to it's neighbouring piece, and back and forth in a circular motion.

The micro-concrete island seamlessly morphs out of the concrete floor, exposing a white resin flooring underside that accentuates its' "lift off" moving on to the warmly back lit curved bulkhead that leads down to its integrated floating suspended fireplace.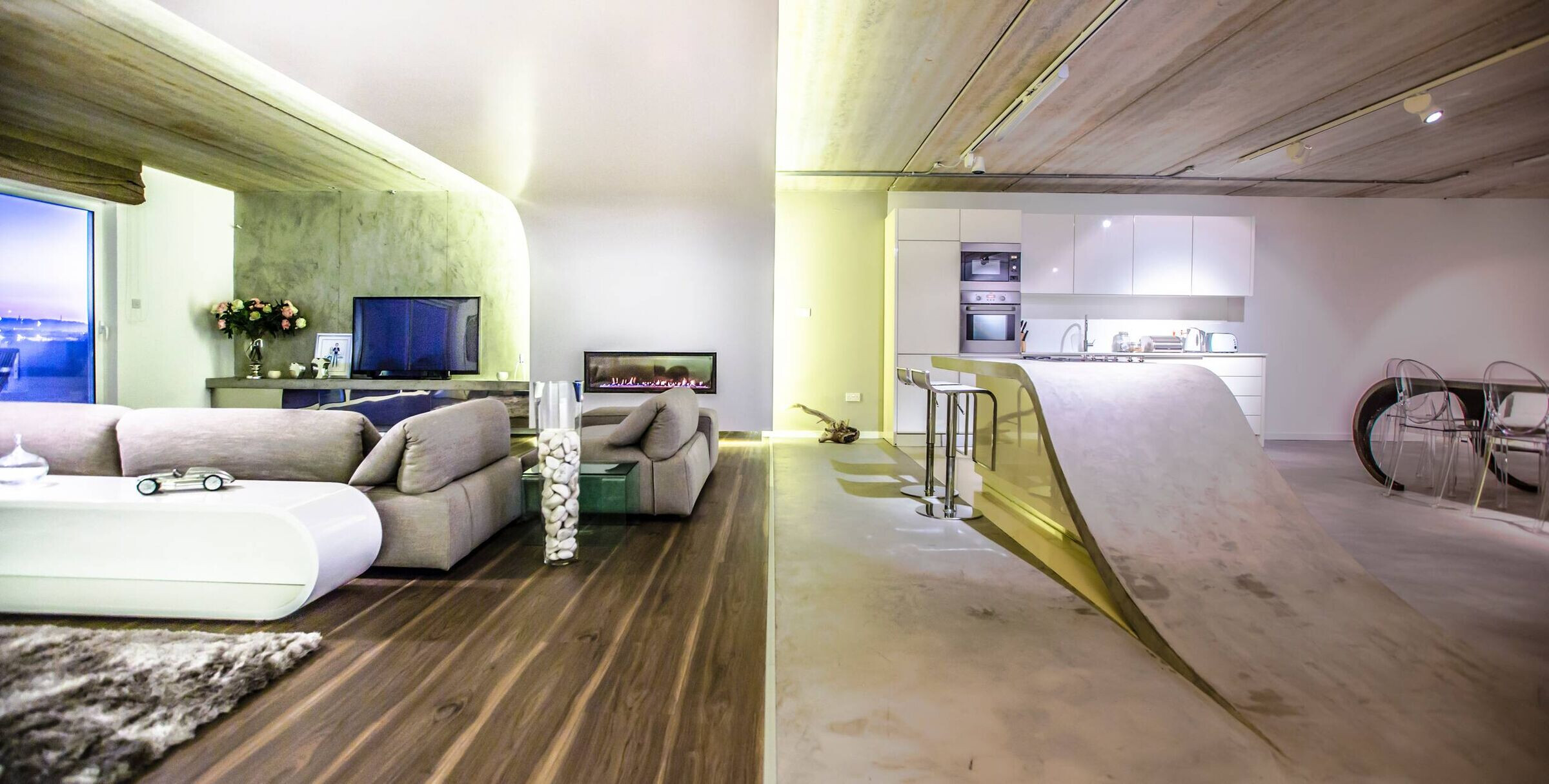 The original pre-stressed concrete roof planks were retained and left exposed to form the ceiling which has hints of warm rust spotting through creating an earthy warm deep and rich texture. The living room floor is split in line with the end of the curved bulkhead changing from micro concrete flooring to timber walnut carpeted with luxurious cream rugs.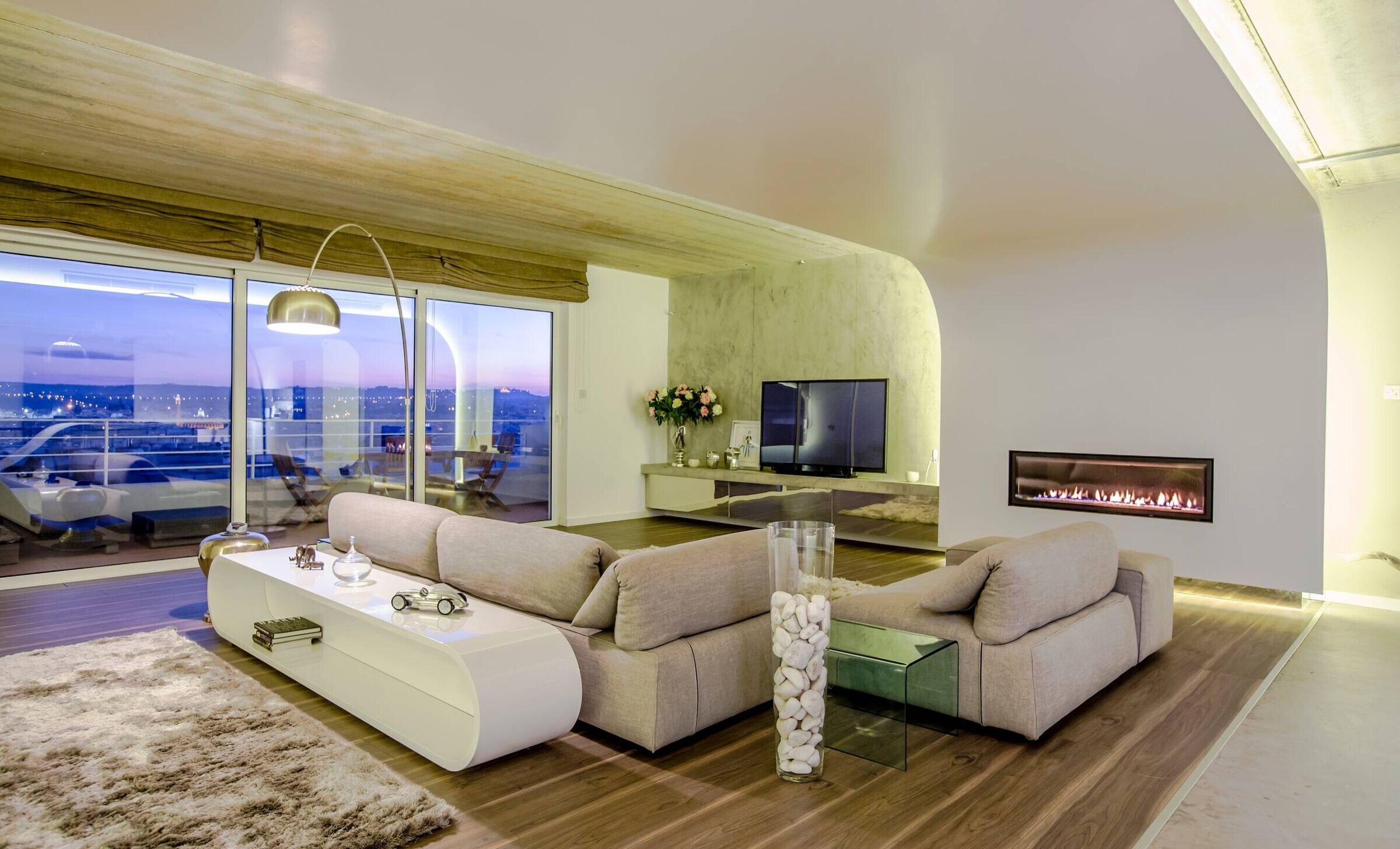 The general lighting uses white surface mounted track lights with industrial galvanised conduits. Bespoke glossy white rounded console tables and an original Mizzi "Awkward" dining table complement the free-flowing fixed interiors.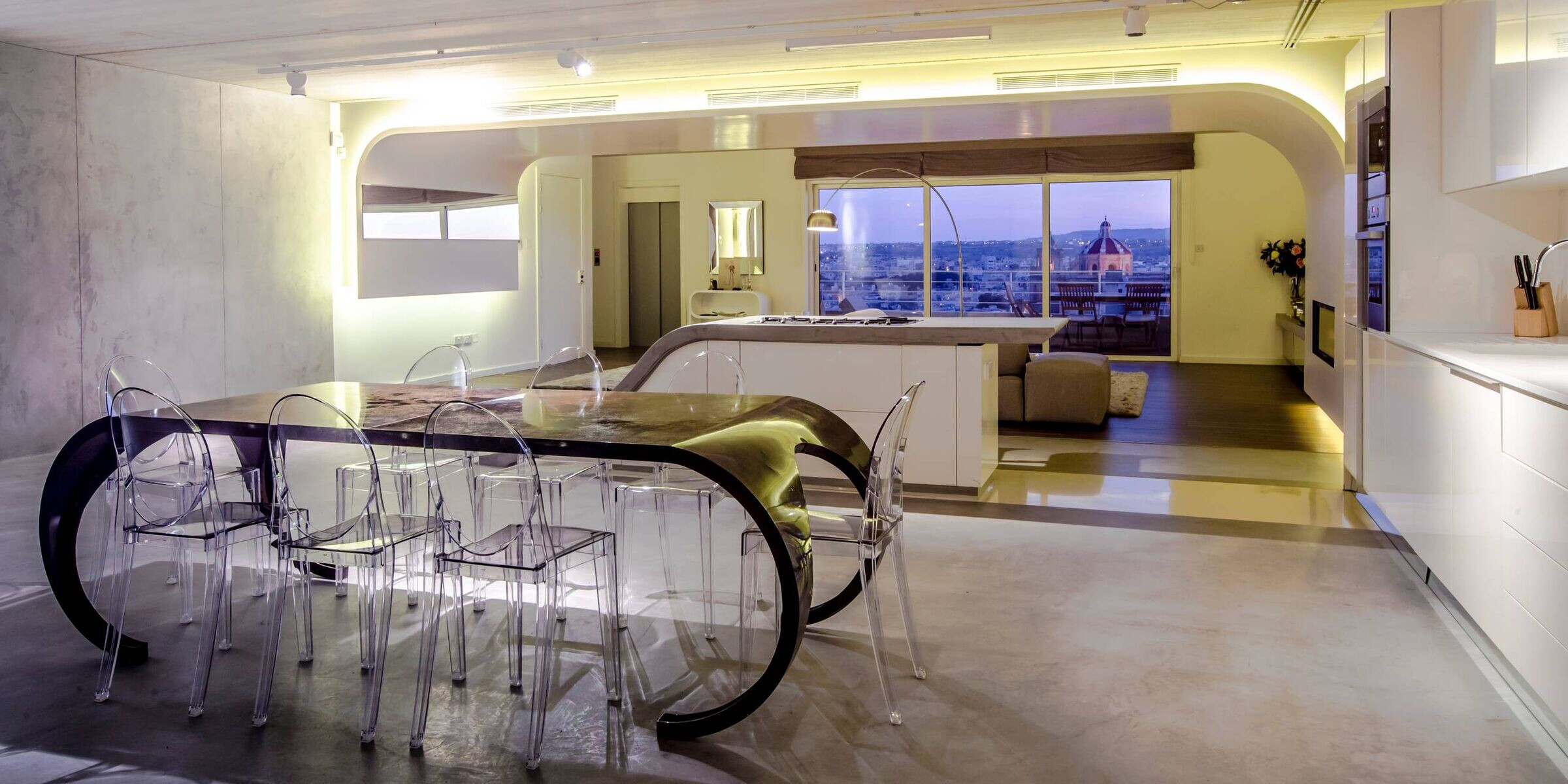 Material Used:
1. Flooring-micro- concrete
2. Interior furniture- Awkward Table, Jonathan Mizzi @Mizzi Studio