This is an interior plan for a bakery located in the tenant section on the first floor of an apartment complex near the station in Wako City, Saitama Prefecture.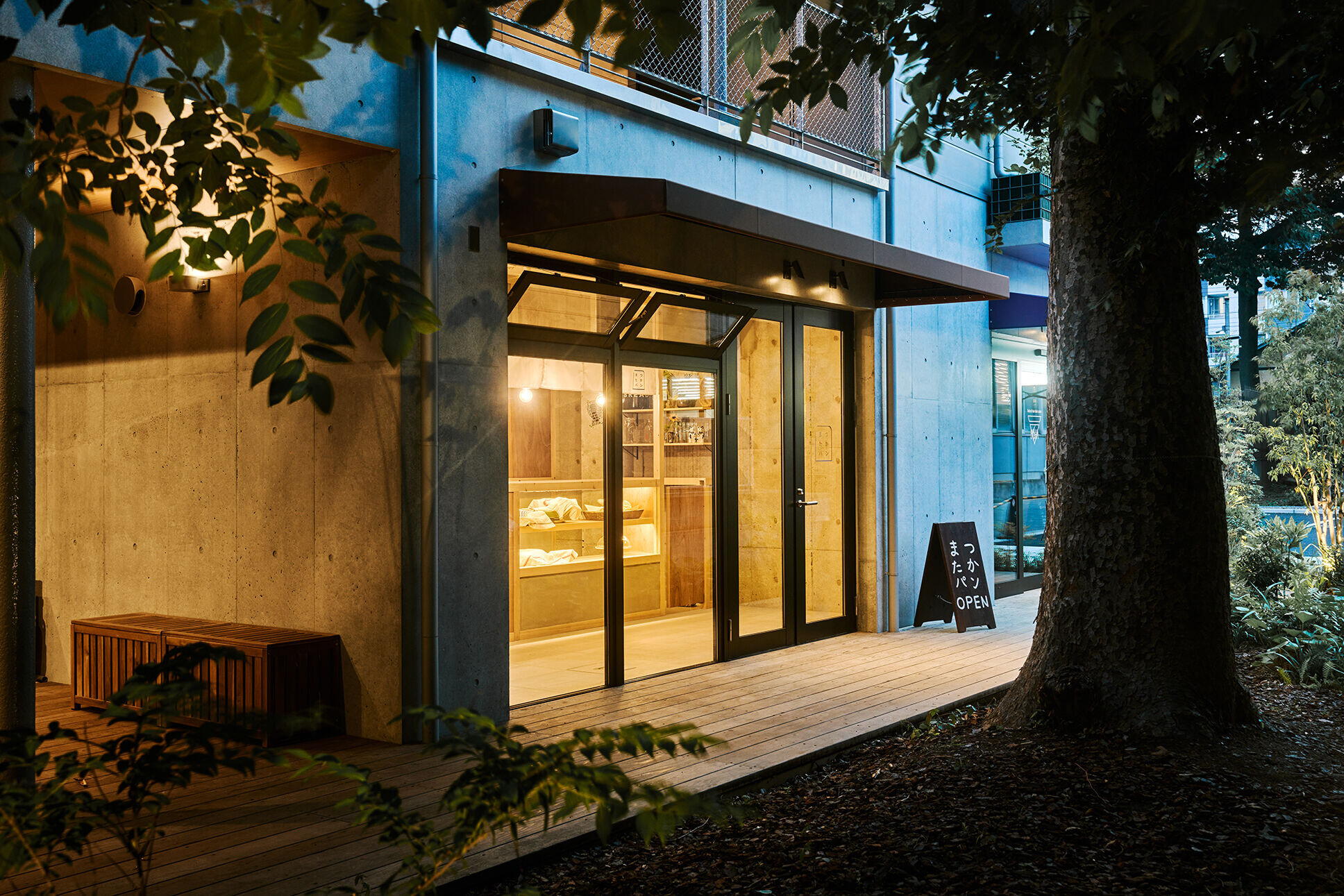 The existing building has a distinctive structural form, with the first floor made of concrete and the second and third floors made of maisonette-style wood.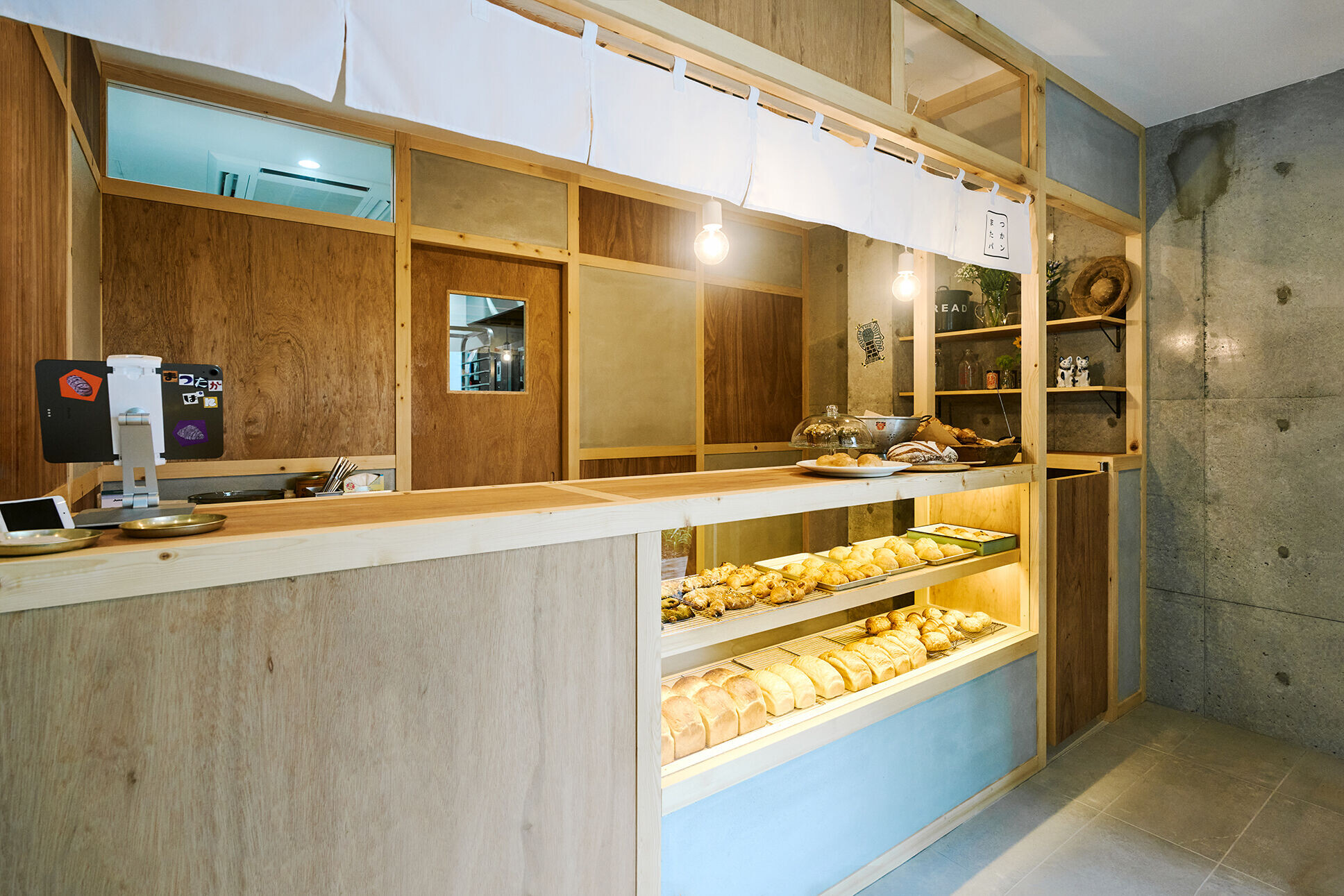 Additionally, the street facing the store is a lush green ``alley'' that anyone can freely walk through, creating an attractive environment for the local area.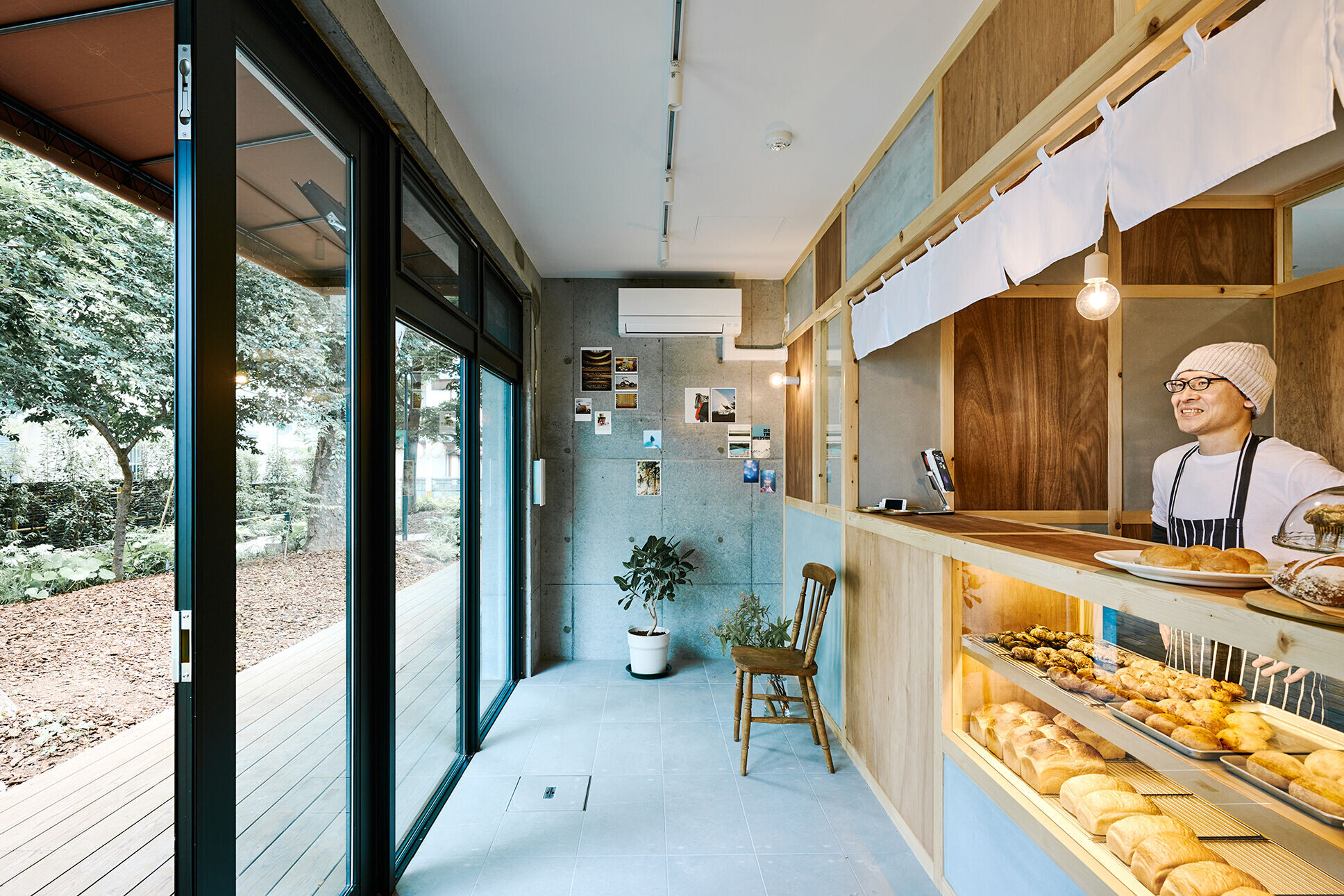 We wanted to create a place of commerce that would make daily traffic along this ``alley'' more pleasant.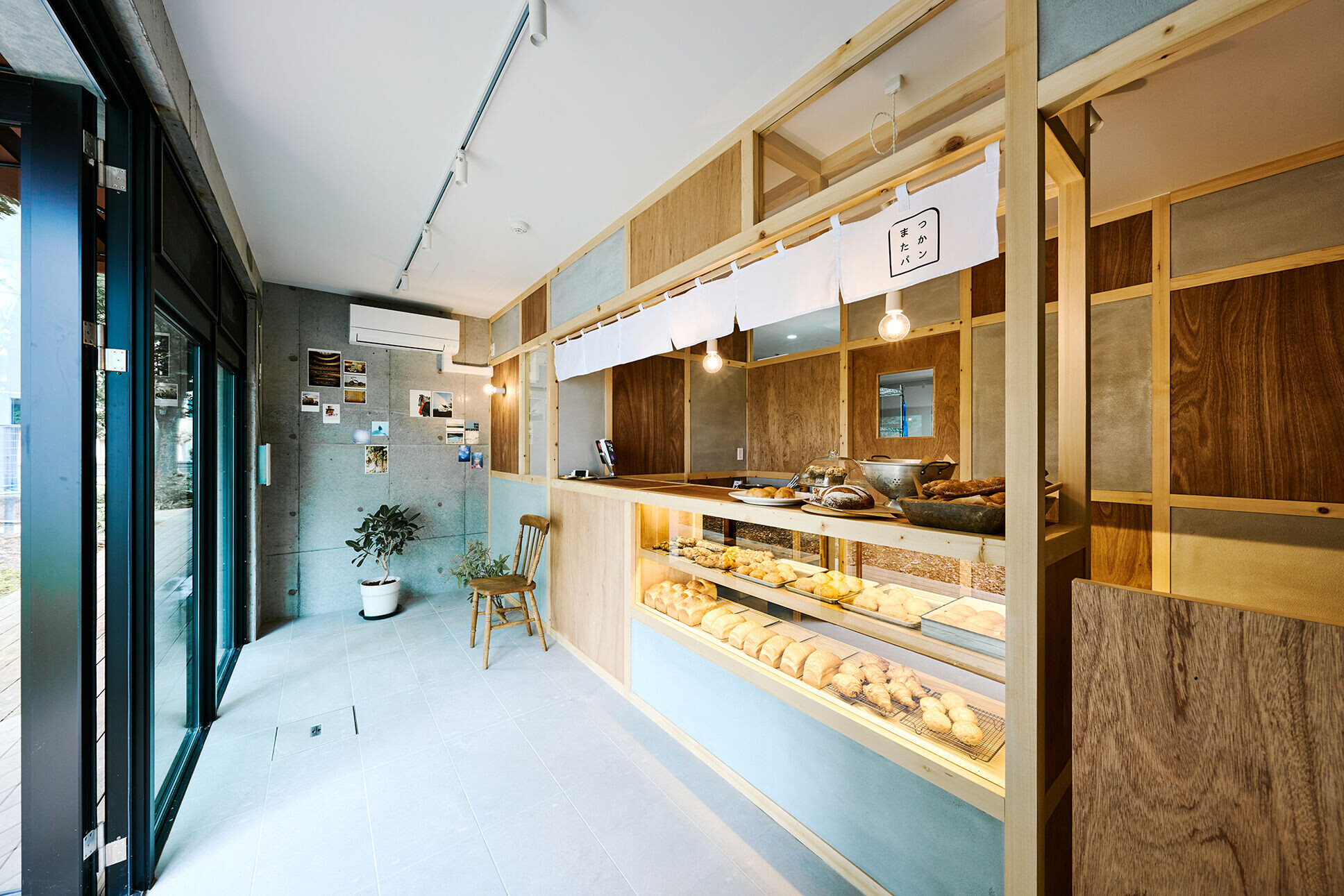 The store's sales floor space takes advantage of the fact that the front of the tenant is glass, creating another "facade" inside the store. The rafters were assembled using auxiliary lines drawn from the existing sash frame, and the distinctive structure was used as a material to replace the interior finish.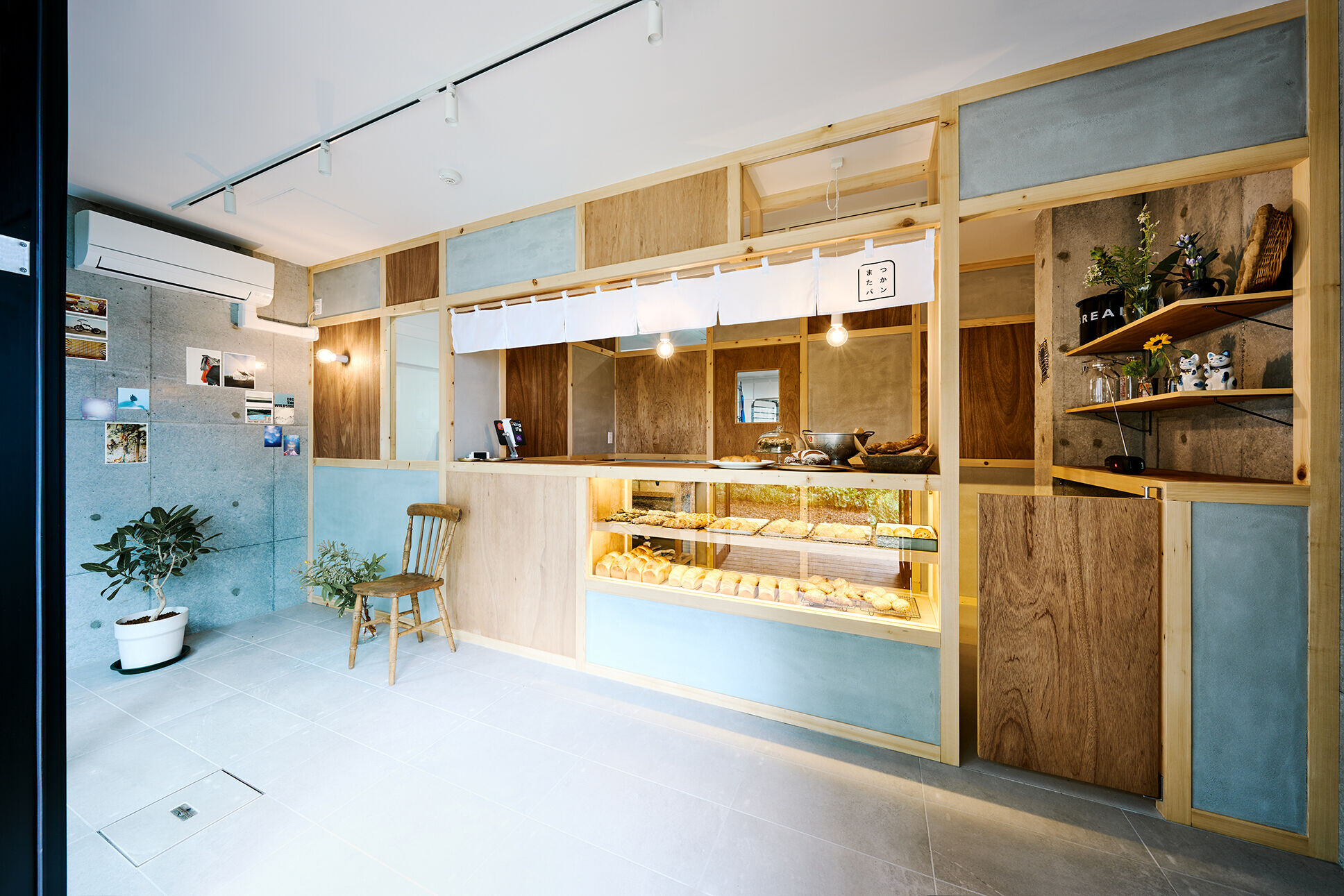 The newly created ``facade'' has a food stall-like appearance on a furniture-like scale, creating a familiar atmosphere as a ``town bakery'' that anyone can feel familiar with.