More than 55,000 meters of rope length makes up MEEN Restaurant's dramatic ceiling. MEEN Restaurant is surrounded by the natural landscape and traditional fishing village. Inspiration taken directly from the context.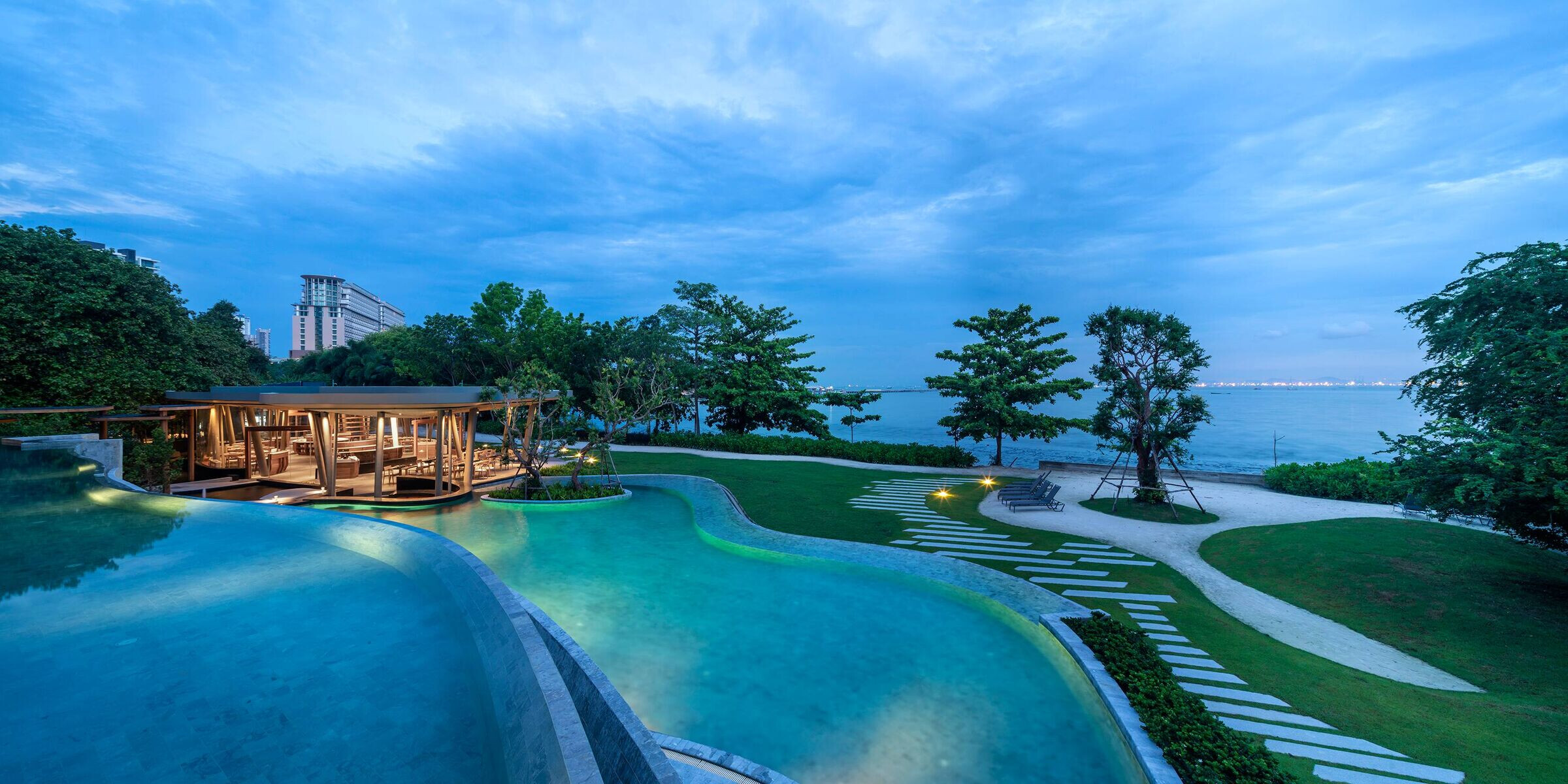 A U N Design Studio use "rope", a material that is necessary for a fisherman to decorate the ceiling of the MEEN restaurant using a simple technique i.e. tie a knot to receive the 3D effect as an installation art, the rope represents a fishermen life. This has made the cheap ordinary material more valuable and beautiful and reflects the context of the location of the MEEN restaurant.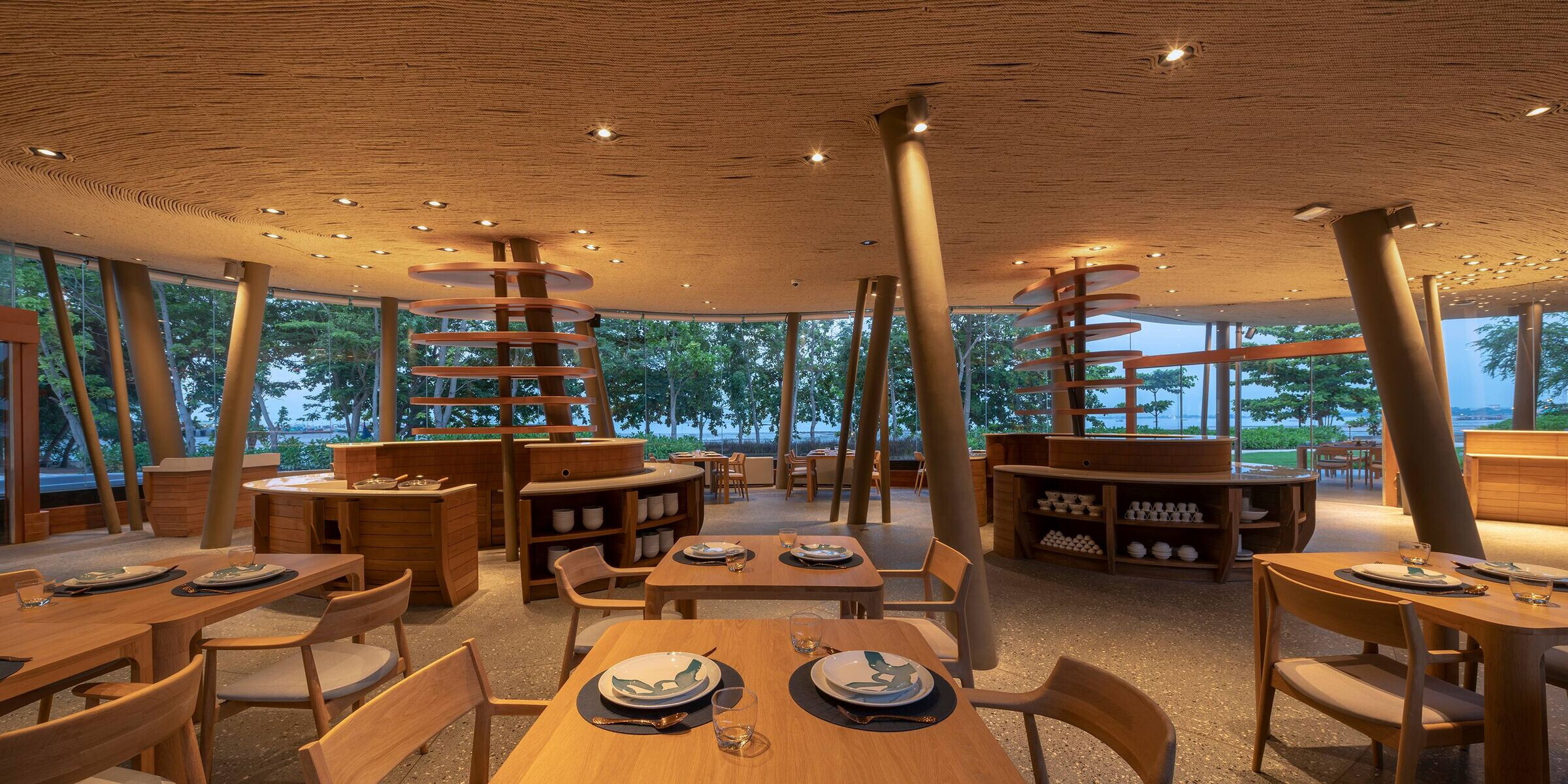 A U N would like to set the example for the design product that it is not necessary to always use expensive material. However, with creative thinking, everyday use objects can be used in the design product. Moreover, the restaurants in Pattaya are highly competitive businesses, one of the considerations for the design is the cost, to choose a simple and cheap material has helped the project owner to manage the cost of the project efficiently.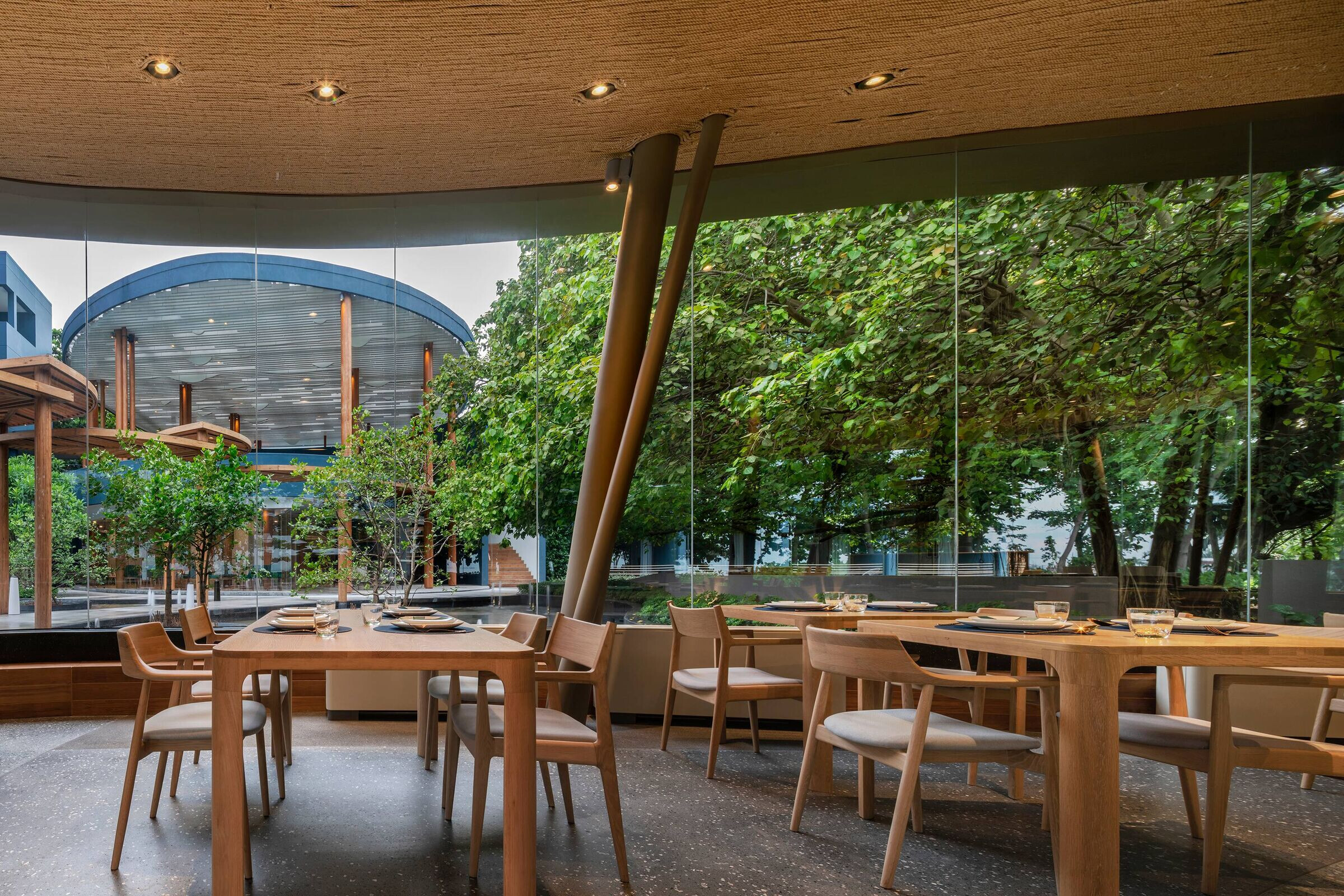 With a full of natural resources, counters are set in the middle to free up the perimeter area for seating plan to expose 360° view. Each seat and table has different views ranging from the beach scene on one side to the calming Bodhi tree atmosphere, and the dynamic pool area on the other.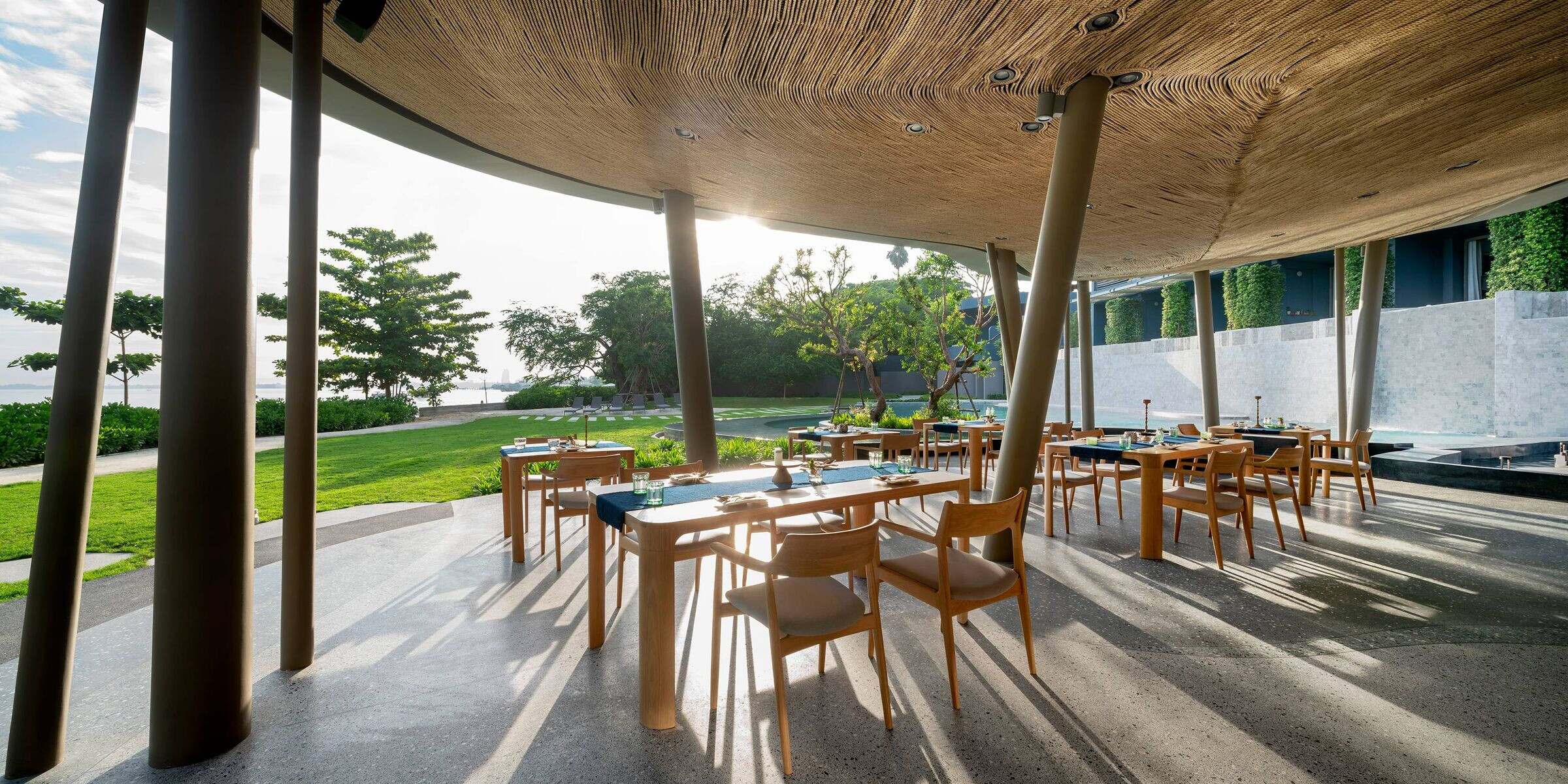 MEEN Restaurant may not be the most elegant restaurant. But it is a restaurant where everyone can feel the simplicity. MEEN reveals the hidden gem for clienteles to relax with nature, surprisingly still remaining in the land of the busy life beachfront of Pattaya.
Team:
Creative Concept: A U N Design Studio
Architects: A U N Design Studio, Khetkhun Yodpring & Preeyanuch Ruangsung, Sasiprapa Roschan, Pimprapa Pirunsan
Interior Design: A U N Design Studio, Khetkhun Yodpring & Preeyanuch Ruangsung
Lighting Design: Associate Professor Phanchalath Suriyithin, Veerapong Eawpanich
Structure Engineer: Sitichoke Sirivivat
Mechanical Engineer: Ronnachai Sirithanarattanakul
Electrical Engineer: Ekkasit Ruksakulkiatti
Photo credits: Wison Tungthunya & W Workspace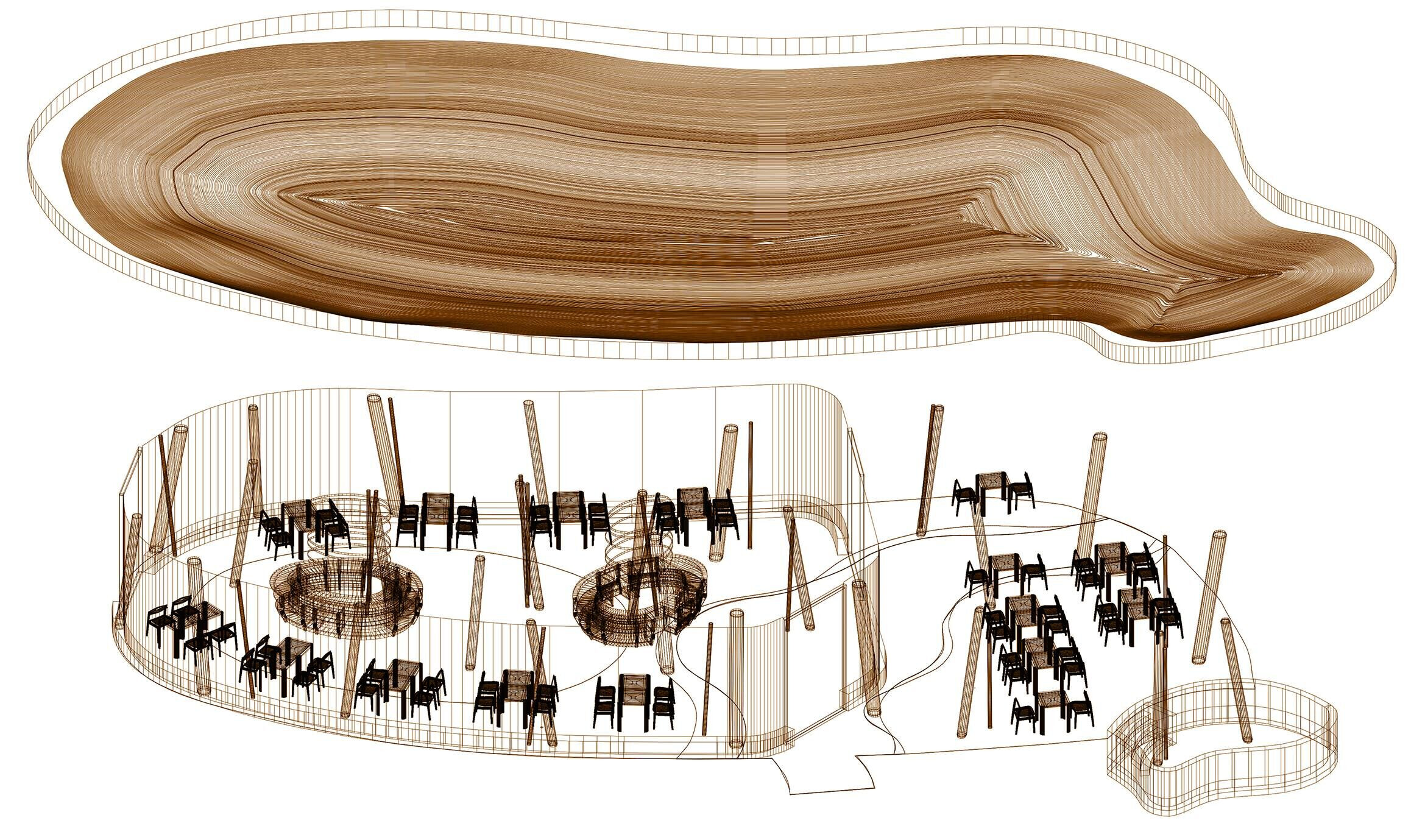 Materials Used:
Flooring: Terrazo, Thamrongchai
Doors: BTS 80, Dorma
Windows: PMK DIAMOND GLASS
Roofing: Concrete
Interior lighting: Downlight, Unilamp
Interior furniture: HOOG Furniture