With the desire to expand their rehabilitation and skilled nursing services, Mercy Medical Center asked OPN to fully renovate the existing inpatient unit to more than double the number of patients they can serve, from 8 to 22.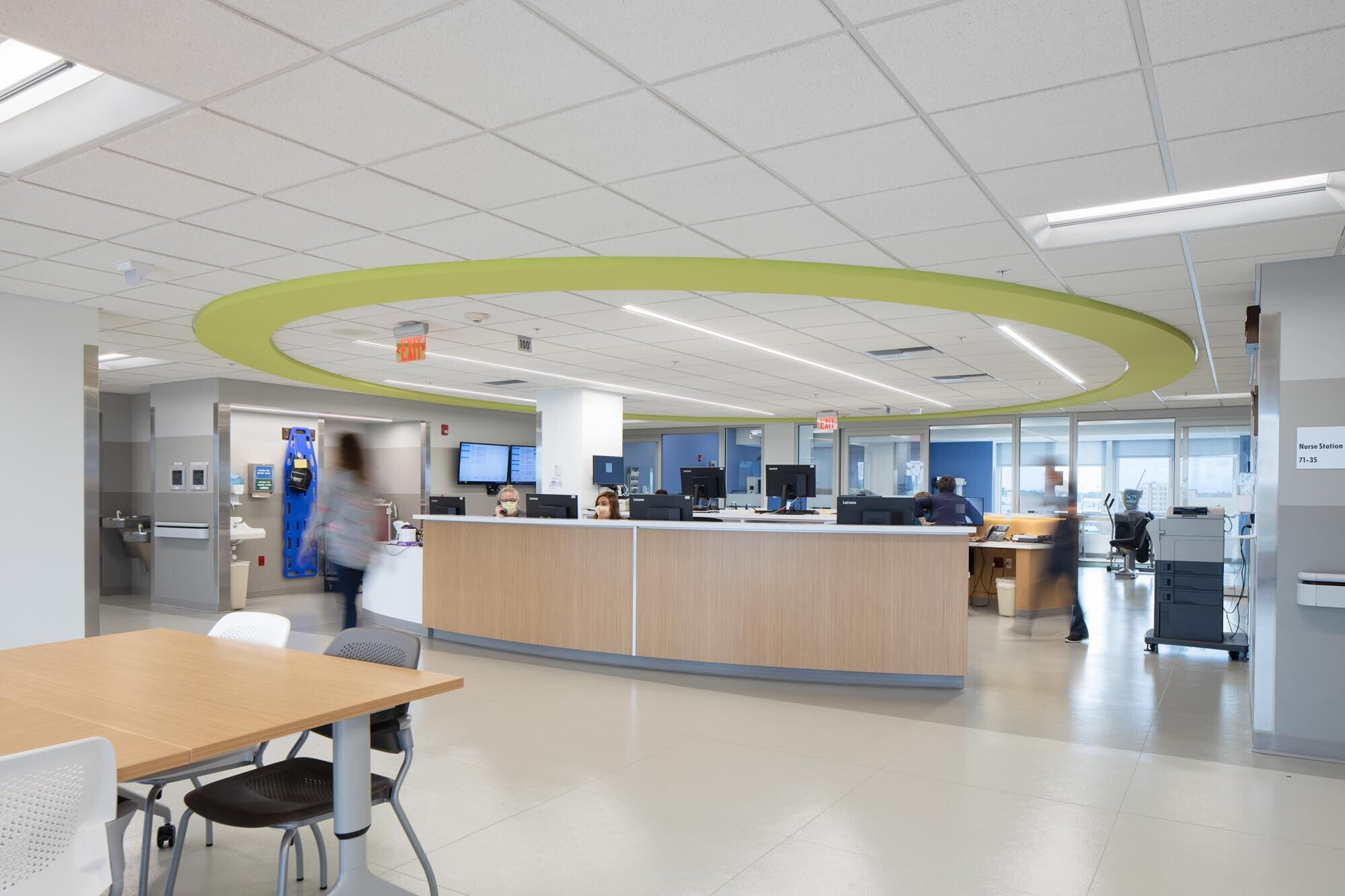 OPN has planned and designed an inviting, functional, safe, and modern space with amenities to make each patient's stay as comfortable as possible. Patient rooms include with natural accents and spacious and functional restrooms. The rooms have been carefully designed using multiple mock-ups and continuously refined to arrive at the best solution for comfort and promotion of quality care.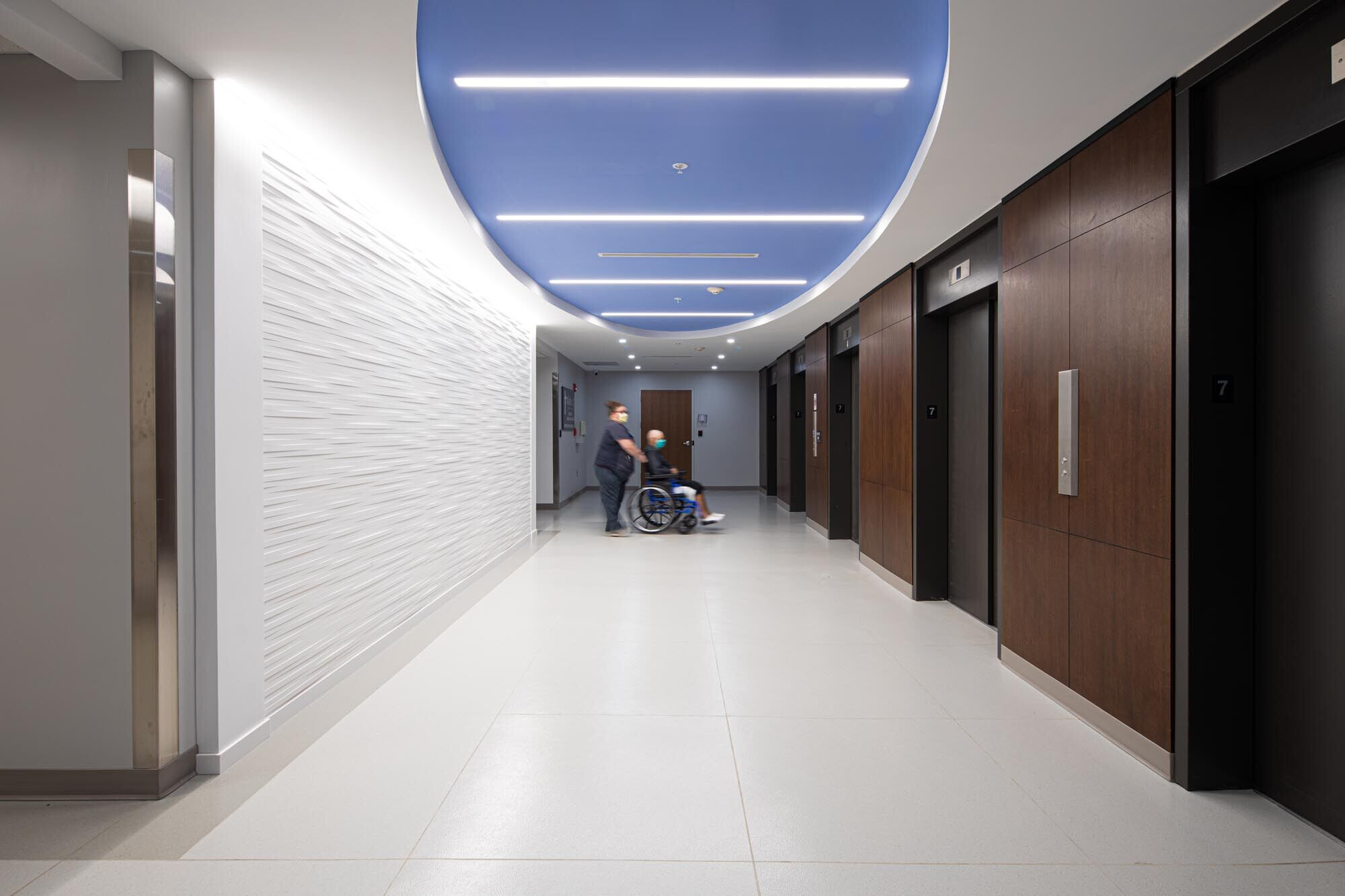 In addition to compliant and pleasing patient rooms, the dining and gym facilities were upgraded to allow for the entire floor to flow together to encourage proper rehabilitation and a sense of community among patients and staff.
By reorganizing the floor, the design team was also able to improve staff efficiency by centralizing the nursing station.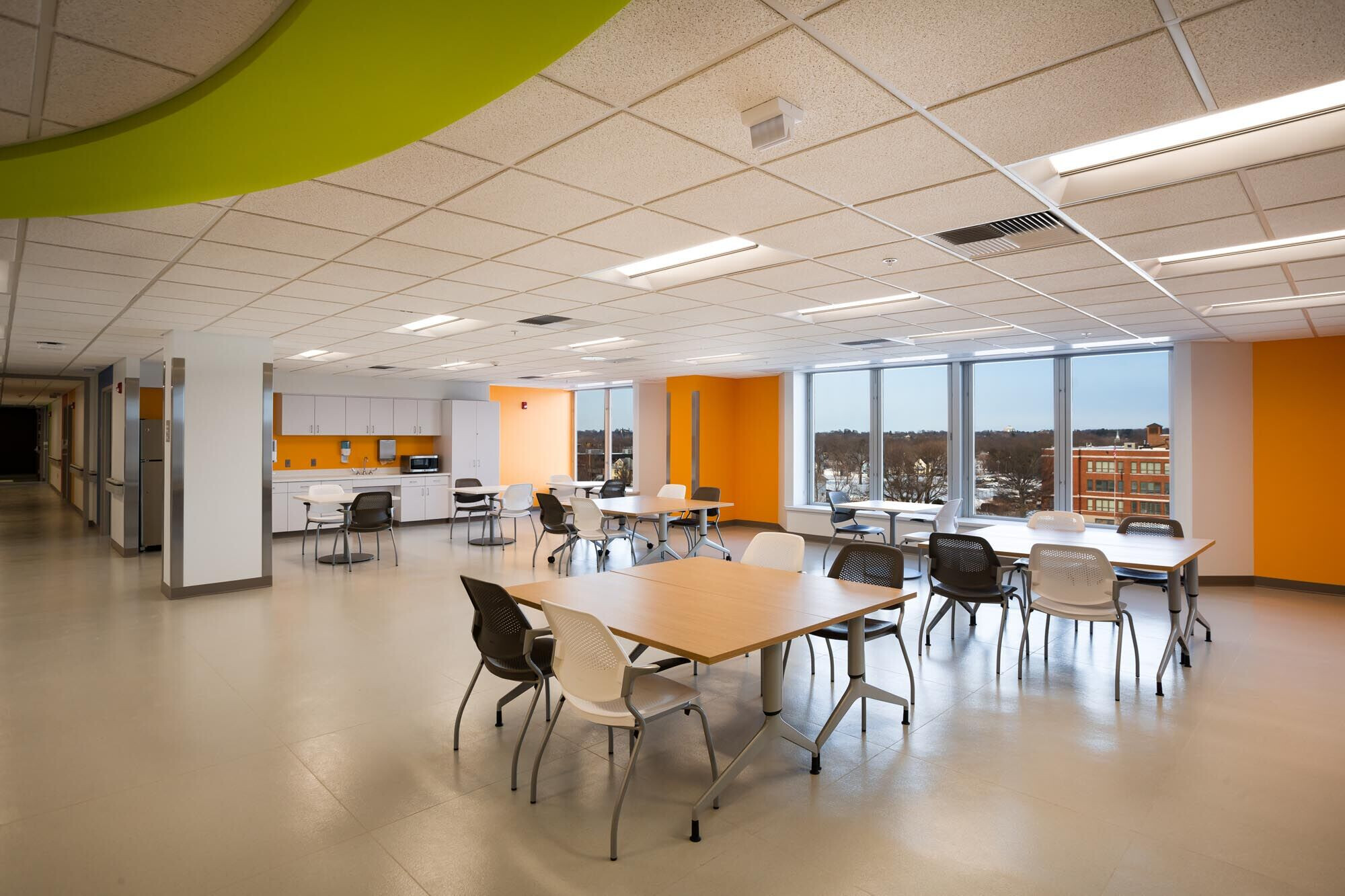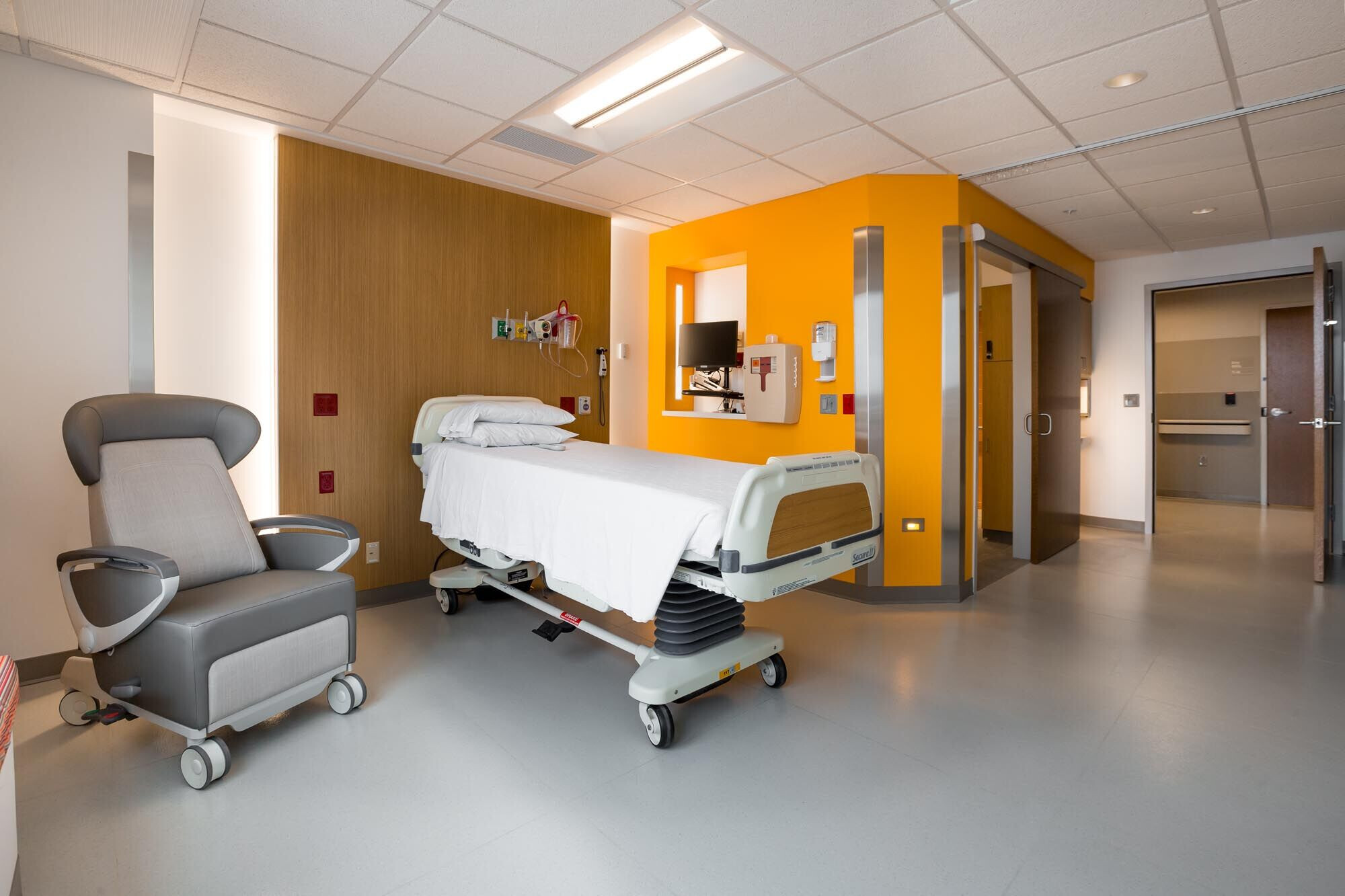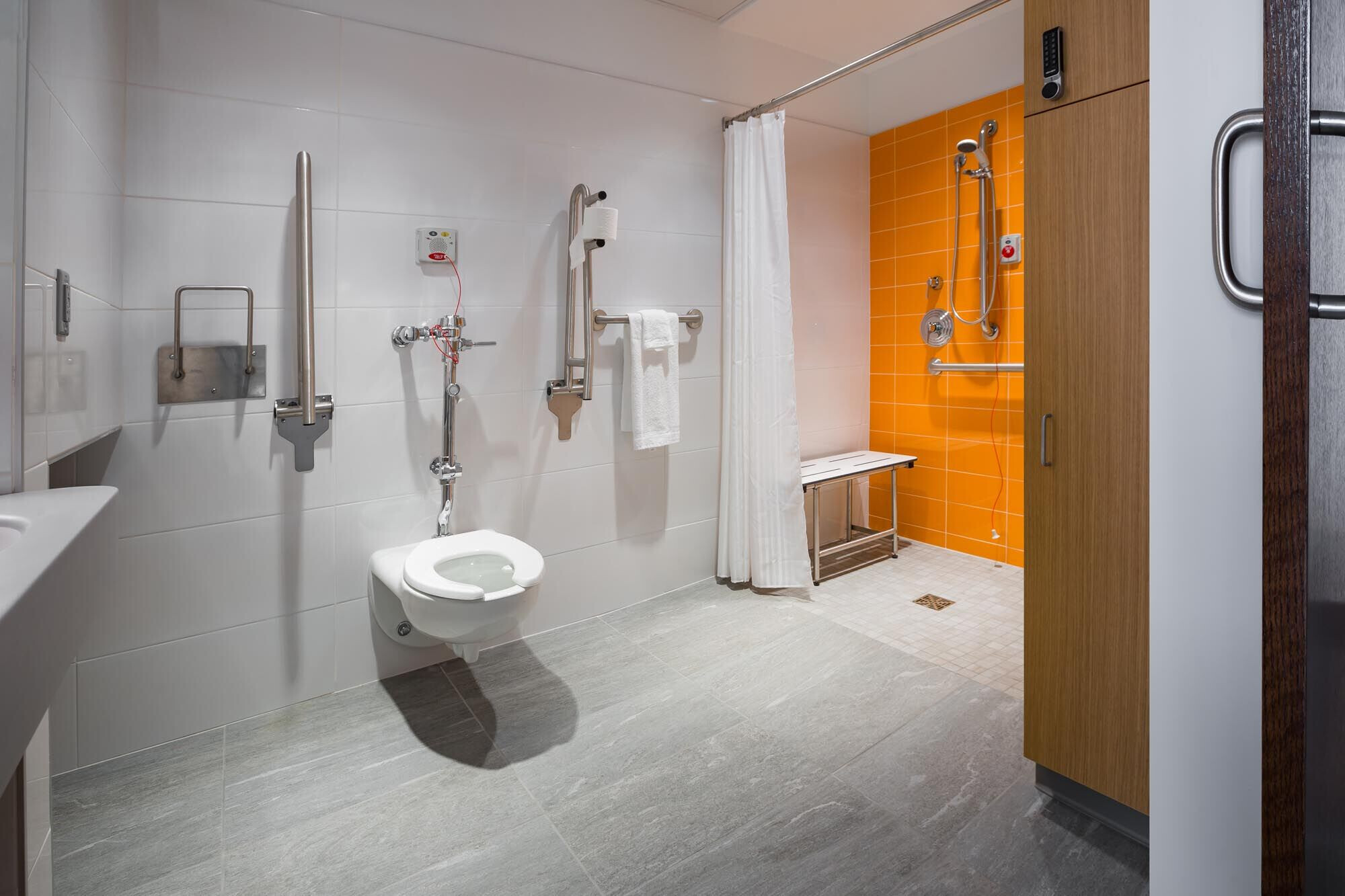 Material Used :
Flooring:
Occupational Therapy Flooring
Manufacturer: Nora
Style: Satura
Color: Orion
Application: Field
Office Flooring
Carpet
Manufacturer: Mannington
Style: A La Mode
Color: London (13299)
Installation Method: Vertical Ashlar
Floor Base
Resilient Base
Manufacturer: Roppe
Style: 4" Cove
Color: 174 Smoke
Application: Wall, Casework Base
Doors: Locally made, no specific manufacturer
Interior lighting: Cree and Focal Point
Interior furniture:
Main furniture – Allsteel
Patient recliners - Nemschoff