As we know, cork is mainly used to close bottles of wine or whisky. Due to its elasticity and water resistance, it can effectively seal the bottle and prevent oxidation or spoilage. Further, the act of popping a cork provides a refreshing experience with its thrilling sound. In this project, corks can be found on furniture and doorknobs. We focused on the cork and adopted it as the identity of the space, allowing guests to have a firsthand experience of whisky beyond just tasting it.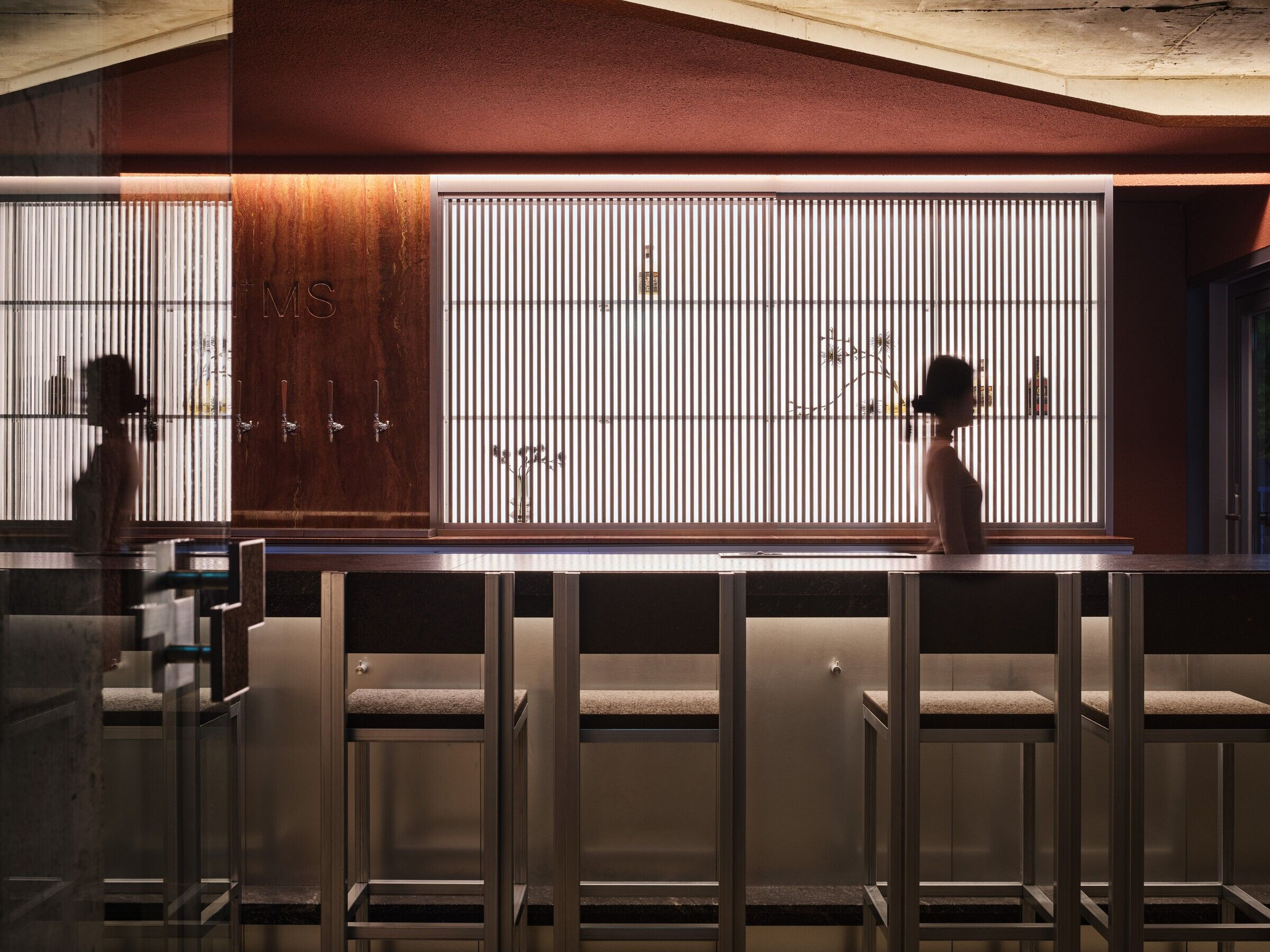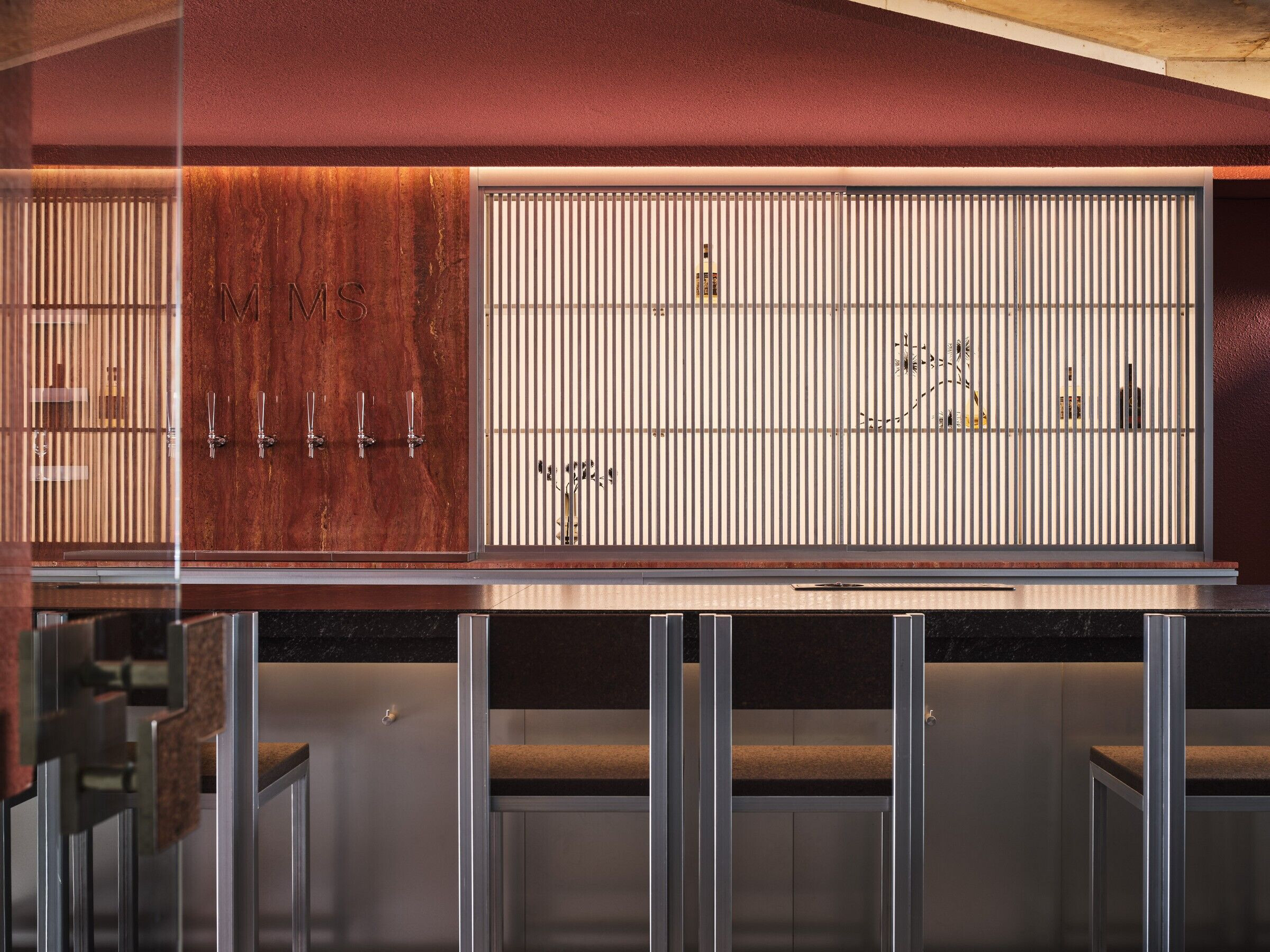 The cork used at MMS is different from what we used to know – it is dark brown. As cork is fire-resistant, it does not burn but only darkens. By utilizing its property, we customized chairs using corks to fit the atmosphere of the space. However, there were some challenges such as the persistence of cork powder and the lack of rigidity to withstand a man's weight. To achieve usability, the edges of high-density 30T seat boards are trimmed. After testing various kinds of coatings, we selected the best one that could express a corky texture without generating cork powder. In addition to taste, the color of whisky is also an enjoyable aspect.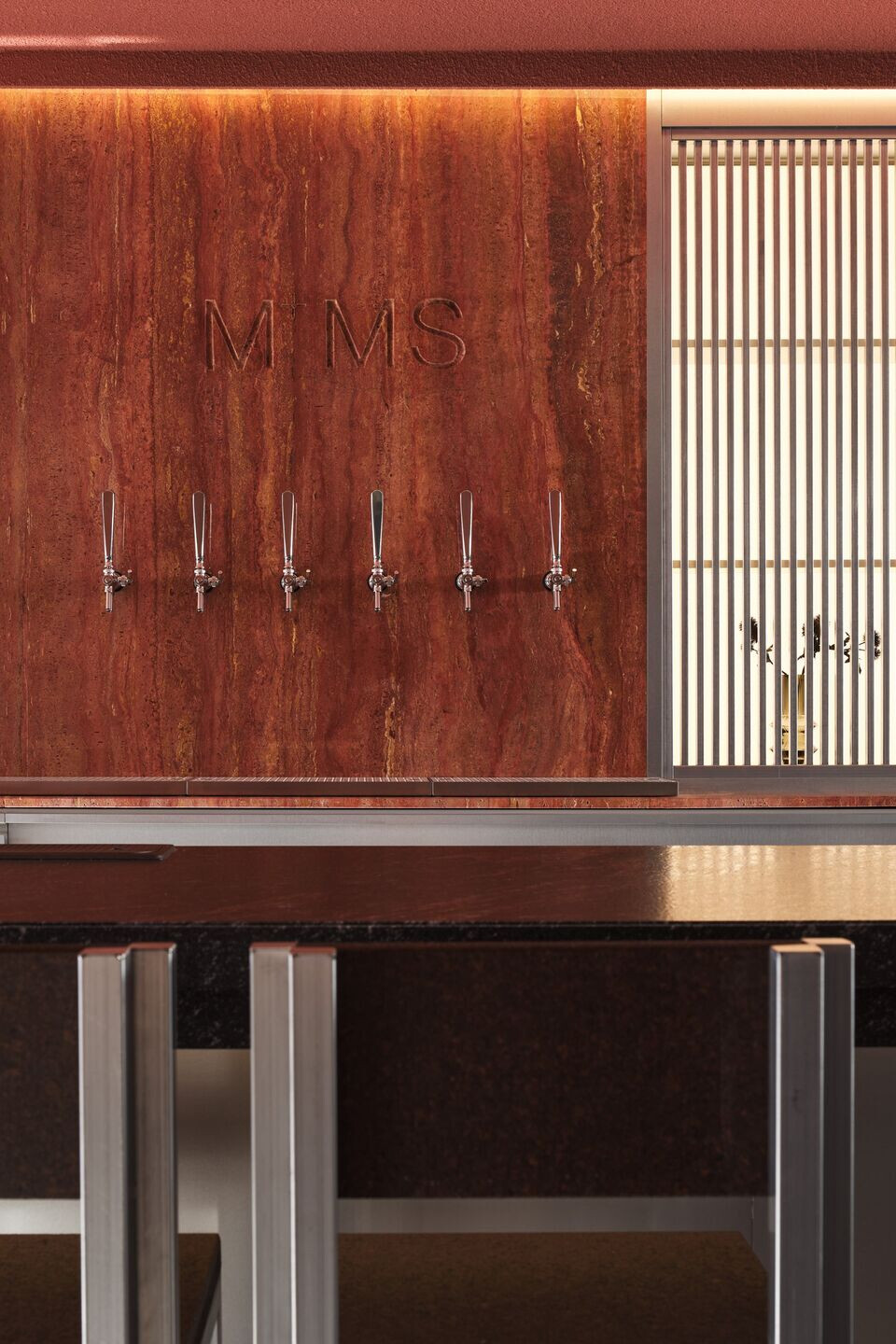 It varies based on the aging period and the type of oak barrel used. Inspired by the rich colors of whisky, MMS is finished with Red Travertine marble in a reddish-brown tone and manner. In this deeply-colored space, wood slats and Barrisol lighting behind the bar create a delicate balance, just as ice completes a glass of whisky. All the meaningful components mingle together, contributing to the completion of the space's identity. The process of connecting the senses through visual and tactical experiences of whisky while enjoying its aroma and flavor with the nose and tongueimplies that MMS is specifically designed to allow guests to feel whisky through all their senses.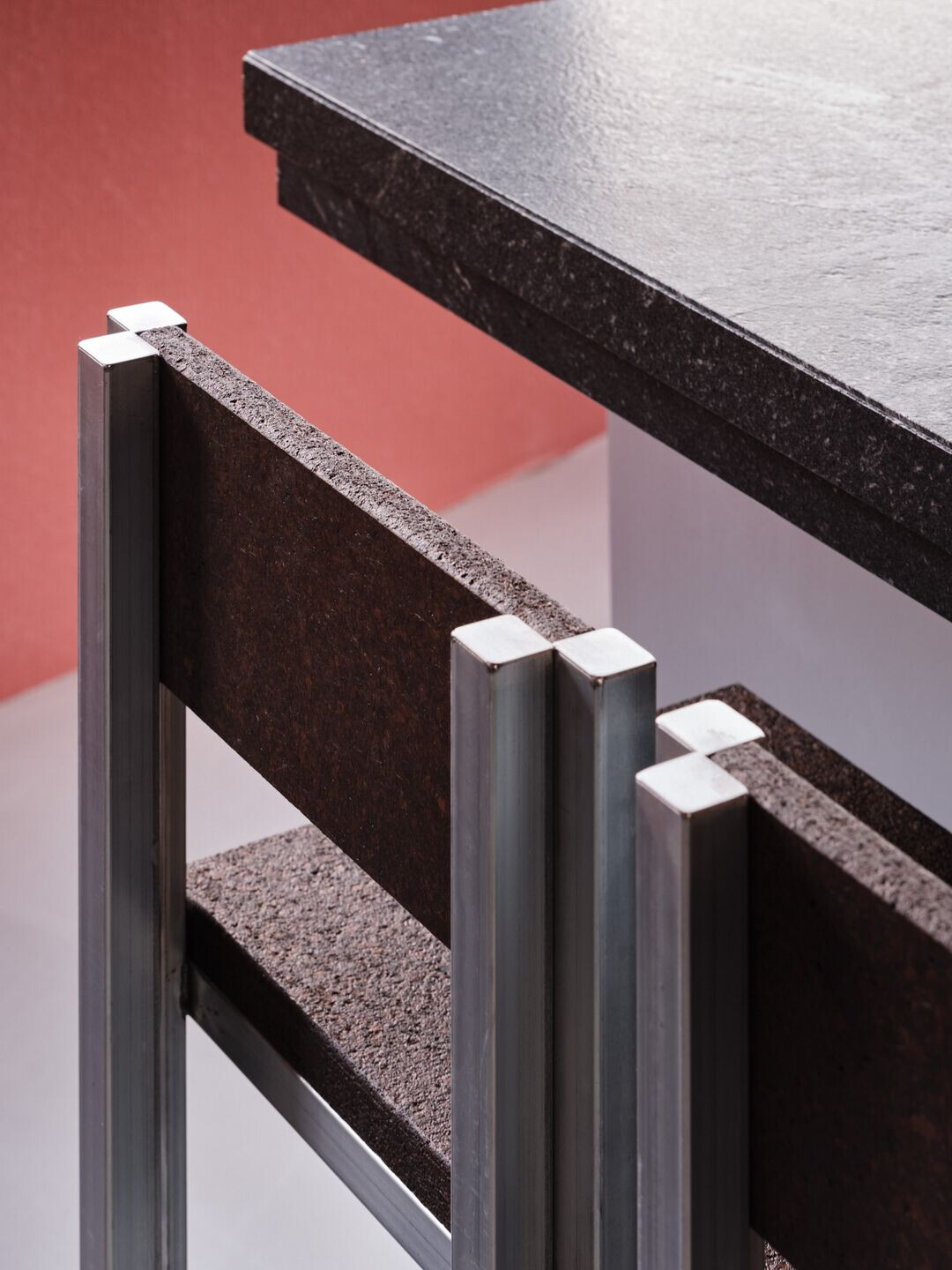 Team:
Architect: Studio Gimgeosil
Photography: Kim Donggyu