Small rooftop pavilion with bar and outdoor terrace.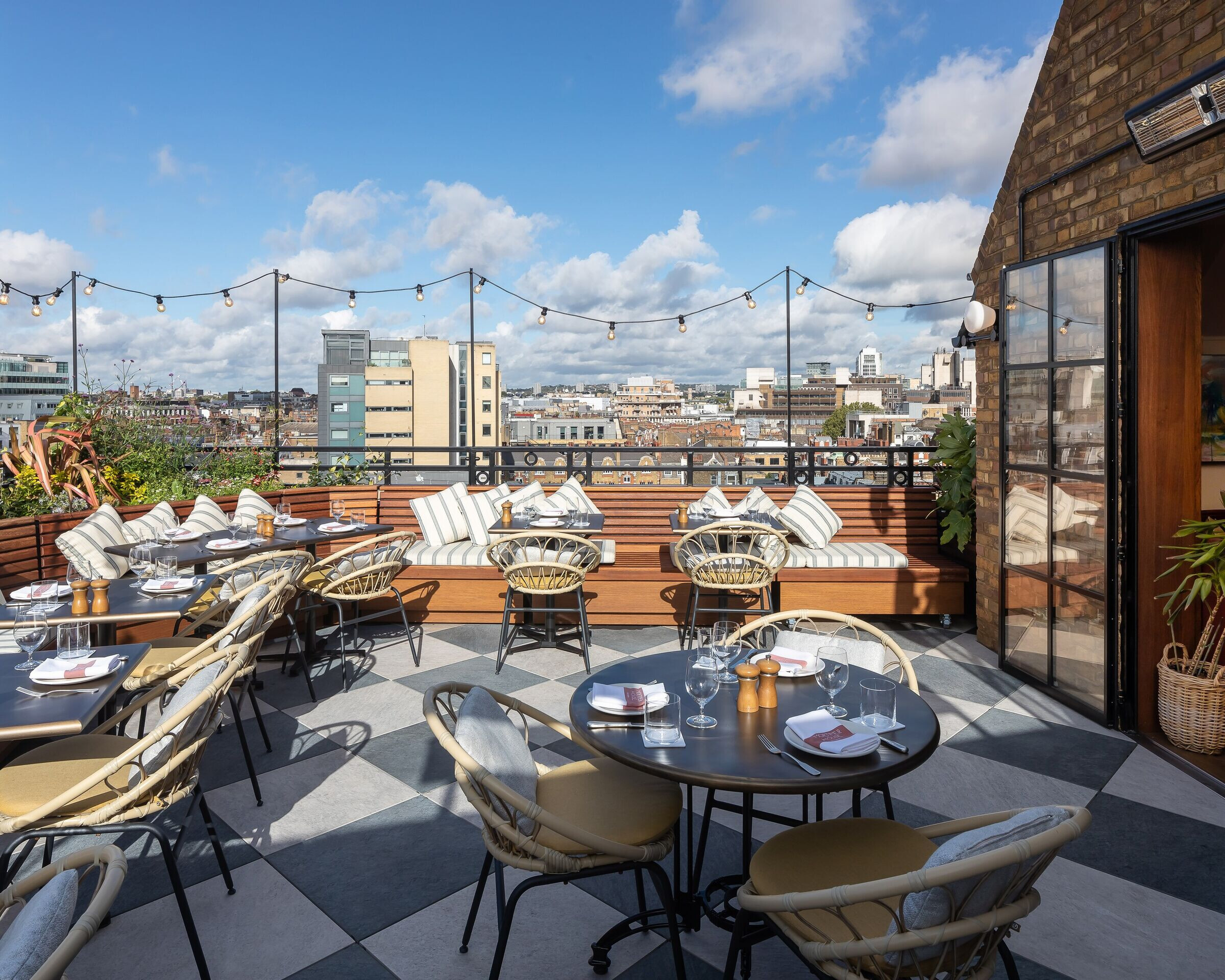 The solution was to re-use and extend the existing structure on the roof. The lift overrun was demolished to clear floor space internally and a new glazed facade projecting 1.5 metres from the original building line extended the internal floorspace.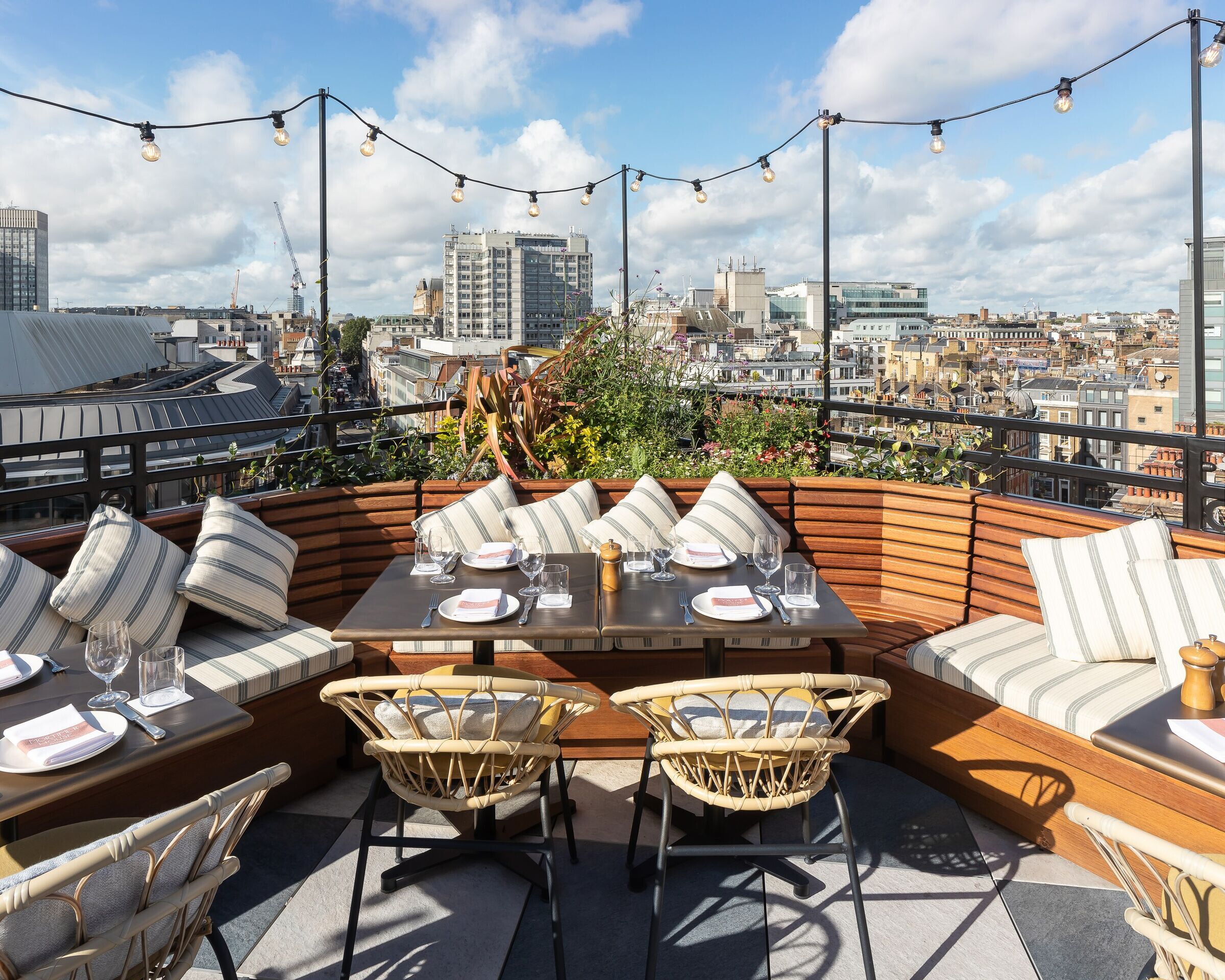 What was the brief?
MATA Architects were asked to maximise the potential for a small rooftop structure housing a redundant lift overrun and some outdoor space immediately adjacent to it. The goal was to create a rooftop bar and outdoor seating area for Mortimer House with views across Fitzrovia.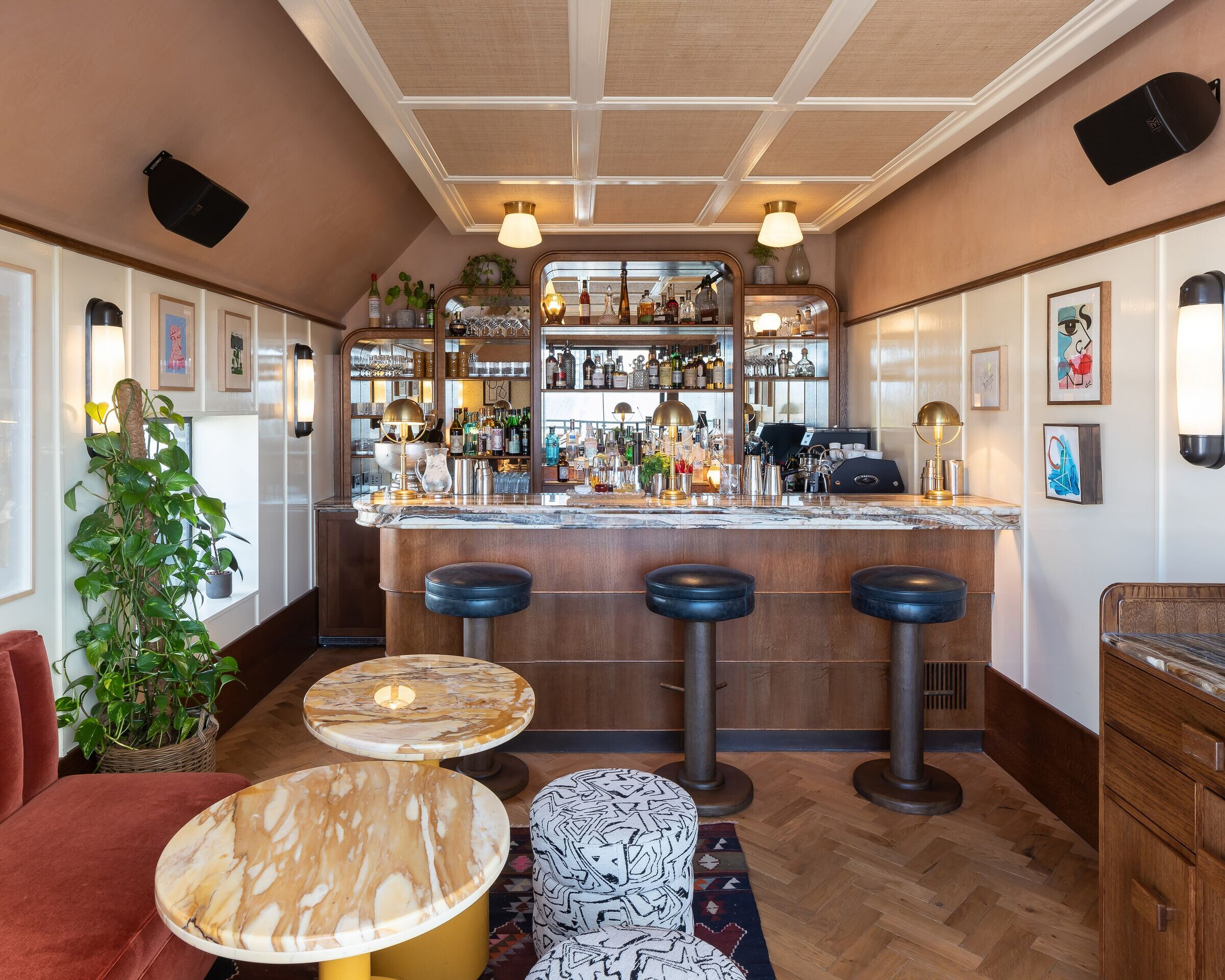 What were the key challenges?
The existing structure on the roof was very small and dominated internally by a concrete lift overrun.