This mountain cabin sits on a ridge overlooking the pristine Nantahala Lake and Great Smoky Mountains.
The architectural concept behind this project was to create a place where nature is in focus and which accommodates the leisure and luxury of vacation living, while flowing perfectly into the surrounding nature.
For that reason the house is not designed as one big volume, but consists of three interconnected structures.
The largest is the south oriented Main House with a view of the lake and distant mountain ridges. The living room is connected to the kitchen and dining with a fireplace lifted above the floor to the height, where it can be enjoyed from all sides. The Master Suite behind a tall pine door, is on the east end and has access to the terrace. The Entry Hall, opens up to a view of the west oriented courtyard and connects with the Guest House.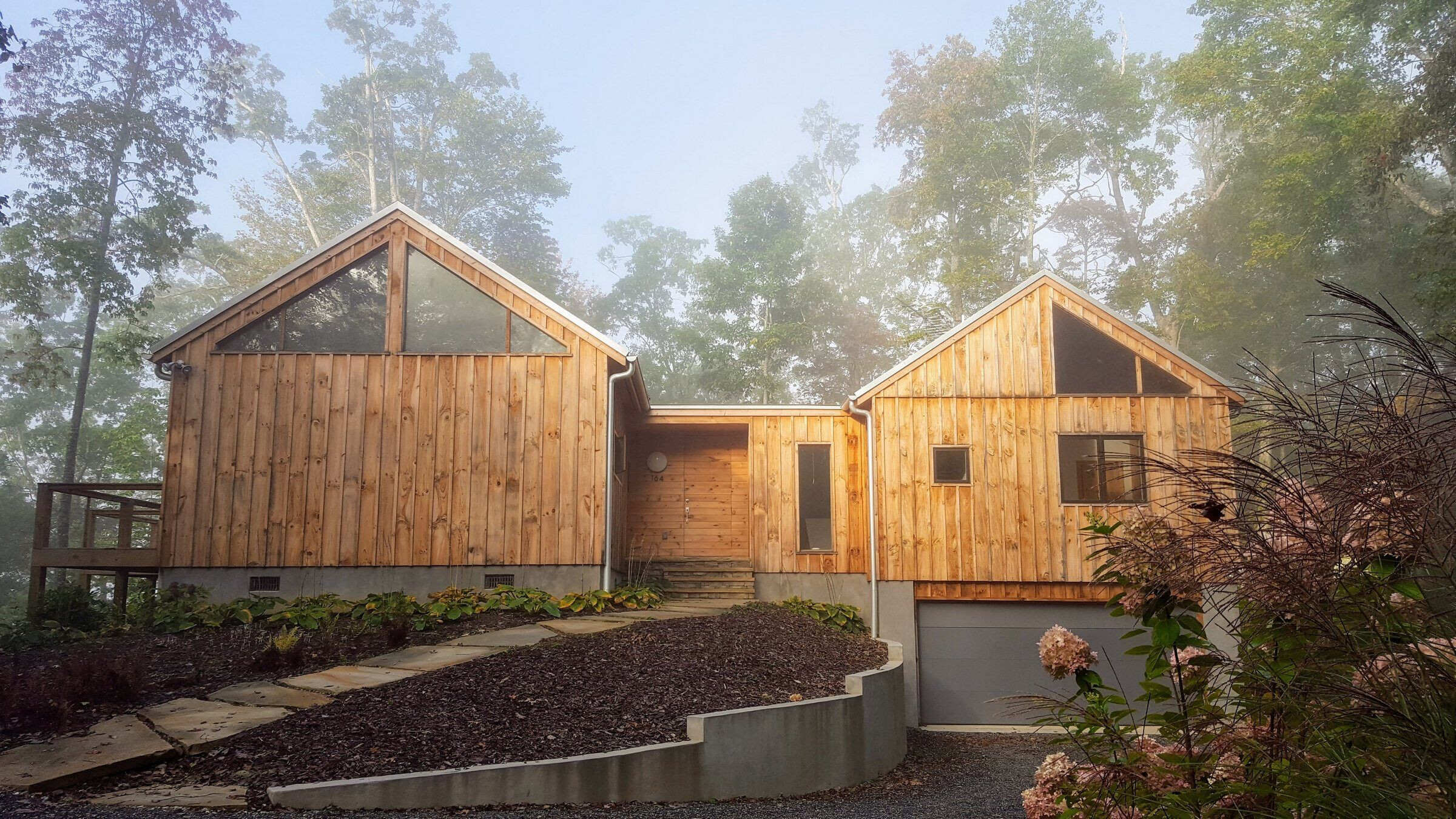 Surrounding terraces connect those structures and create a platform for multiple outdoor leisure spaces sheltered from the weather. The spaces weave in and out, framing panoramic views of mountains and lake to blur the boundaries between inside and outside. The mix of minimalistic detailing juxtaposing raw wood against white walls with tall glass panes and simple furnishings gives this rustic contemporary home its character. Large glass panes provide passive solar heating during winter, but in the summer trees shade the house thereby keeping it cool, and minimizing energy consumption.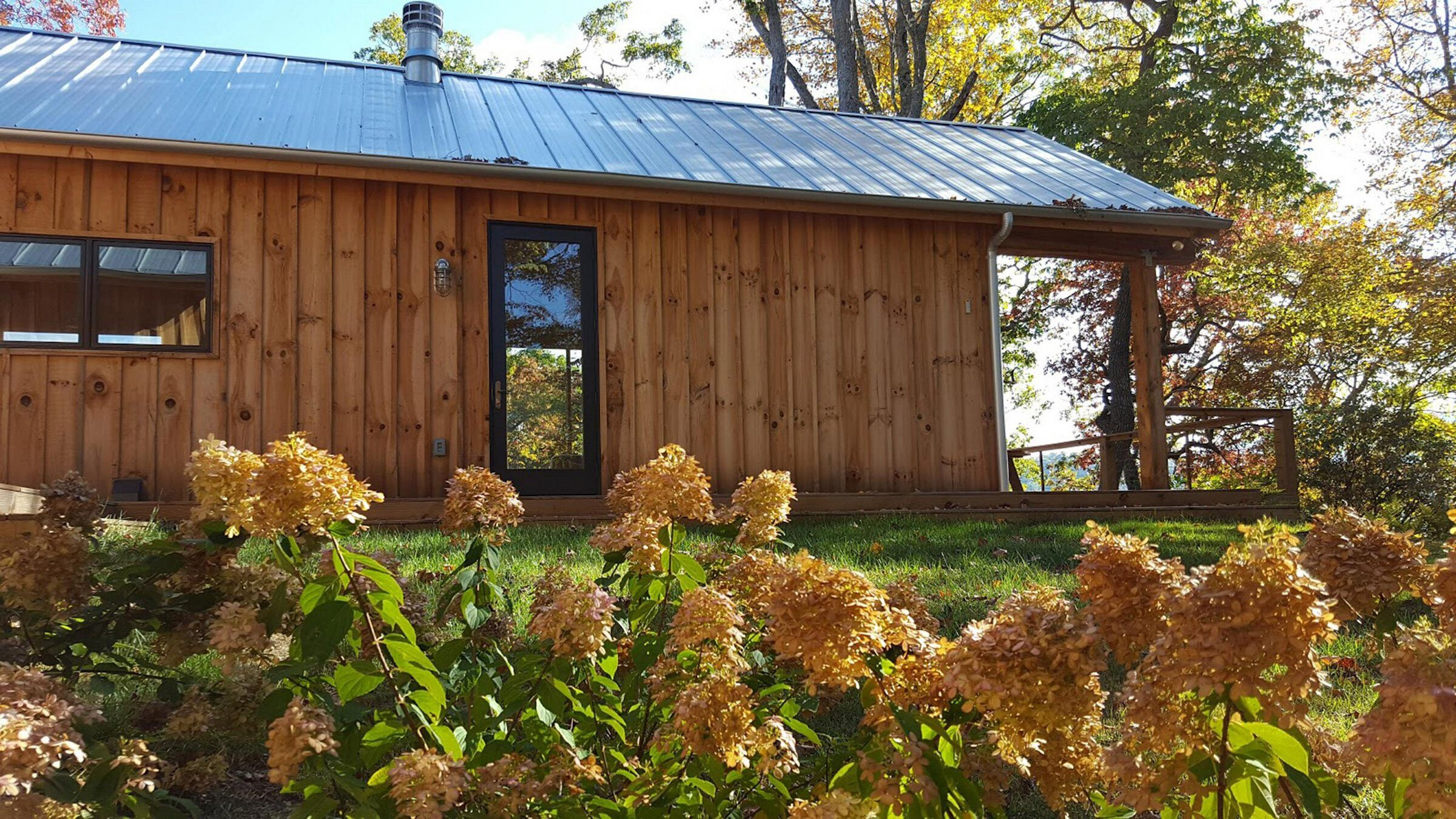 Studies of the area's old traditional mountain cabins inspired the architecture and detailing of the house and merged with the architect Magdalena Bach's roots in Scandinavian minimalist and contemporary design. She also designed the furniture throughout and added a few carefully picked pieces to complement the whole house.
The house is built with easily locally available sustainable materials.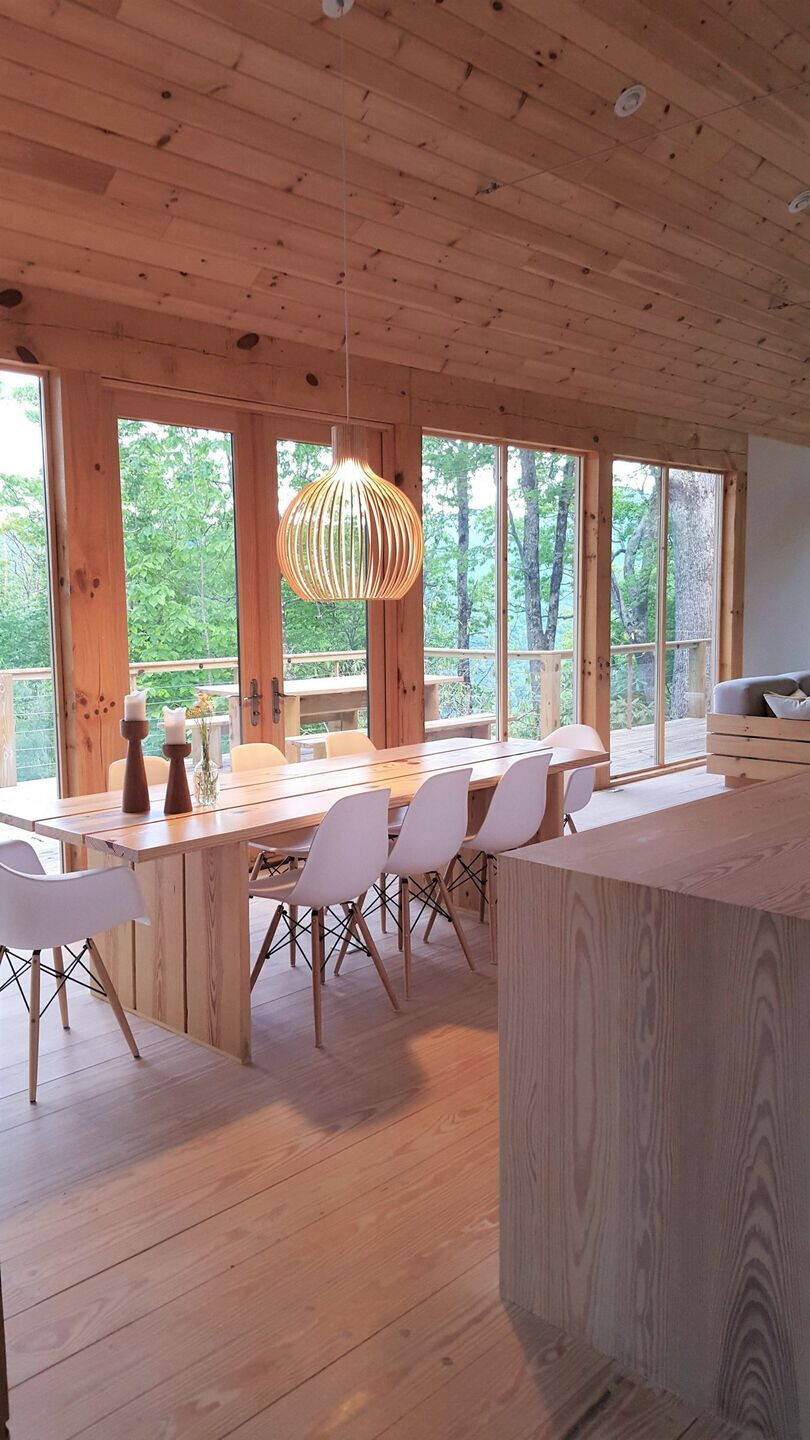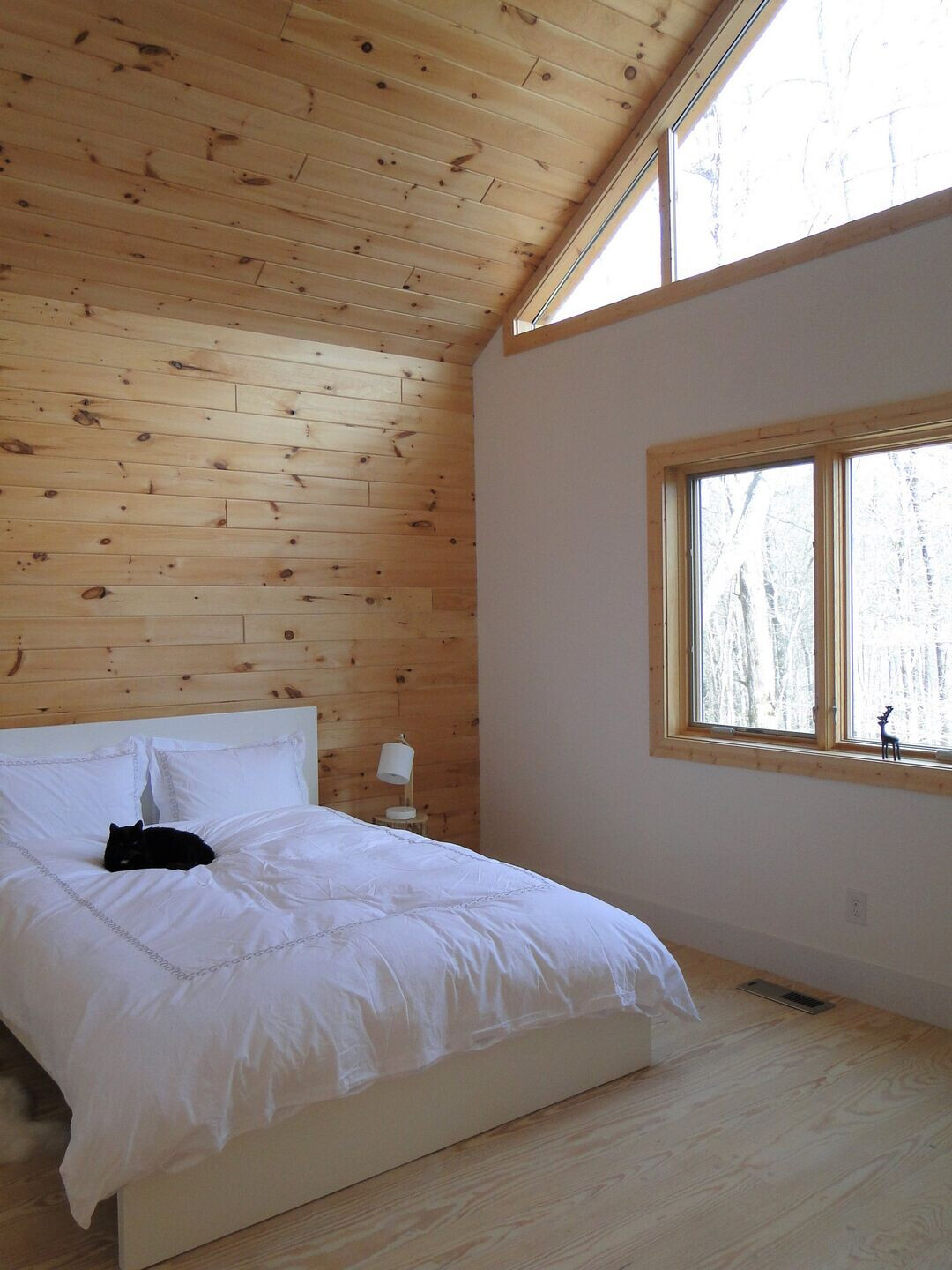 Material Used :
1. Facade cladding: White pine
2. Flooring: 8" plank Heart Pine wood flooring
3. Interior Doors: White pine, custom made by Jay Prince
4. Doors & Windows: Pella Windows, USA
5. Roofing: Standing seam metal roofing
6. Fireplace: Heat&Glo Fireplaces
7. Interior lighting: Cielo LED pendant Light,(Pablo Studio), Arne Jacobsen desk lamps, Octo pendant by Seppo Koho
8. Interior furniture:
Design - Bach Design Studio, built by Jay Prince, Charles Eames dining chairs, Coat hooks by MUUTO
9. Outdoor furniture:
Design – Bach Design Studio, built by Jay Prince, Emmet rocking chairs by Room&Board
10. Cabinetry: IKEA kitchen
11. Appliances: Bosh & Whirlpool