Site
The site is located in a quiet residential area in Dazaifu City Fukuoka, it has a parallelogram shape with a width of 8.5 meters and a depth of 20 meters. It faces a 4m road on the south side.
To the east and west, houses are densely built up, but the north side is vacant.
The client requested a white space with as simple a box as possible.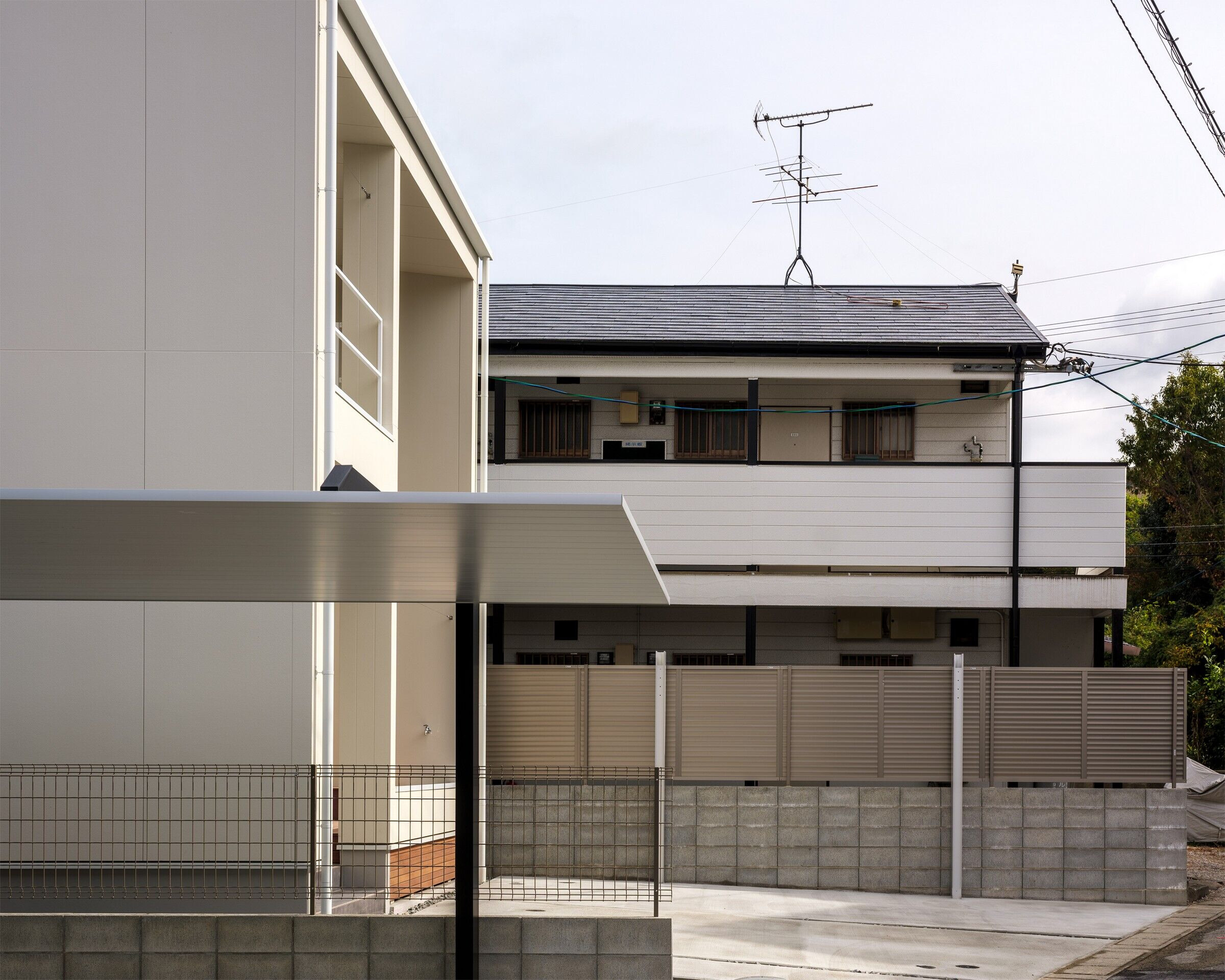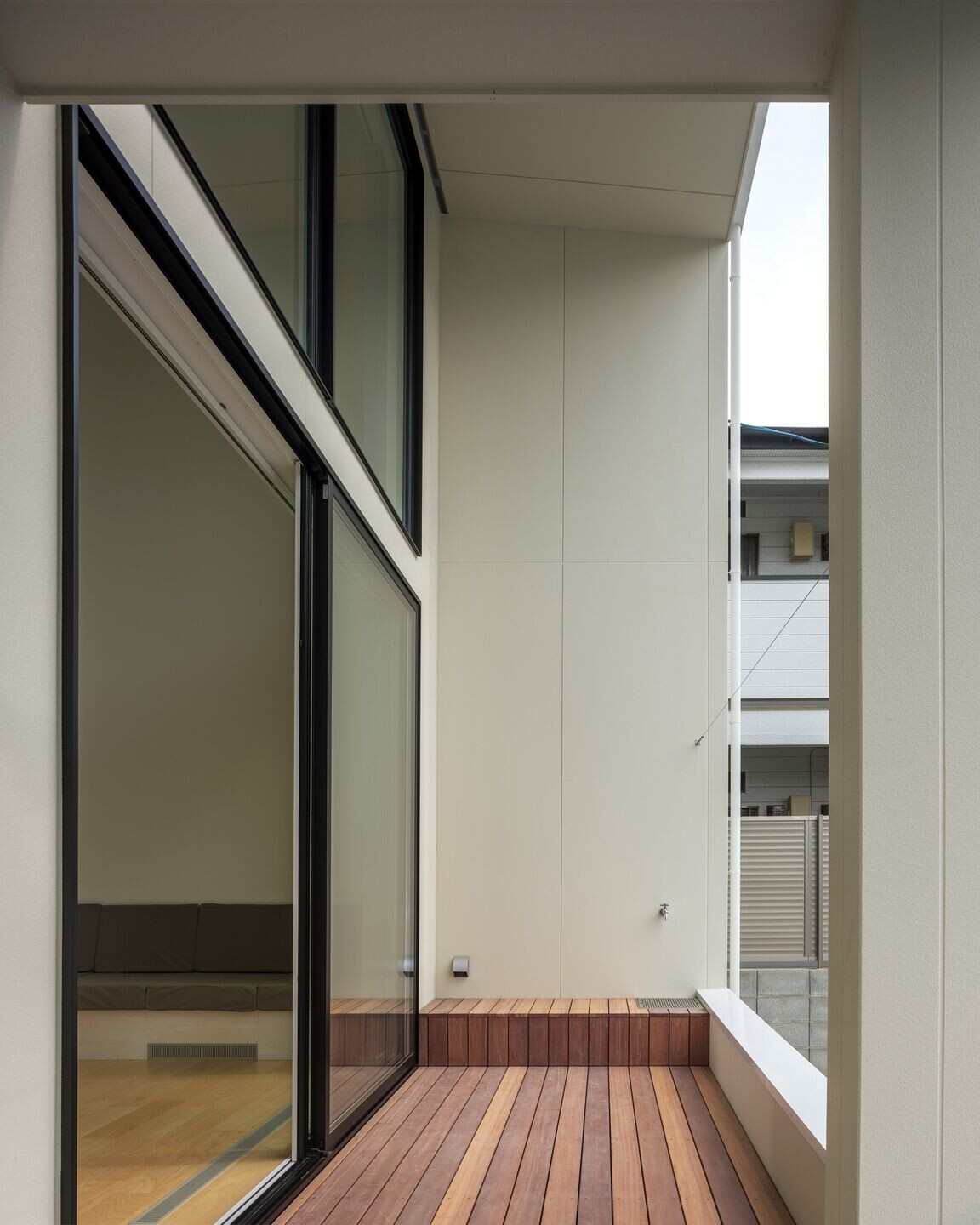 White box with wind hole
The construction method was the wooden frame wall construction method, which is the builder's specialty.
Planning and area divisions were planned simultaneously to balance the walls.
The framed-wall construction method is difficult to renovate later because all the walls are considered structural walls.
Therefore, the space was designed to be a one room space with as few partitions as possible.
Since natural draught can be expected on the north-south axis in the spring and autumn on the wind distribution diagram, Wind holes were provided for the 5 layers.
The air holes have visible and invisible frames, loosely dividing the room.
The front most frame gently divides the terrace from the street side, and at the same time, it also creates the facade of an open house. The thickness of the frame is expressed as the thickness of the structural material.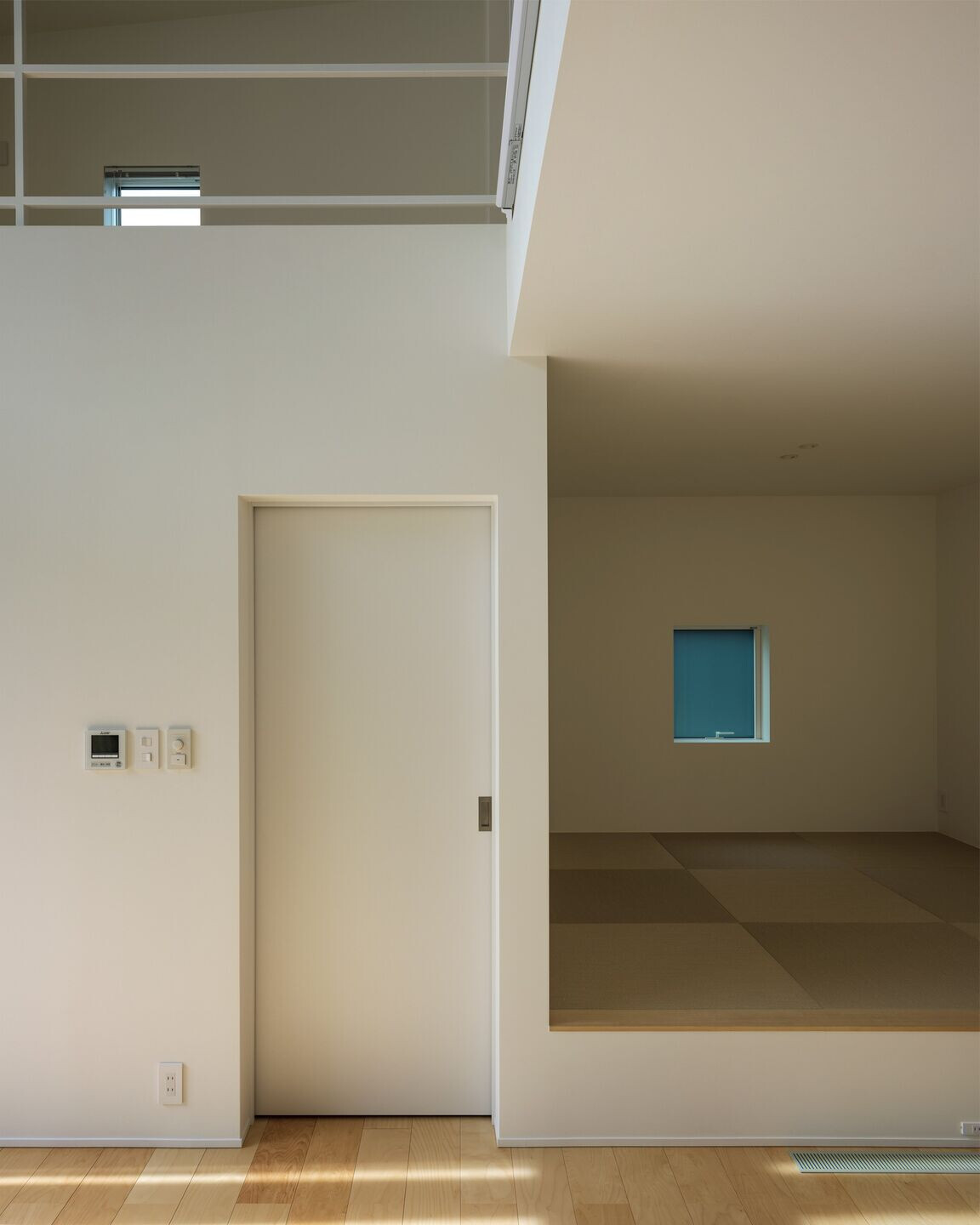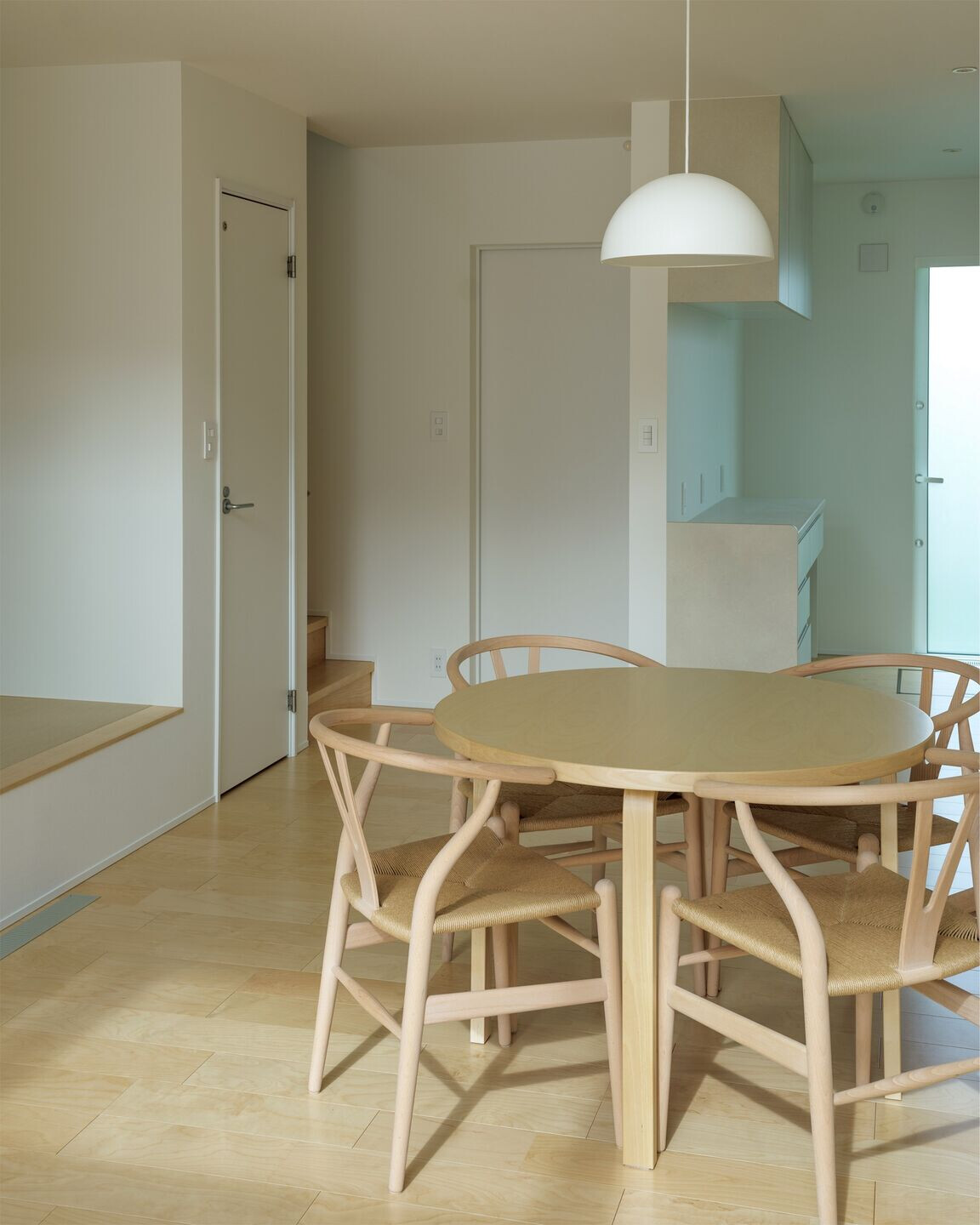 Air Aqua SYSTEM - Heating and cooling system using water as heat storage material
The air-aqua system with water packs (Aqua cell) placed under the floor is used for the air-conditioning system.
A home air conditioner is installed under the floor as a heat source, and water packs are heated to provide under floor heating.
Aqua cell places an aluminum plate between the joists and puts it on top. The pack material is durable and maintenance free.
It can also be used as stock water in the event of a disaster.
This system differs from general floor heating with the following features:
1) Because water causes natural convection, there is little unevenness and heat is dispersed and does not become trapped.
2) The water temperature of the water pack is in the low temperature range of 25 to 30 degrees, so you can use any finishing material.
3) Since a large heat storage effect can be expected, it is possible to realize a space with little fluctuation in room temperature.
In particular, the heat storage effect of 3) is great, and by storing heat from direct sunlight during the daytime in combination with the concrete foundation with external insulation, heat is released at night and the room temperature is stabilized.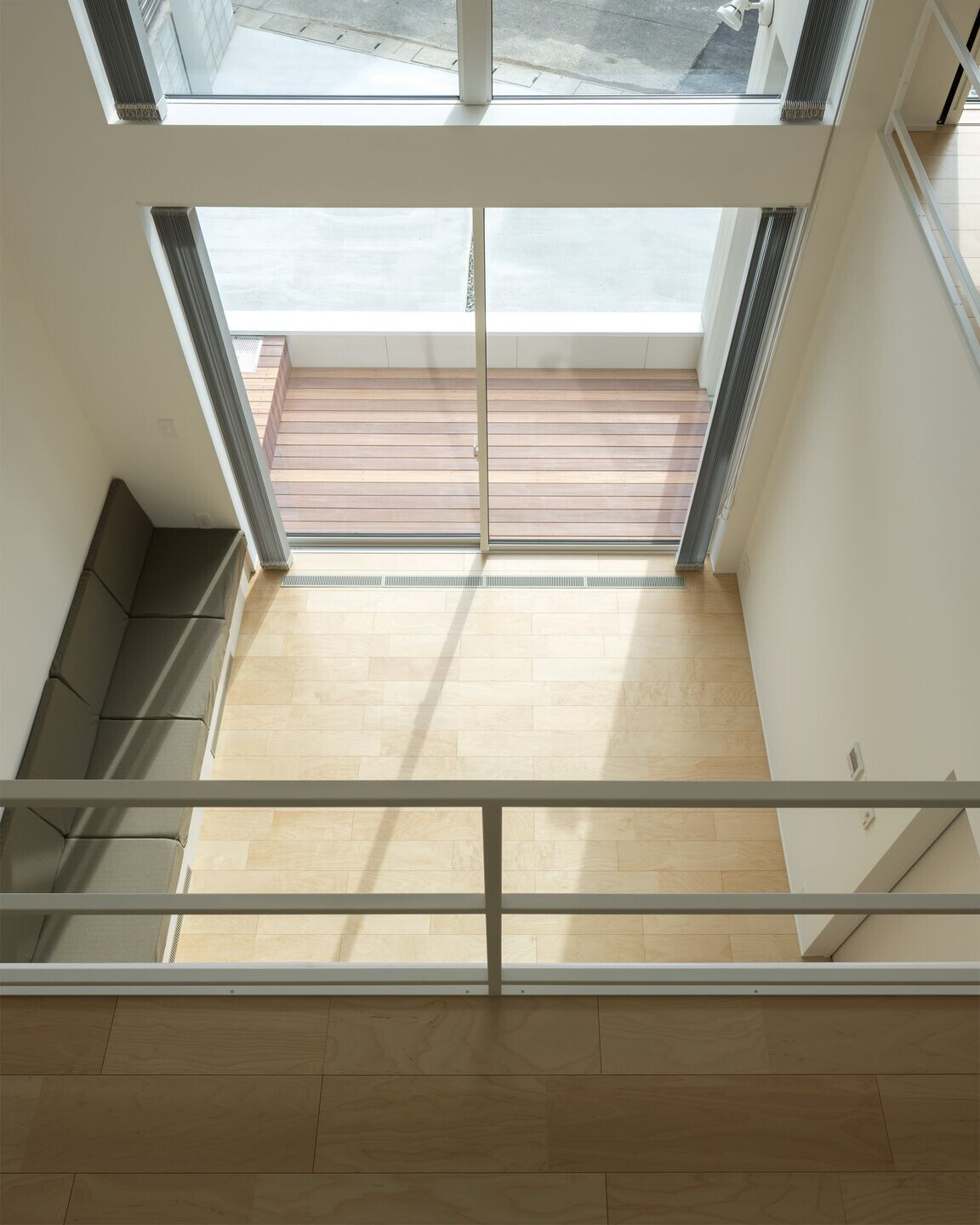 Team:
Architect: KMR・Architects
Photography: YASHIRO PHOTO OFFICE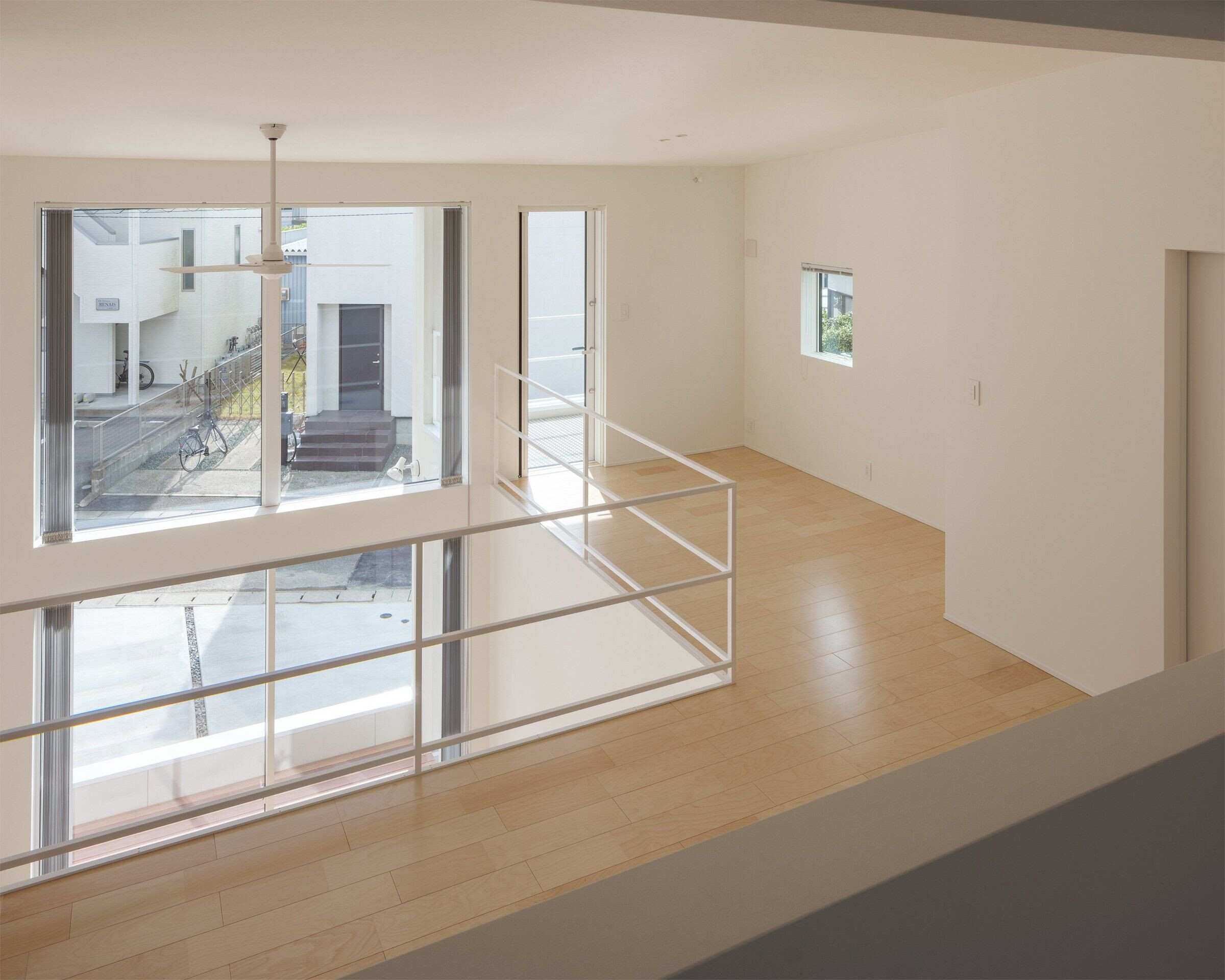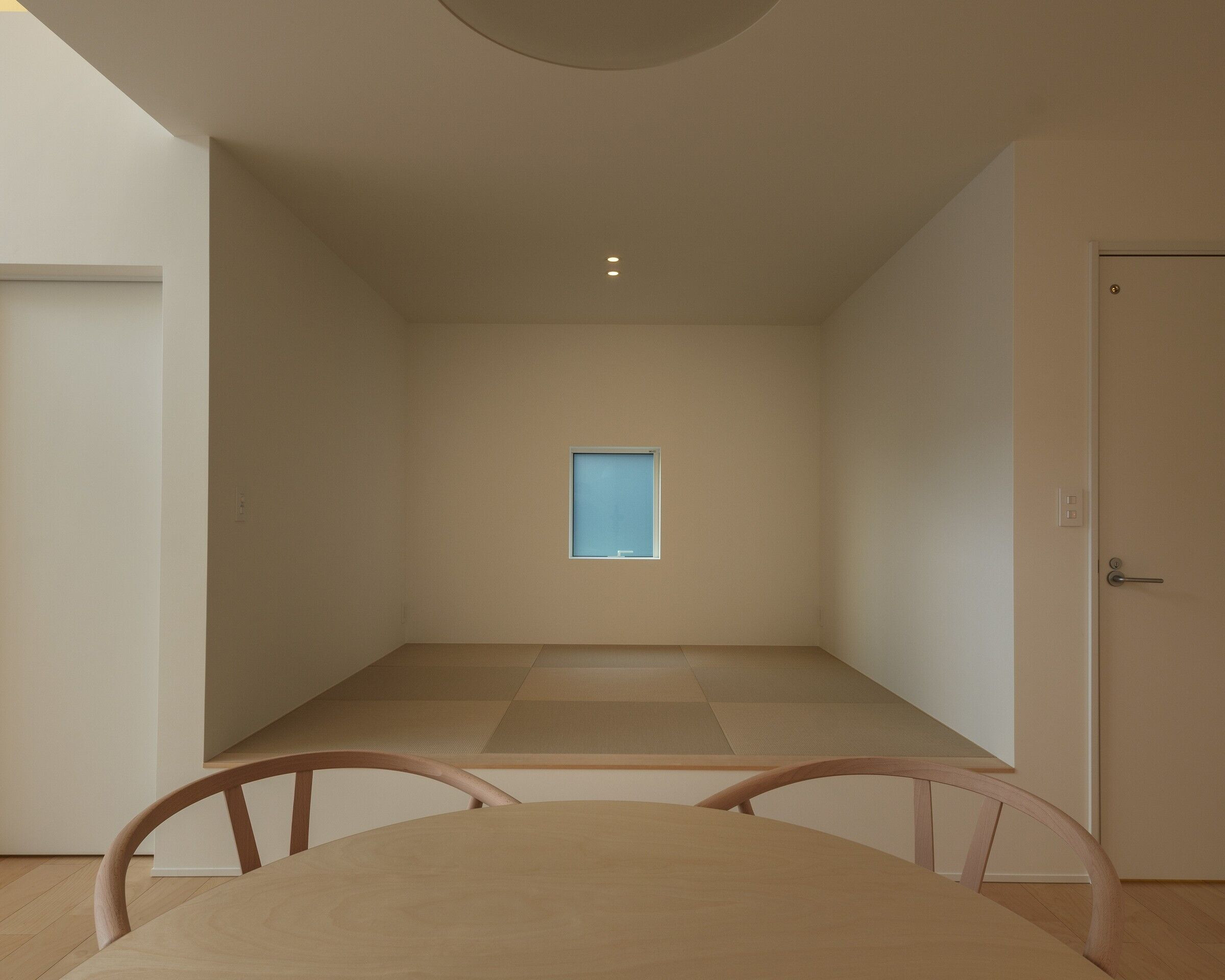 Material Used:
1. Facade cladding: Siding
2. Flooring: Birch
3. Doors/wall: Wall Paper
4. Windows: Aluminum resin composite sash
5. Roofing: Galvalume Steel Plate
6. Floor heating: Aqua layer system by izena