The single-story house with a hipped roof was solidly built in the 1950s in Stuttgart with walls made of brickwork and ripped concrete ceilings. But the typically small and divided rooms of the 1950s didn´t accord with the expectations of families today. So, the family with five kids who acquired the property, wanted to converse the house at their convenience and add another story. It was supposed to be modernized to also be state of the art.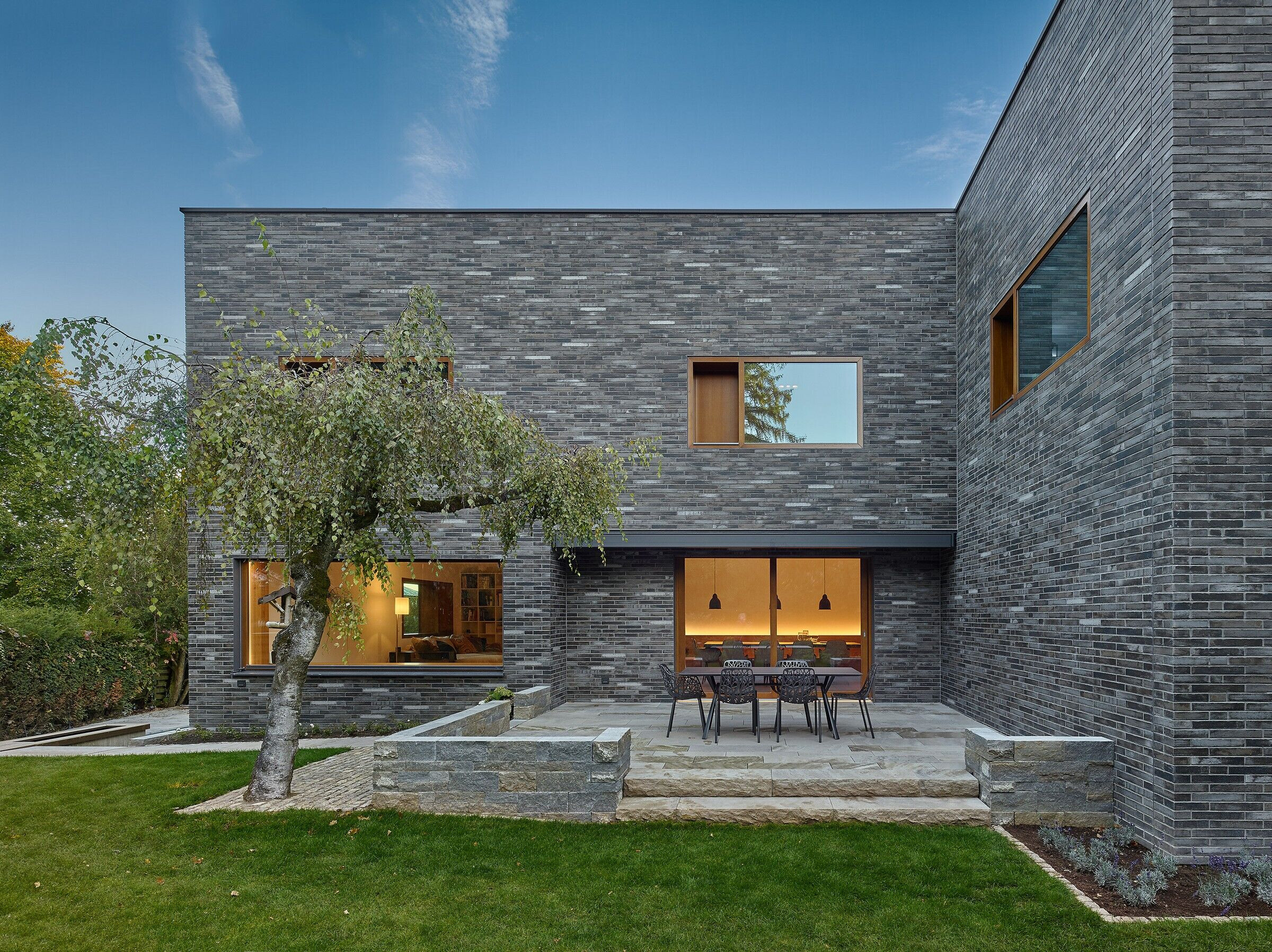 Concerning the technical aspects of the building, a mini block heat and power plant as well as a photovoltaic roof system were integrated to originate the essential power for the house and the electric vehicles, as well as the essential heat.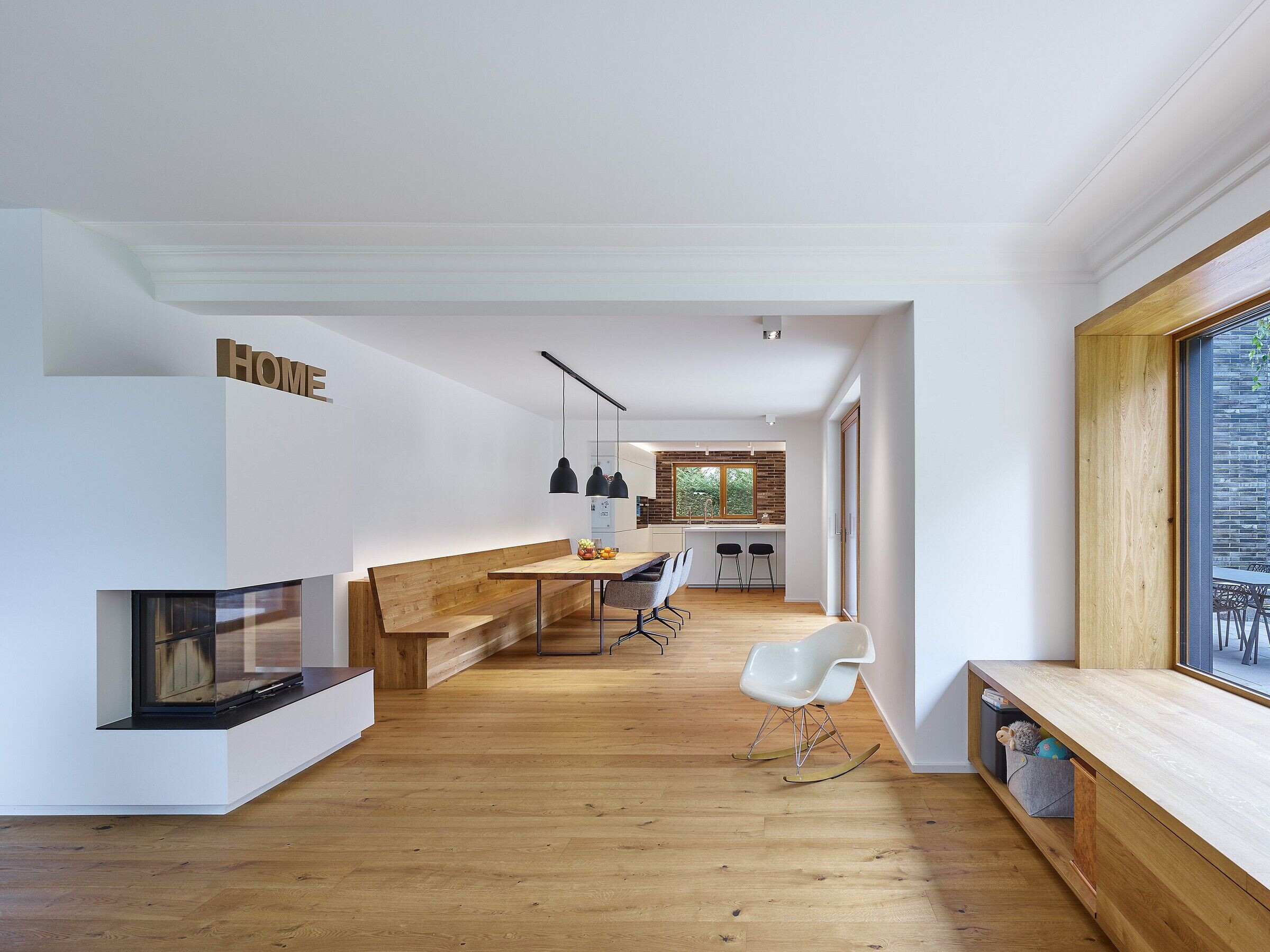 But also seen from the spatial perspective, the building was revalued. It was conversed and extended by adding another story. At the upper floor there was now enough space to integrate the five bedrooms and bath for the children as well as a small study room. The parents' bedroom, the dressing room, bathroom and sauna did find their place in the new attic story.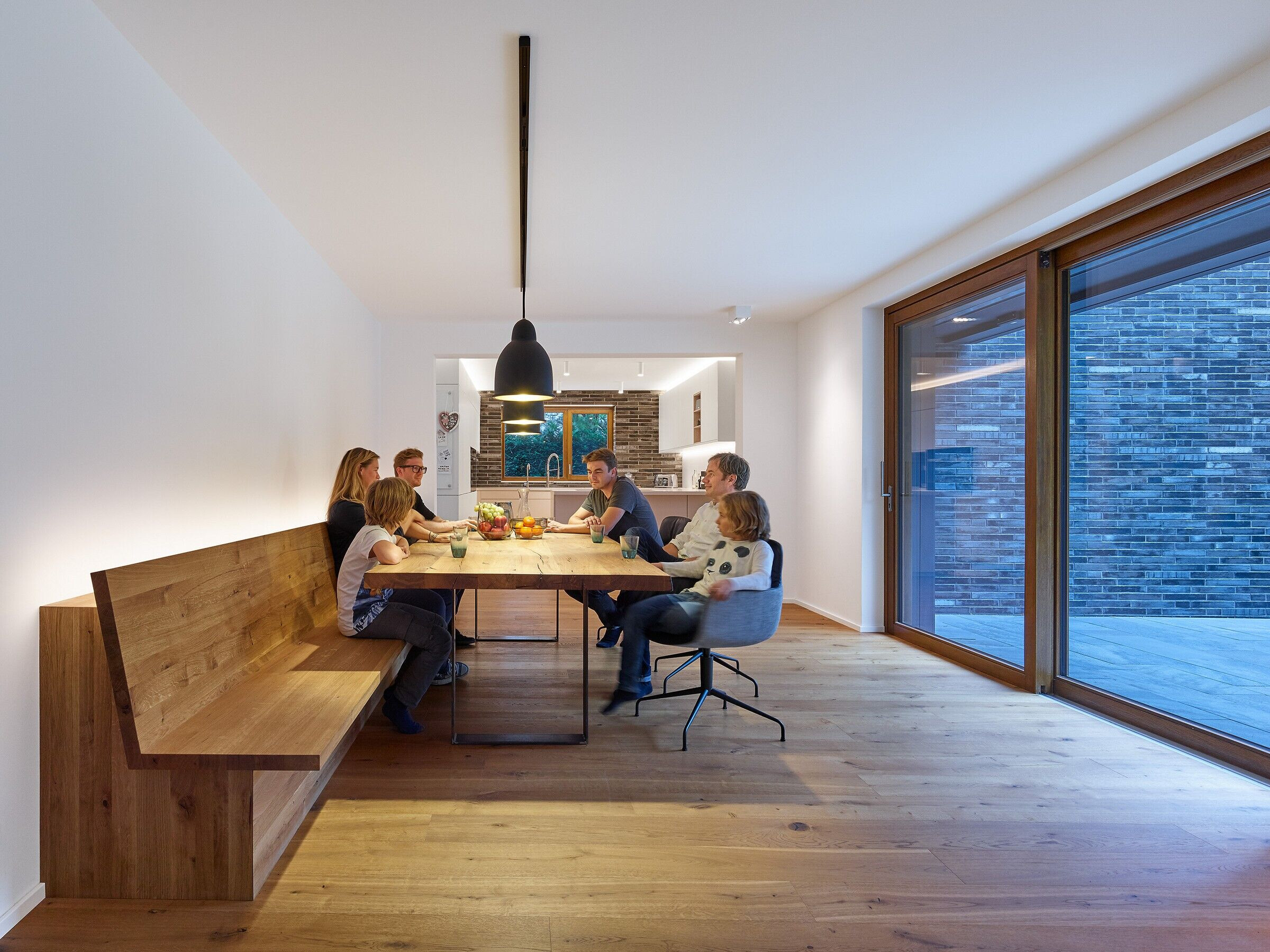 Due to a few changes in the floor plan of the ground floor some benefits could be gained: the typically small and divided rooms of the 1950s were turned into a broad living area, including the kitchen and dining room, where daily family life is taking place.
The external walls were insulated and covered with a dark material which added a calm and homogenous expression. The use of wood – wooden floor, a window with a bench and the long wooden bench in the dining area – helped to obtain a warm and comfortable atmosphere and set the focus on these pieces of furniture. The new staircase to the attic story was also built as a furniture: underneath it is used as a library.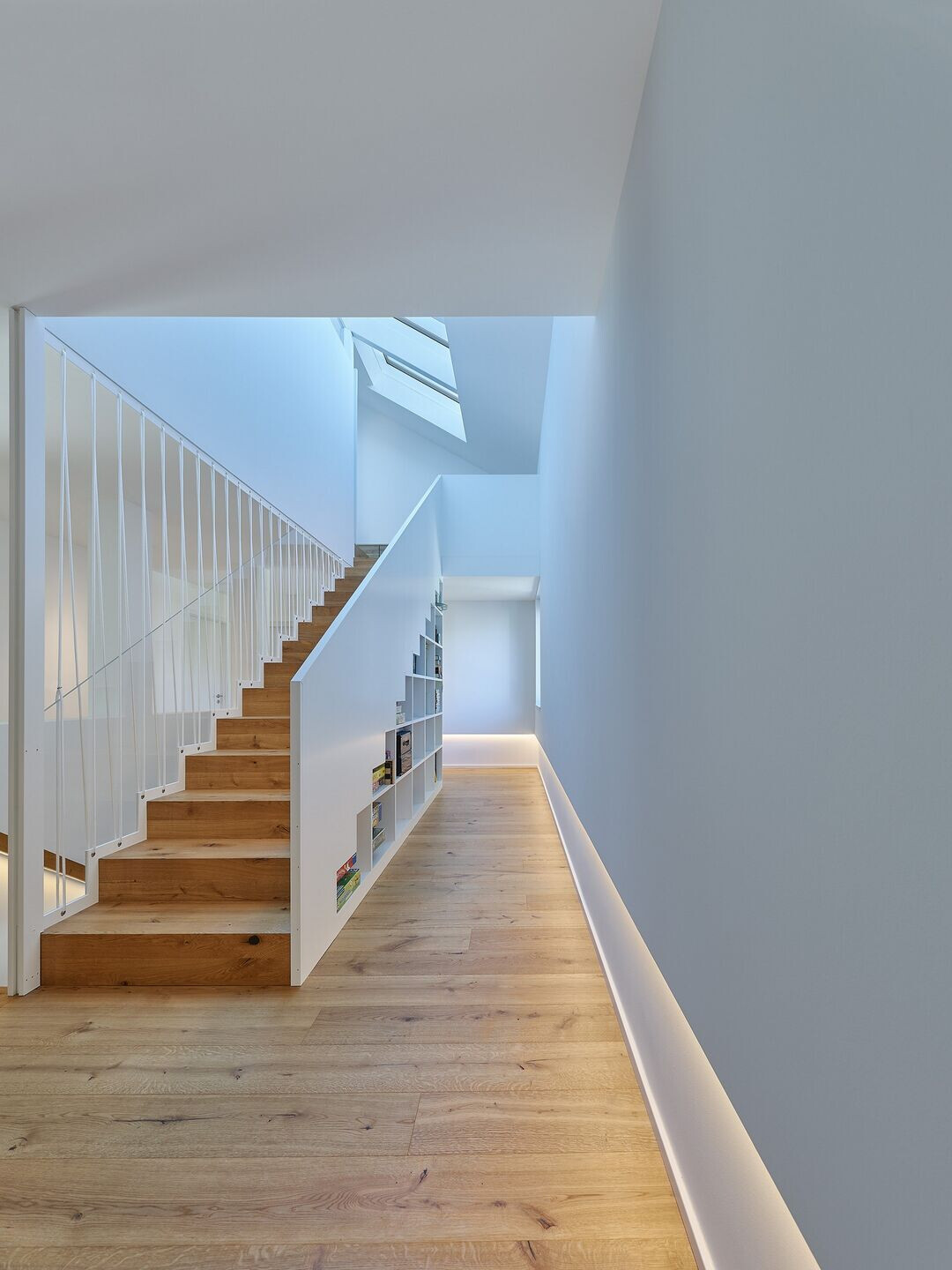 Material Used :
1. Facade cladding: Backsteinkontor, quarter bricks (Klinkerriemchen)
2. Flooring: Parquet floor (oak wood)
3. Doors: Joiner's work
4. Windows: Window fitter,oak wood
5. Roofing: Roofing tiles: BraasTurmalin, BraasSolar tiles
6. Interior lighting: Fa. Candela
7. Interior furniture: Joiner's work, chairs: Freifrau