Office Central is a masterplan project located in the heart of Istanbul in Şişli. The Şişli – Levent Area, a former industrial and housing zone, has recently been transformed into the business center of Istanbul. Along with high FAR values and non-regulated height restrictions, the area became a fragmented collection of business towers and enclosed shopping malls. Unfortunately, the selfish nature of the functions reflects this intensified, central part of the city more than any similar environment. Neither roads nor pedestrian areas connect any two different towers or shopping malls, therefore achieving an ultimate level of isolation, even though the buildings stand right next to one another. As a result, there is no "street" or "center" feel as you walk the roads of Şişli – Levent.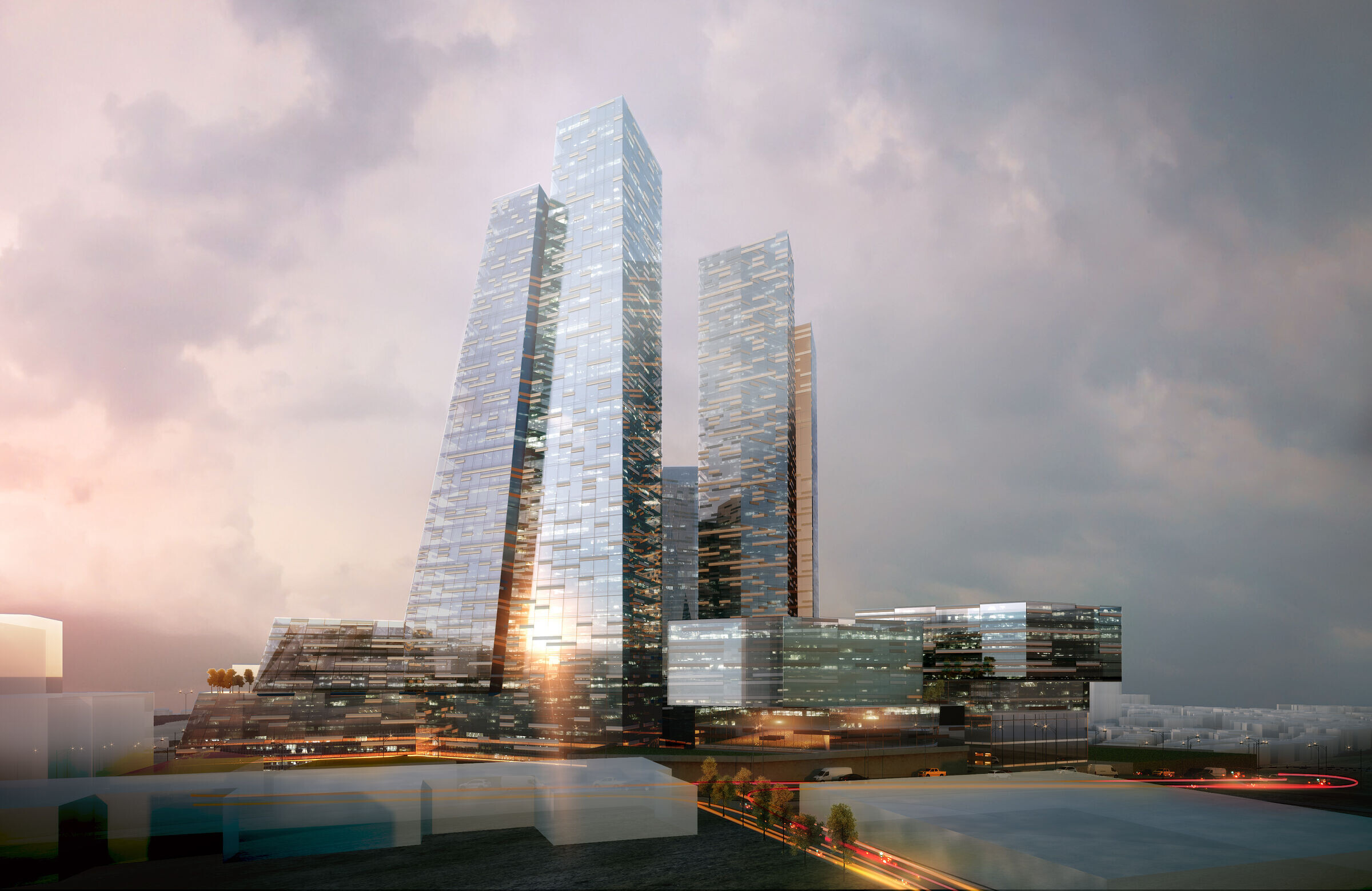 The "Office Central Masterplan'' project acts as a combination of private and public commissions, and proposes a shift in the ongoing formation of this crucial zone. On the one hand, Office Central proposes; 1. private investment to engage the surroundings, and 2. public space to stimulate and rejuvenate the building. On the other hand, the project urges the government to motivate public space integration within private investments. The proposed program consists of offices, residences, a hotel, retail facilities and a cultural center. The architectural approach to the scheme attempts to merge the proposed environment with the existing urban texture, in relation to its scale and relative street network. Looking into reversing the logic of an isolated and domestic single inner-yard strategy, multiple public spaces are incorporated along the site boundaries by abstracting new boundaries, outward, from the dense central framework. As the building volumes start low-rise from the corners of the site (referencing the heights of the existing surroundings), they evolve into high-rises at the intersection of all main axes.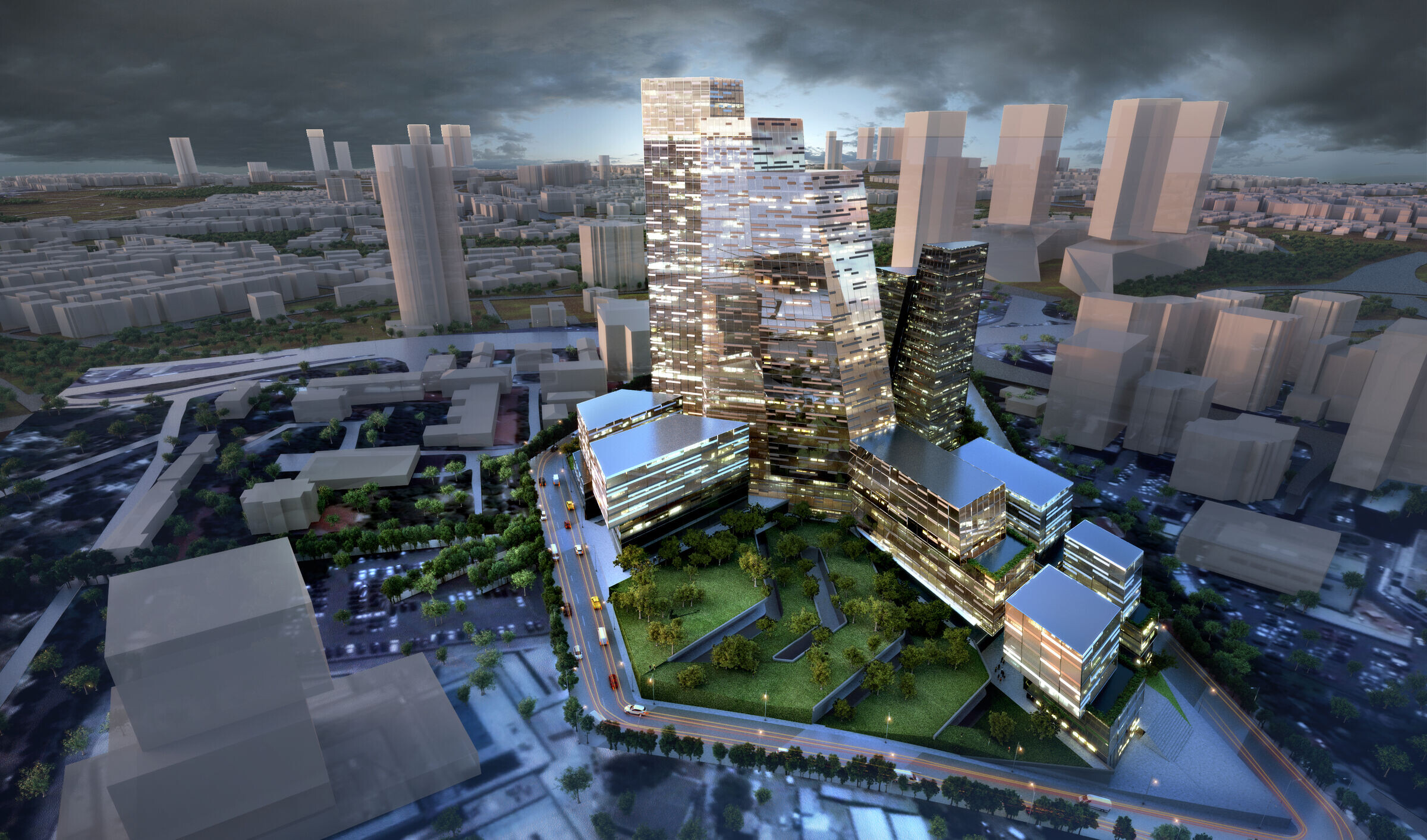 Towers oriented according to the juxtaposition of view and sunlight create their own central silhouette due to their various heights and geometries. In an attempt to maximize the use of public space in relation to domestic functions, public plazas and streets, and transport connections with a strong urban network, are emphasized through the use of constructed axes that bisect the center of the site. These axes then gather the constructed environment through the central plaza, and relinquish the edges for green and public based uses.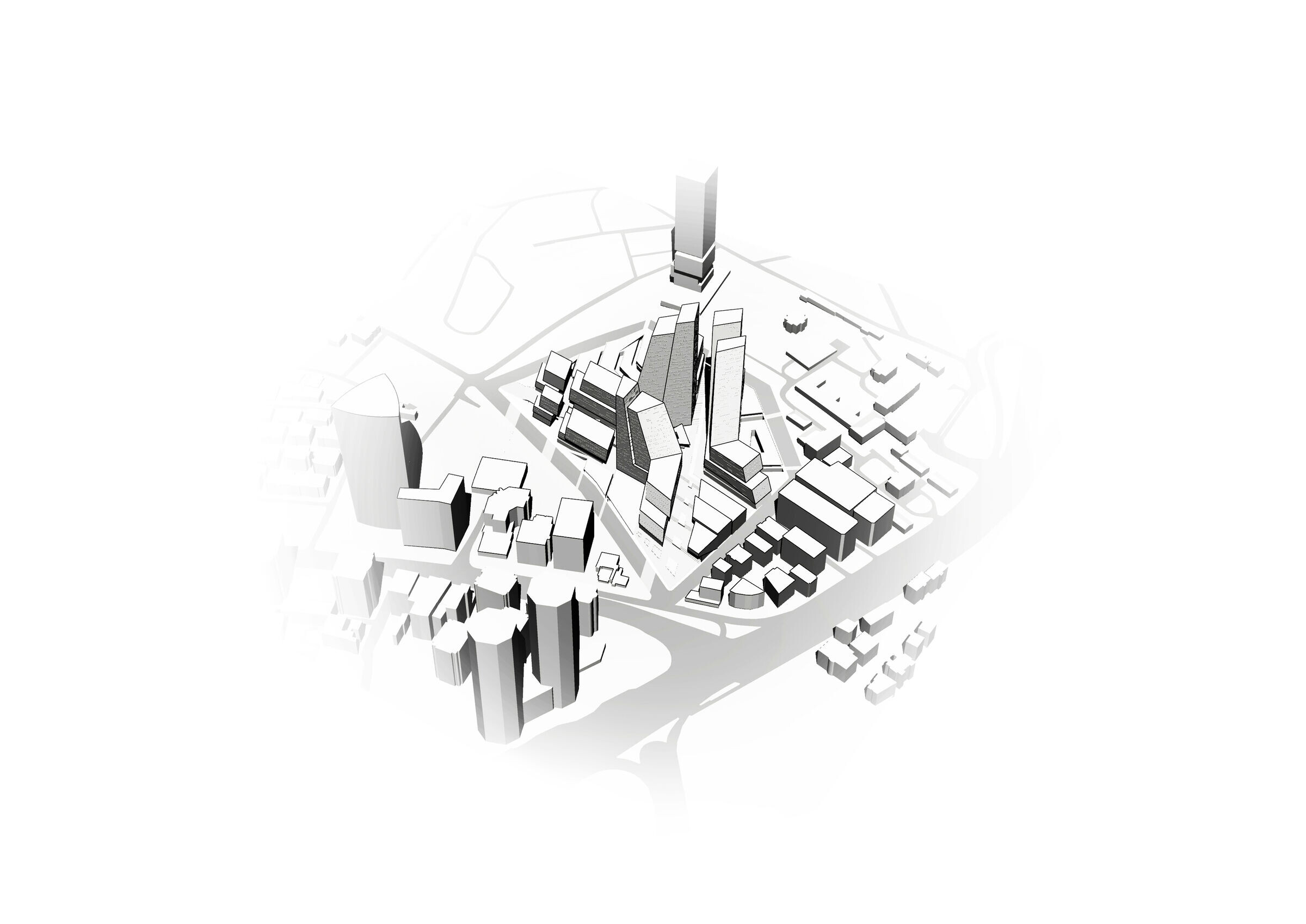 Team:
Architects: Salon Alper Derinboğaz
Project Team: Gül Ertekin, Ozan Balçık, İleana Balan, Öykü Okuyan, Ceyhun Derinboğaz, Merve Güleç
Façade Consultant: Andy Watts, Newctecnic
Sustainability Consultant: Wolgang Kessling, Transolar
Static Consultant: İrfan Balioğlu, Balkar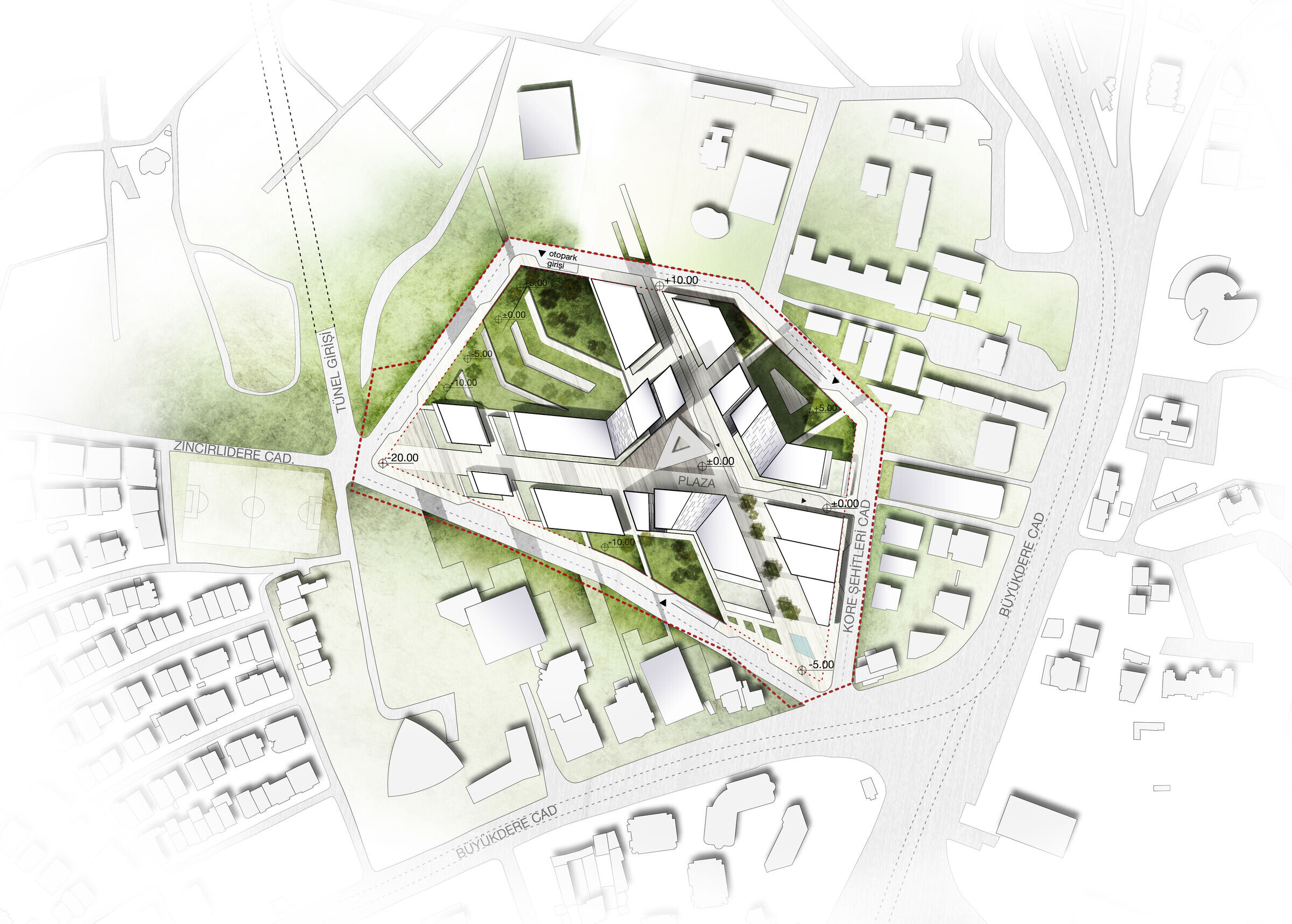 Materials Used:
Facade cladding: Curtain Wall, Superneutral 68, Guardian Glass
Flooring: Concrete Flooring, Loft, Pandomo
Doors: Interior Doors, Xinnix X2 Frame, Xinnix Door Systems
Roofing: Inverted roof system, TF, Intemper española, s.l.
Interior lighting: Linear lighting, GEMINI, JLC-Tech
Interior furniture: Desk, Heldu Working Tables, Alki