This Fast Good restaurant is the first of its kind. The concept immerged by creating the perfect marriage between fast service and casual dining, the whole tinted with a touch of Argentinian spice. The project faced a tight schedule and was designed on a tight budget. Innovative solutions helped create this lively space with colors and textures inspired by the South American country.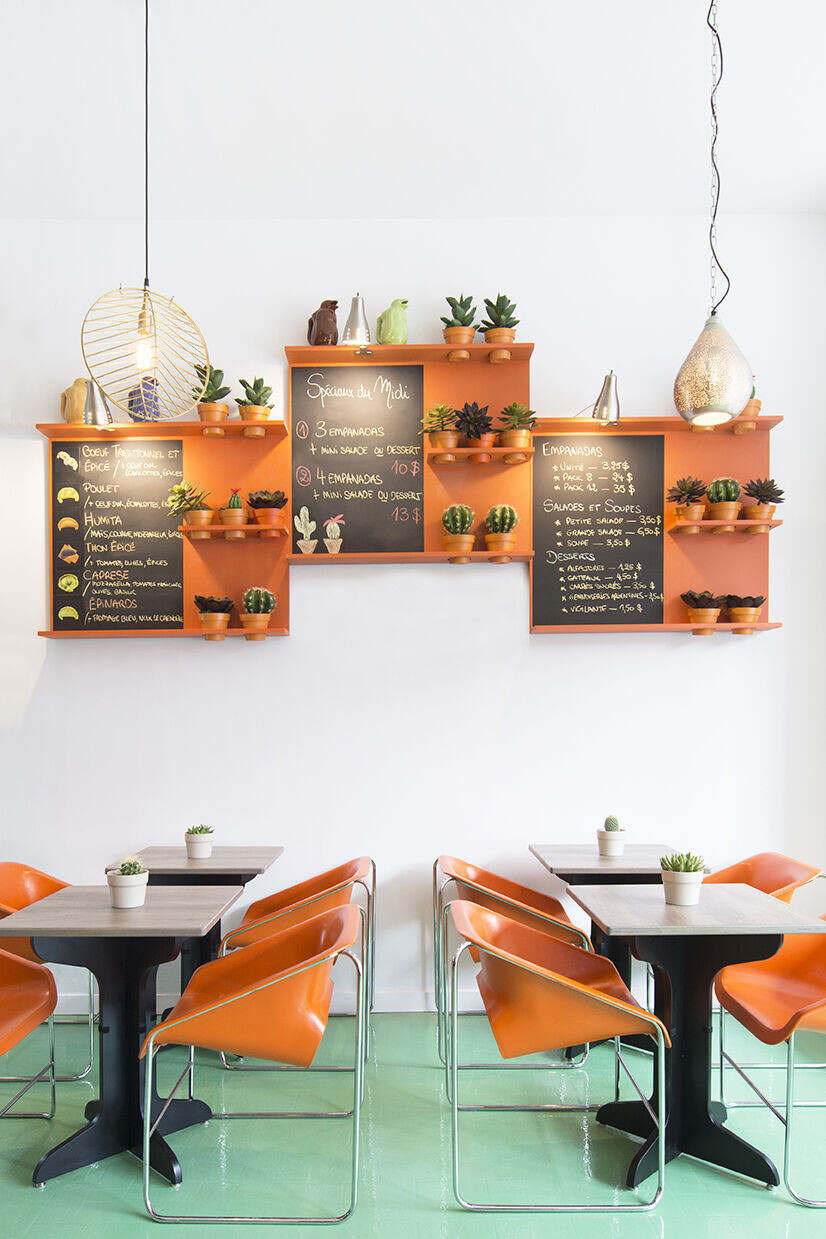 Upon entering the space, a long banquette accented with Argentinian pillows highlights an old brick wall, defining the historical past of the building. Two intimate banquettes near the windows allow friends and foodies to gather and join the ongoing festivities of the neighborhood.
The open view onto the kitchen allows consumers to admire the handcrafting of empanadas before indulging their order. The abundance the cacti and succulents are a small reminiscence of the mountainous Argentinian landscapes. The use of various vibrant colors and the different layering of textures of the menu boards create a dynamic and invigorating place.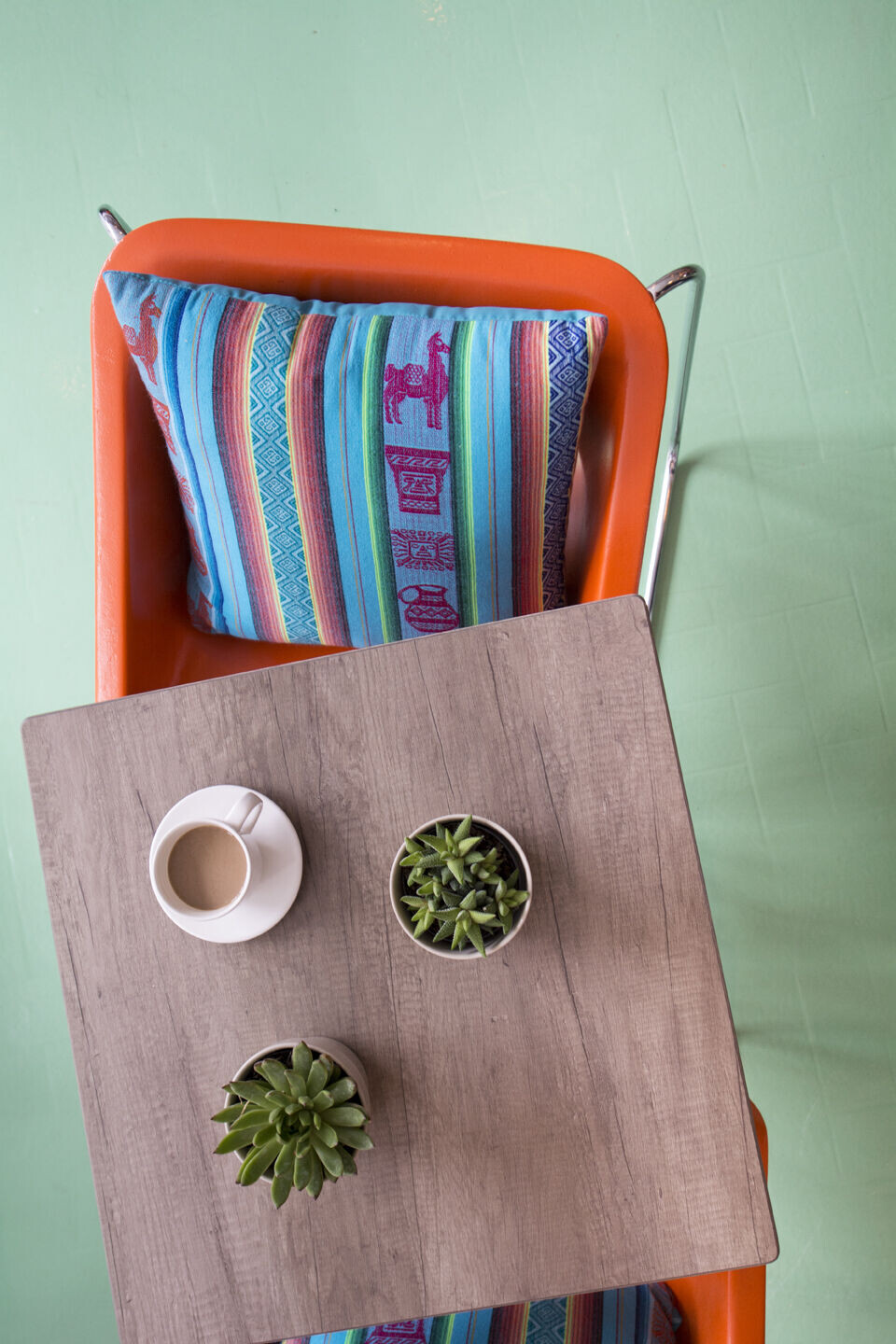 By day, natural daylight floods the dining room, uniting hip professionals for a quick afternoon snack. As night falls, a Latin vibe with warm dim lighting invites locals for festive evenings.