Looking for some fun, craziness, and good vibes? Welcome to our Pantera Mambo, a place where you can spend your abundant energy, dancing, drinking and singing, always living the moment, without caring what will happens the next day. Three Panthers will make you feel at home: F, D and V. A bomb of Mexican, French, Catalan and Colombian souls.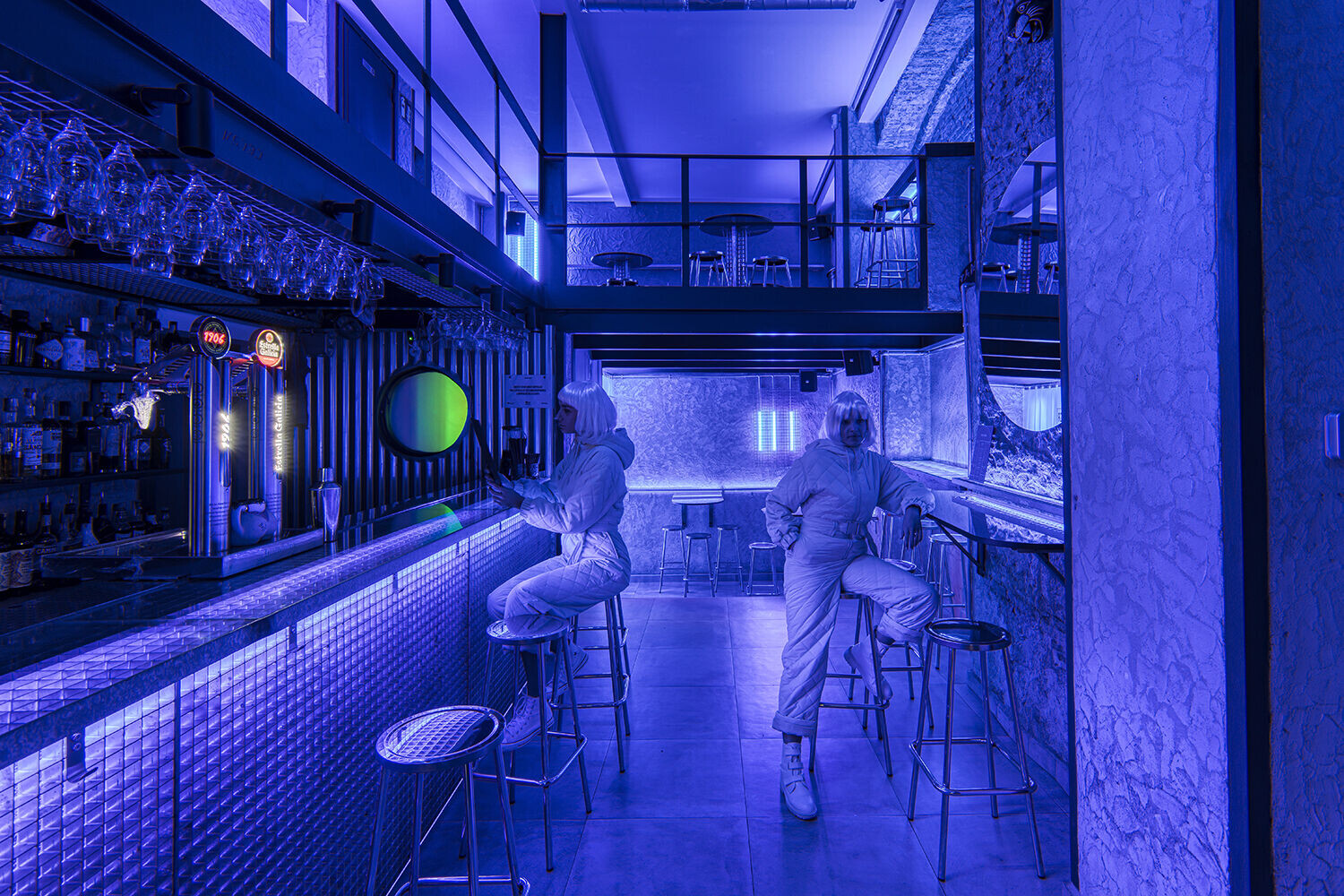 This place is a cocktail made with unique experience, emotions, simplicity and overall craziness, always craziness. The bar blowup experience, comes from the song « Pantera Mambo ». At one point of the night, the song plays and every lights of the space just change and the panthers are out, transforming the place and inviting you to give the best of you.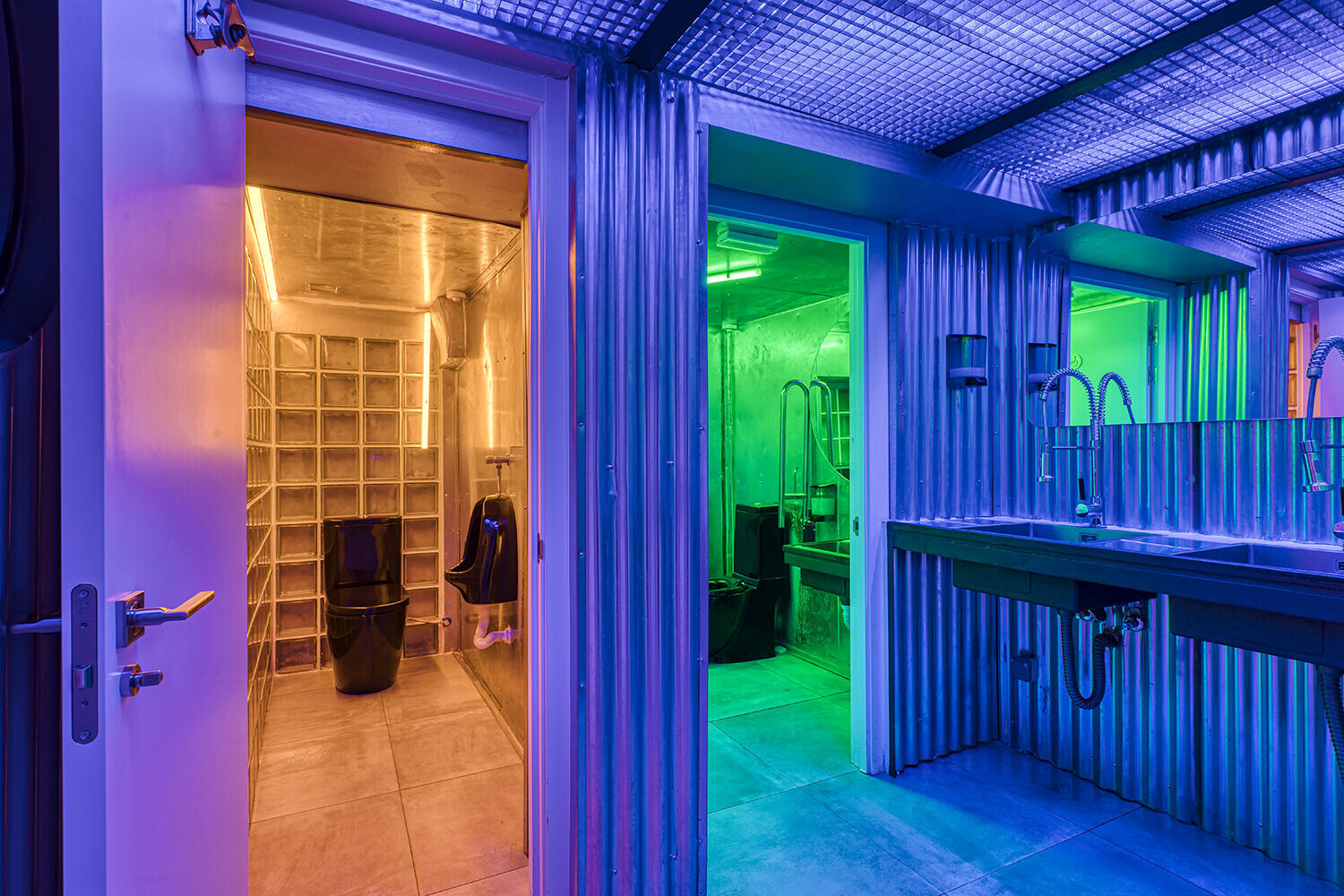 Industrial materials are mostly used in this INSAYN place. Galvanized and perforated grating is the main material of the project, mixed with iron and glass.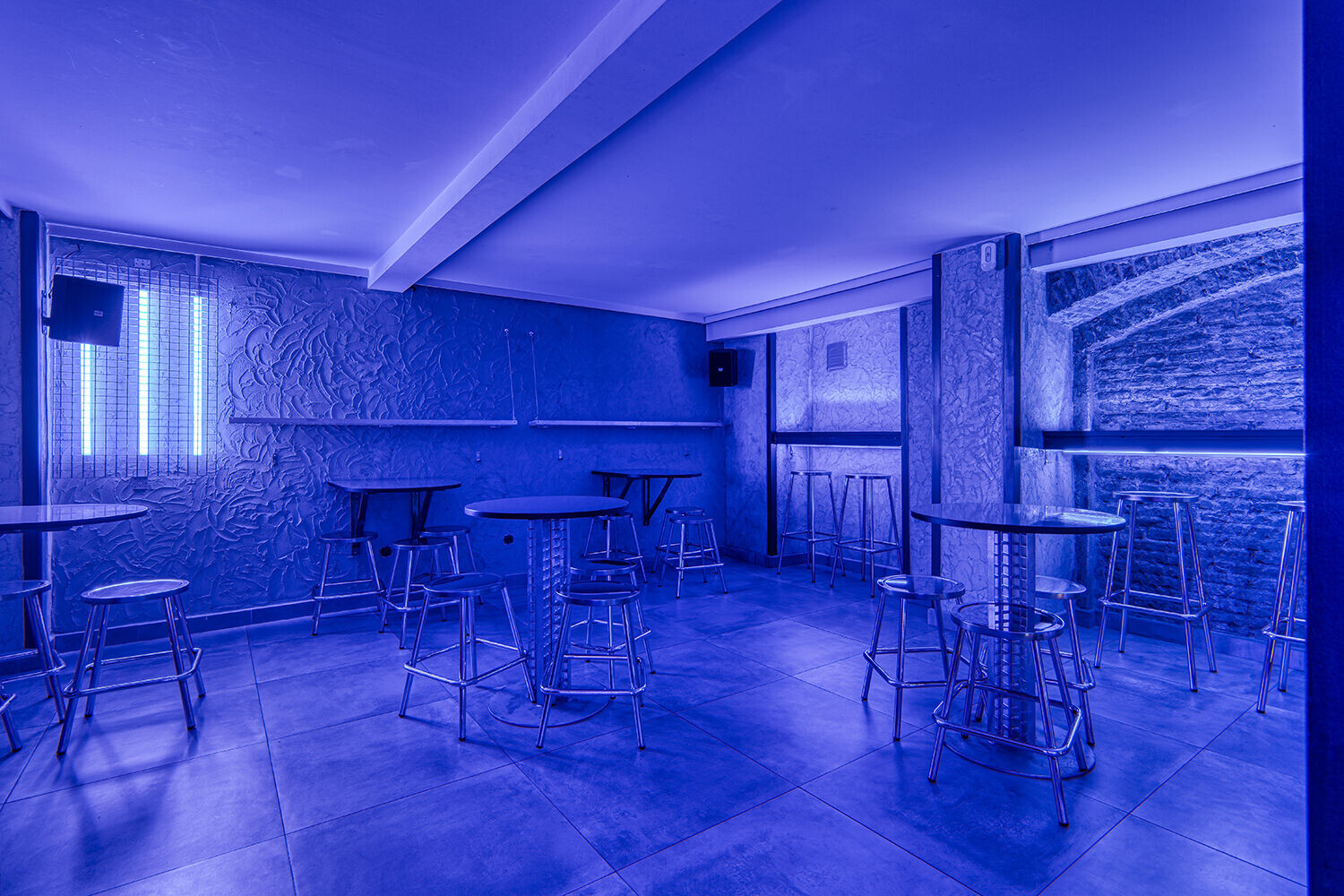 The iron was chosen so it could reflect the lights into it, so the light wouldn't appear only from the bulb but all over the place, making this space blow your mind. At some point, 3 different lights are blended (Blue, orange and green) and a new color reflect into the wavy iron and it makes you feel an explosion of emotions.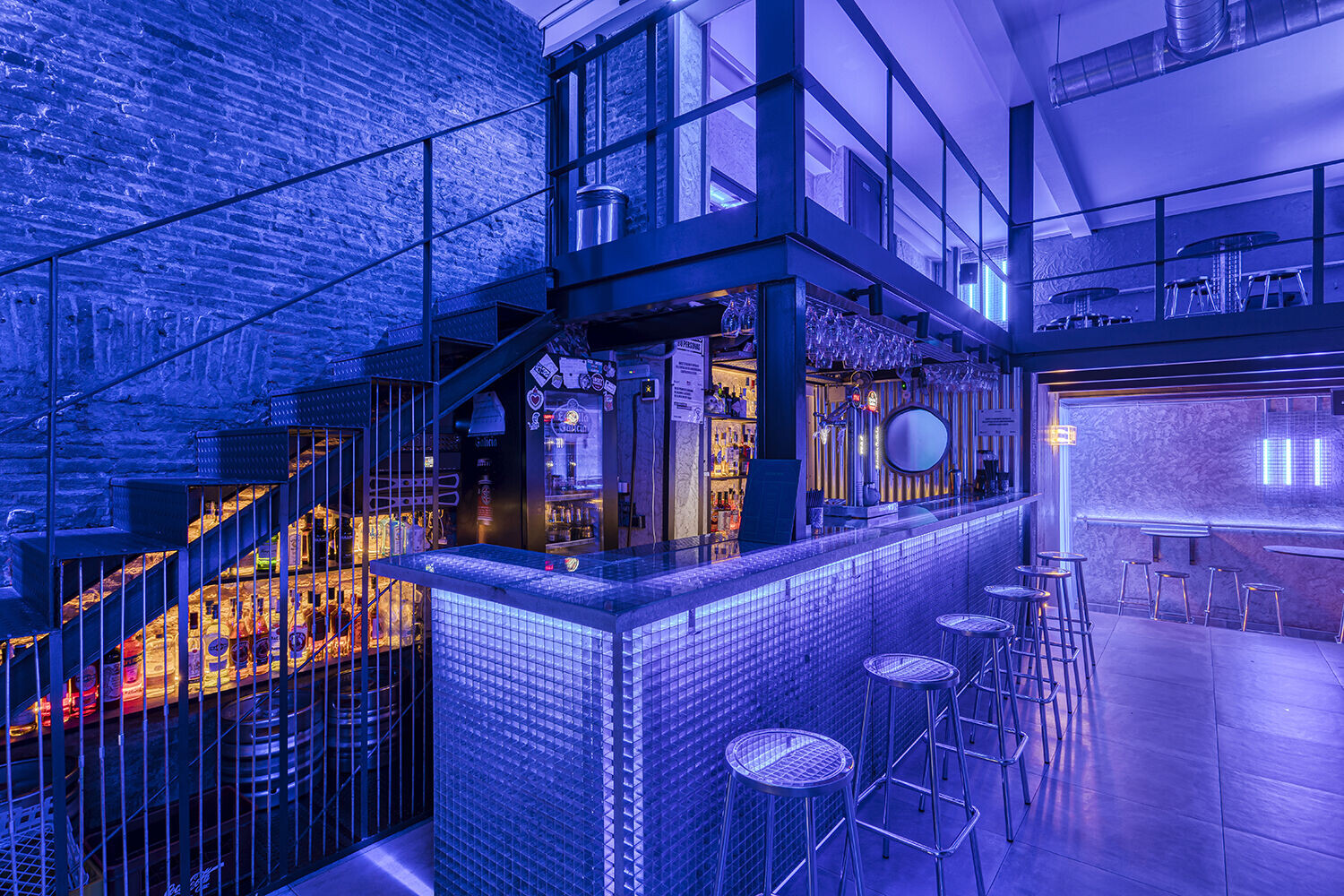 The glass let the light pass through, letting show the nudity of itself and illuminating. The bar, tables and back bar are made by galvanized and perforated grating, an industrial material that brings character to the space, letting apparent the constructions.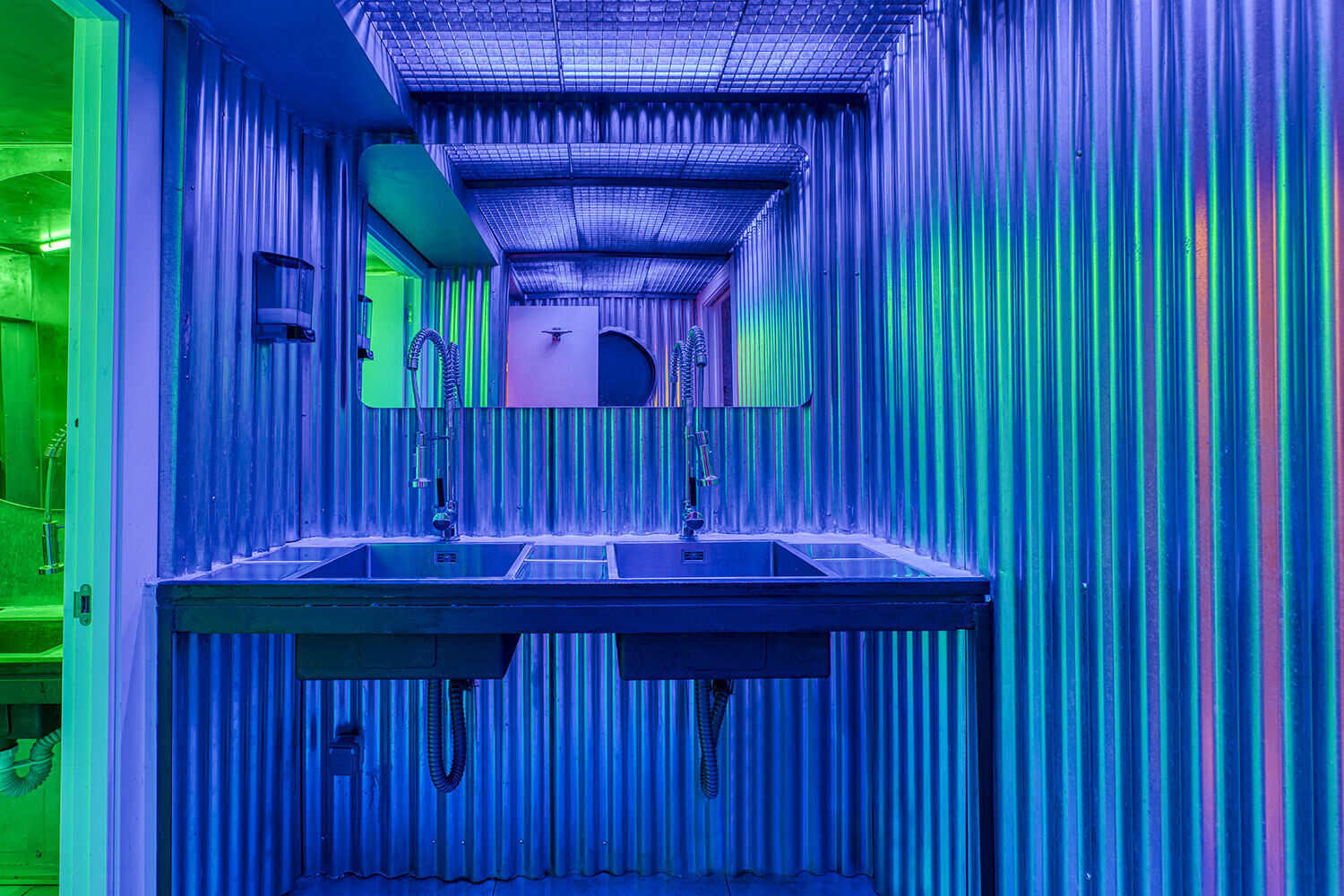 An industrial mix but with joyful details will always make you feel the "mambo" inviting you to dance all night long and sharing good vibes and moments. Are you IN to feel the mambo?
Team:
Rs Study - Constructor
Company General De Hierro (Cgh) - Customized Furnitures Corte Y Madera
IDEACER (BAR Station) Tropical
Machine : Client