The store is inspired by the whitness of Canada. The goal is to evoque in the customer a magical white experience right here in Mexico, in a contemporary minimalistic and abstract way.
The geometry of the strore is based in one side like an arc and one side flat, to create a nonstop circulation and a fluid experience for the customer to move arround the store, given the small siaze of it.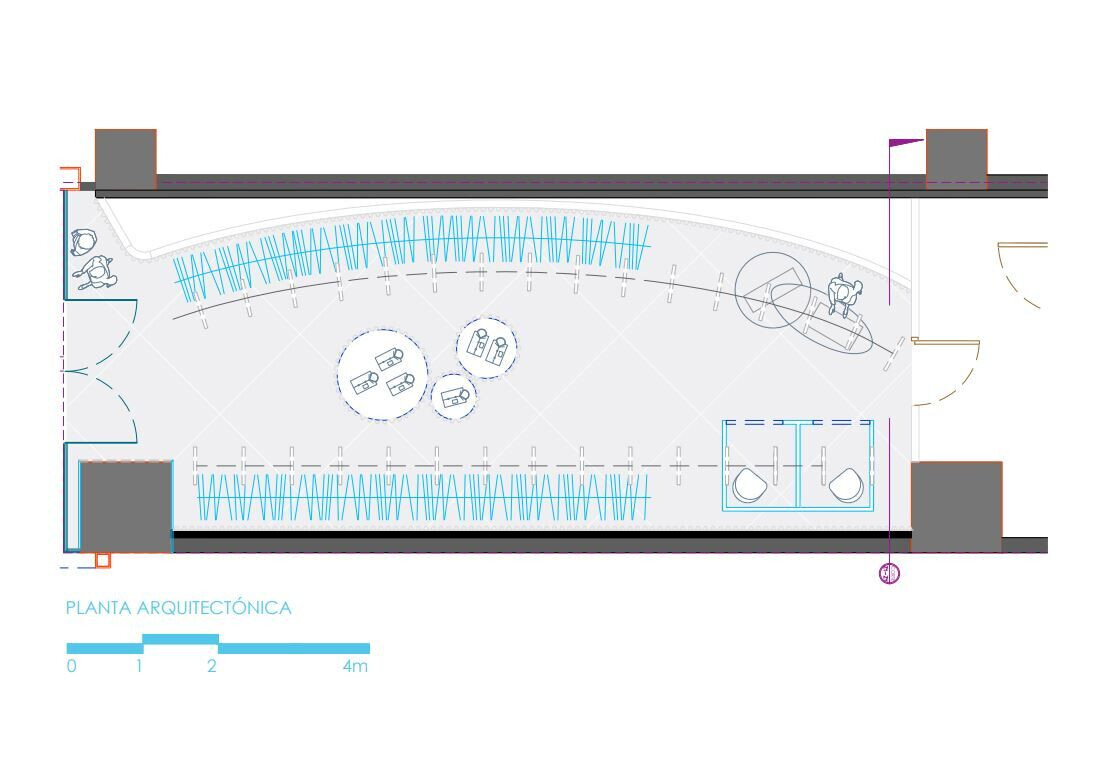 One of the main objective of the design was to use ordinary materials to create an extraordinary outcome.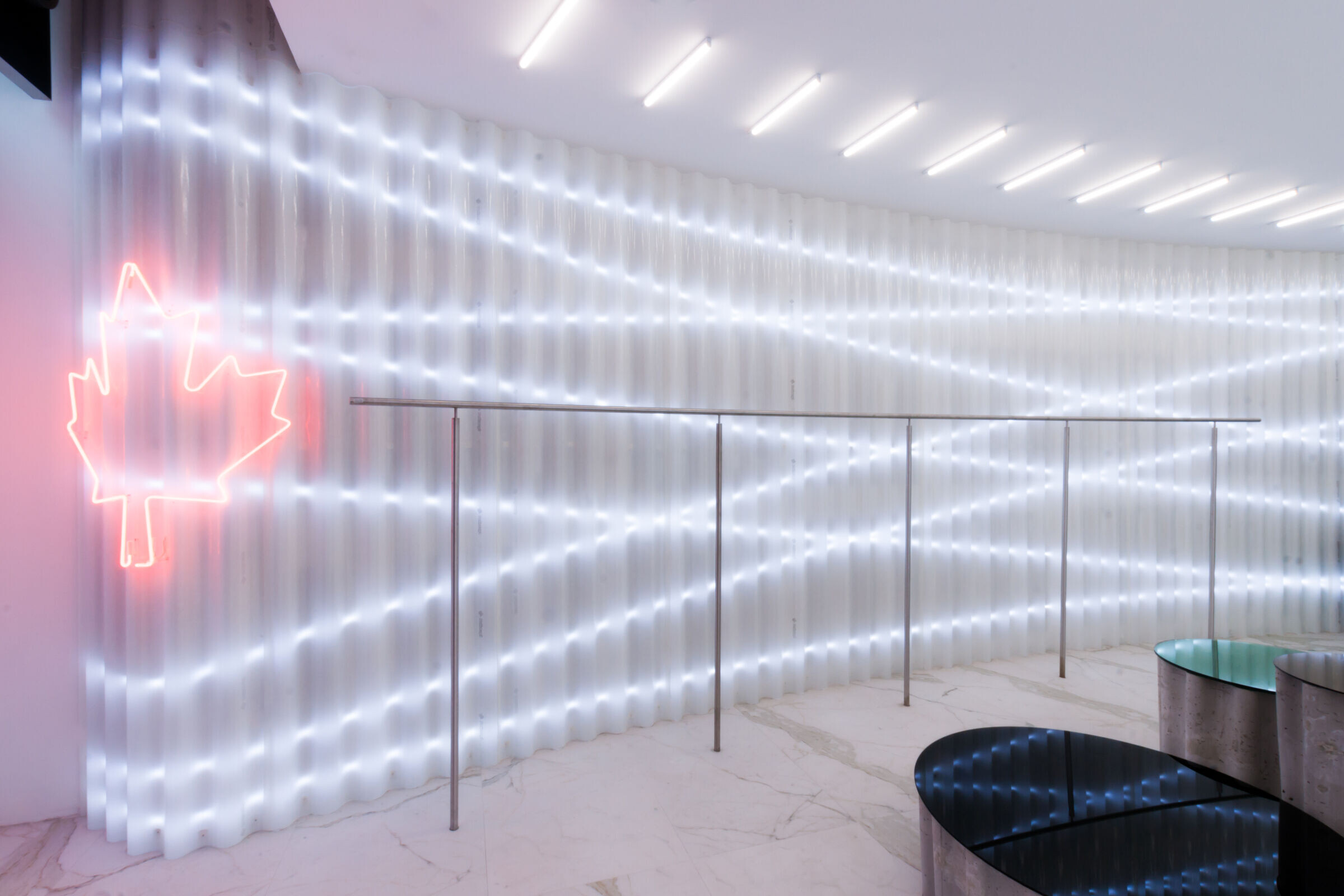 COLABORATIONS
Project: Axel Duhart
Constuction Supervisor: Ileana Luna
Glass Work: Mauricio Gaspar, Miguel Angel Ruiz
Administration: Maciel Tellez
Lighting: Gabriela Maday
Rendering: Alex Chavez