This transformation of cellars into music rehearsal studios was a special architectural experience, between high technicality and decorative research in the noble sense. Located under an apartment building, the primary objective was of course the acoustic performance (insulation and quality of the sound environment) "boxes in the box" suspended from the stone vaults were made. In addition to the technical performance, it was also essential to invent a stimulating visual atmosphere for these places of creation.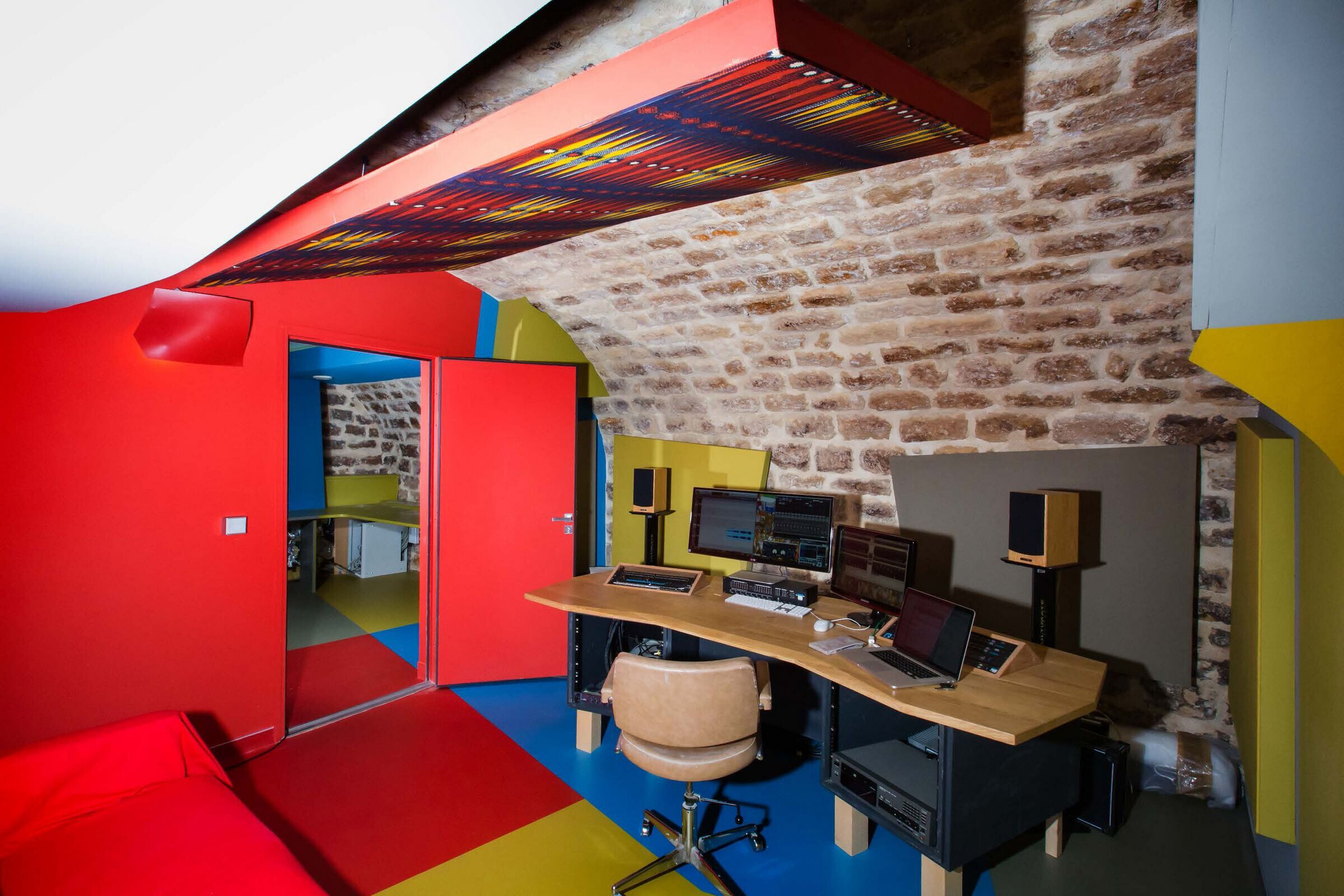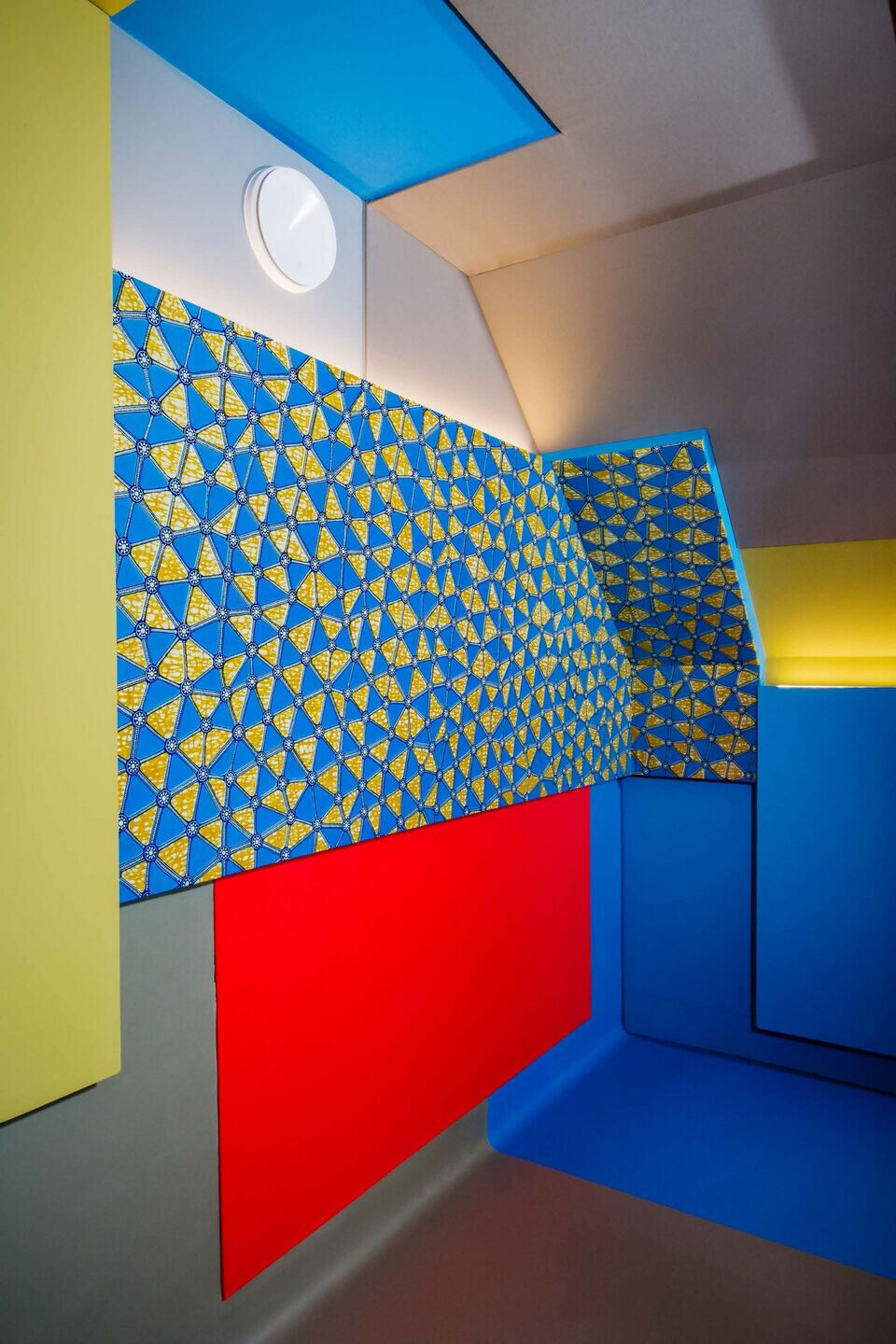 The intrinsic peculiarity of these spaces is that they are cut off from their context, neither sights, nor wind, nor external sounds animate them. The "decoration" is then no longer incidental, it characterizes the space.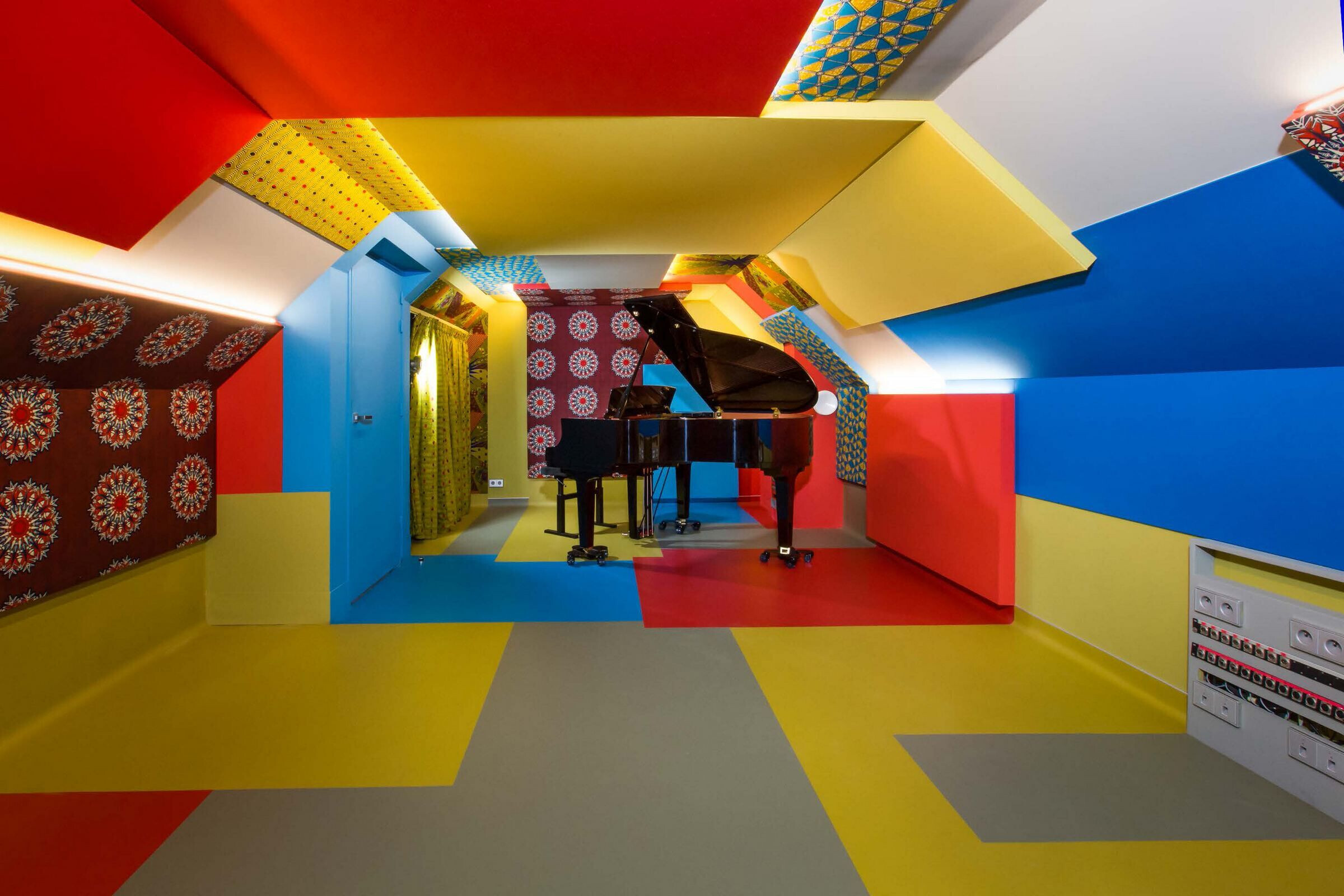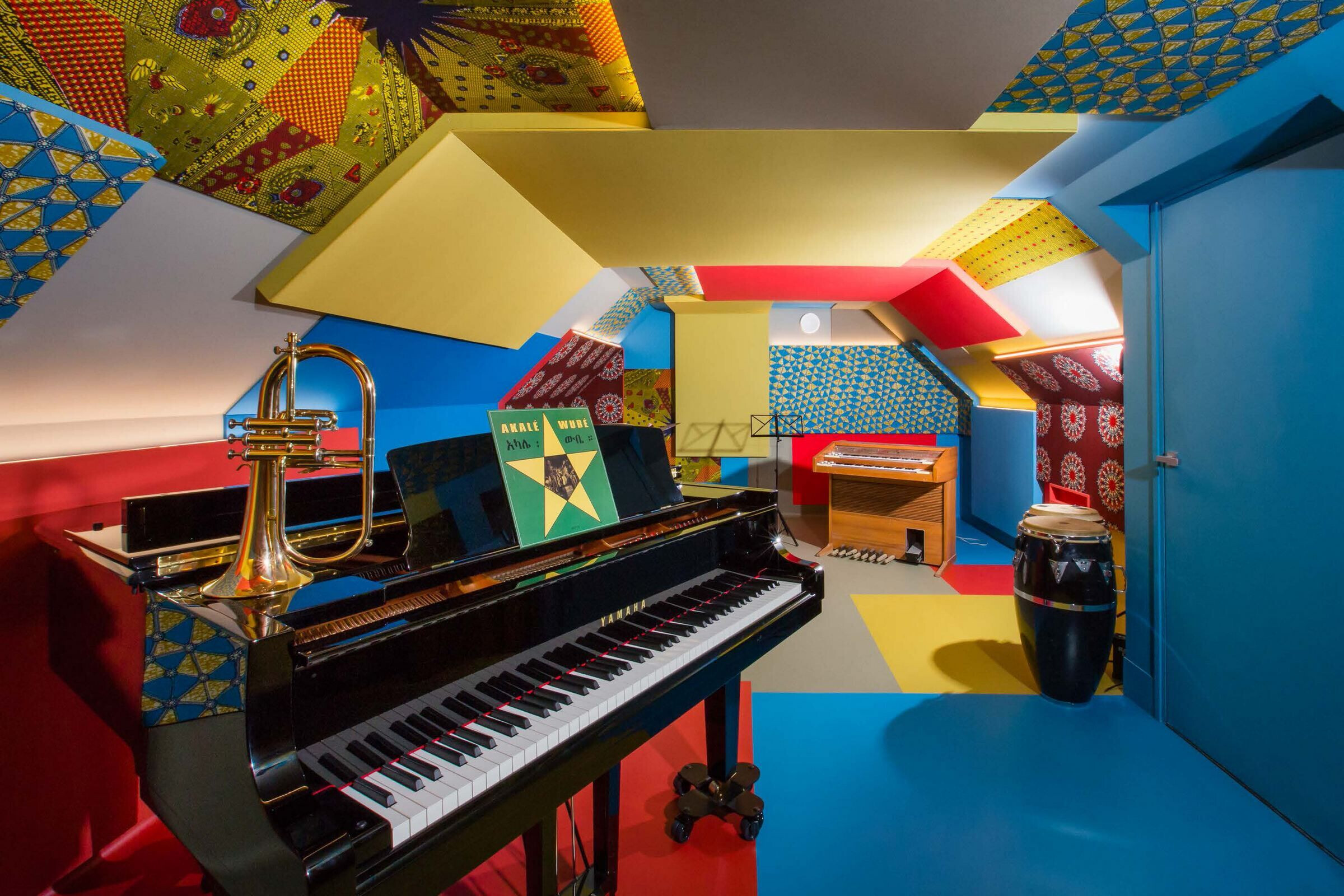 The overall morphology of the caissons (boxes in the box) being largely constrained, of a monotonous geometry, "quasi-military", it was necessary to find the way to bring a playful dimension. The proposal of the "patch-work", a combination of "stains" extending on walls, floors and ceilings, blurs the landmarks, deconstructs the space, a kind of anamorphosis, it energizes the place. This random cutting of the geometry was also perfectly suited to the treatment of the sound environment.
In collaboration with acoustician Jean-Baptiste Prigl d'Ondel, a distribution of absorbent panels, diaphragms and reverberant surfaces was defined. On this basis, a work of combinatorics, a real Chinese puzzle was carried out to define the precise notebook of the panels.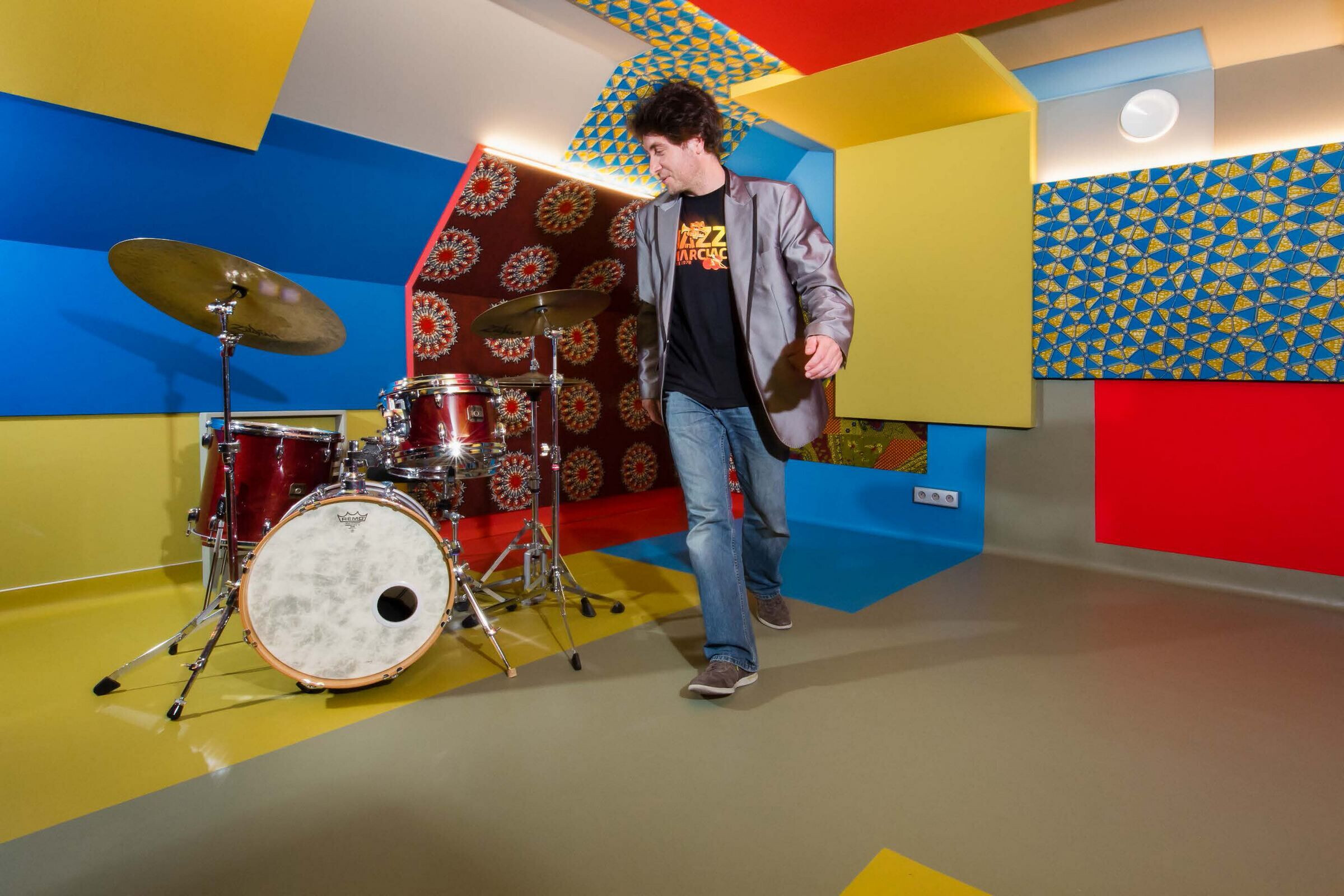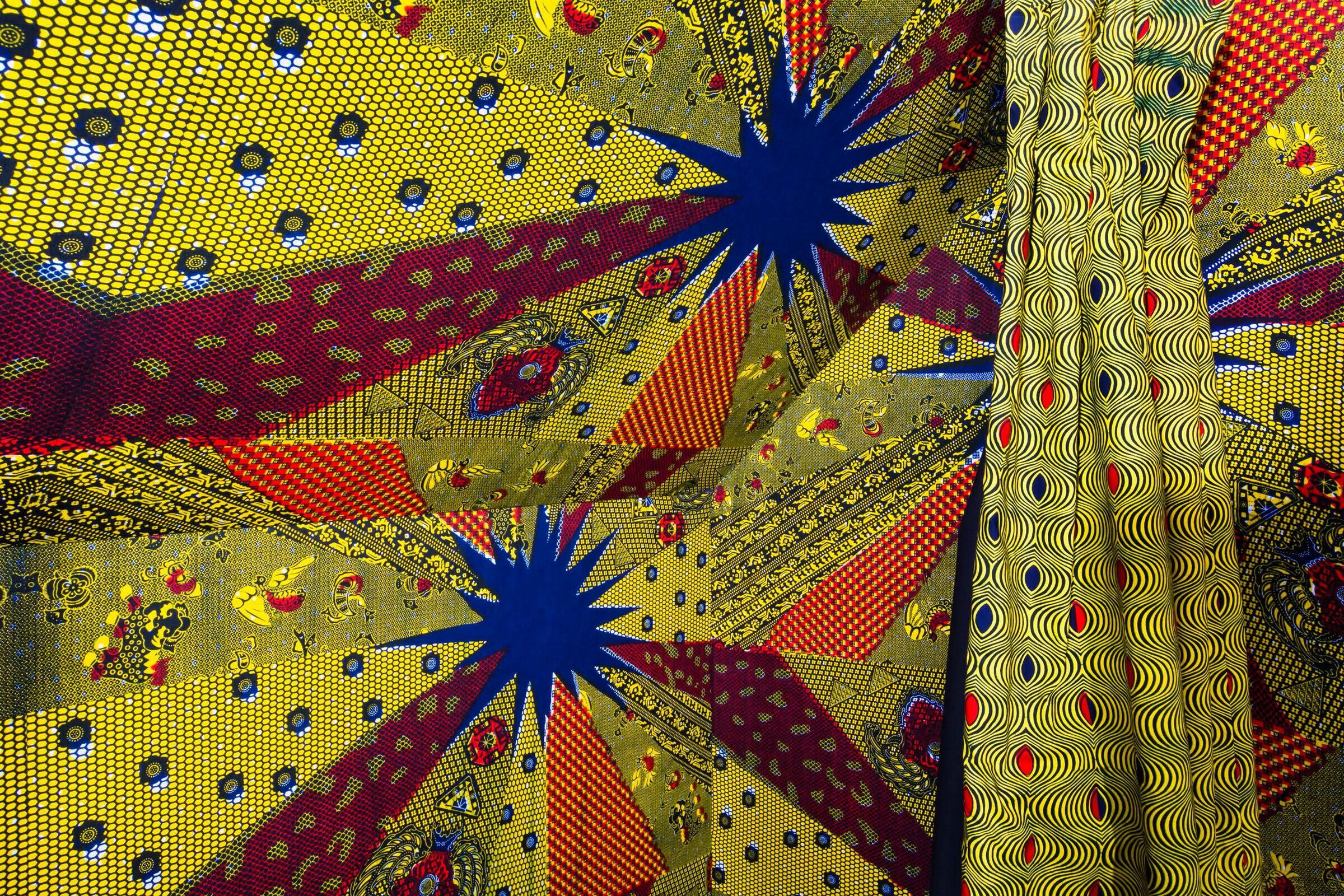 During a first installment, this patch-work game was made in neutral tones, guaranteeing a calm atmosphere. For this second, colorful slice, the choice of materials and colors was inspired by the music of Ethiopia.