What was the brief?
Last summer, the slow-tech spatial design studio kuidas.works* (kuidas? – how? in Estonian) was invited to participate in an Estonian TV series Restaurant 0 that aimed to complete a rather challenging task – to build a restaurant in 7 days at zero cost, using smart recycling.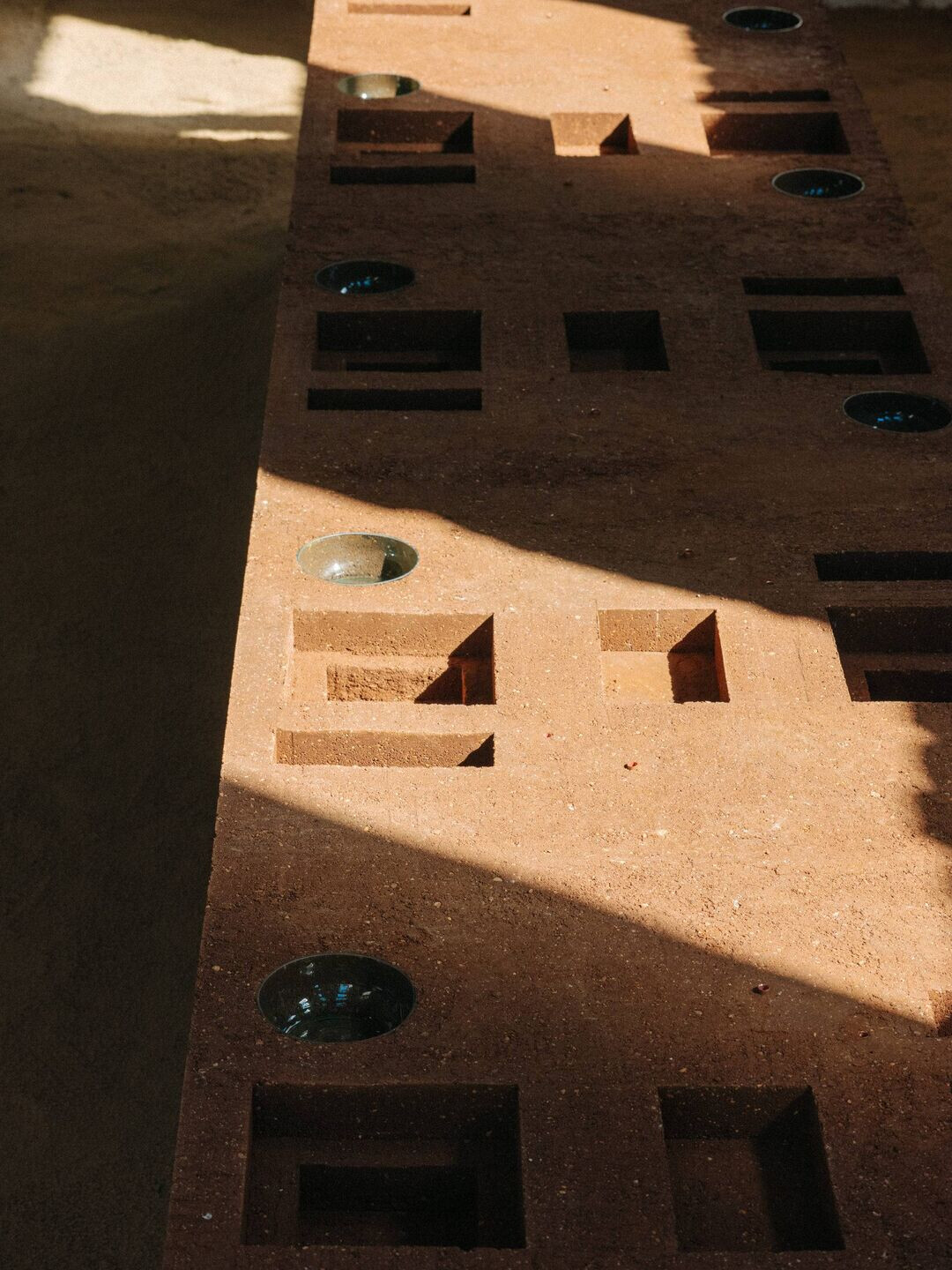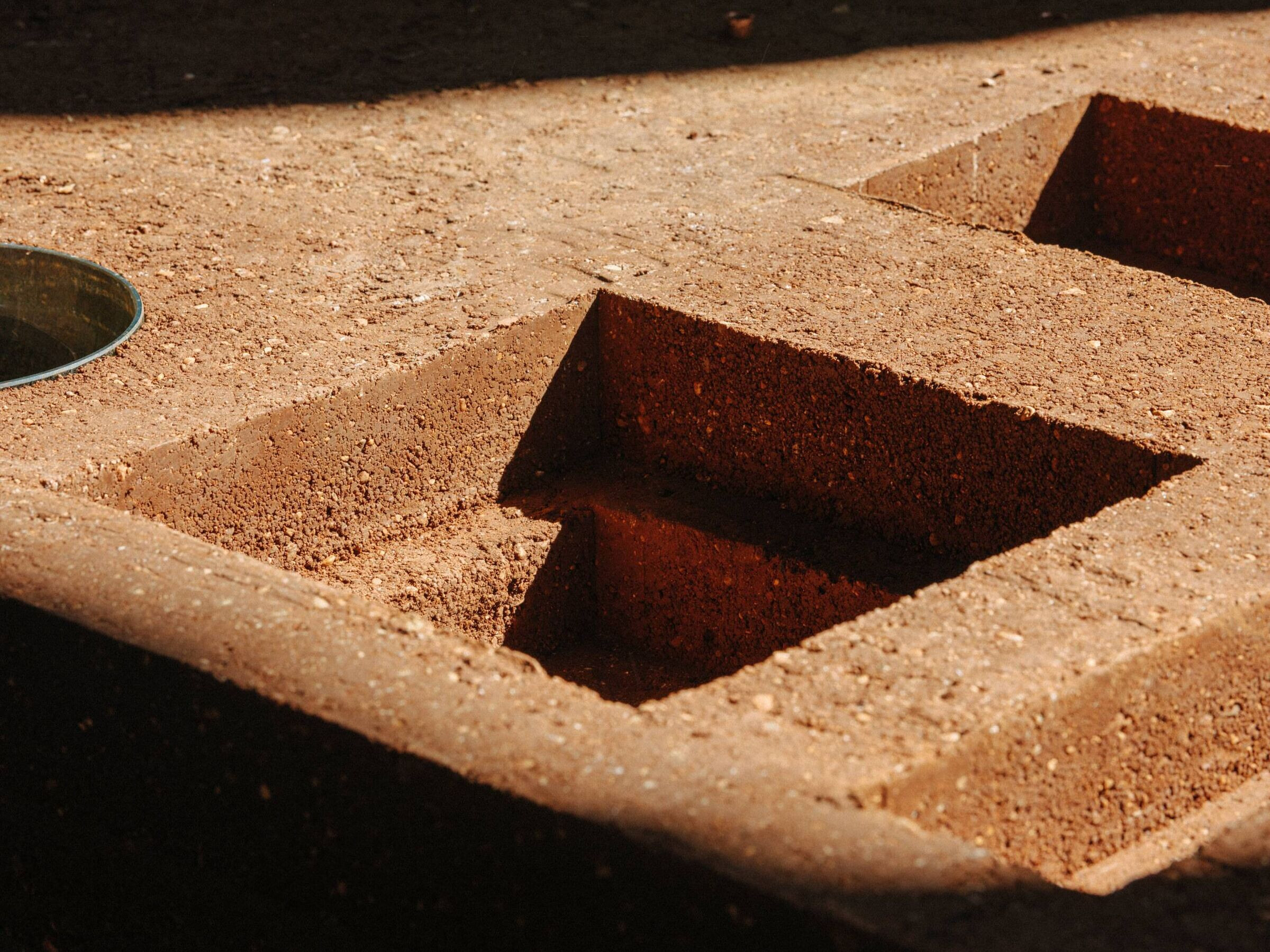 The restaurant was designed and built into the ruins of a 19th-century sausage shop in the Old Town of Viljandi, a small town in South Estonia. Last week, the project was announced as the Estonian Interior Architects Union Annual Award laureate 2021 at the annual Estonian Architectural Awards gala.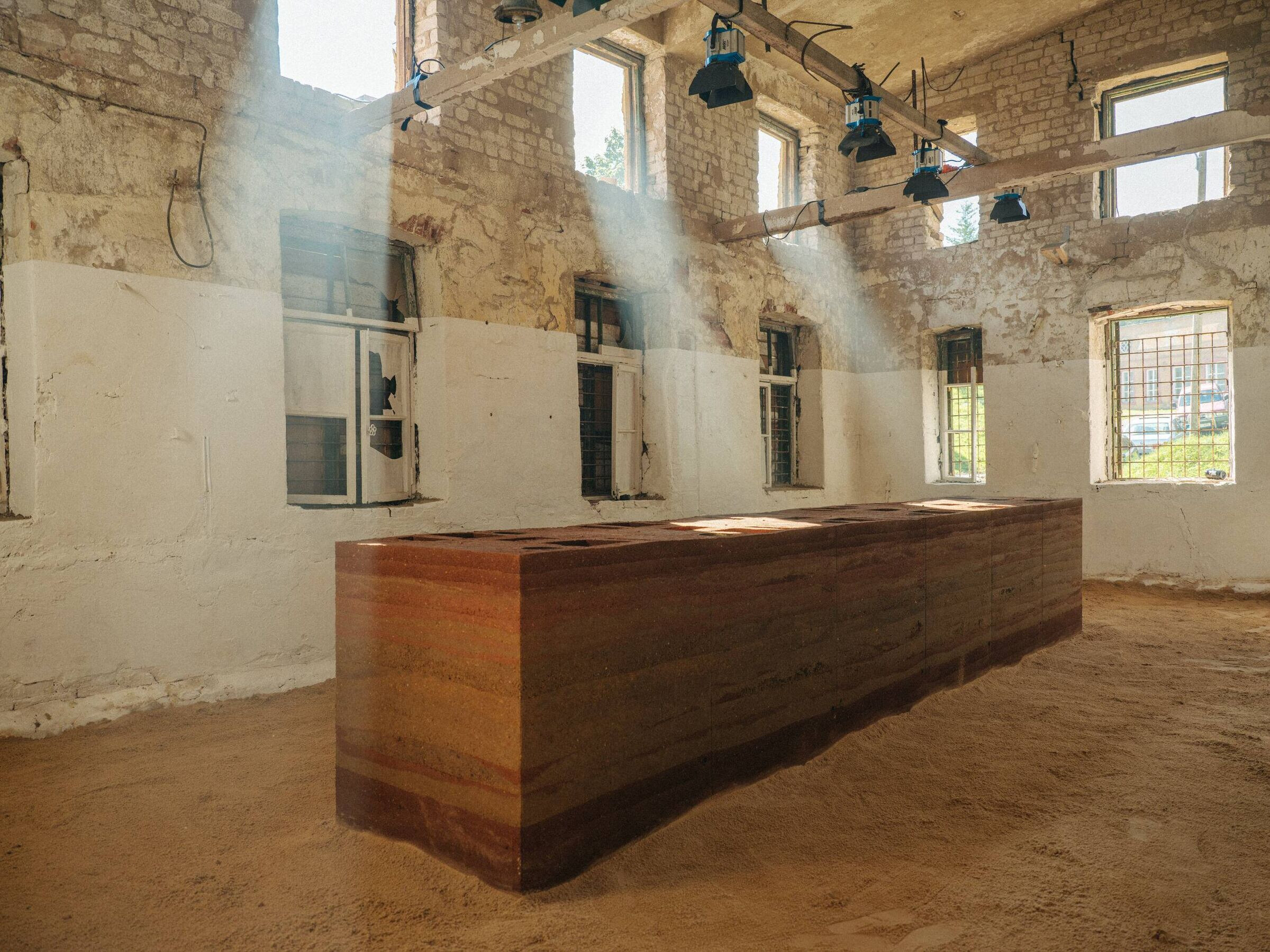 What were the key challenges?
Suppose a design studio is generously handed the opportunity to explore the full range of design possibilities of creating a restaurant experience from scratch with zero budget and without leaving a remarkable footprint. In that case, naturally, the question "how?" arises.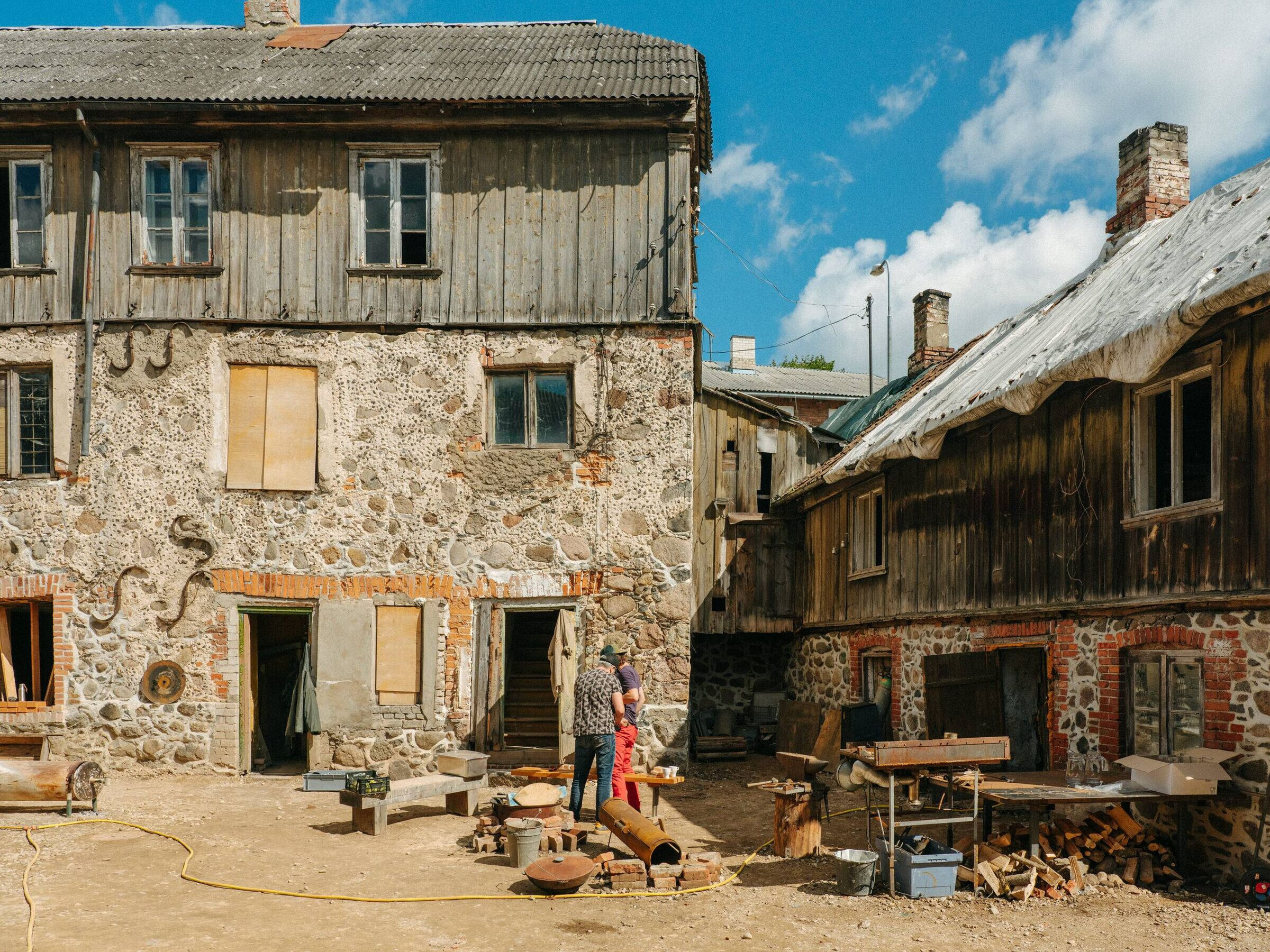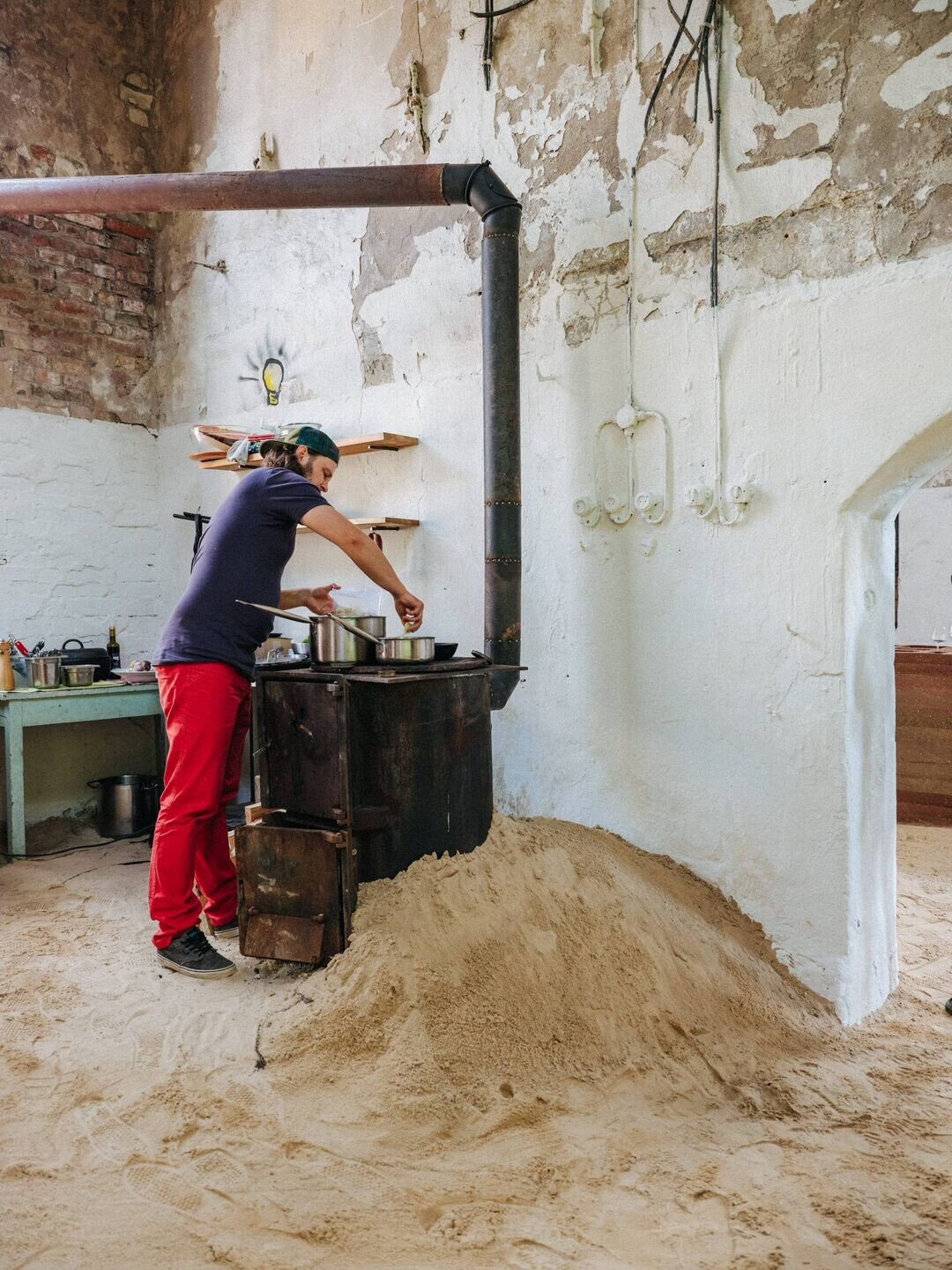 By recycling the waste, we can reduce the footprint of fast consumption. However, even when materials are reused, the result can still end up in landfills or incineration. The recycling process itself can also turn out quite costly or unresourceful. Elaborating that point of view, the design team decided to extend the zero-expense paradigm in the TV show by proposing a conceptual centrepiece for the restaurant – a 15-ton rammed-earth table.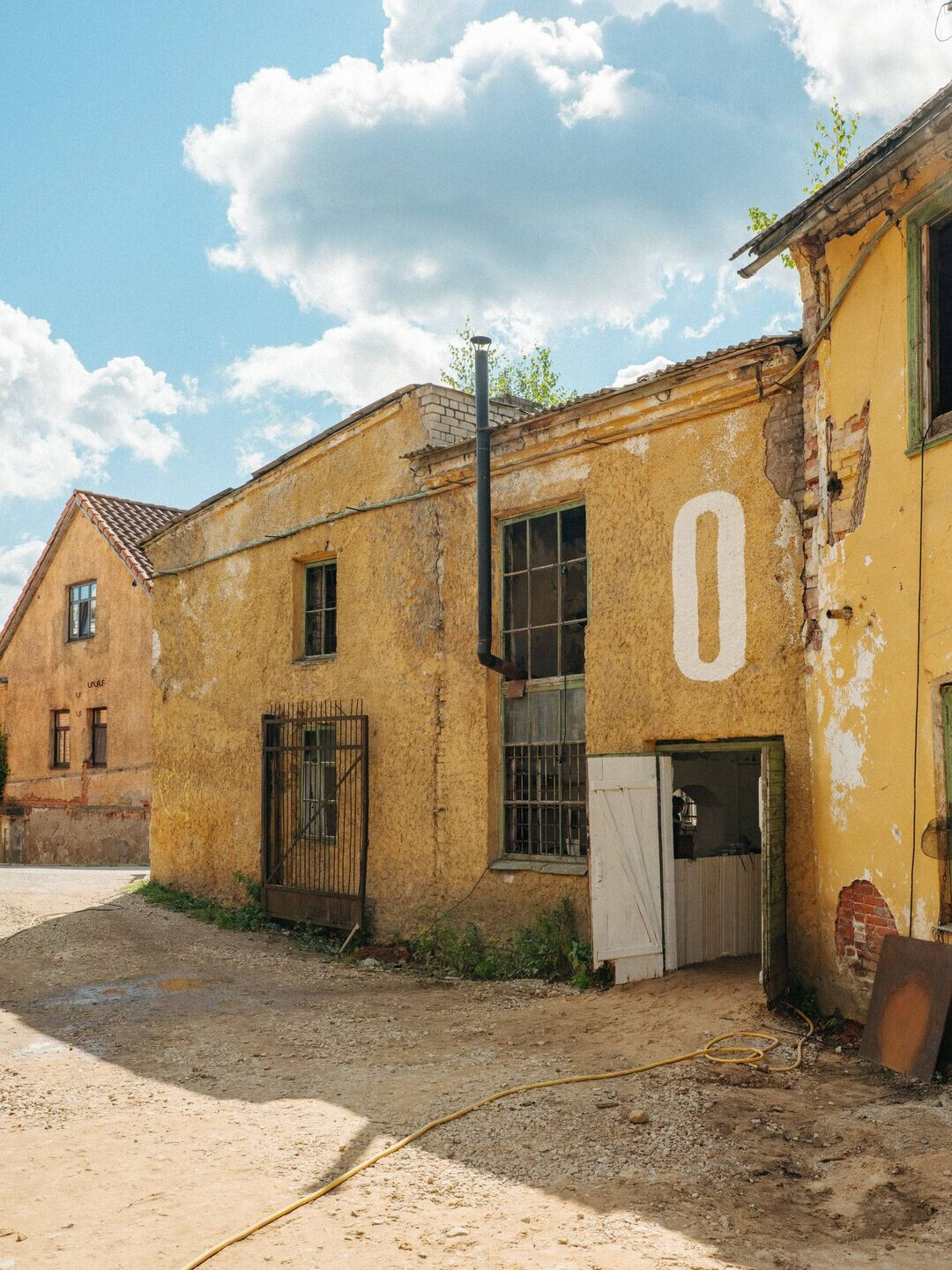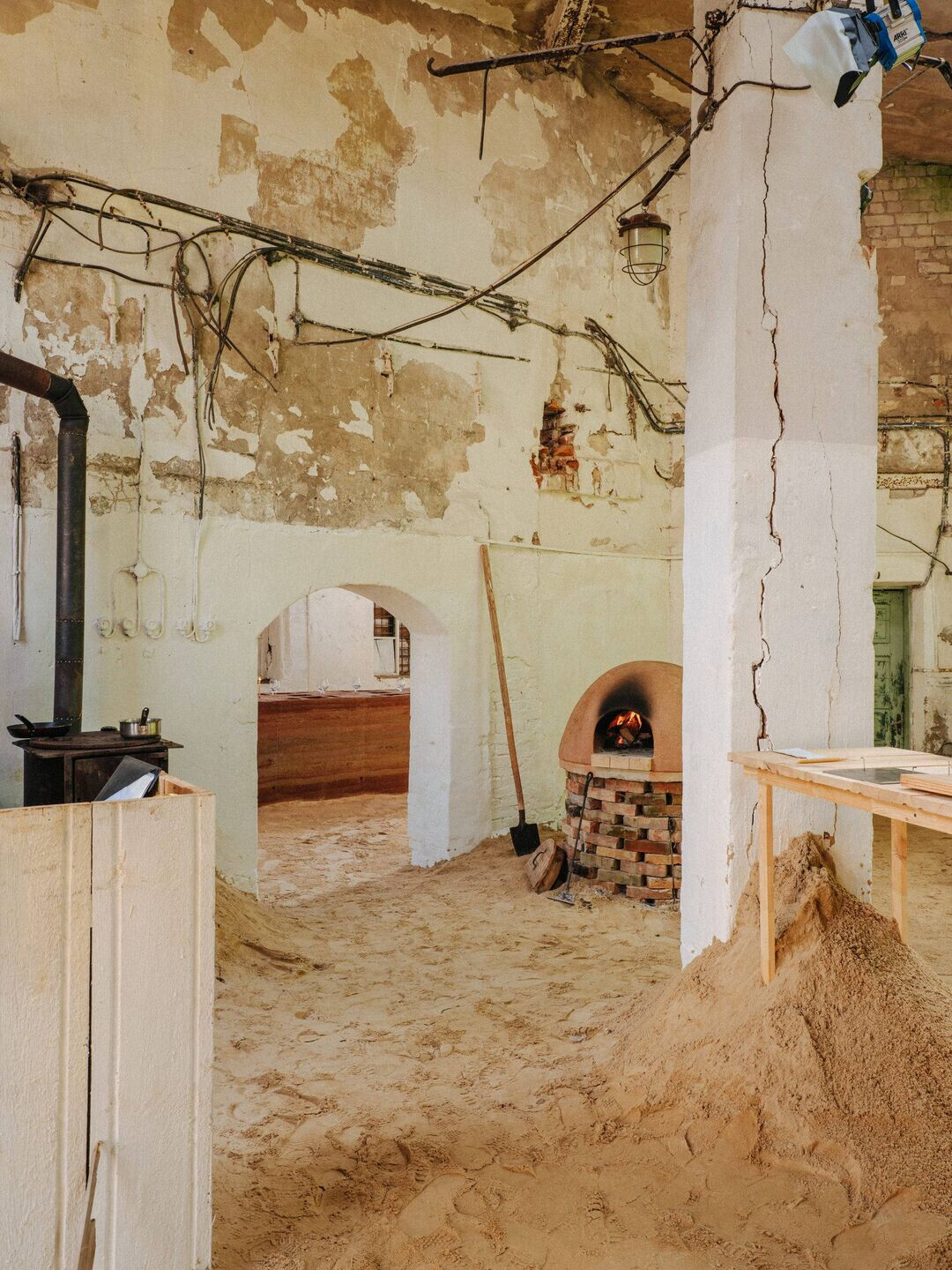 What materials did you choose and why?
The table was an exploration into the simplest, ancient methods - created using the rammed earth technique, using only hand tools and natural materials. Tons and tons of clay were first dried in the sun, then sieved through an old spring mattress frame, carried bucket by bucket into the framework, and finally rammed into a standing height dining table.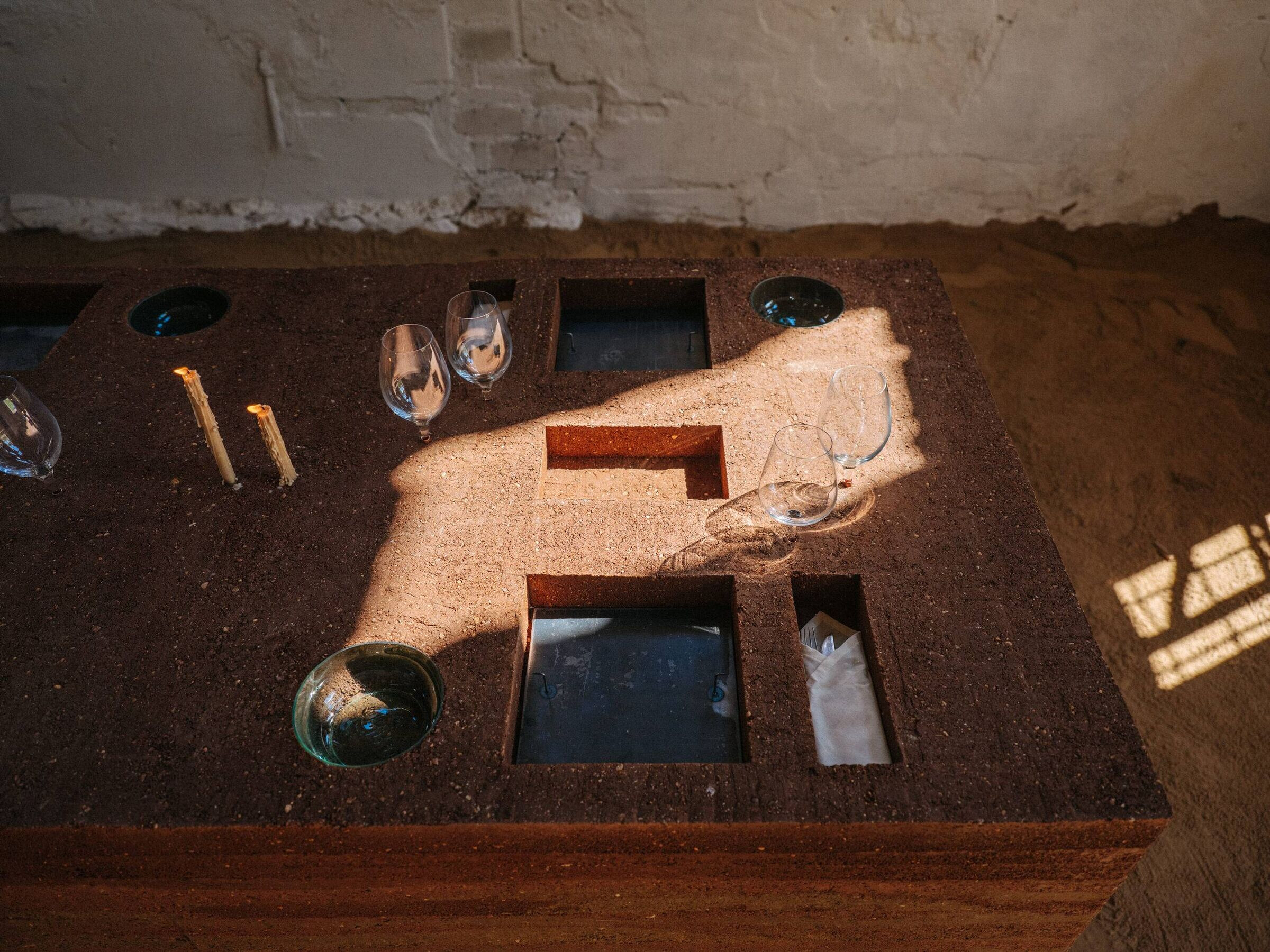 The earth was mainly of local origin and sourced from a nearby clay quarry. Typical of the Devon era, Southern Estonian earth fluctuates in yellow and ochre undertones. The darker red clay was also from the region: Lithuania. Other main materials used in the project were sand - to level the floor - and lime paint to neutralise the walls covered in graffiti.
Team:
Maria Helena Luiga
Andrea Tamm
Henri Papson
Hannes Praks
Co-workers:
Malvo Tominga
Kaisa Sööt
Ann-Katriin Kelder
Kaarel Kuusk
UKU – Pure earth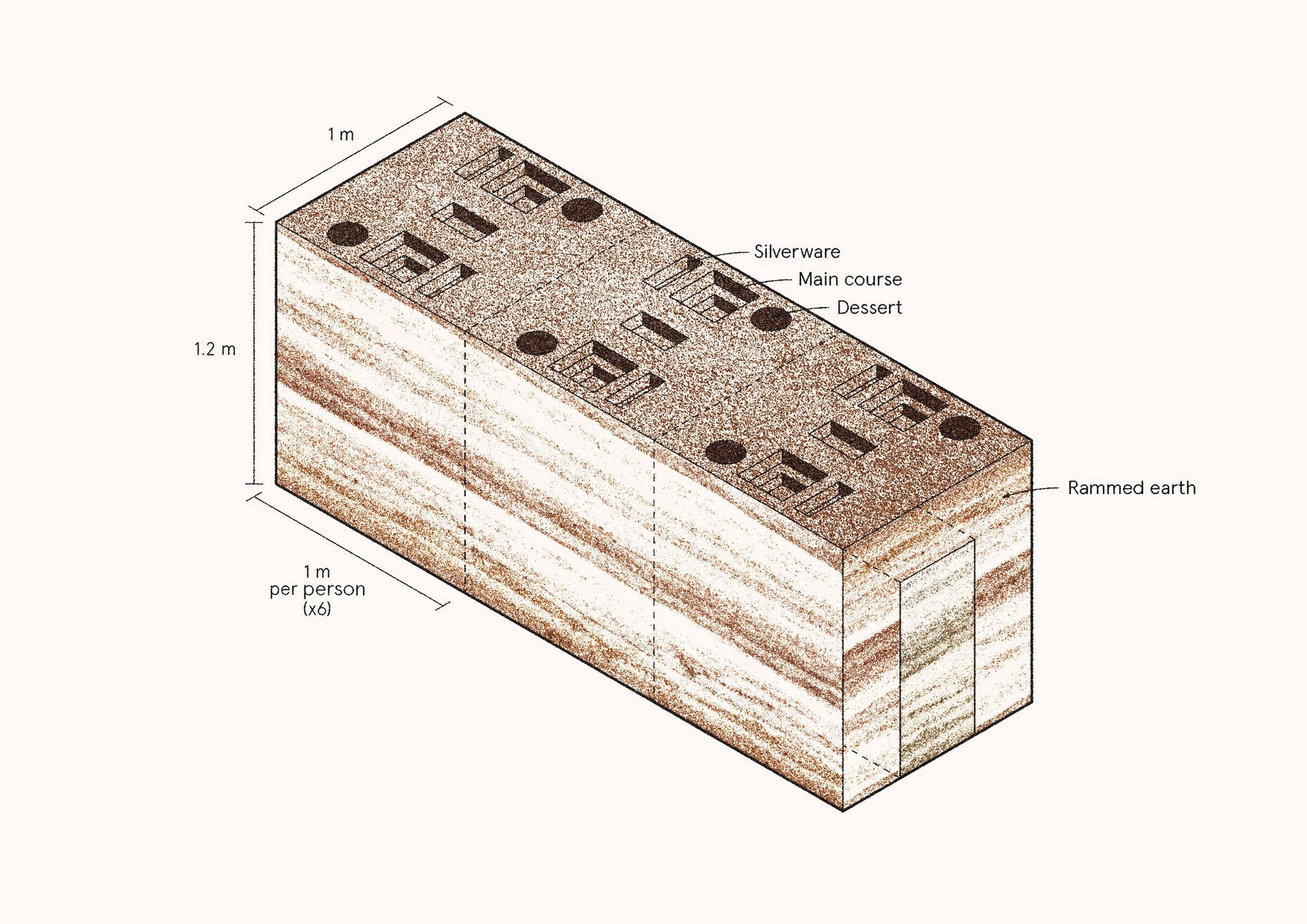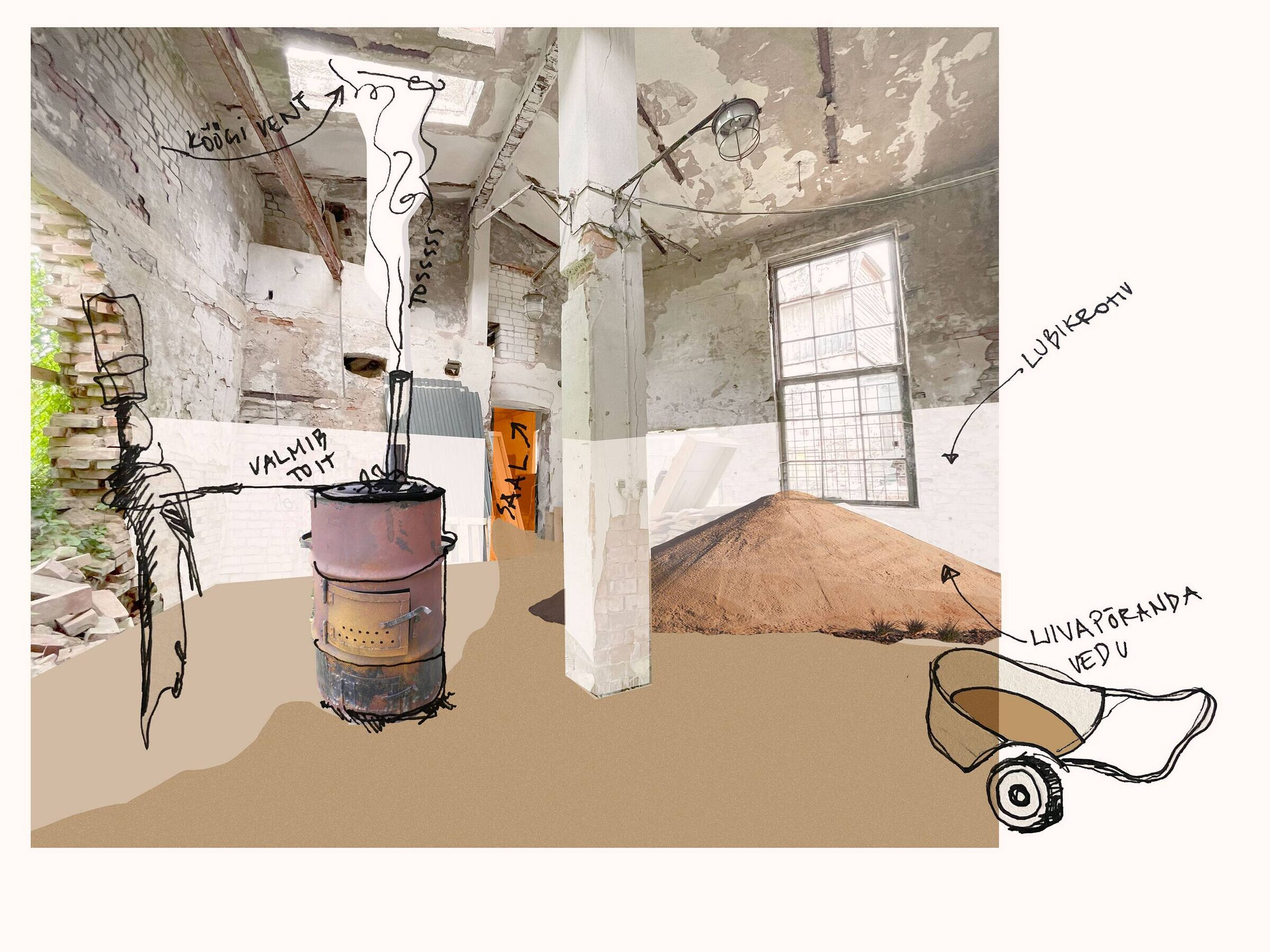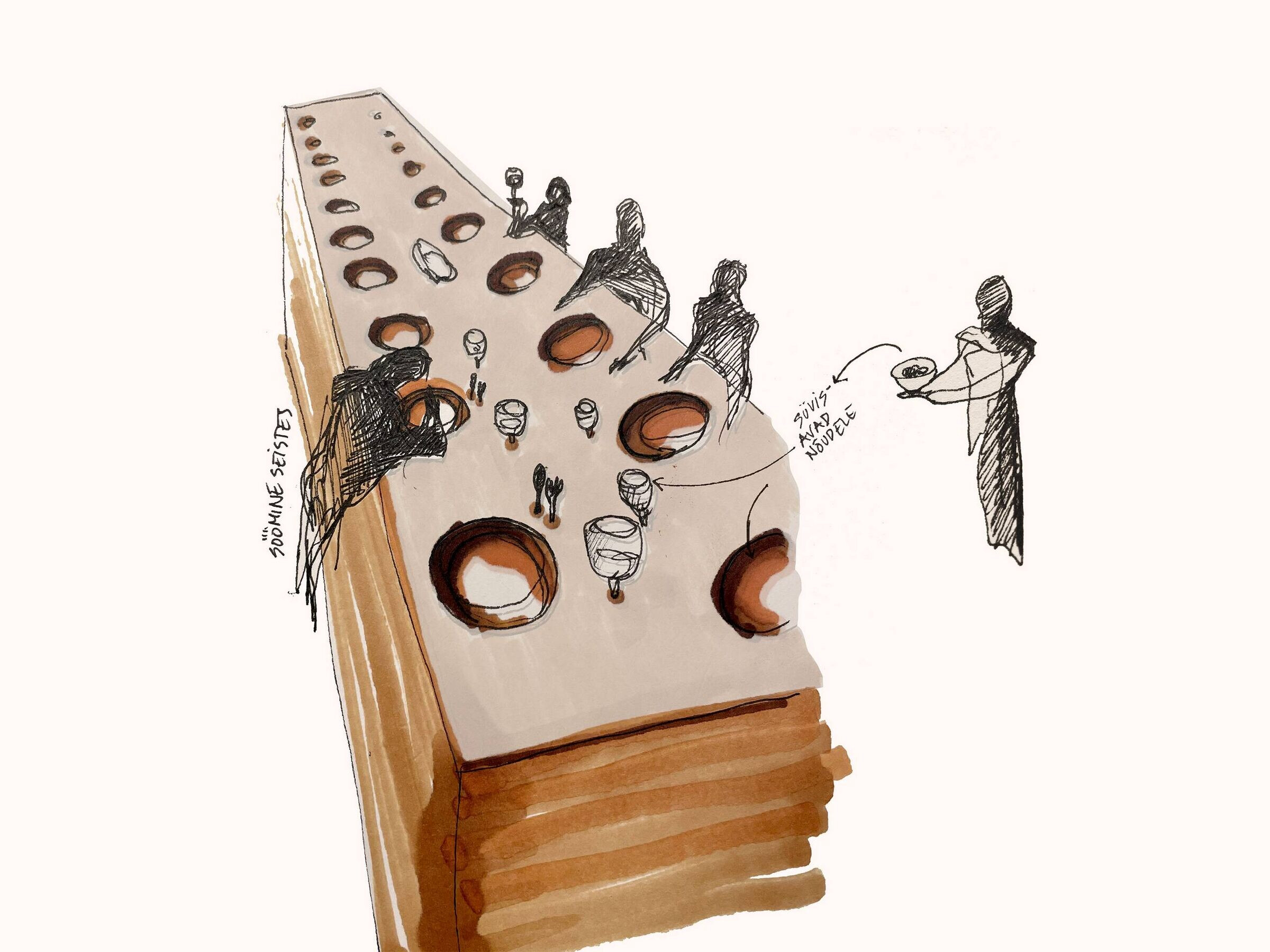 Material Used:
Flooring: Sand
Interior furniture: Rammed earth
Walls: White limepaint