Salt Shed is a vacation home for an extended family in the mountains of Stowe, Vermont. The design takes its cues from the eponymous salt shed structures throughout New England. The large, walled, three-sided open concrete structures with gabled roof tops, house tons of road salt for plow trucks to spread across the snow laden roads of the region. The rugged concrete plinths function as backstops for loading the salt and are designed to withstand this harsh seasonal event. At Salt Shed, the residence is clad in utilitarian metal siding on formidable concrete structures. The exterior cladding is corrugated metal siding with black stained ship lap siding with warm toned cedar soffits to add visual warmth. A black standing seam roof wraps the two twin gables. A recessed flat roof connector and deck joins the two gables and visually extends beyond the south gable creating a four-season porch.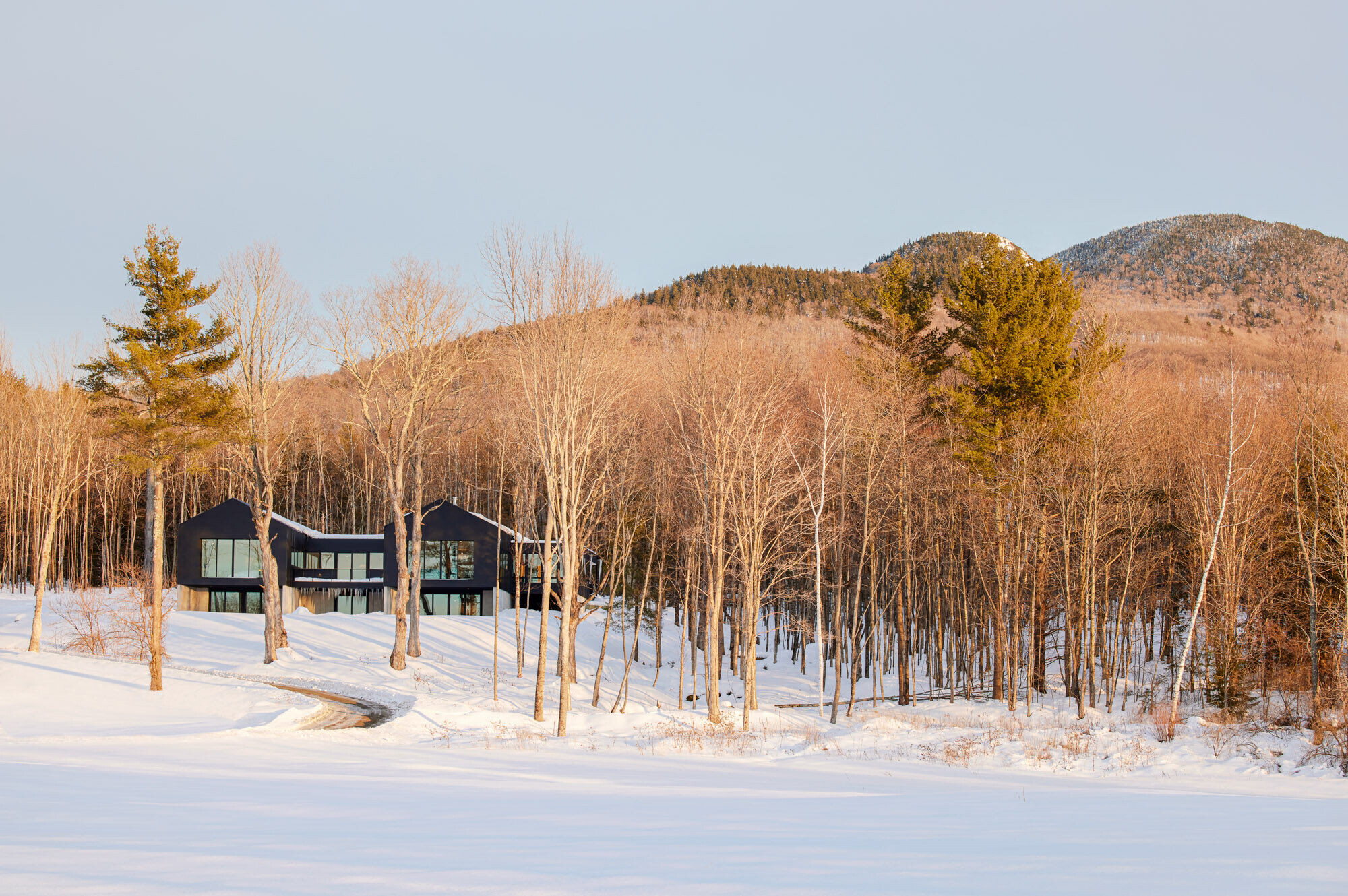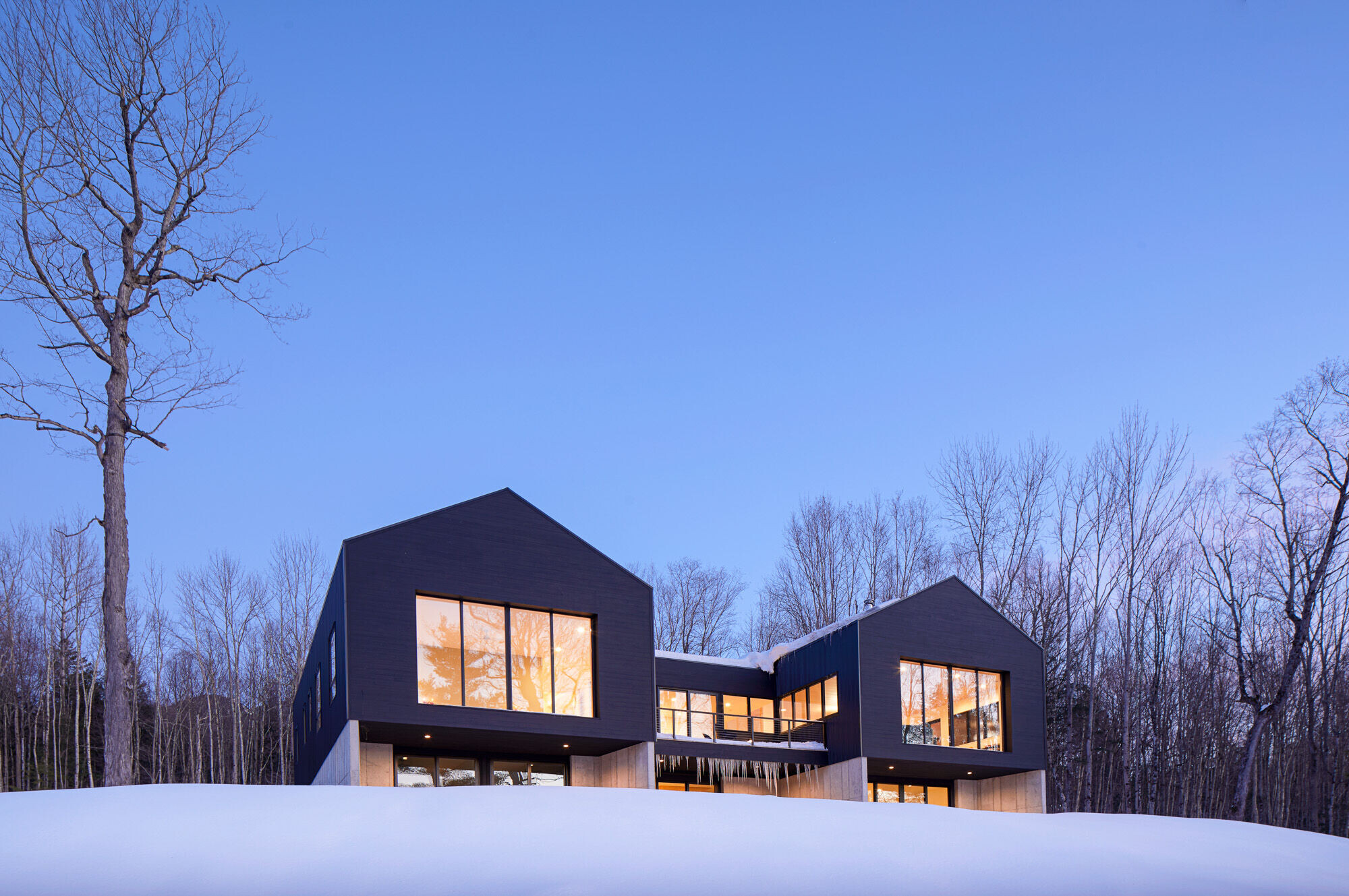 The home sits on three concrete plinths, each with tapered front edges, that embed the home into the hillside. The three-sided concrete forms allow the house to rise above the landscape to capture the Western mountain views and to allow lower-level access to the grade. The eastern entry side concrete elevation kisses the grade and allows for vehicle and person access into the home. The entry is defined through a cut-away corner of the south gable façade.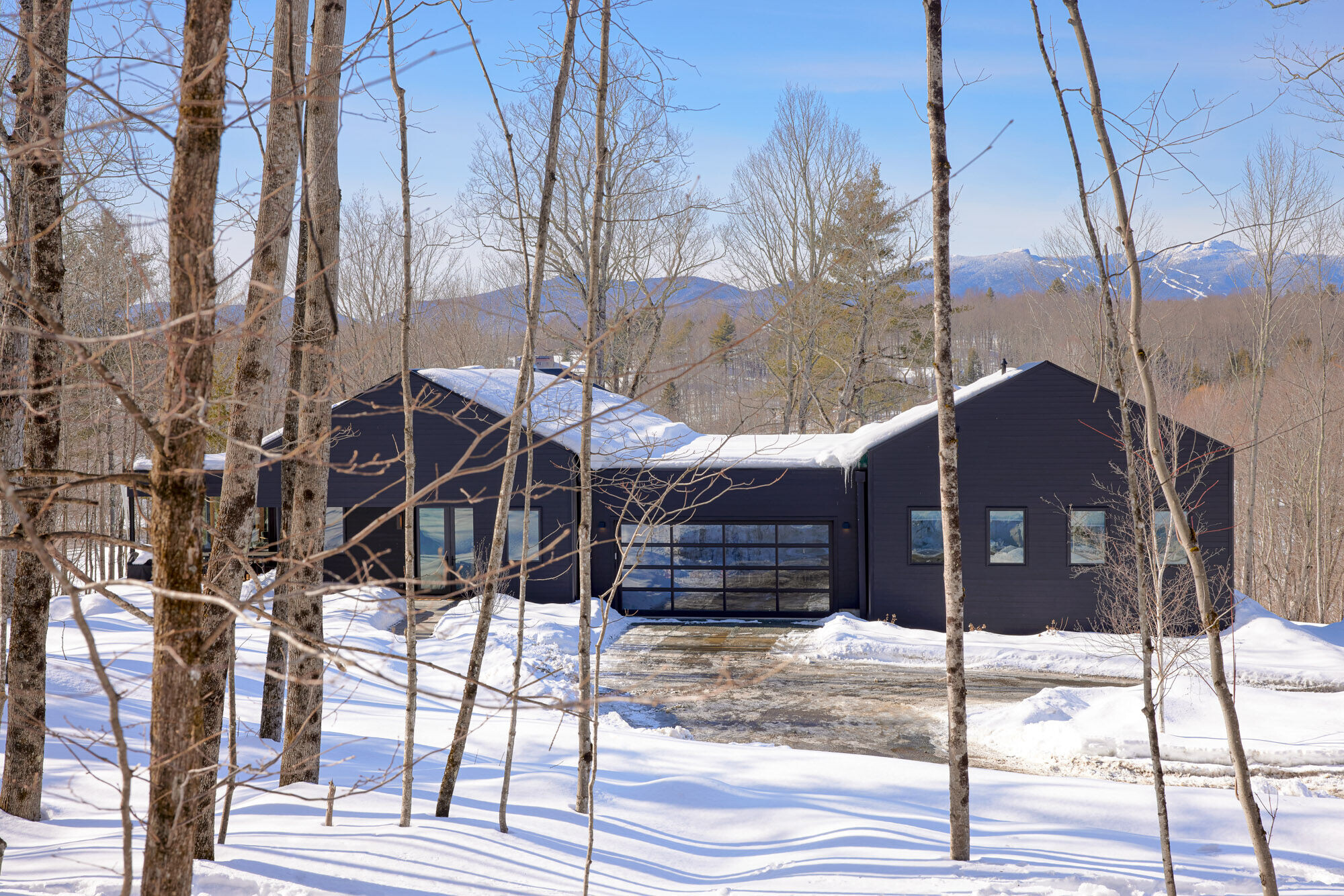 The three-bedroom home is programmatically divided into private and communal spaces. The south gable and porch connector define the public spaces within the home. The connector space functions as the go-between for the living spaces, the bedroom spaces and the vertical circulation to the lower-level living. The garage slides between and is nestled between the gables. The home is energy-efficient and meets all local, state and Energy Star requirements.