History of origin
With up to 20,000 passengers annually, the tours across Lake Zwenkau are an important tourist magnet in the southern area of Leipzig. The outdoor facilities at the ferry terminal of the Zwenkau yacht harbor offer the waiting passengers of the MS Santa Barbara a spacious, terraced harbor area with a wide view of the harbor and the lake. So far, however, there was no protection from direct sunlight, which led to considerable heating in the stone surroundings, especially in the summer months.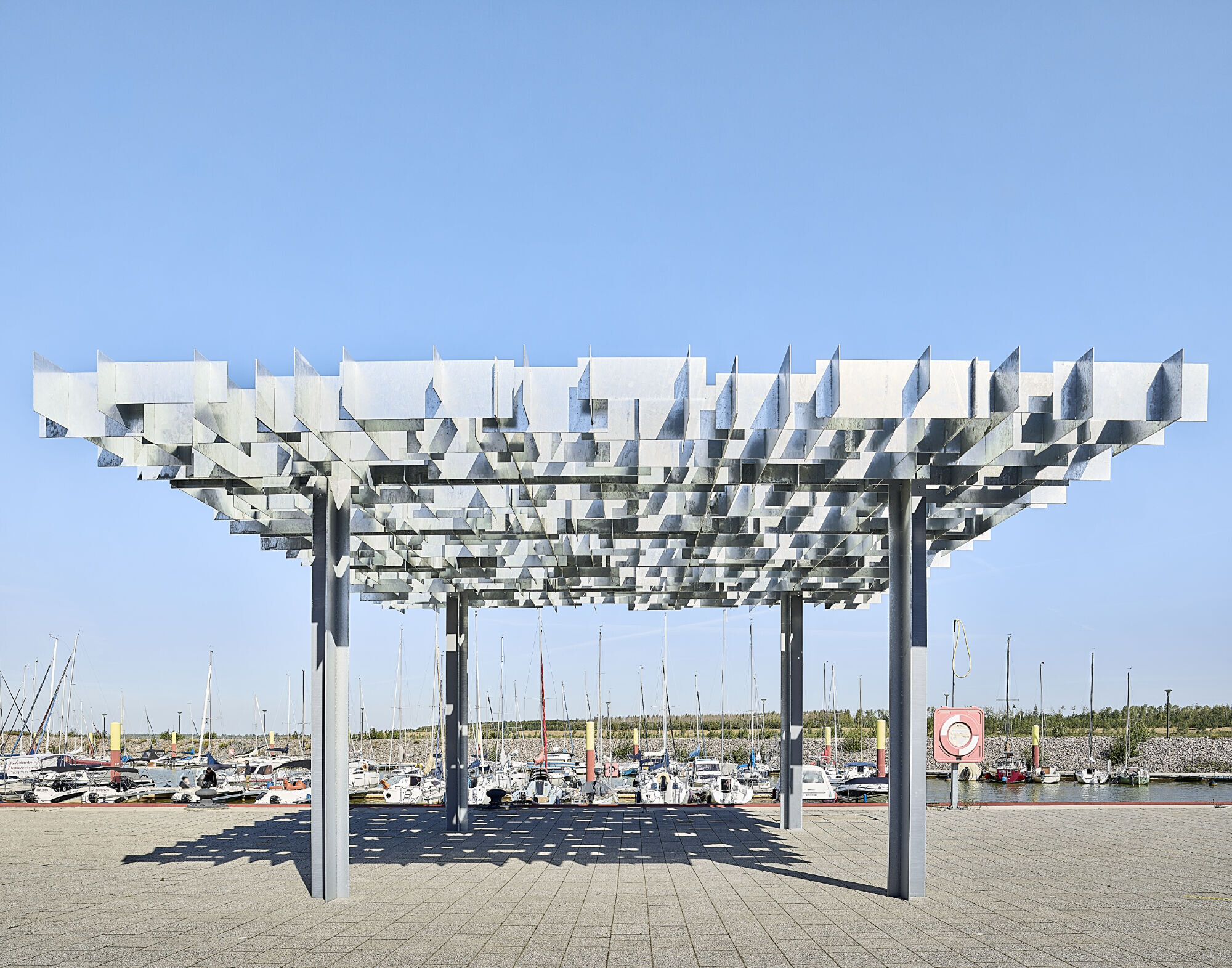 In order to counteract this problem and to allow the - mostly older - passengers a more pleasant stay, the operator of the port facility, approached the architecture faculty of the HTWK Leipzig in order to receive ideas for a shady construction as part of a study-project . Right from the start, the specific implementation intention became the central planning requirement.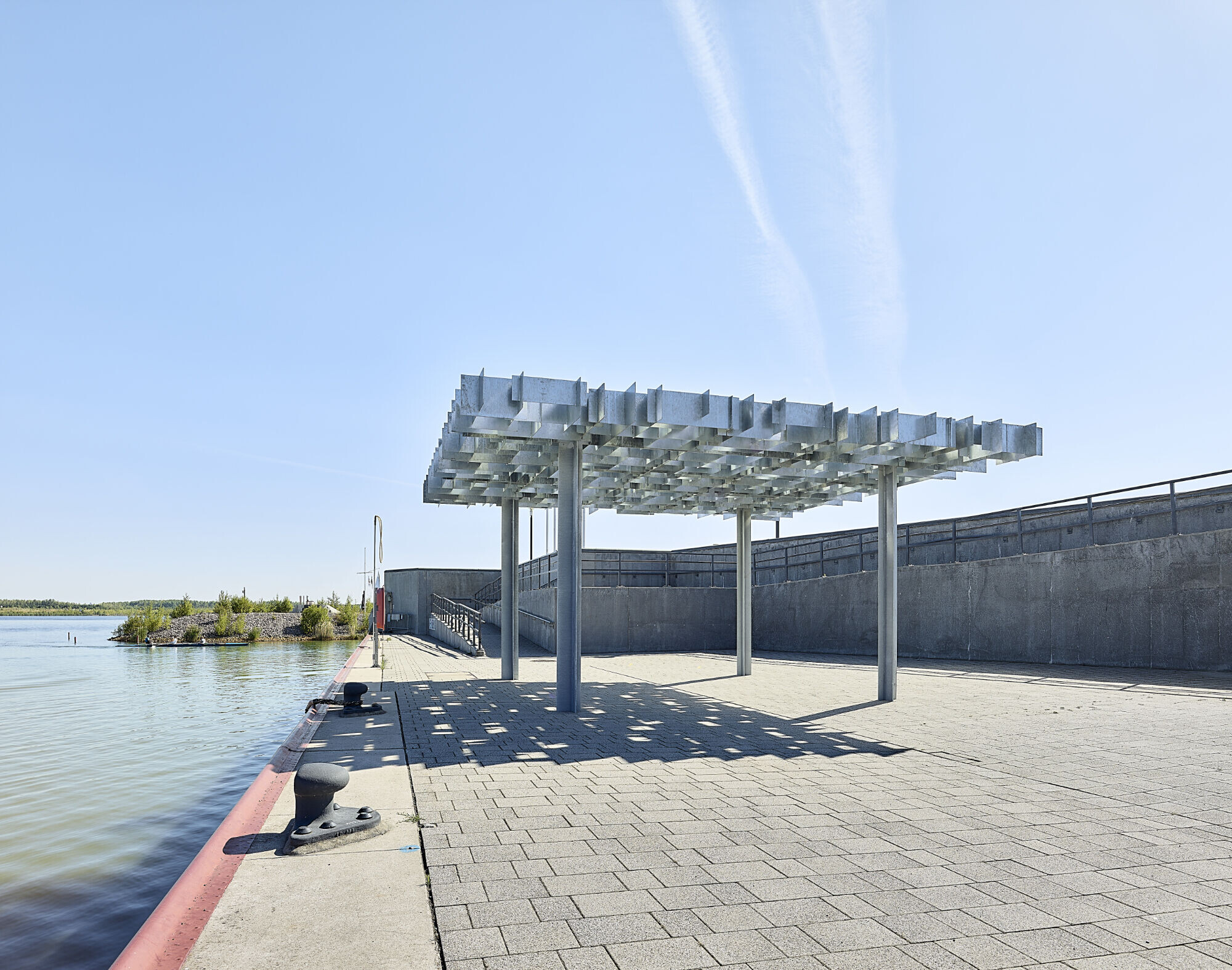 The planning proposal for the construction course came from master's student Lydia Gockel and was so convincing, that a diverse jury recommended her design for implementation. For reasons of planning and liability law, the further processing was transferred to Knoche Architects, whereby the author was able to further develop the design approach into an executable project as part of an office internship.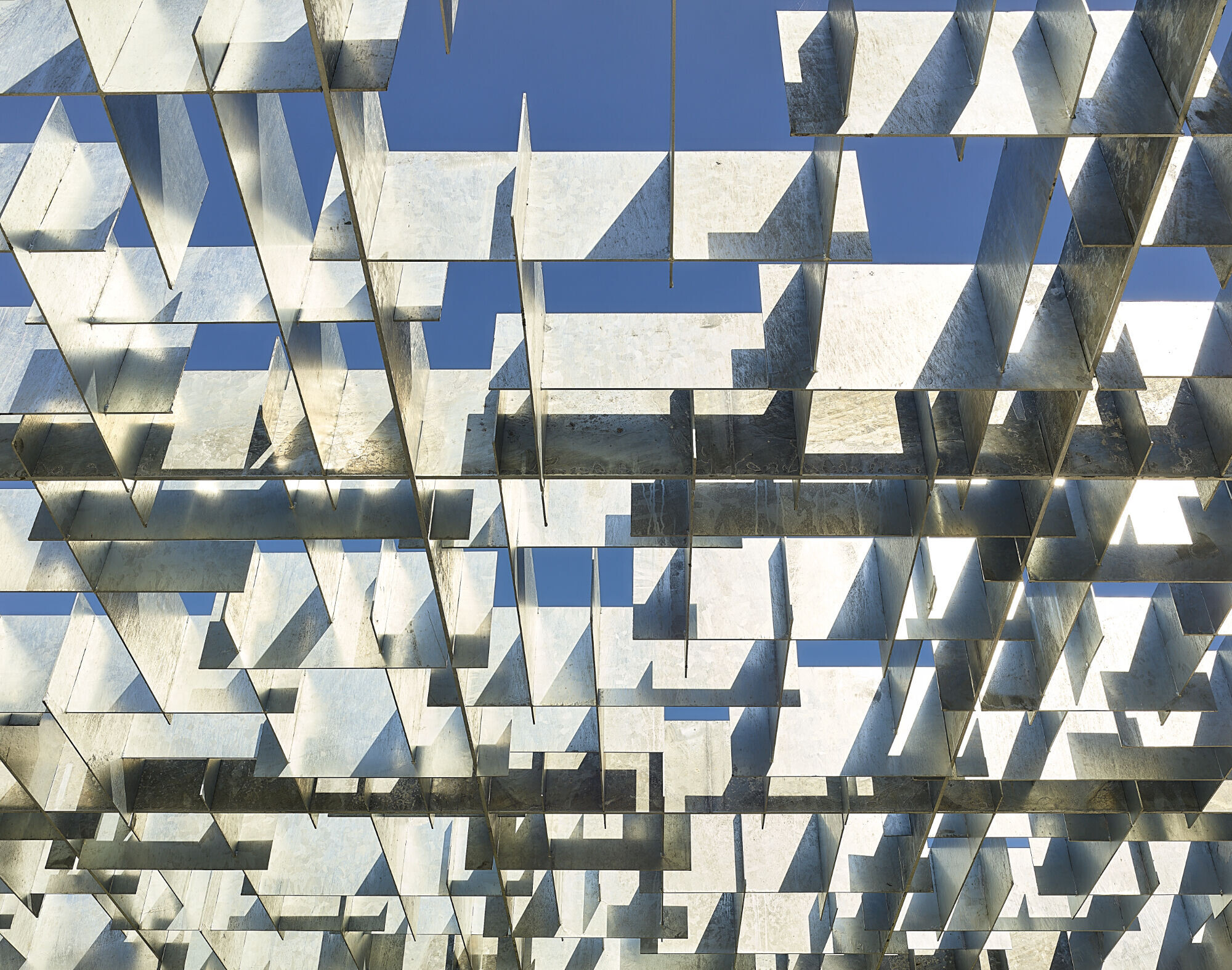 Shape and architecture
The square roof surface rests on four cross-shaped supports and mediates in the non-orthogonal arrangement between the different edges and alignments of the tiered port facility, without looking for a parallel reference.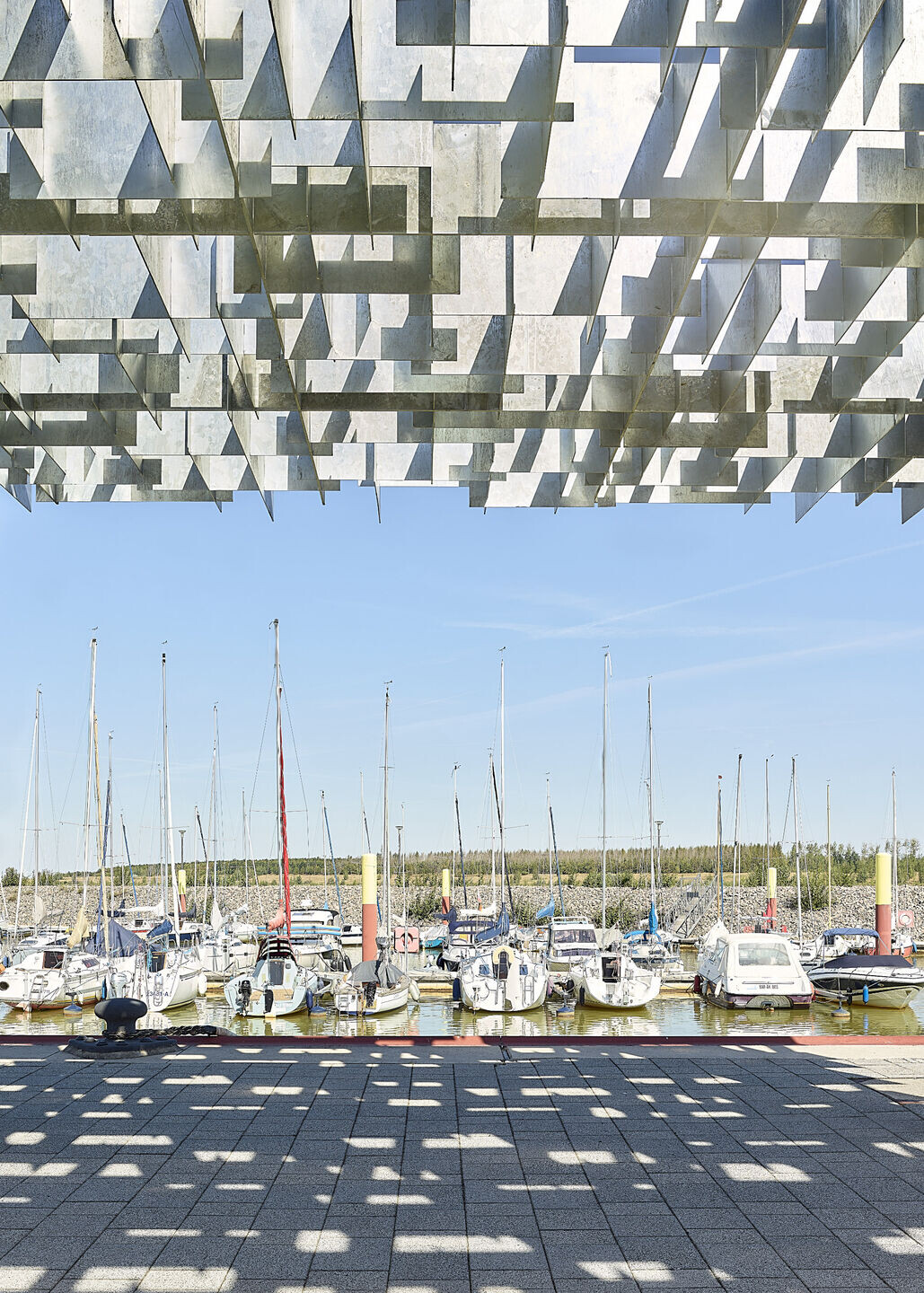 The metallic structure creates a varied play of light and shadow on the pavement of the jetty. Depending on the direction of tanning, more or less light shadow patterns are created. When the sun comes deeper, when most of the passengers are there in the afternoon, the shadows reach their highest density. The open construction prevents heat build-up, which significantly enhances the quality of stay at the ferry terminal.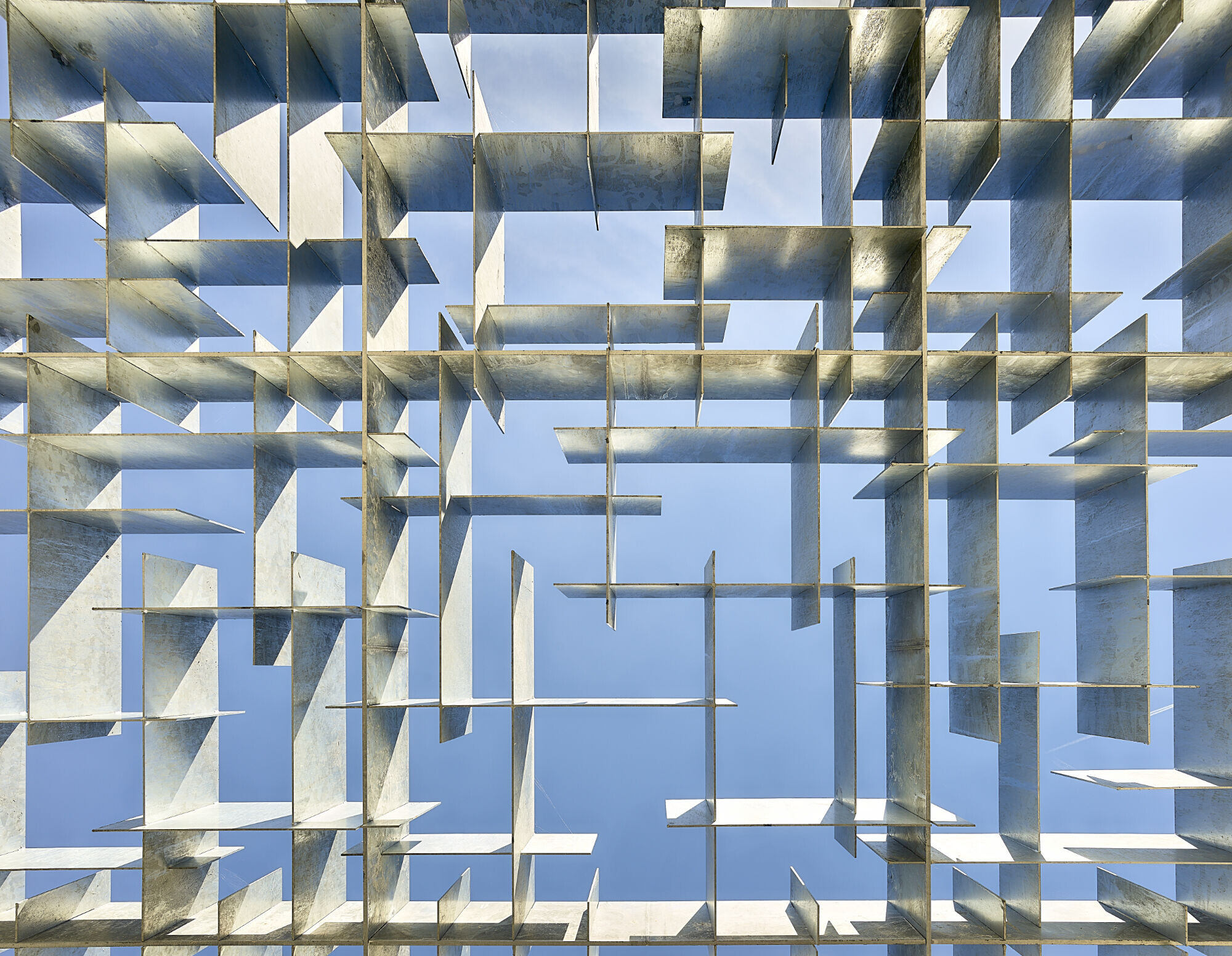 The hot-dip galvanized surfaces of the construction correspond to the ambience of the surrounding port facilities and mediate between their surfaces made of steel, stone and concrete. As a result, the shade roof is present, but does not push itself into the foreground in the harbor area.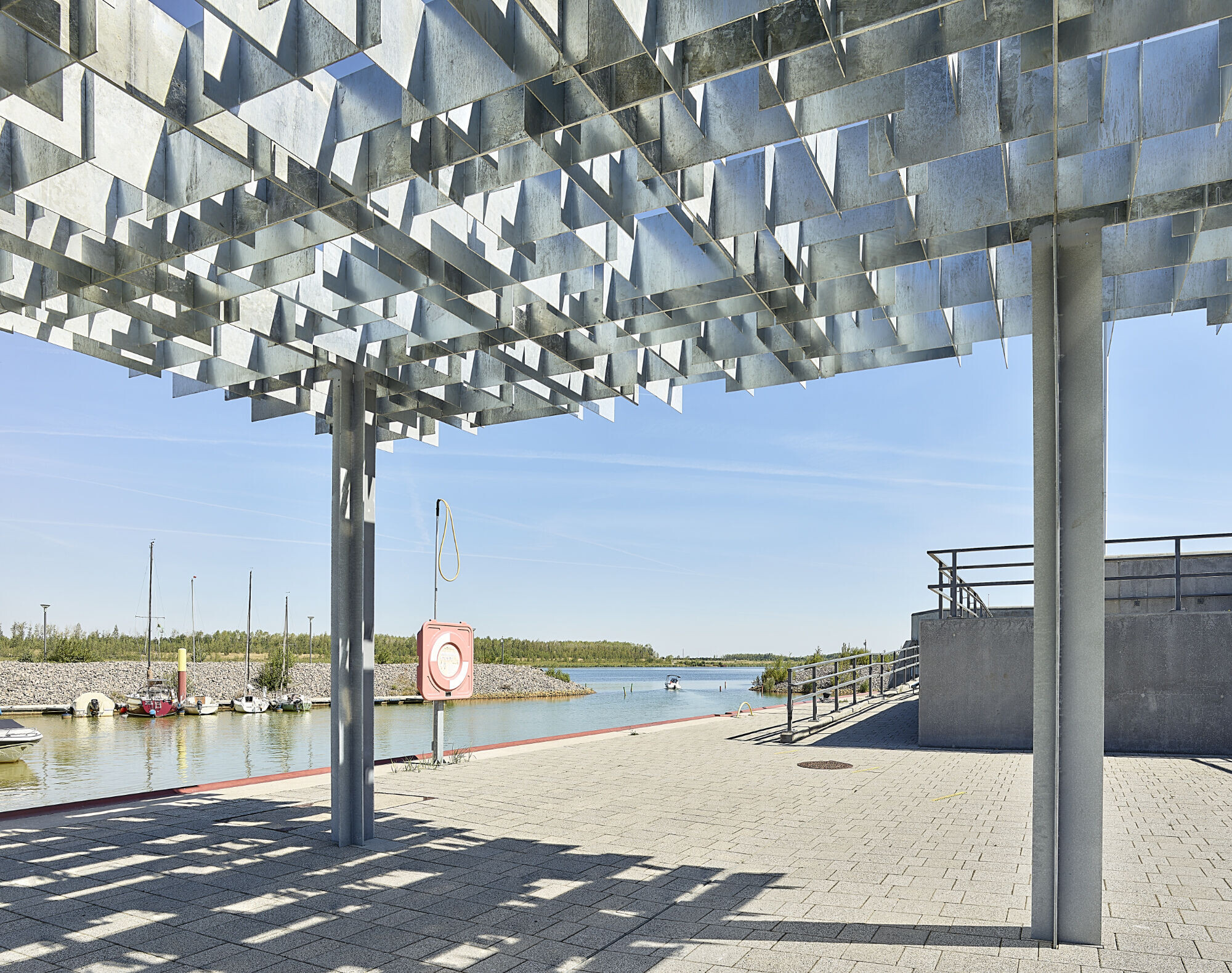 Material Used :
This is an open sculpture on the harbour area of Zwenkau, it's use is to give shadow to the people waiting for the cruise-boat. There are no facades, doors, windows etc.