SPPARC's Southworks sets a benchmark for future developments as we look to a 
safe and social return to the office.
Smart office scheme Southworks in central London, which has been named as "the smartest office in the world," has now completed.
Developed by MiddleCap and designed by SPPARC, the scheme brings together technological and natural features to form a landmark post-pandemic, future-proofed office. Sustainability and wellbeing are prioritised to create an optimum space for companies, employees and the environment.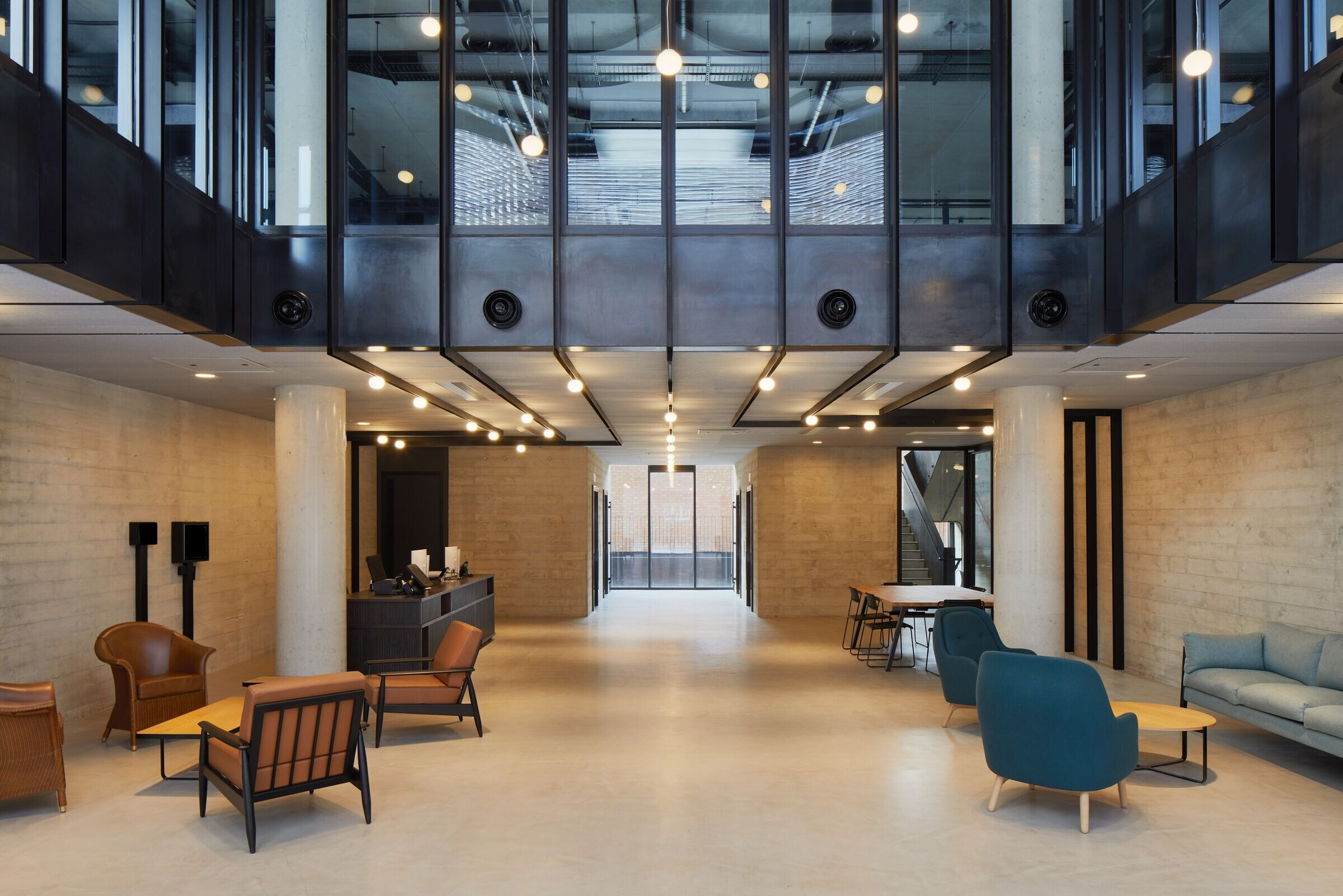 The seven-storey, 70,000 sq ft scheme was recently named as the world's smartest building at the Futureproof Awards and became the first UK building to achieve the Smart Building Certification Platinum certificate, only the second in the world to do so after EDGE Amsterdam.
The new building, which is located on Rushworth Street, Southwark, features a number of technologically innovative measures (more info below), which when combined with high-quality architecture and design elements, create a responsive and productive environment that enhances users' safety and wellbeing.
The building's architecture is inspired by the industrial legacy of the area, achieved through a modern interpretation of robust materiality, façade hierarchy, and surface detailing. The sinuous brick façade articulates the buildings form along the length street whilst its standout design feature is a stunning double height entrance formed from delicately constructed, technically challenging and handcrafted Italian crystalline cast glass bricks.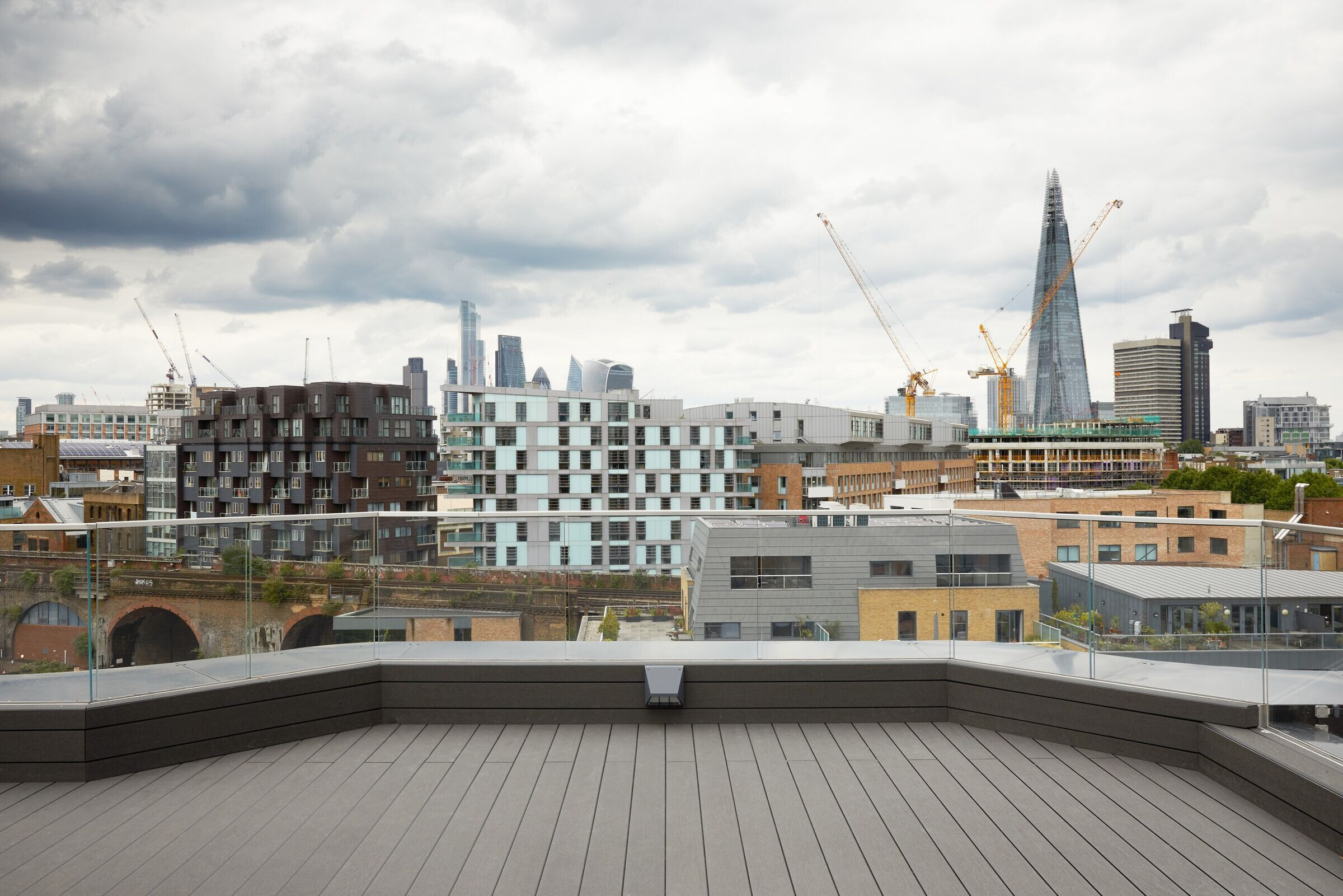 Internally, the contemporary and raw aesthetic continues with a deftly created loose-fit fit-out that will offer flexibility to future tenants for day-to-day use as well as events. SPPARC's concept for the interiors includes a clean, minimal palette of steel, glass, brick and concrete. Black exposed services, warehouse style windows with opening lights and generous building proportions give the space an almost gallery-like feel. The form, colour and location of the services have also been carefully considered, creating an installation on the ceiling and displaying further craftmanship.
Natural light in bathrooms and stairwells showcases the design's strong focus on wellbeing and health, and a series of roof terraces provide additional amenity space to all occupiers with stunning views across the London skyline.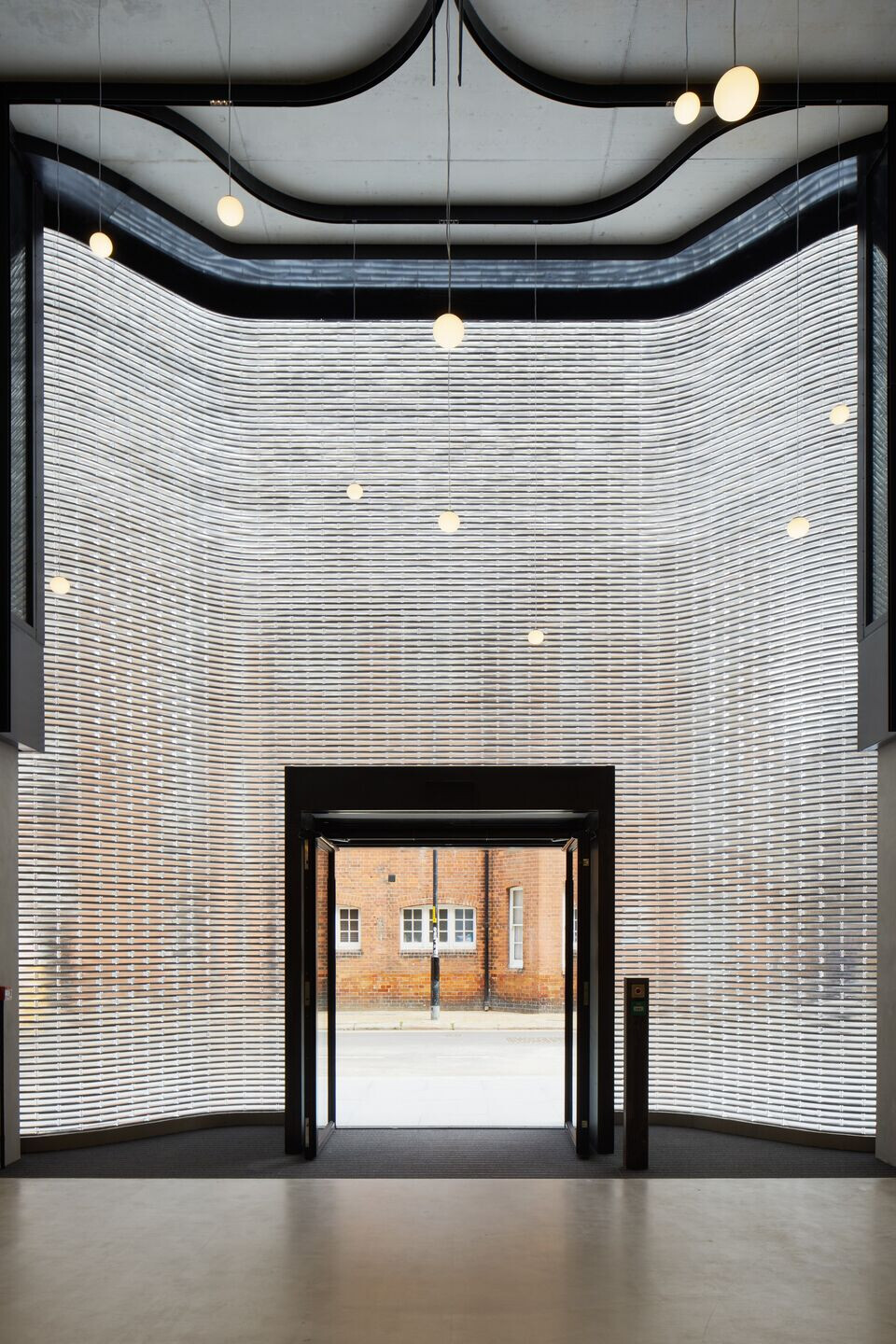 Sustainable design and construction have been prioritised throughout Southworks to minimise its embodied and operational energy. While existing building materials were recycled and used in the new structure, the main roof level hosts a bio solar roof providing a source of renewable energy and adding to the ecological value of the building.
The building is set to achieve a BREEAM Excellent rating thanks to efficient building services systems and integrated smart technologies and its passive design approach with simple (yet unusual) features such deep reveals to windows and openable windows throughout.
Southworks also promotes sustainable travel, with 105 cycle spaces, plus a cycle repair station and four Brompton Bikes for a bike-pool scheme. The building has achieved a Cycling Platinum Score for being on one of the busiest arteries in the London cycle superhighway network, which means many occupiers will be able to enjoy long parts of their daily cycle commutes without any interaction with cars.