Status quo and requirements
In a small competition among several architectural firms, lilin architekten sia gmbh was commissioned to renovate and add a new storey to the residential building with eight medium-sized flats at Jungholzhof 2 in Zurich, Switzerland. After the first inspection, it became obvious that the hurdles in terms of building law and construction technology for a contemporary renovation and extension would be very high. The requirements formulated by the building services, the fire police and the conference for the disabled turned out to be almost impossible to fulfil.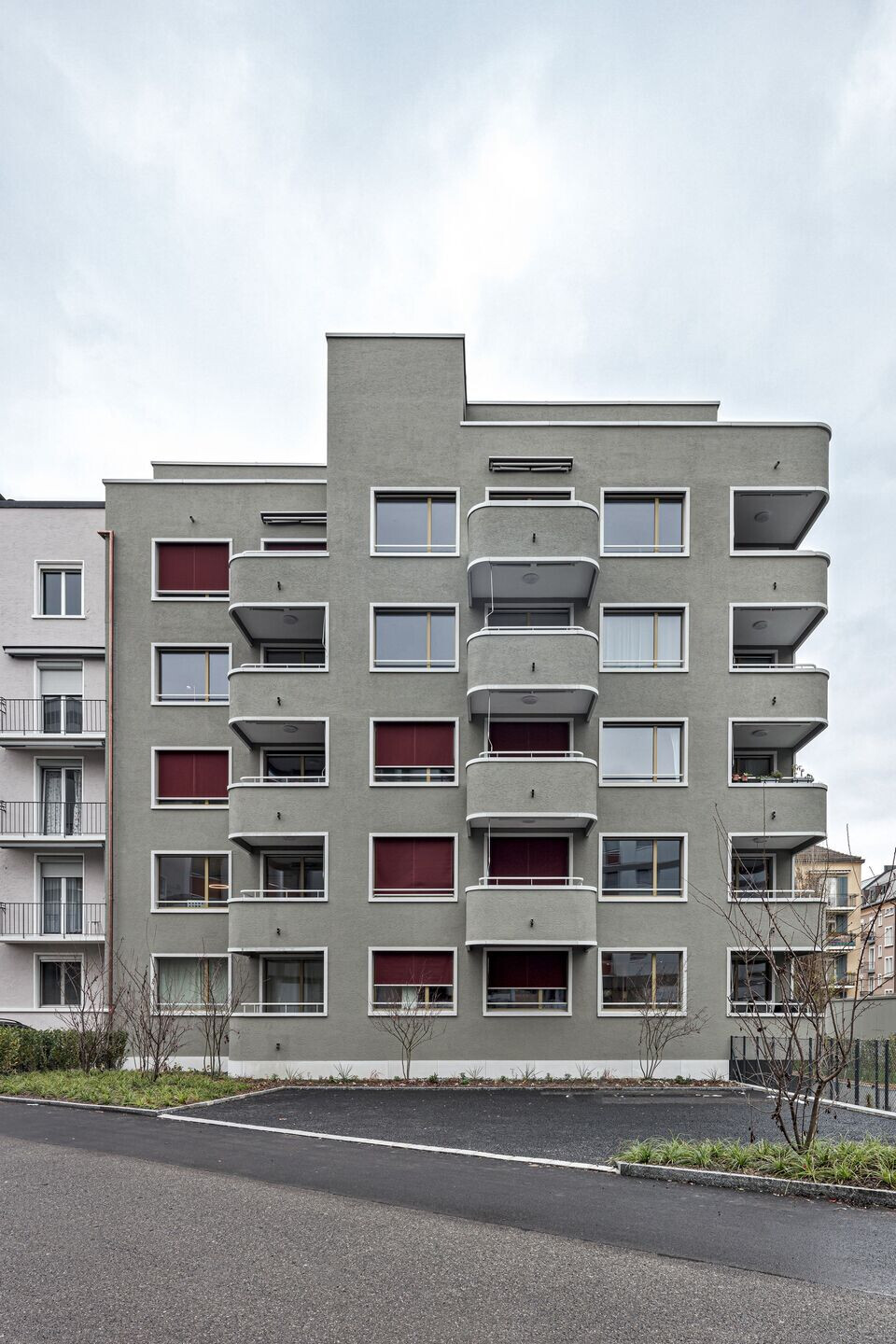 Outcome
The original intention to renovate the building was therefore abandoned even before the actual start of planning in favour of a replacement building. Thanks to the maximisation of utilisation, a contemporary townhouse with 16 small- to medium-sized, modern flats was created that was much larger than the existing building. The new five-storey building with a parapet floor marks the southern end of Junholzstrasse. The staggered volumes with their striking oriels meet the higher design requirements of the neighbourhood preservation zone and complement the ensemble of the broken-up block structure north of the Oerlikon railway station, which was built in different eras.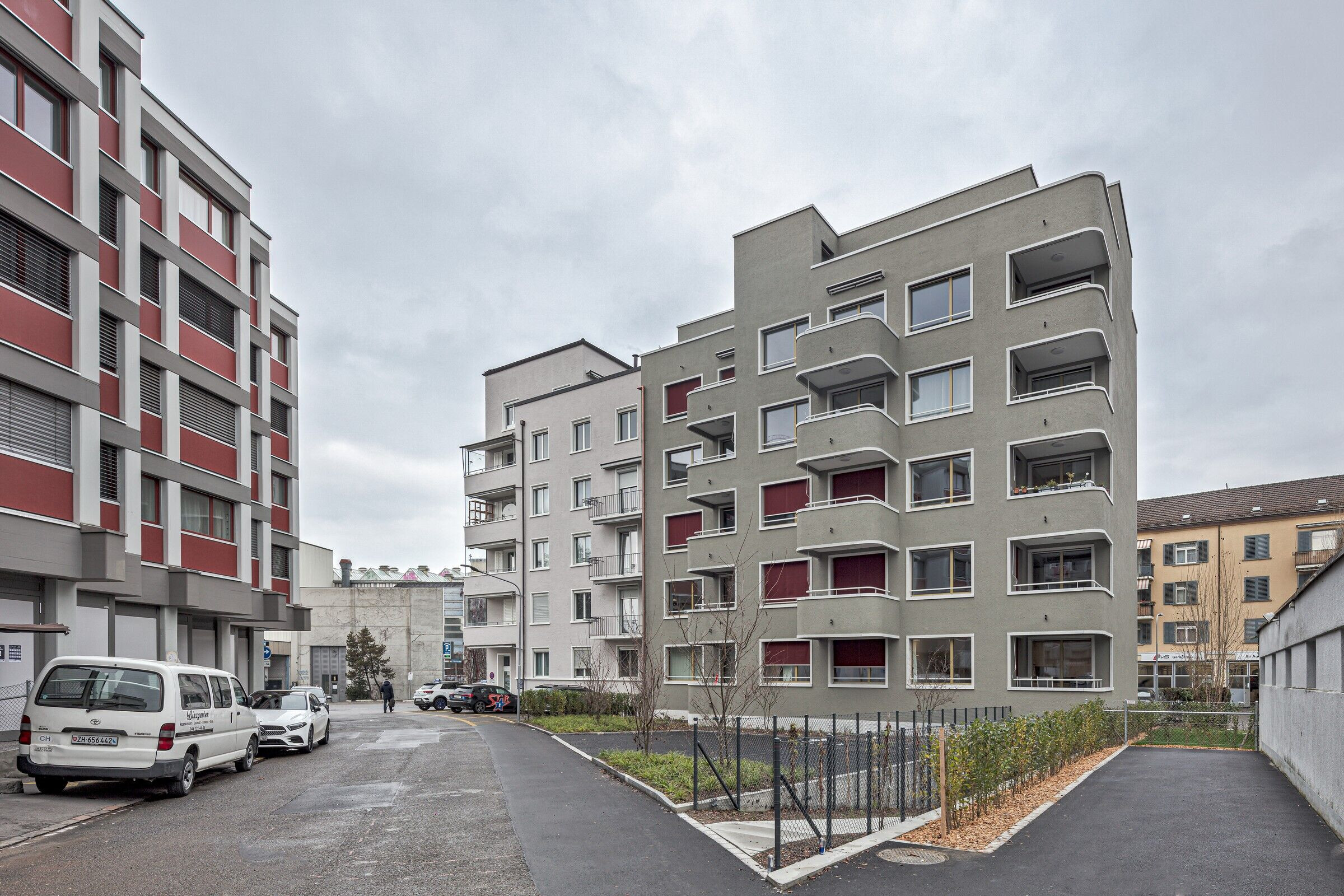 Urban design
The building fits volumetrically into the built context. The volume steps, which are atypical for the neighbourhood preservation zone, accentuate the ambivalent position between the street side and the courtyard. The new building is aligned with the eaves and mezzanine of the neighbouring building, which makes it as part of the edge of the block. The architectural expression with a regular, moderately open perforated façade also fits into the existing continuity and shows a kinship with the buildings in the neighbourhood. The coarse, horizontally structured plaster with a discreet olive- grey colouring sets an accent, but at the same time takes up the character of the surrounding buildings.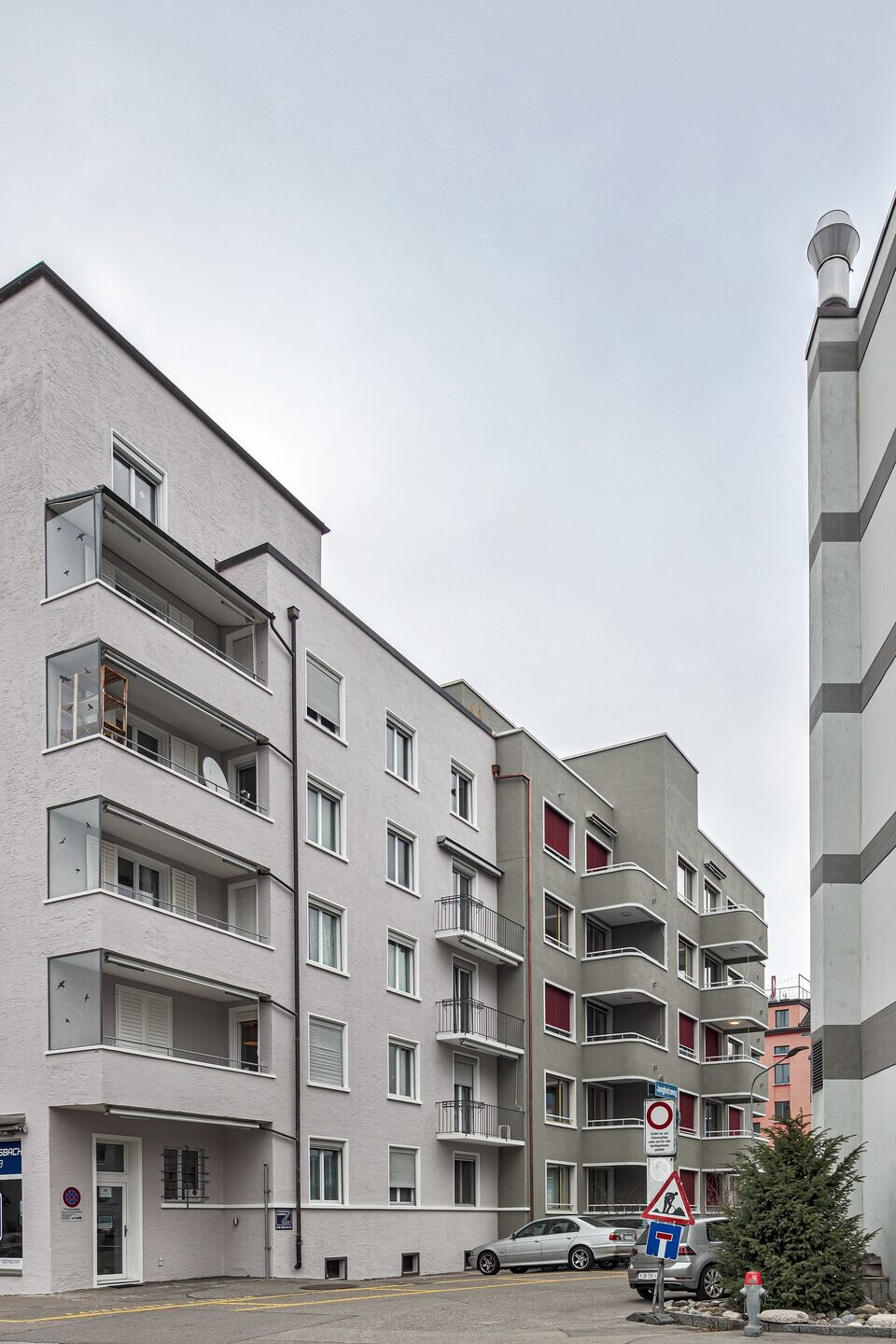 Interior
The flats are accessed via the asymmetrical staircase. The recipe of the artificial stone floor tiles is colour-coordinated with the oak-veneered flat doors, the exposed concrete walls, the fine-meshed, anthracite-coloured banisters and the oak handrail, giving the access to the flats an elegant and modern start. The standard floors have three flats; the living area with a bay window facing south and the sleeping area facing the courtyard. The attic flat occupies the entire floor and the open room design is oriented along an enfilade. A highlight are the various terraces, which allow views of the Andreas Tower and into the distance. The materialisation and colouring within the flats continue the harmonious atmosphere of the staircase. A decent detail is the custom carpentry work, which provides space for wardrobe, storage space, washing tower and electrical installations.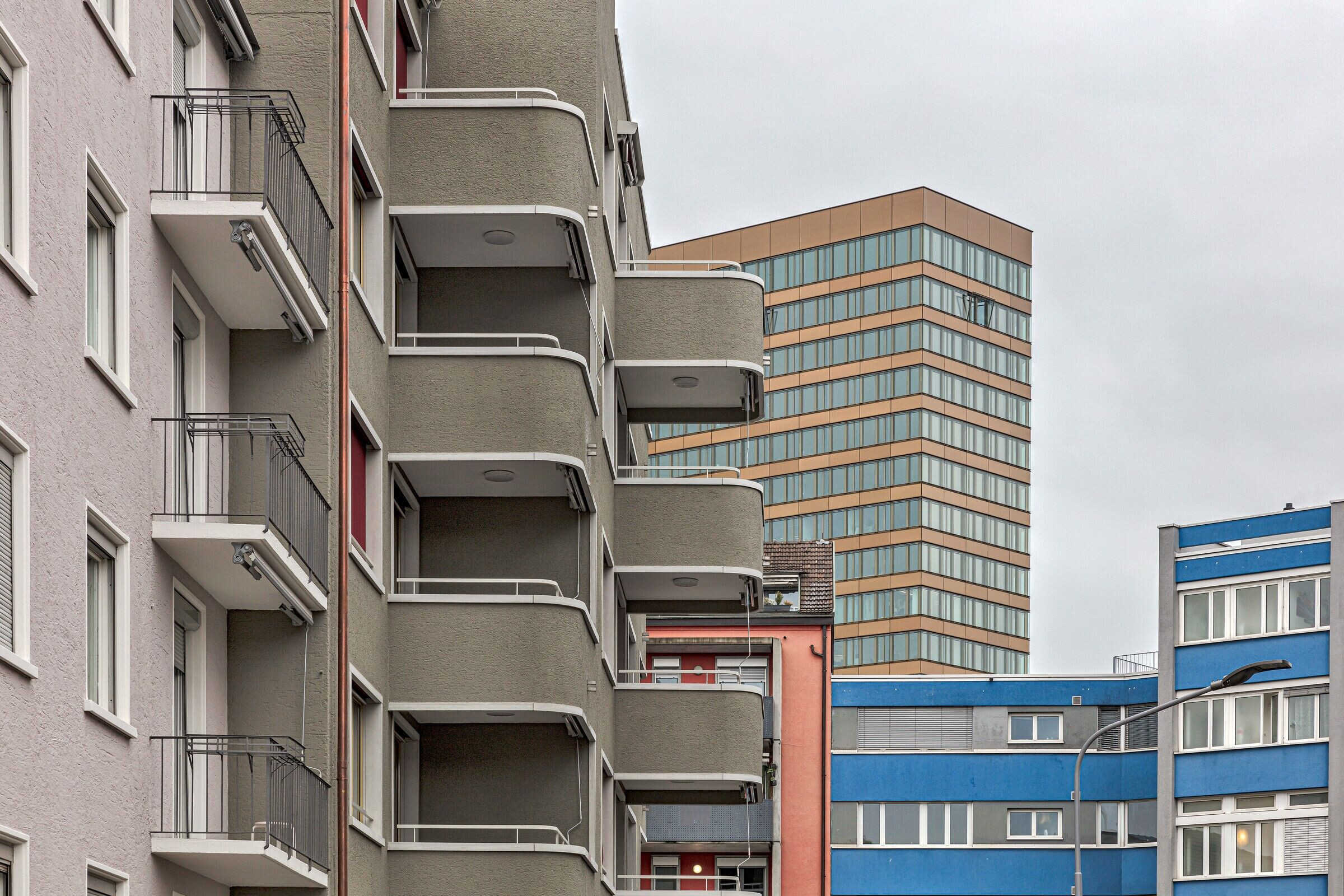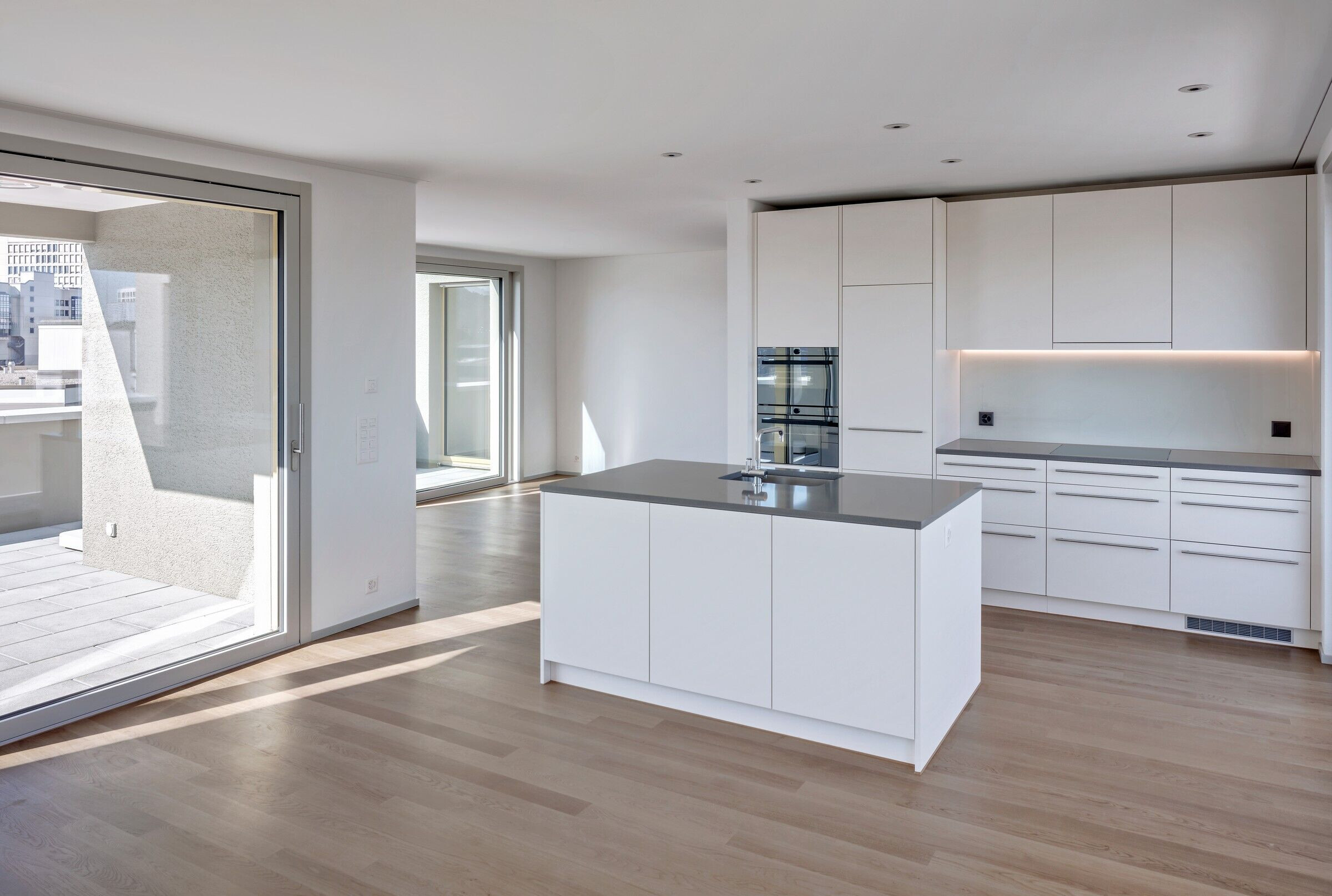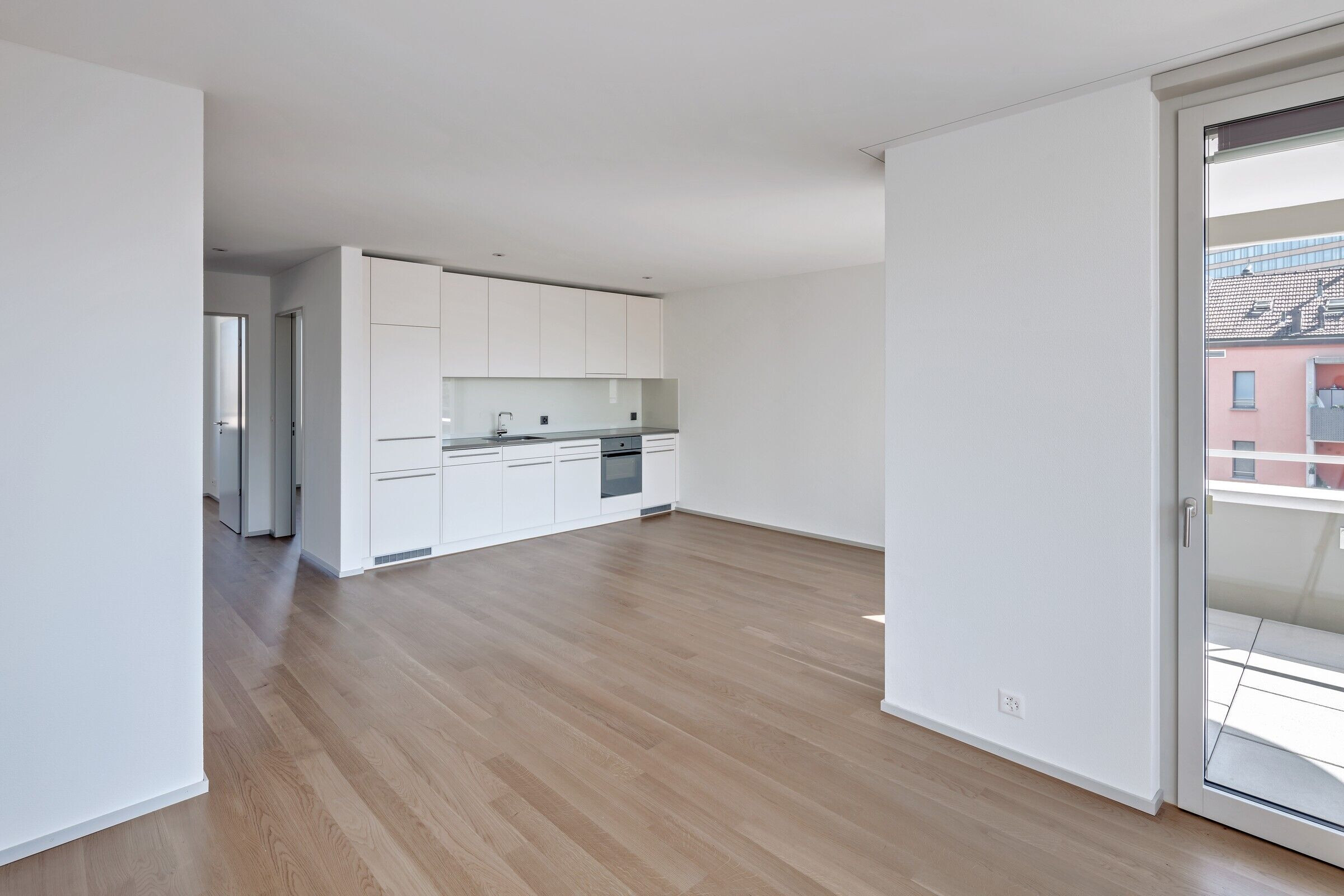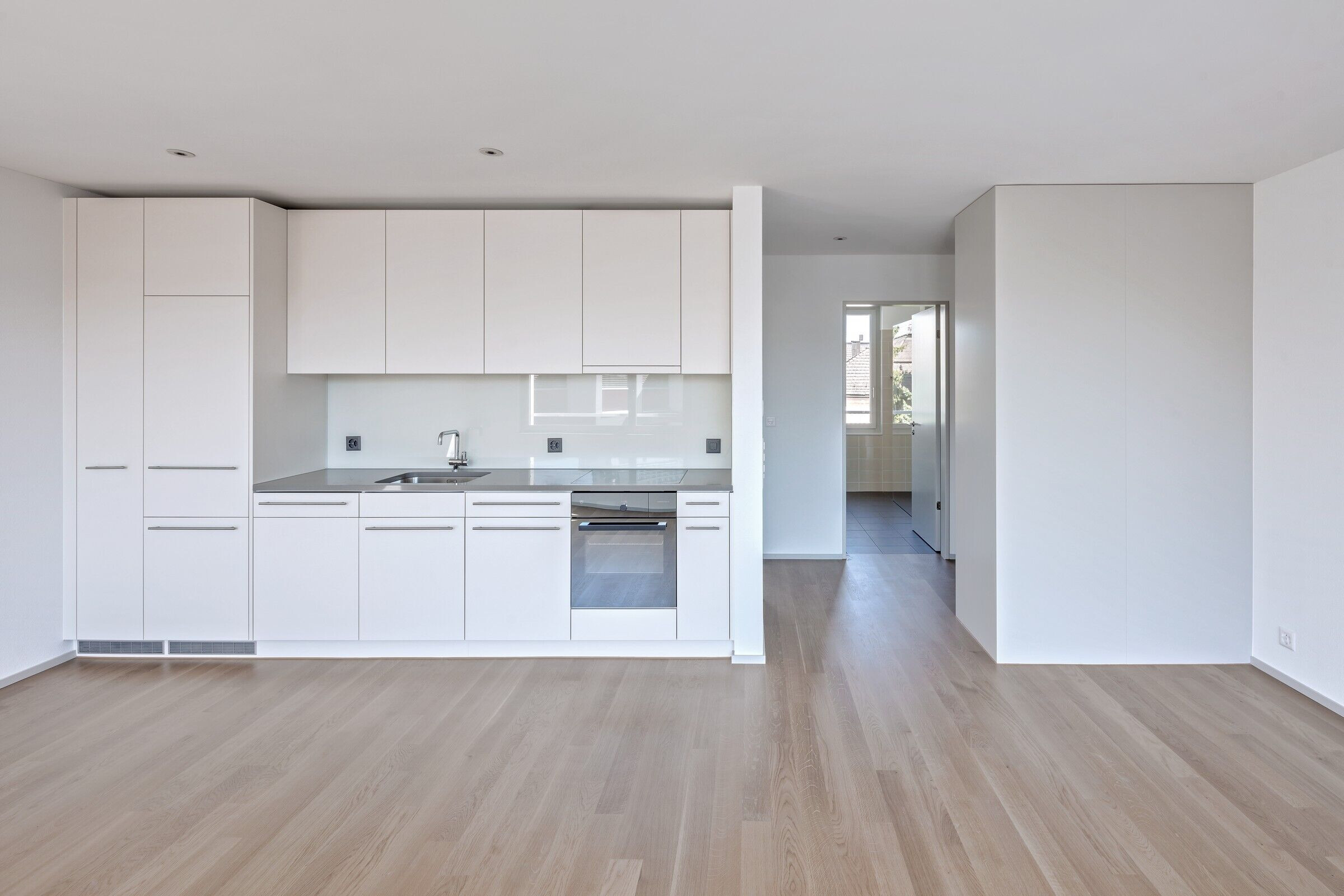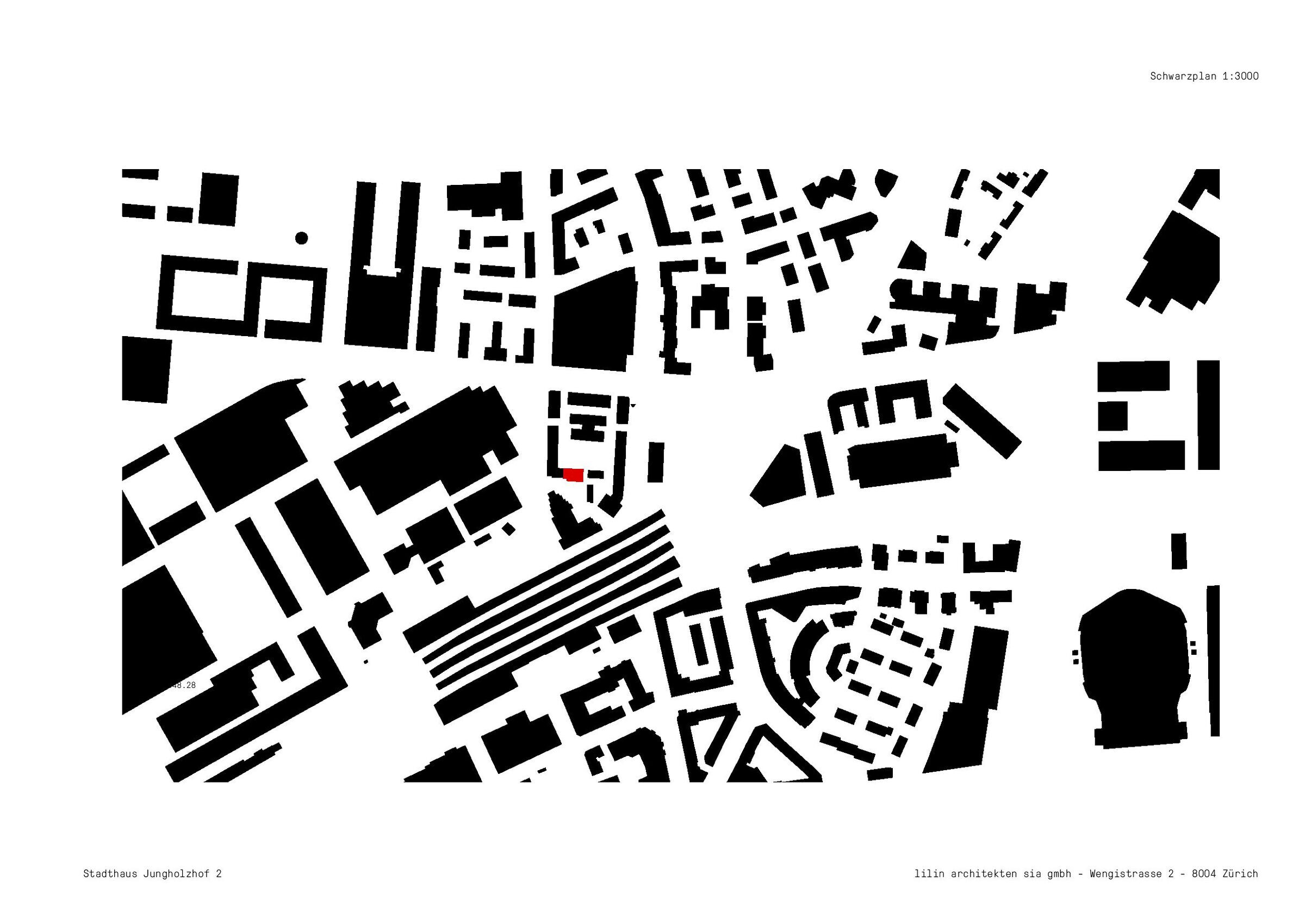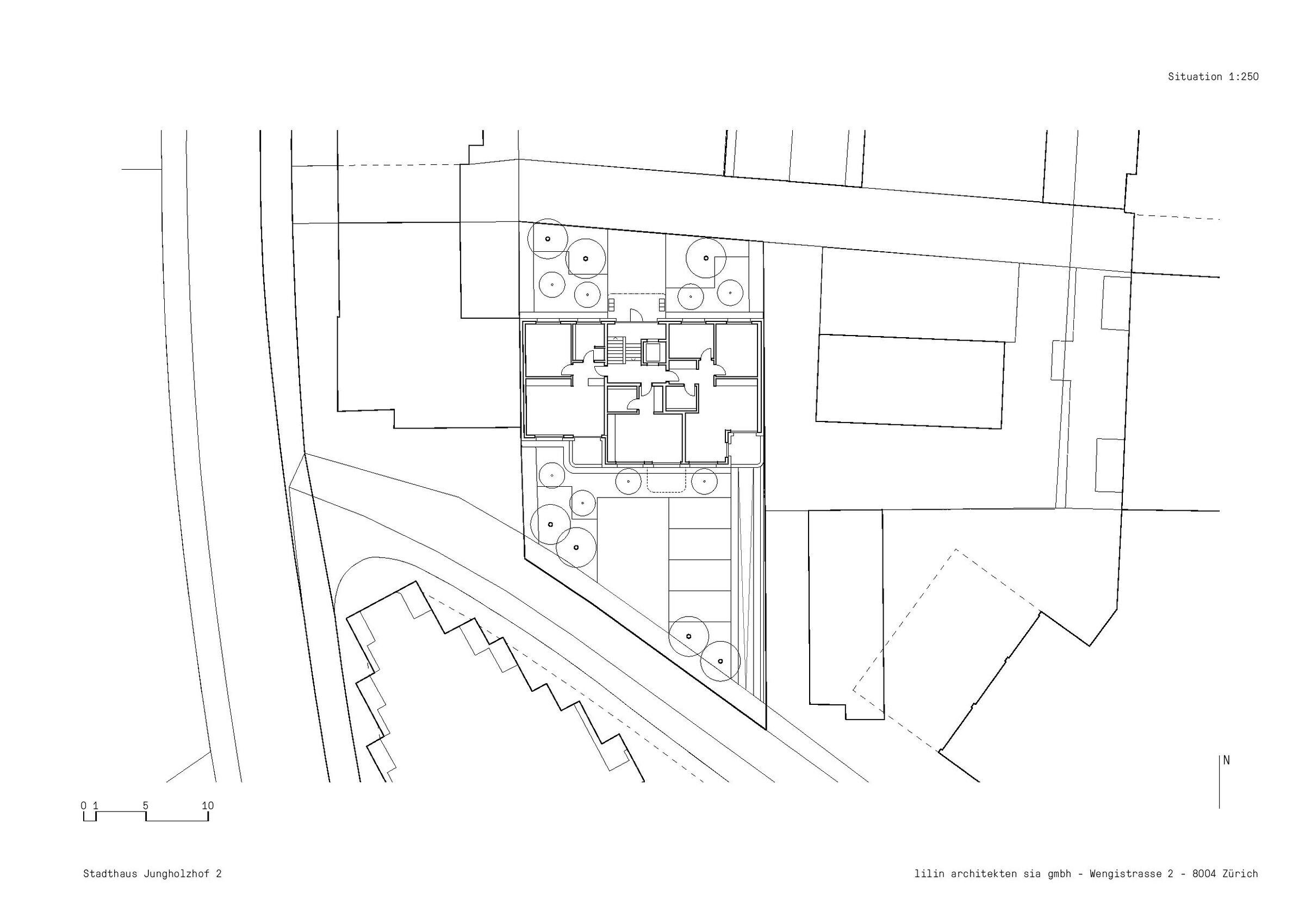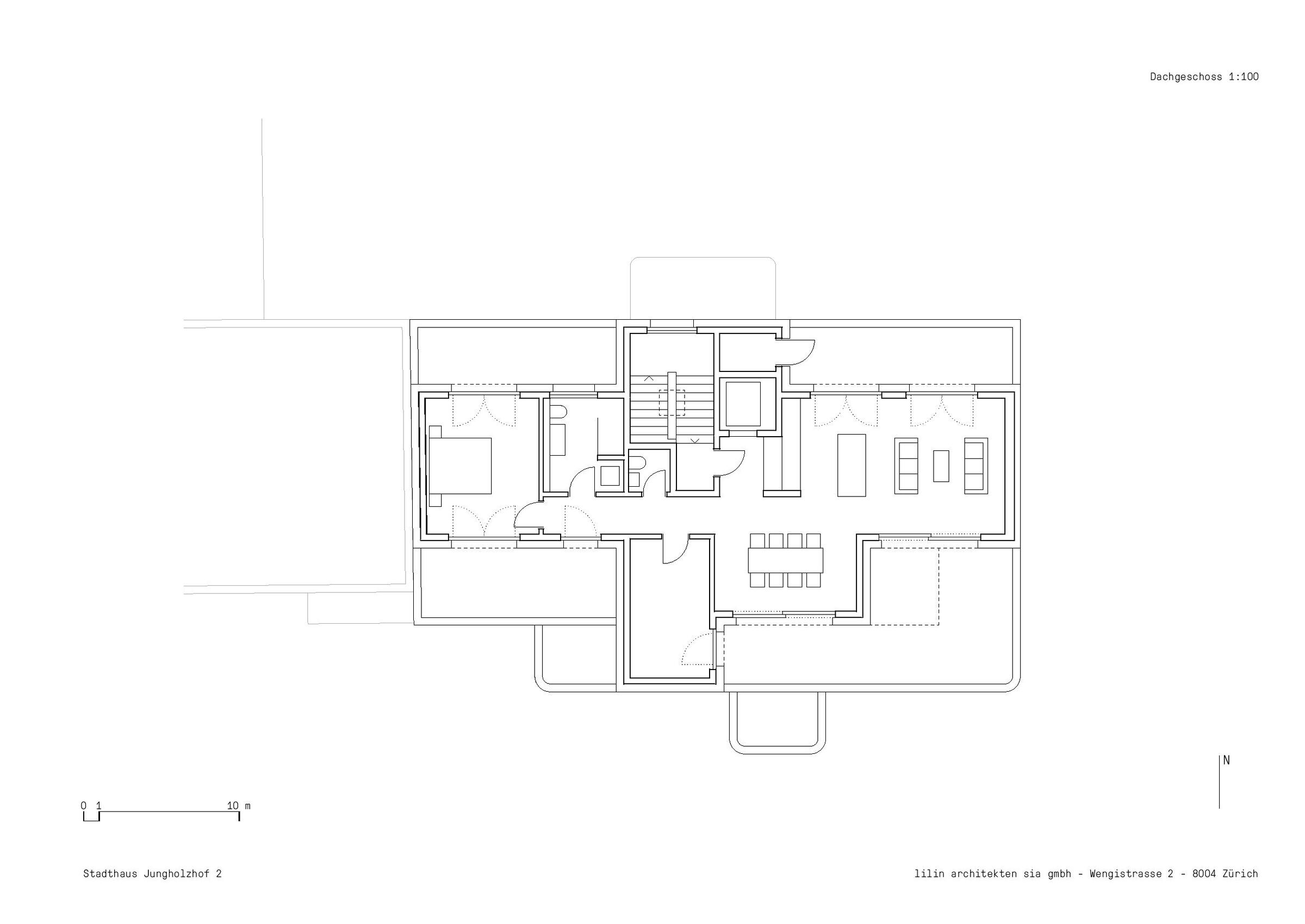 Material Used :
1. Facade cladding: Plaster, Marmoran Carrara from Weber, St. Gobain, granularity 6mm,NCS S 4005-G80Y (olive green)
2. Plinth (façade): Fiber concrete, Ecomur Firma Stahlton,light greystandard
3. Flooring (staircase): Stone tiles, No. 1031, Studer
4. Flooring (apartments): oak parquet, 1250 x 100 x 9.5 mm, mat sealed dark coloured(Grano), Cleverpark
5. Doors: Steel frame wooden door, painted NCS S 2002-Y, frame 30mm, height 2.05m
6. Windows: Wood metal window, Firma 4B, color outdoors: NCS S 3030-Yamber, color indoors: NCS S 2002-Ygrey bright