In late 2020, our client came to us with an absolute diamond in the rough. Nestled in the heart of Berlin, this top-floor walk-up features a modest 60m2 and a small balcony with prime rooftop views. The perfect starter apartment needed a comprehensive refresh: new floors, doors, electrics.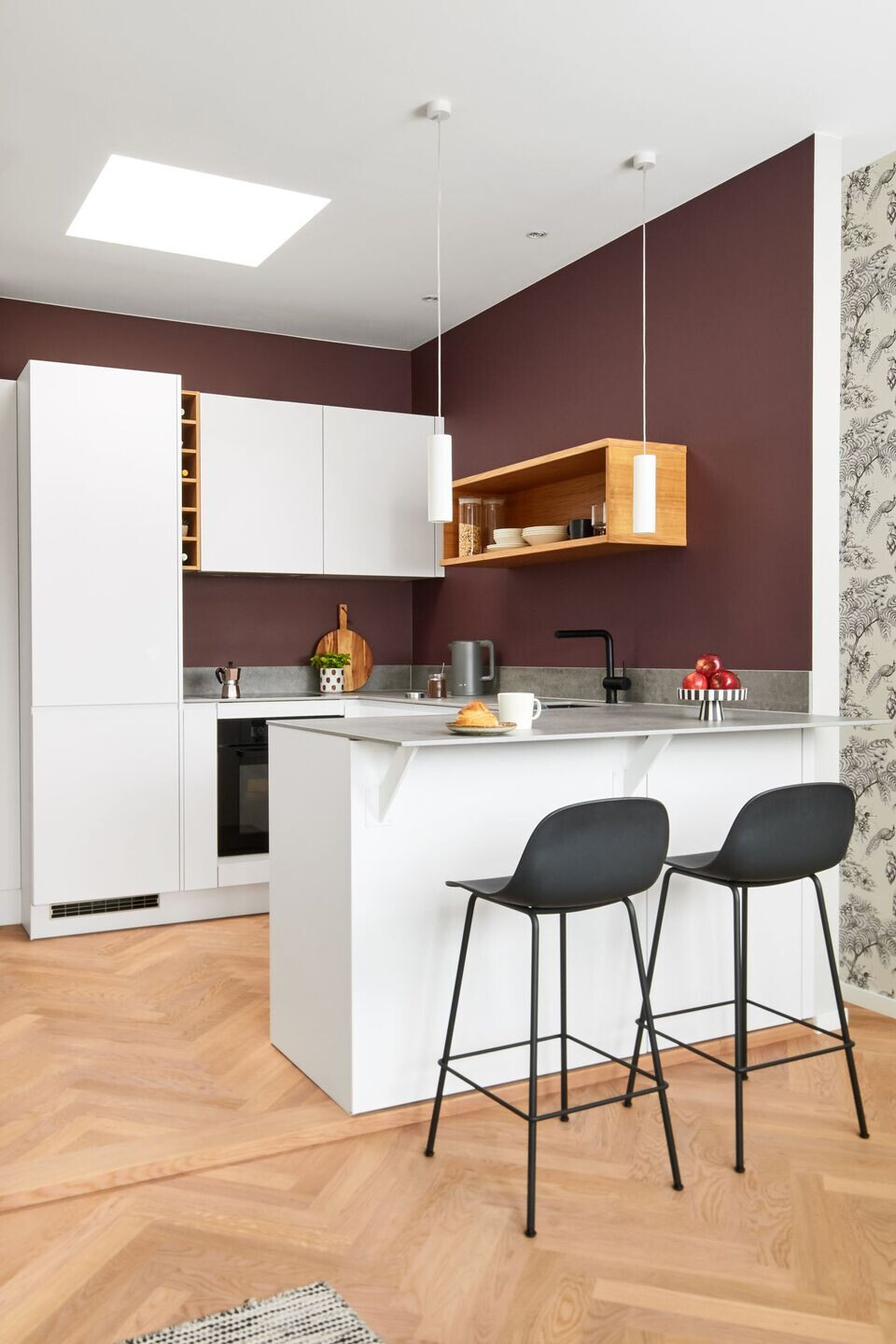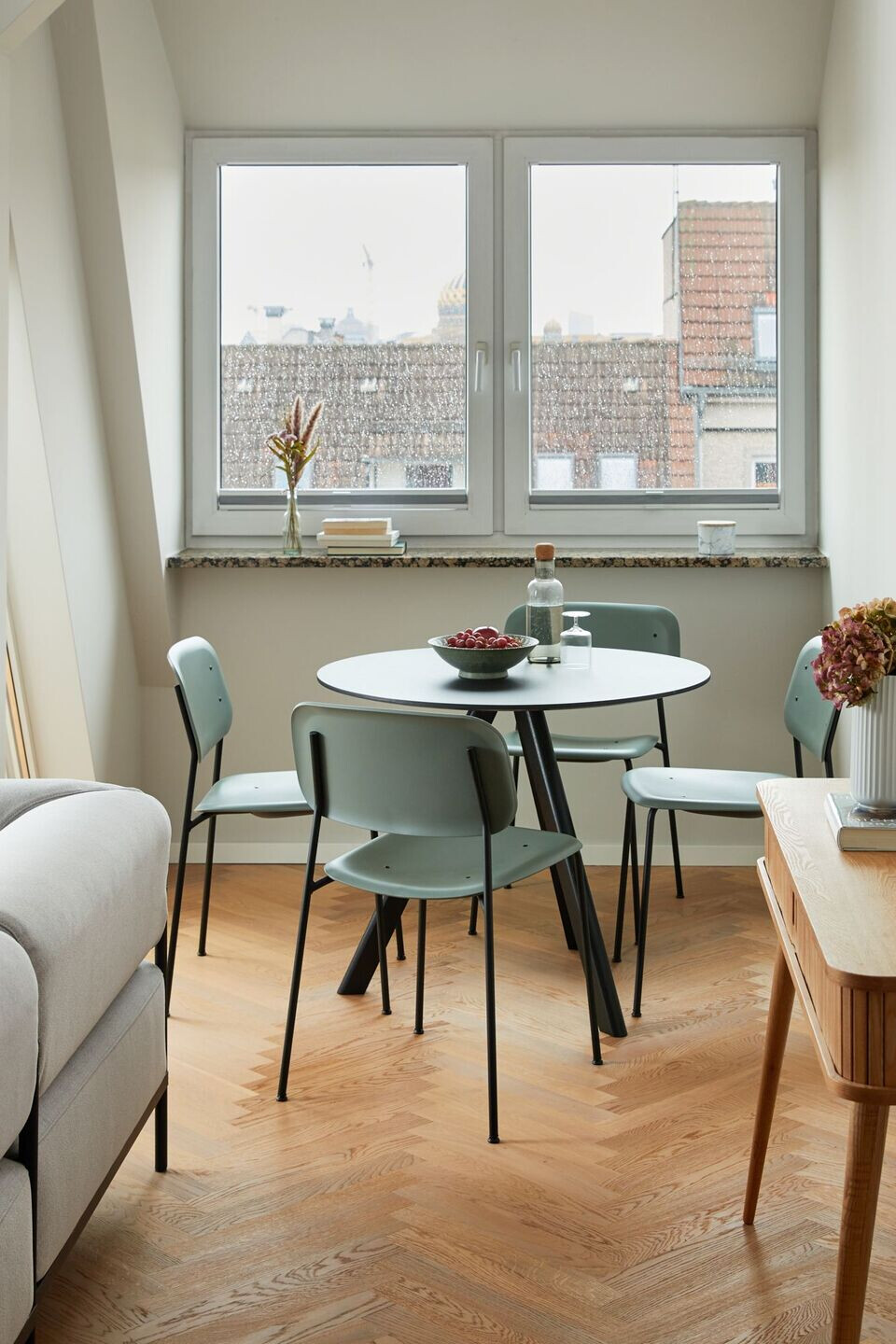 We presented two creative proposals and the client surprised us by opting for the bolder one with oxblood red walls in the kitchen. This project shows how statement elements can work in perfect harmony with timeless features (like the natural oiled oak) & that trust can create magic results!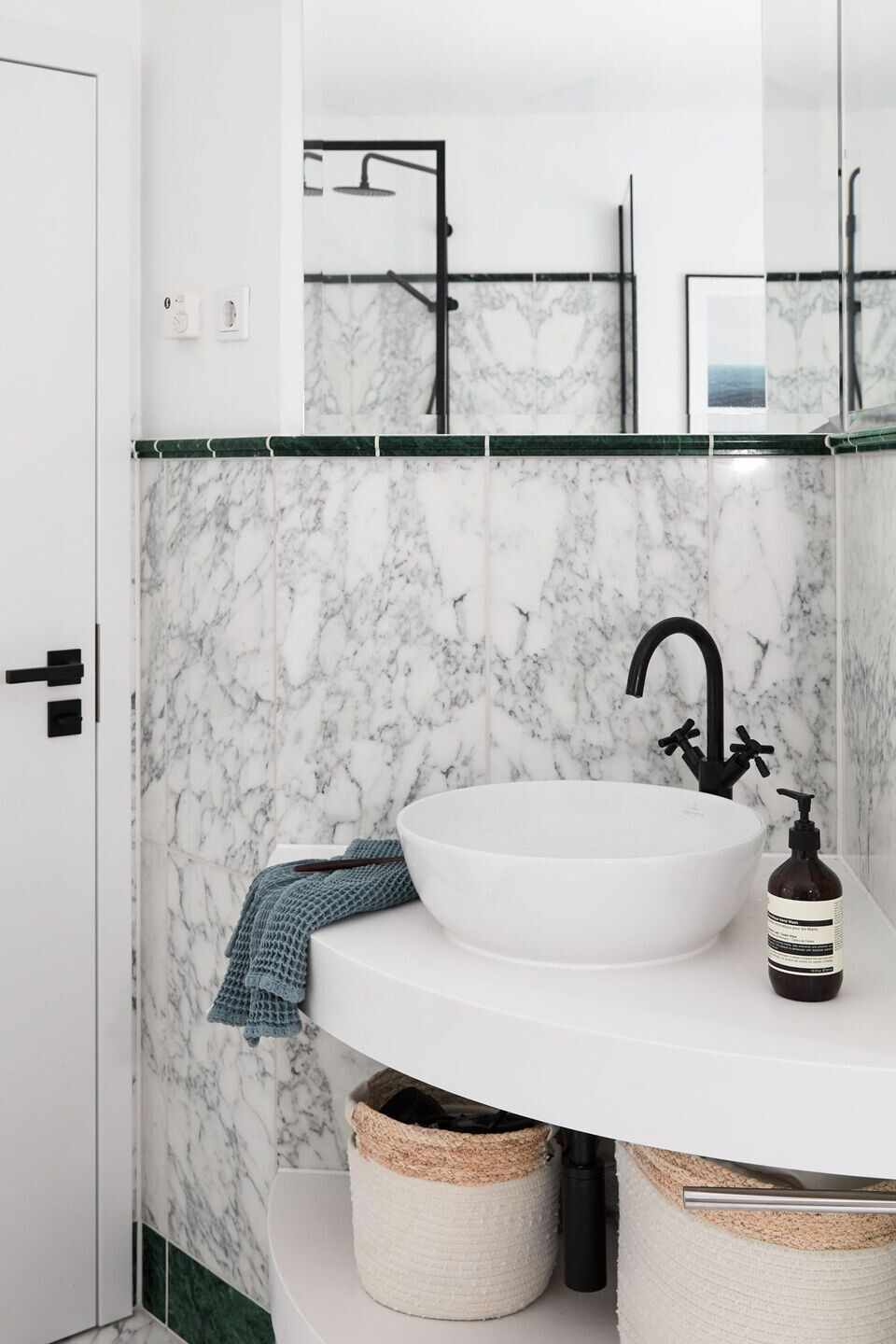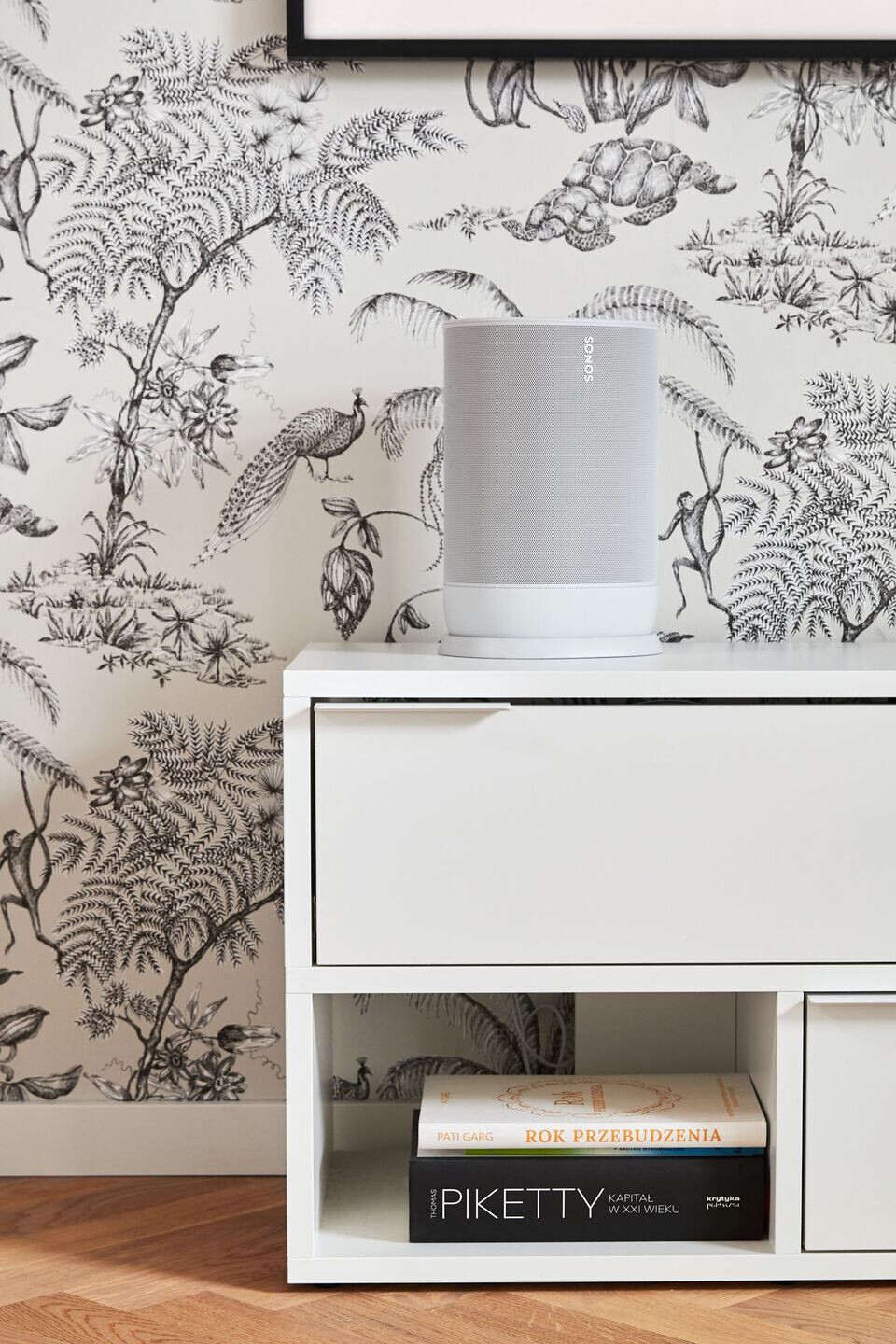 What were the key challenges?
When re-working a space, it pays to consider your priorities early on. We discussed the pros and cons of tearing out the bathroom and starting fresh vs. giving it a facelift. In the end, we decided that the buget was better spent on new solid oak herringbone flooring and new doors throughout. To give the space a more modern look, we opted to re-do the sink area with custom corian shelving and replaced all faucets for matte black ones. A lick of fresh, water-resistant paint, new lighting and some decorative elements (like the waffle towels seen left) gave the space a new lease of life.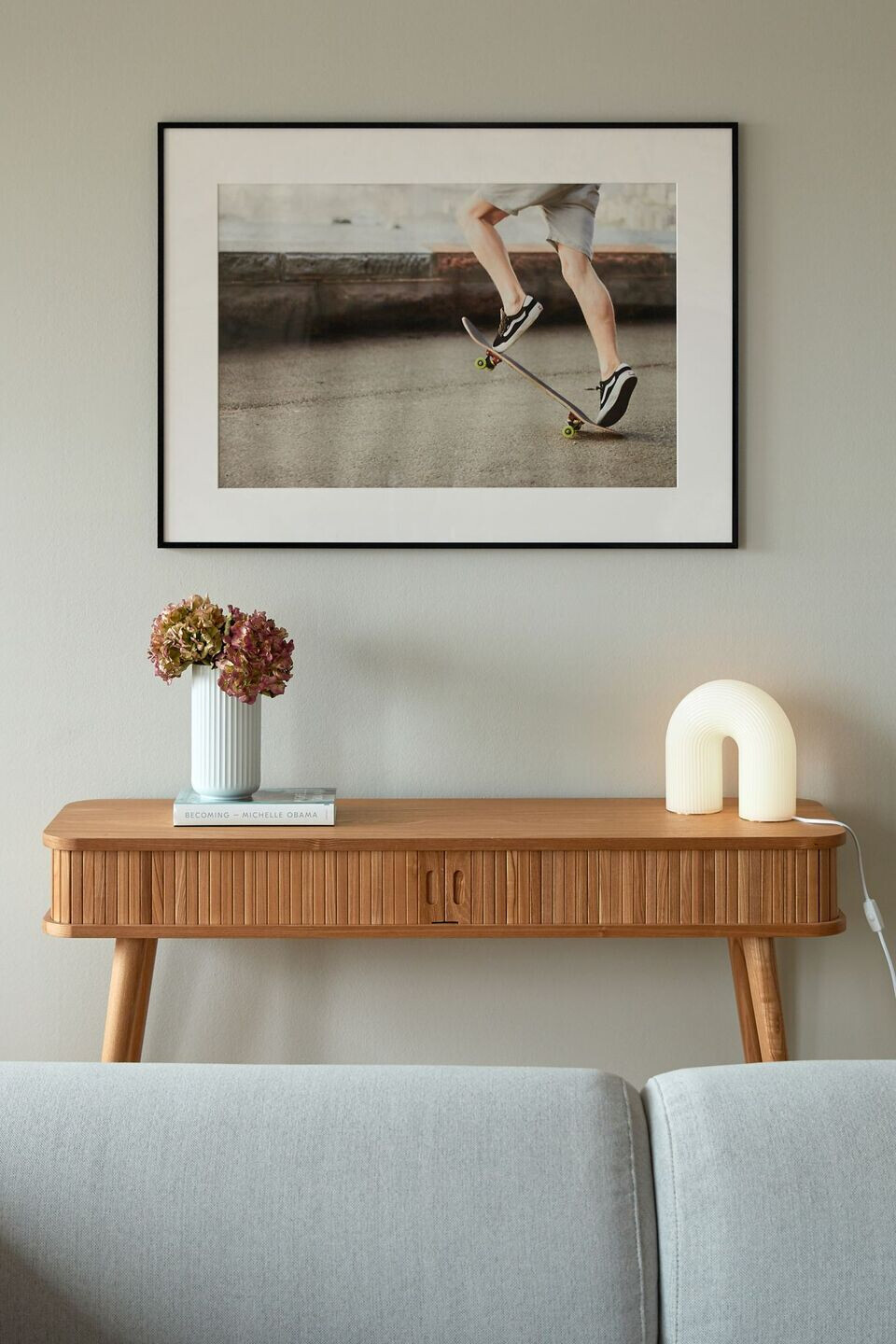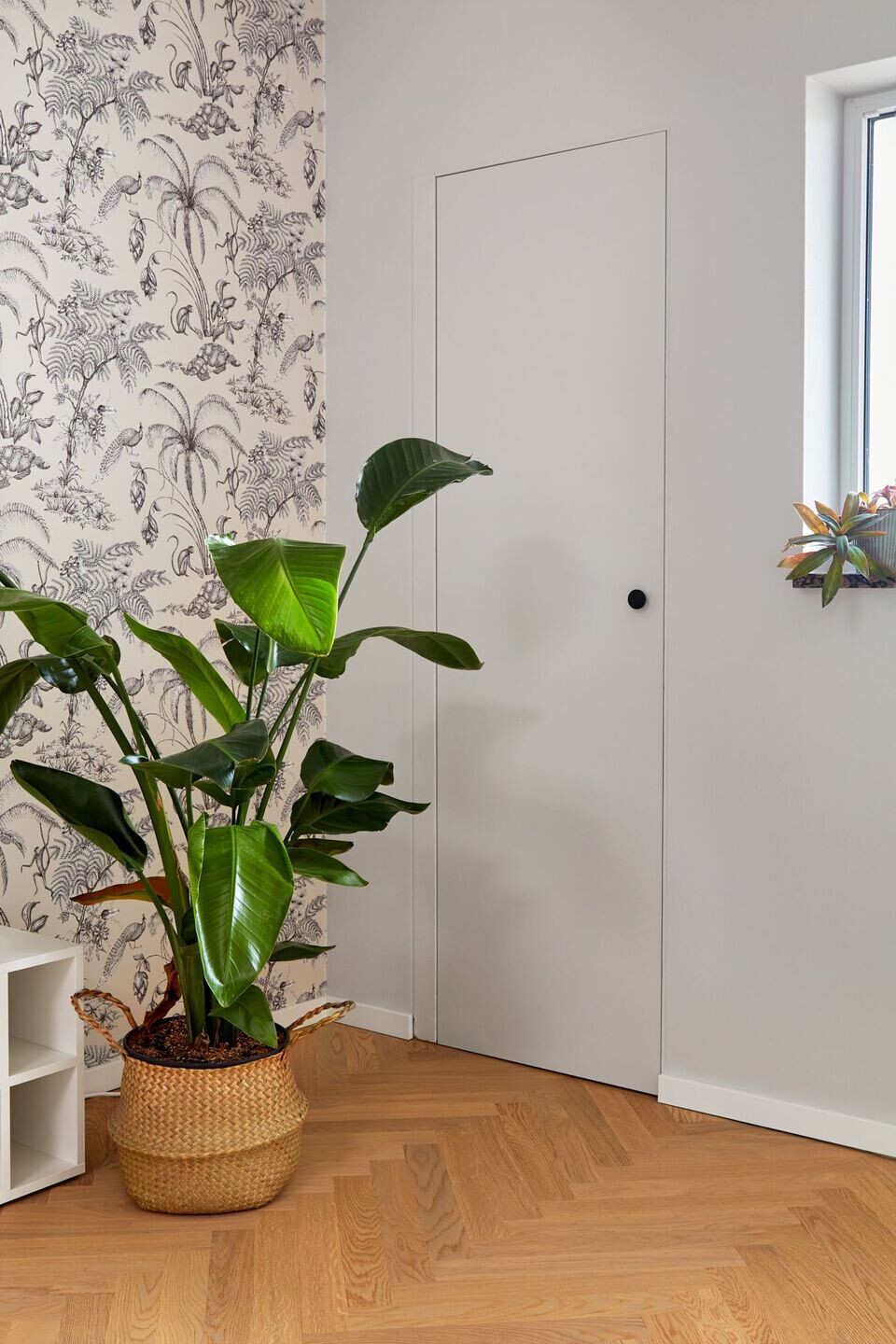 What are the sustainability features?
We chose regionally sourced, sustainable oak flooring and eco-friendly water-based paints. In addition, we carefully curated the furnishing selection for longevity. The sofa is made in Germany and has replaceable covers.