The commission consisted of the reform of a small holiday home with spectacular views of the sea, separated from the beach only by a walk.
The house in its original state did not take advantage of the wonderful visuals, except in the entrance porch. For this reason, they called this semi-exterior space "The Exquisite Corner", which has given our work its name.
"The corner that is covered is my favorite corner, it is usually always an excellent temperature and we spend 80% of the time that we are not on the beach there" As for the terrace with sea views. Extract from the questionnaire made to customers.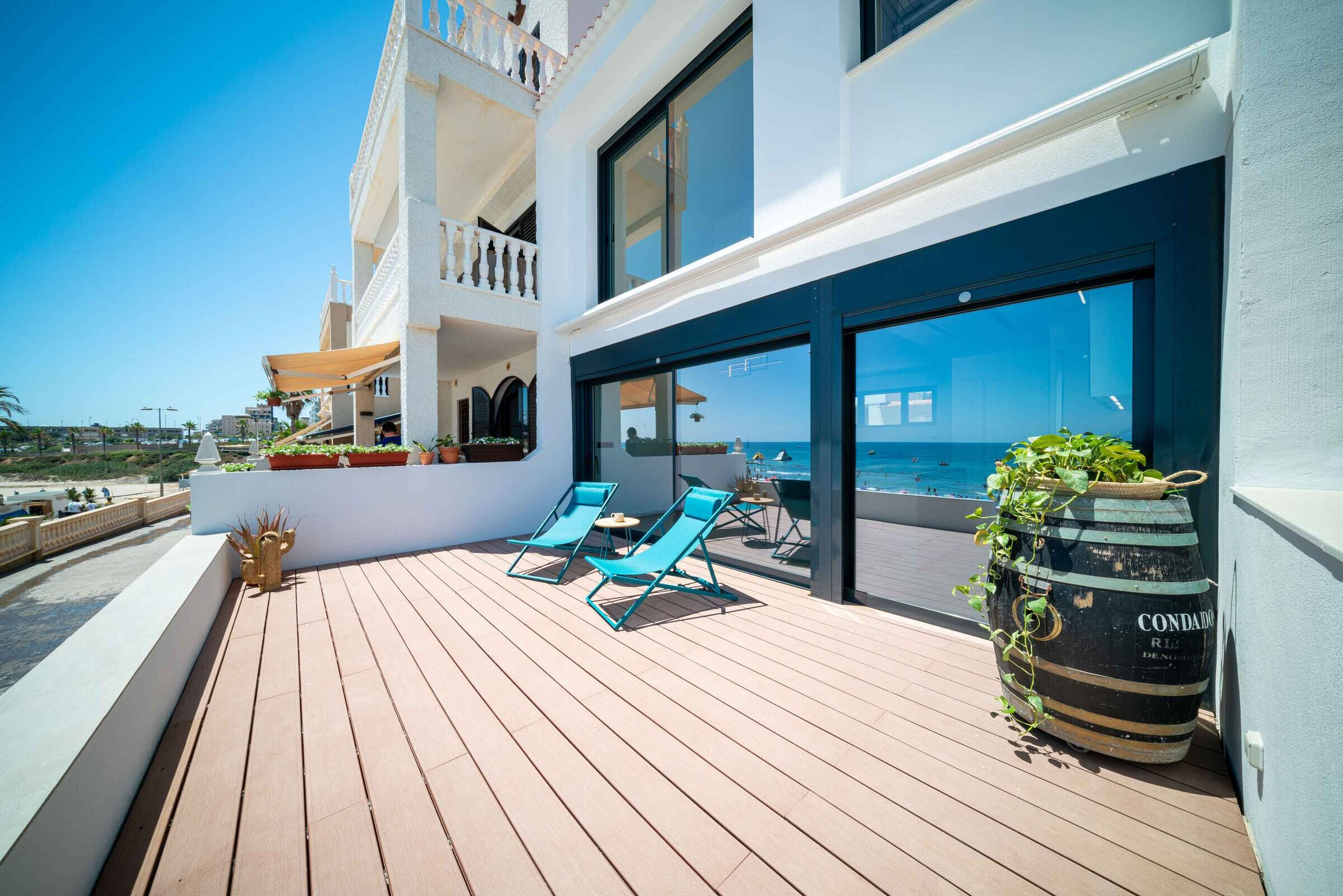 Before the reform
Our clients fell in love with the house due to its privileged location. However, they were aware of the need for a comprehensive reform of this house, both at a construction and architectural level.
The insulation of the house, both in the solid enclosures (walls) and in the transparent ones (windows), was very poor, which meant a large energy expenditure and a lack of interior comfort. The facilities were totally outdated. The distribution of the spaces did not respond to their needs. And worst of all, the house was oblivious to its excellent location facing the sea, the porch being the only space in the house that really enjoyed the sea.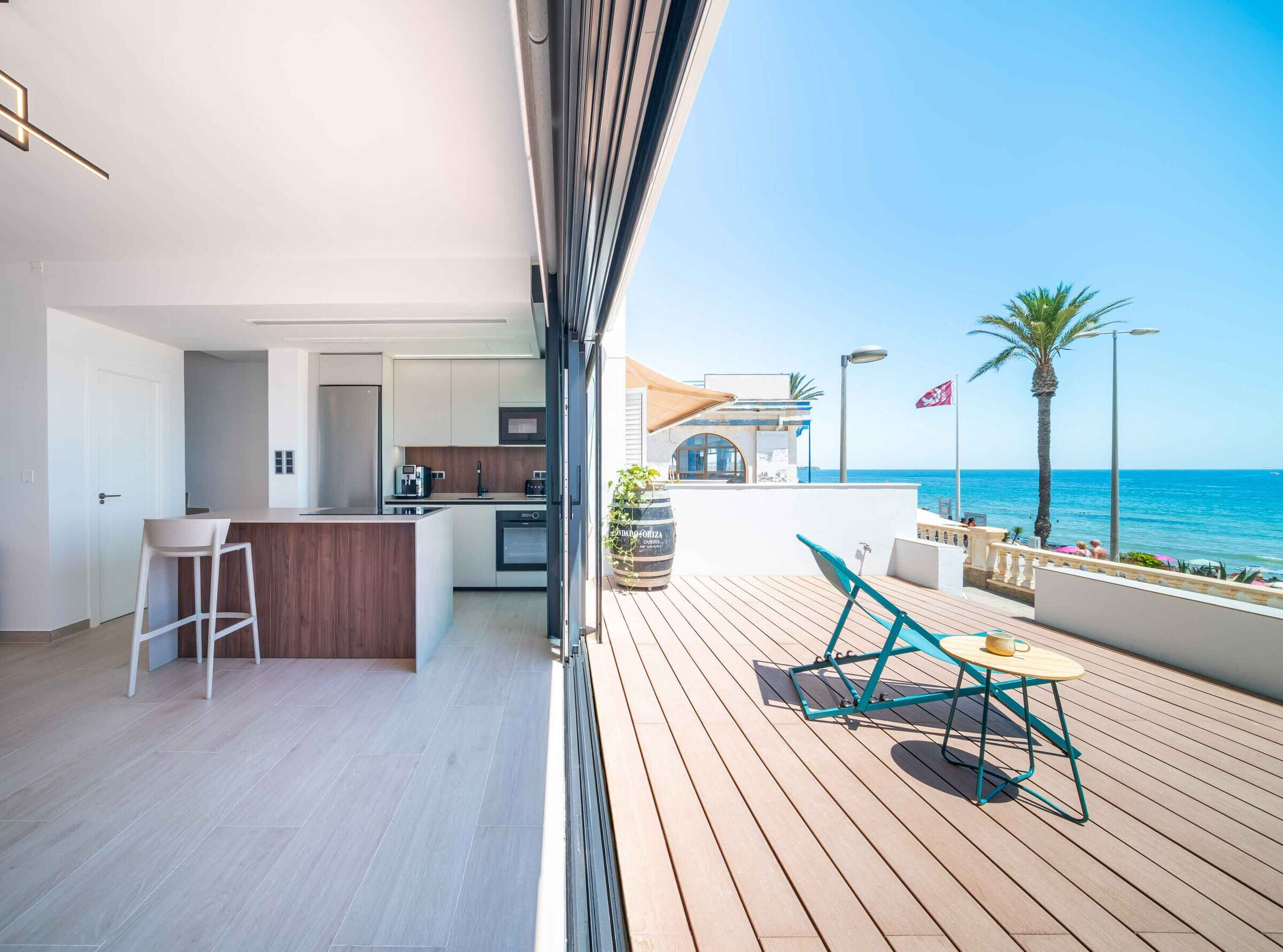 A desire
Why not extend the pleasure of this special corner -the porch- to the rest of the house?
Consequently, the façade was opened towards the sea with a large window that ensures views from the entire ground floor.
The distribution was changed for a new spatial organization that revolves around the nerve center of the house – the originally preferred place of the clients: its exquisite corner.
This exquisite corner, now extended to the entire ground floor, has become a flexible space that allows the practice of yoga - a great hobby of the owners -, meetings with friends, family meals... all this open the sea.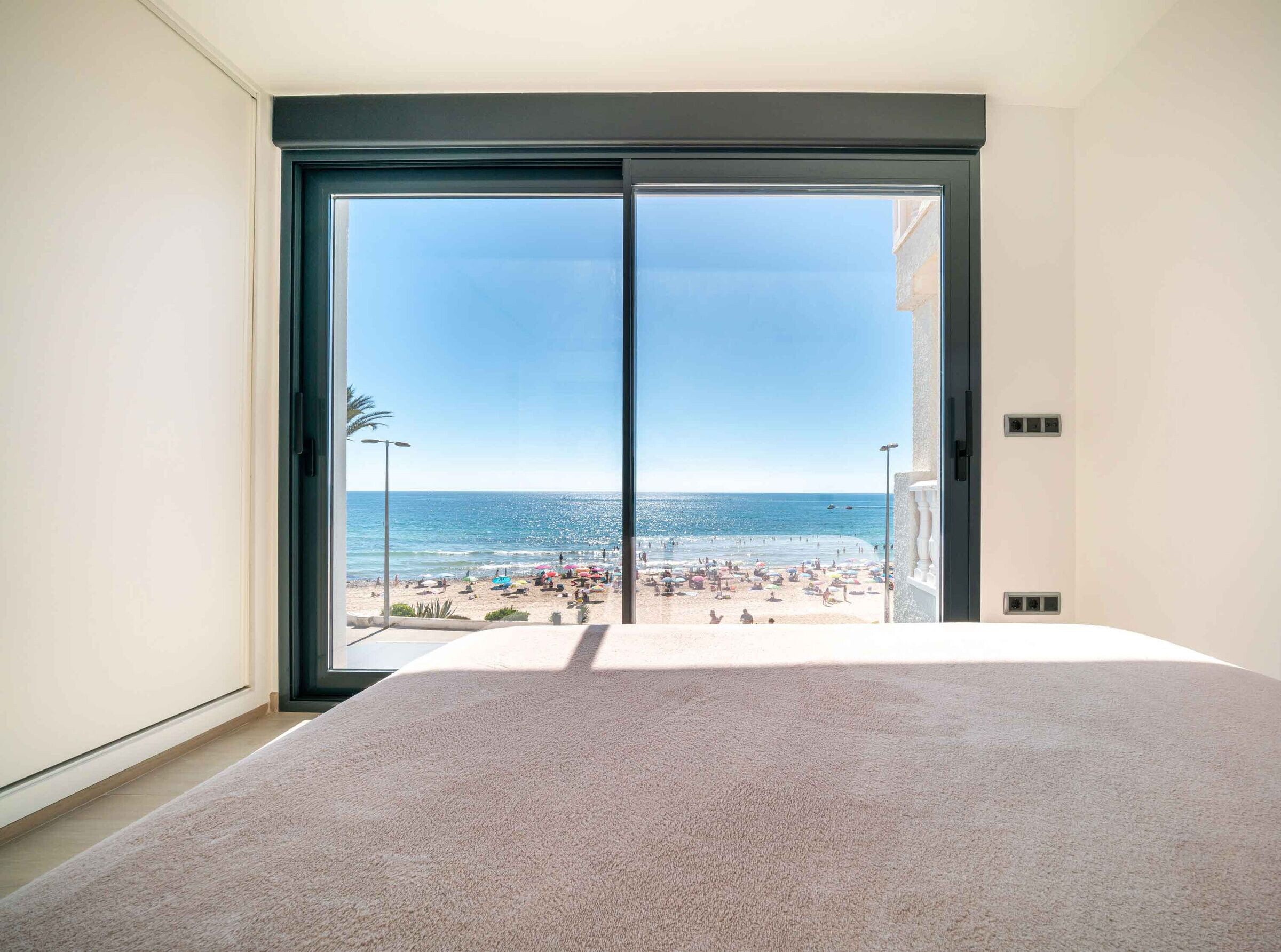 Opening to the sea
The upper floor of the house was also opened to the sea. The existing openings were enlarged, new ones were installed and the first floor was distributed in such a way that customers could shower and wake up looking at the sea.
It was carefully studied where to open the new windows to complete the existing ones both in terms of views to the outside, privacy and cross ventilation to allow customers to enjoy the pleasant sea breeze.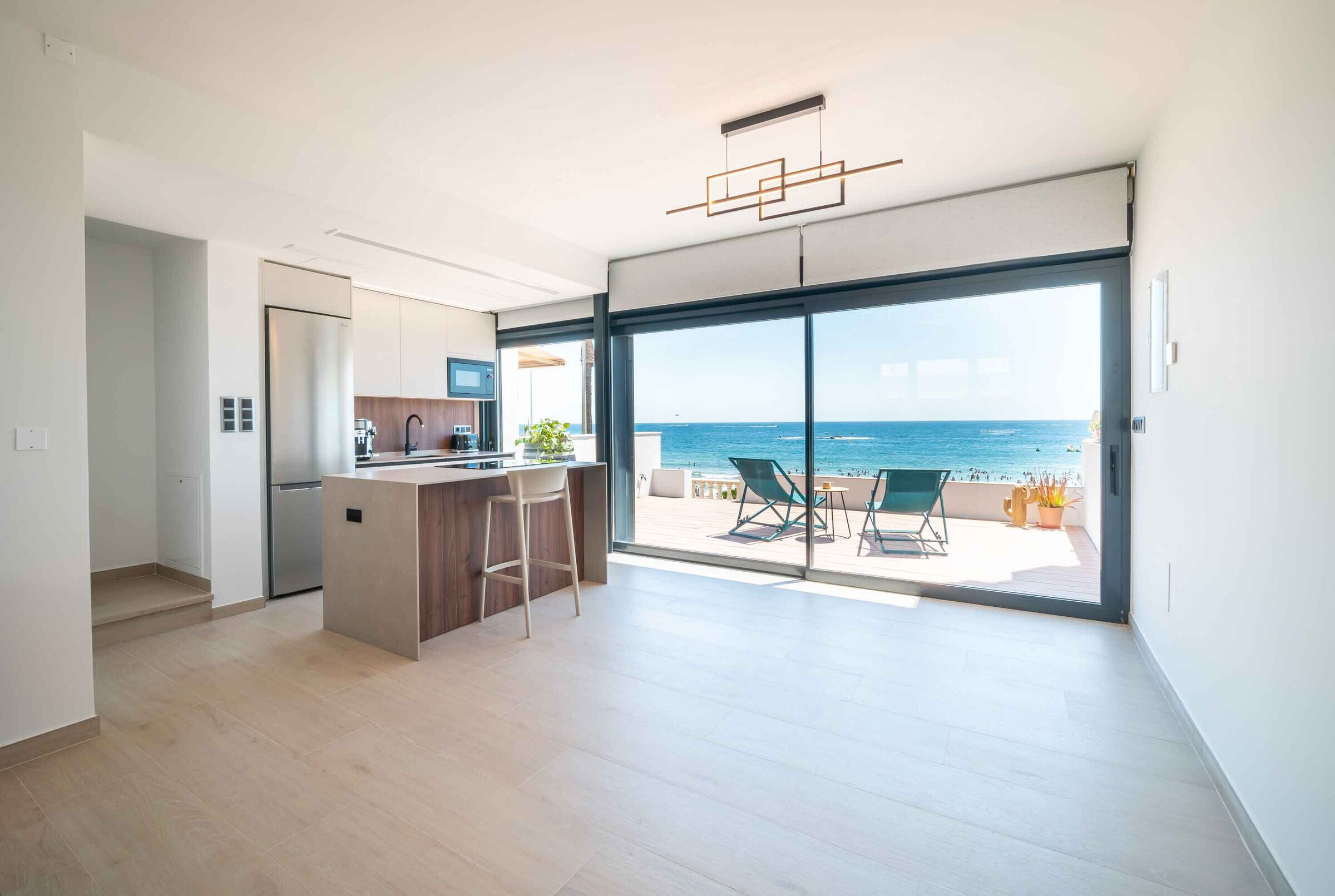 Improved energy efficiency
The house needed a total renovation of the facilities. For this, the exterior envelope was improved, replacing the old windows with new high-performance models. In addition, the entire house was transferred with thermal insulation.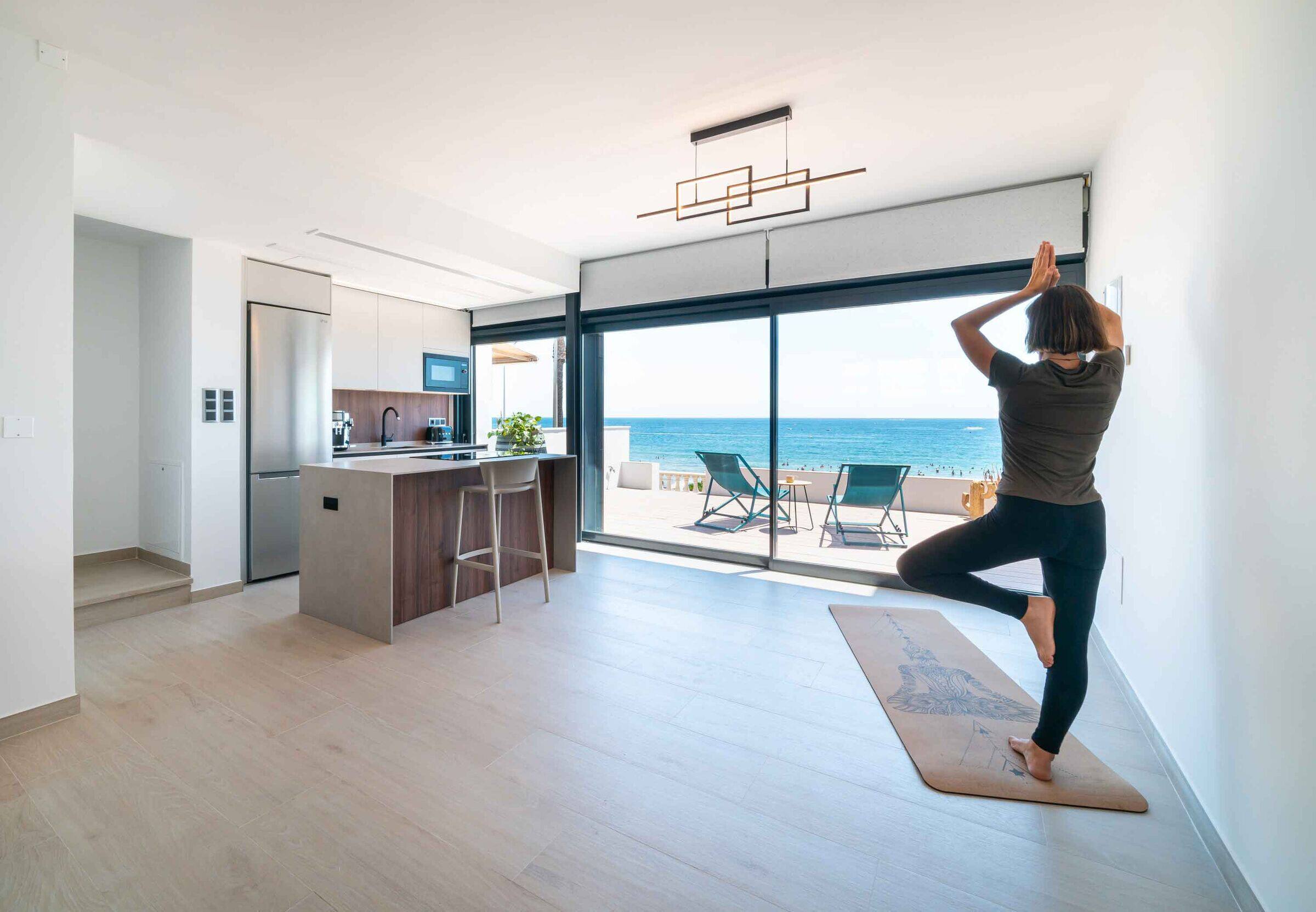 Underfloor heating-cooling and double-flow heat recovery with night cooling were installed. This heat recuperator, in addition to cleaning the air that enters the house and avoiding the loss of energy spent on cooling and heating, prevents the entry of night noise from the busy promenade during the summer months.
Team:
Atrezzo: Helia de San Nicolás; A+d, agencia comercial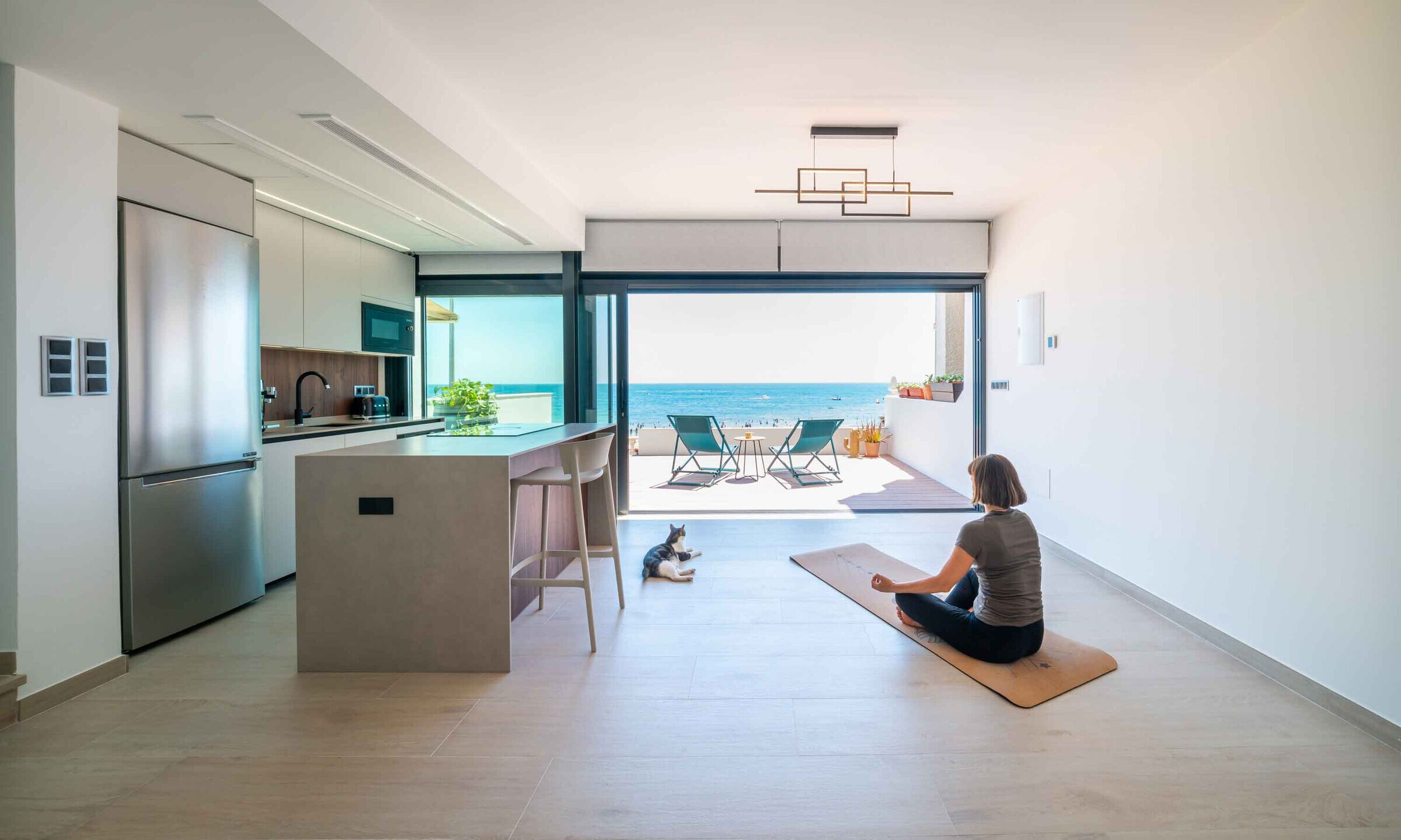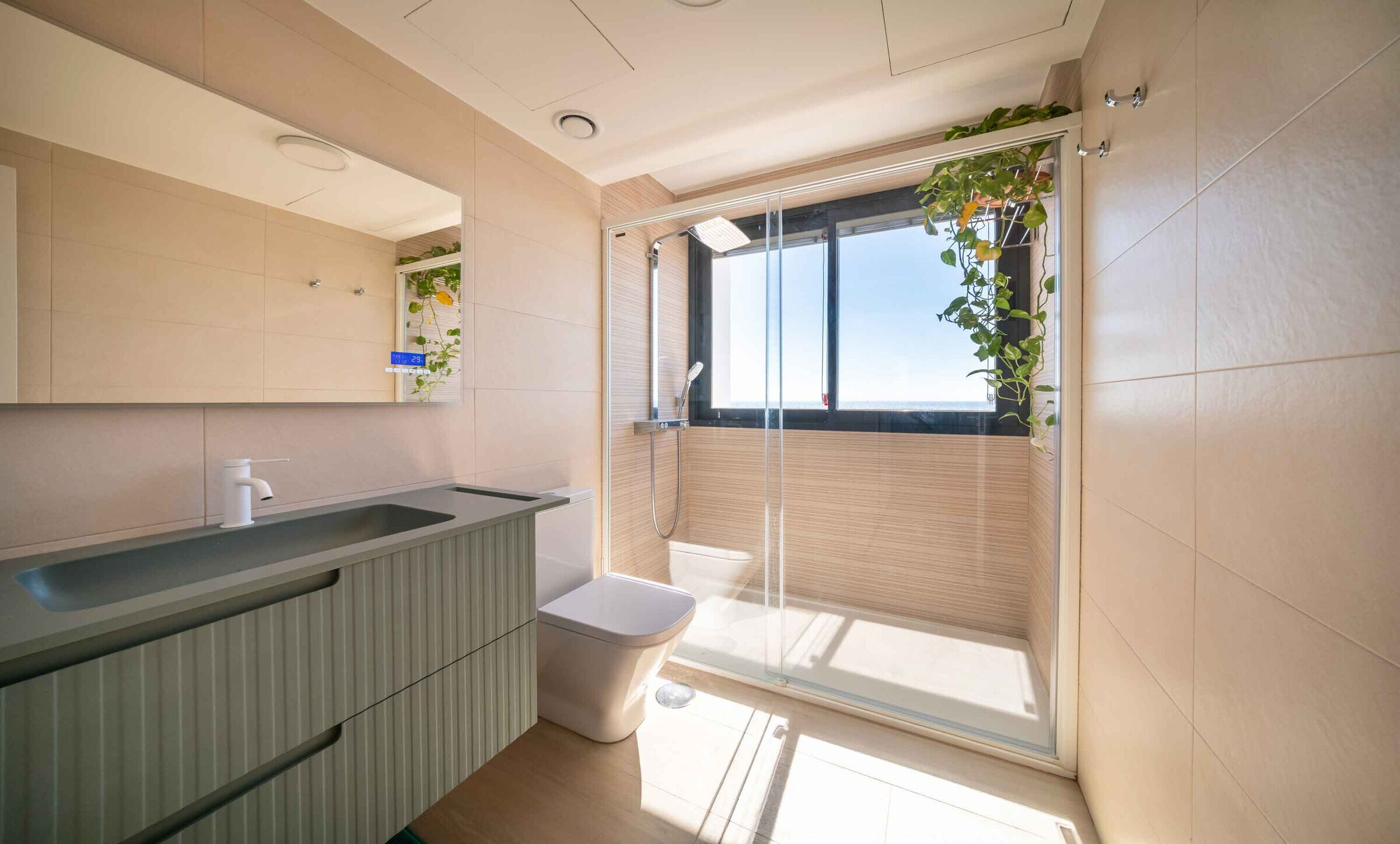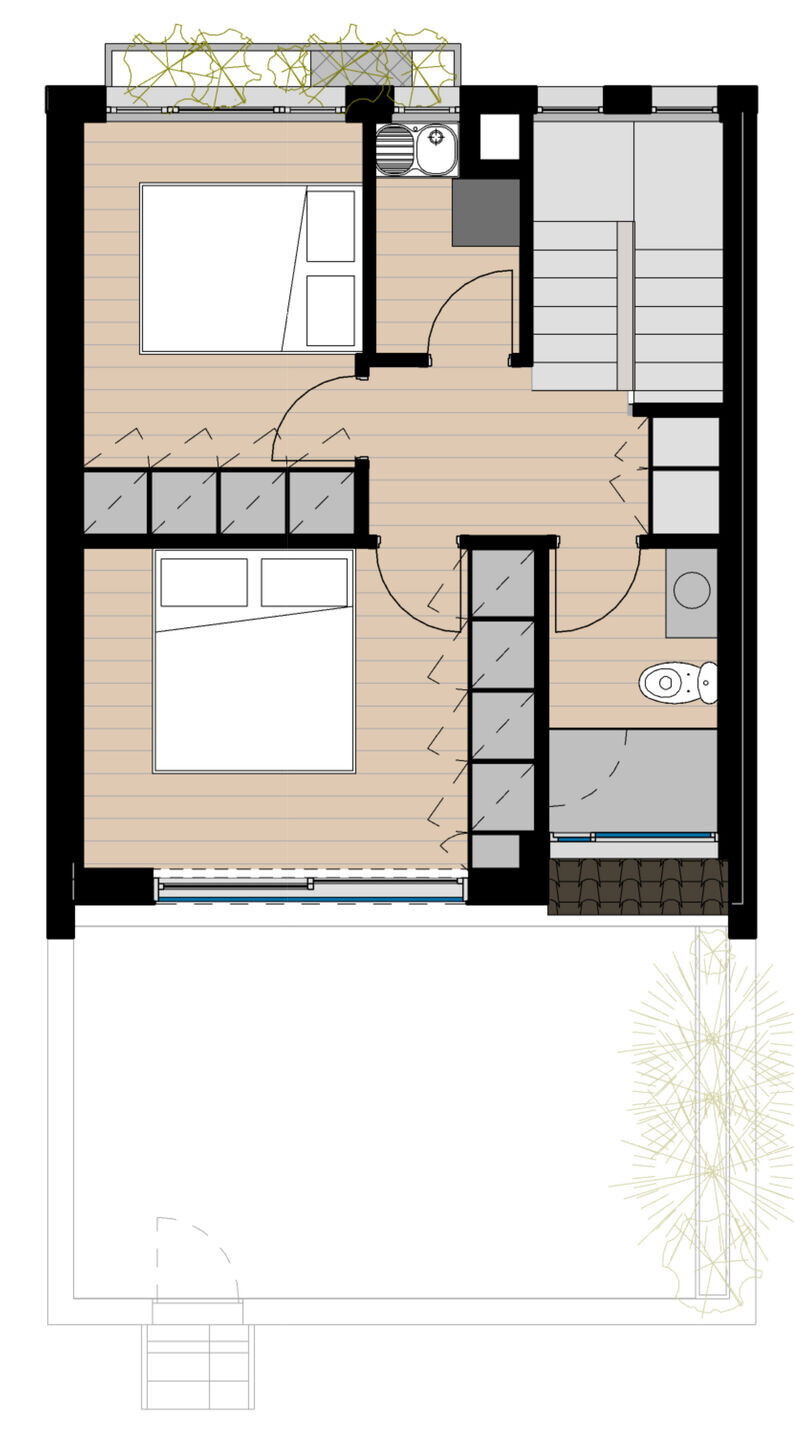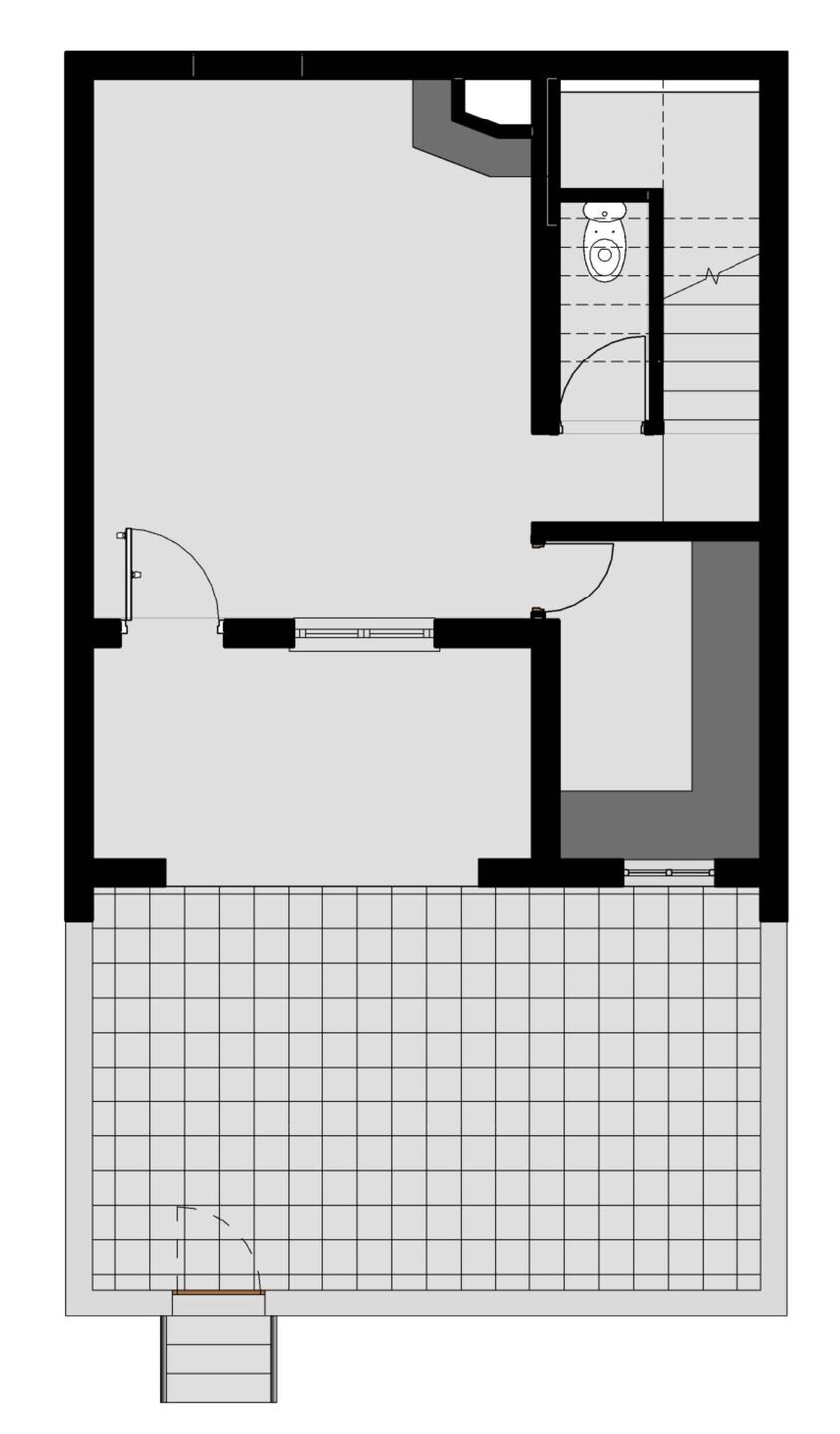 Material Used:
1. Facade cladding:
Pladur, interior cladding with insulation; WEBER.PRAL. CROMA facade cladding with white monolayer mortar
2. Flooring: Technological Wood, Visendum
3. Doors: lacquered mdf board
4. Windows: THERMIA CR46 MAGNA, TBB, lift sliding Windows with black lacquered aluminum carpentry
5. Interior furniture:
Africa stool, Vondom
Ceramic cup and saucer, Ana Abellán Ceramics
Esparto cactus, Esparteame
Toaster, smeg
Coffee maker, Jura
Deck chair, la Mansion du Monde