Against the dramatic vistas of Repulse Bay, the elegant lines of a sleek classic schooner become a timeless architectural landmark. Welcome to The Ocean as you've never seen it, a groundbreaking new restaurant and cocktail lounge designed top-to-toe by Substance.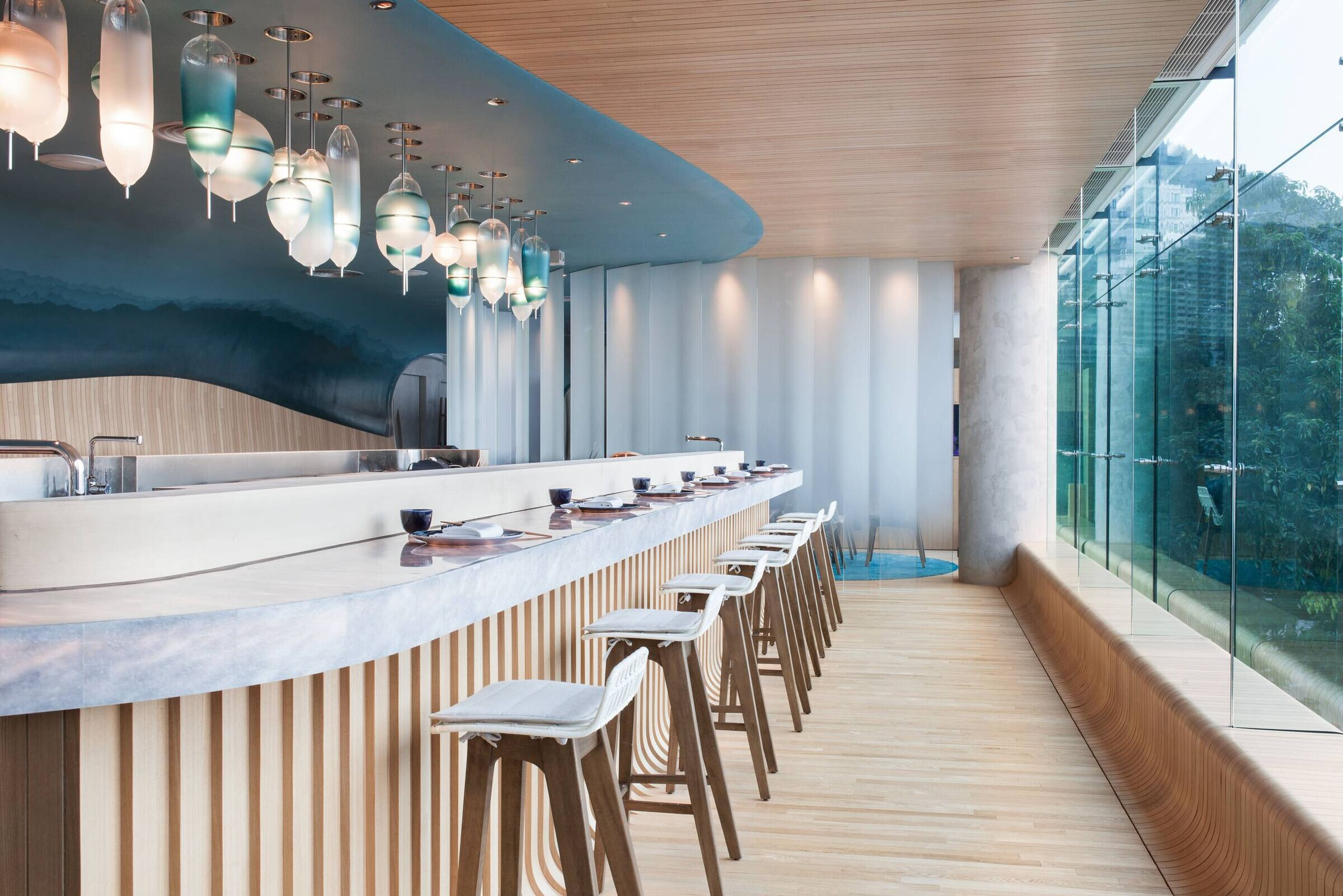 Below deck, a floor to ceiling window opens onto the sight of crashing surf, while hand-blown glass lights hang suspended like water droplets above custom furnishings evoking the Pacific Ocean's coral reefs. Walls papered with sharkskin-inspired textures bring a contemporary edge to the elegant fine-dining room, as chic uniform silhouettes sashay past à la Substance.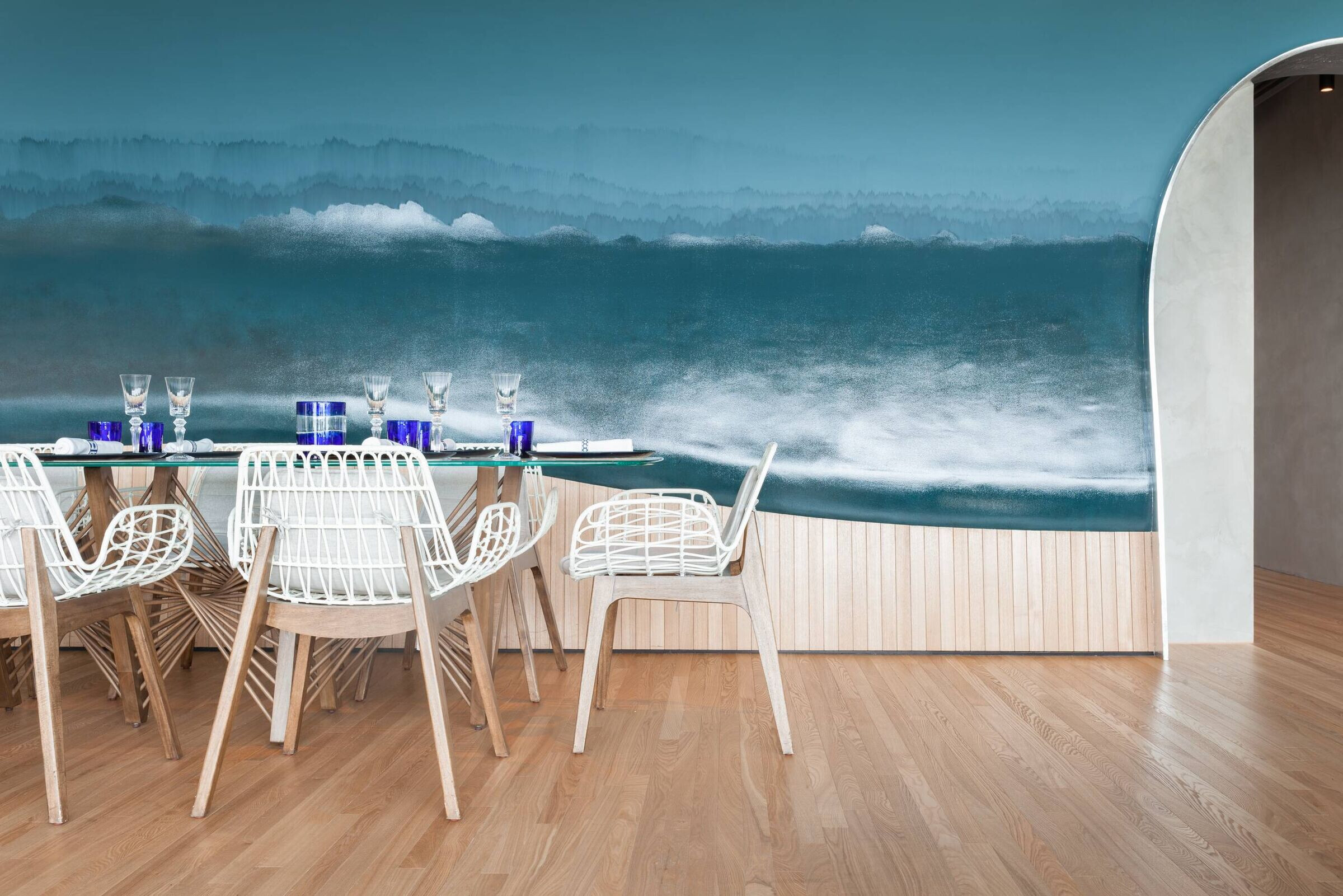 Savor the finest seafood on offer at The Ocean, with sashimi and raw dishes such as Beluga caviar. But The Ocean has hidden depths, with other temptations on display such as exquisitely prepared Albacore tuna and line caught turbot. And the best is yet to come- Jules Verne himself would gasp at the VIP room, as diners become divers 20,000 leagues under the sea surrounded by hundreds of hovering jellyfish within built-in aquarium walls.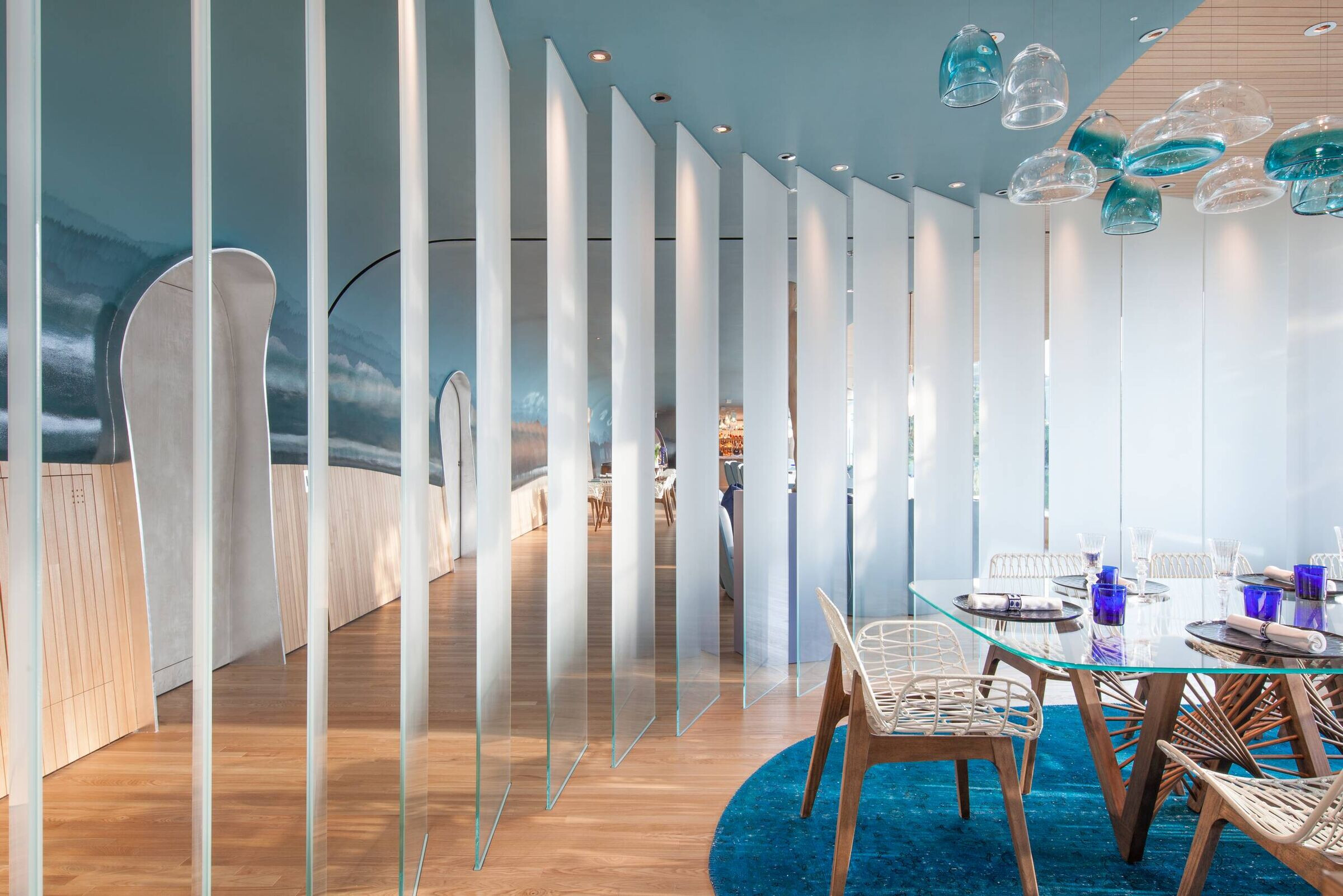 With the Ocean's location on top of The Pulse, one can enjoy the uniquely melded urban and natural landscapes of Repulse Bay, as well as the utter convenience of being in this hip Southside hotspot.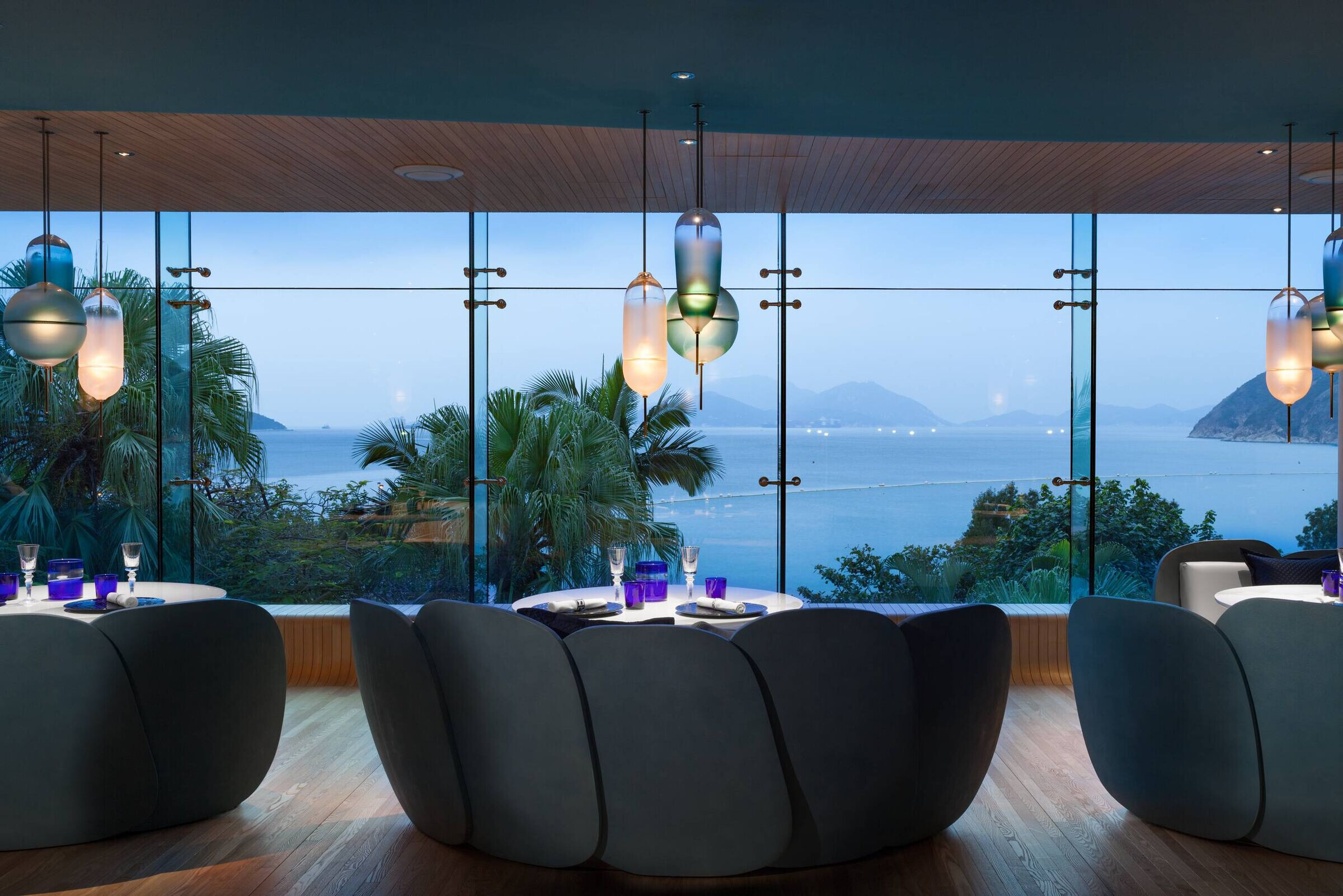 And as the sun goes down, walk along the intriguingly minimalist stone corridor to lean back and linger at the atmospheric cocktail bar.

Come for a sip... stay to marvel at the ever-changing beauty of The Ocean, and plunge into its fascinating deeps.