The Prospect coworking space on Pravdy Street (the first one of two locations of the new St. Petersburg coworking space provider) is located on the first floor of a historical building in the center of St. Petersburg, Russia.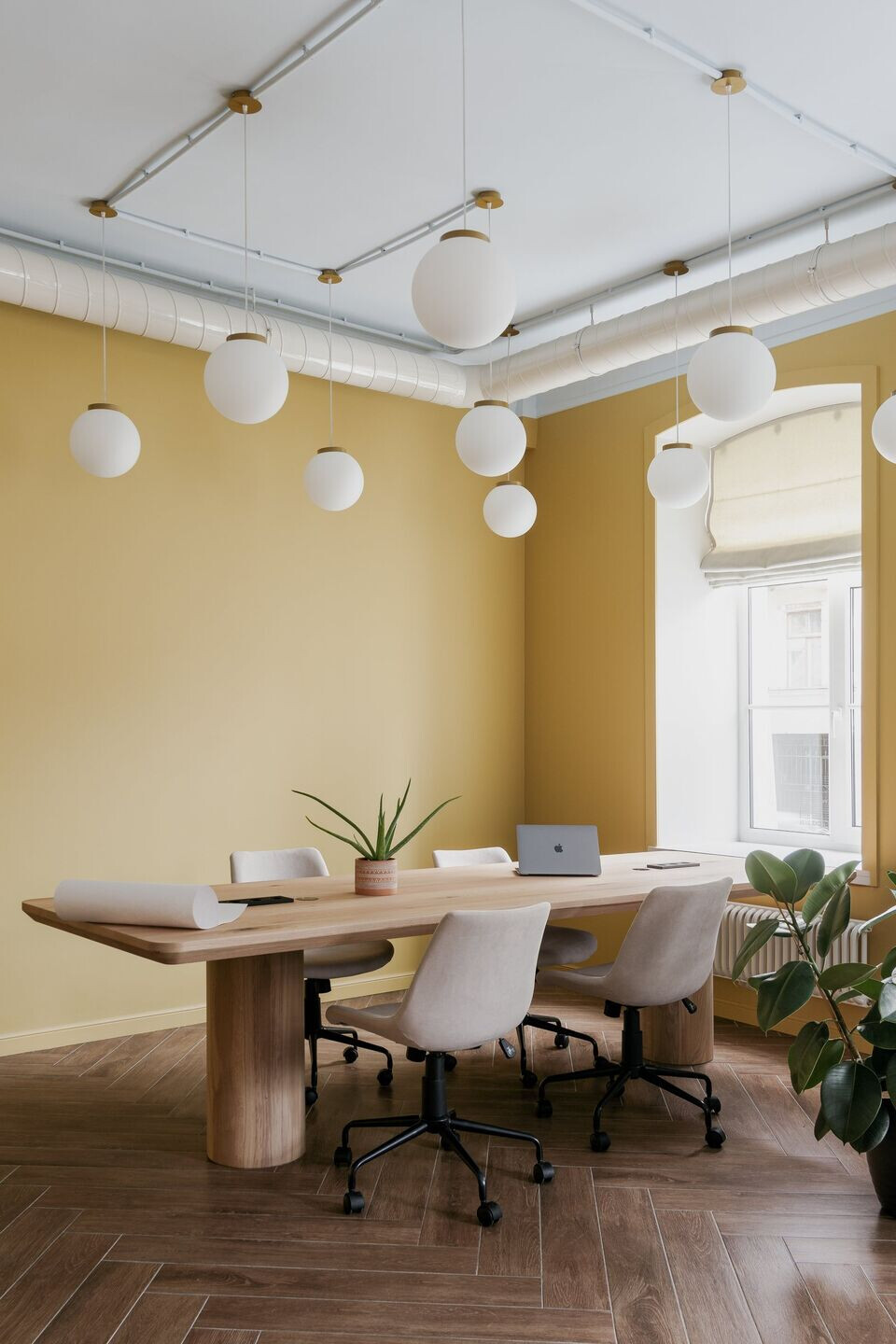 The Prospect was conceived as a space for work and meetings with interior design unusual for the office spacesin combination withmodern technical equipment. 280 square meters include five offices, two open space rooms, a kitchen, a bathroom, common areas and a meeting room for 8-10 people.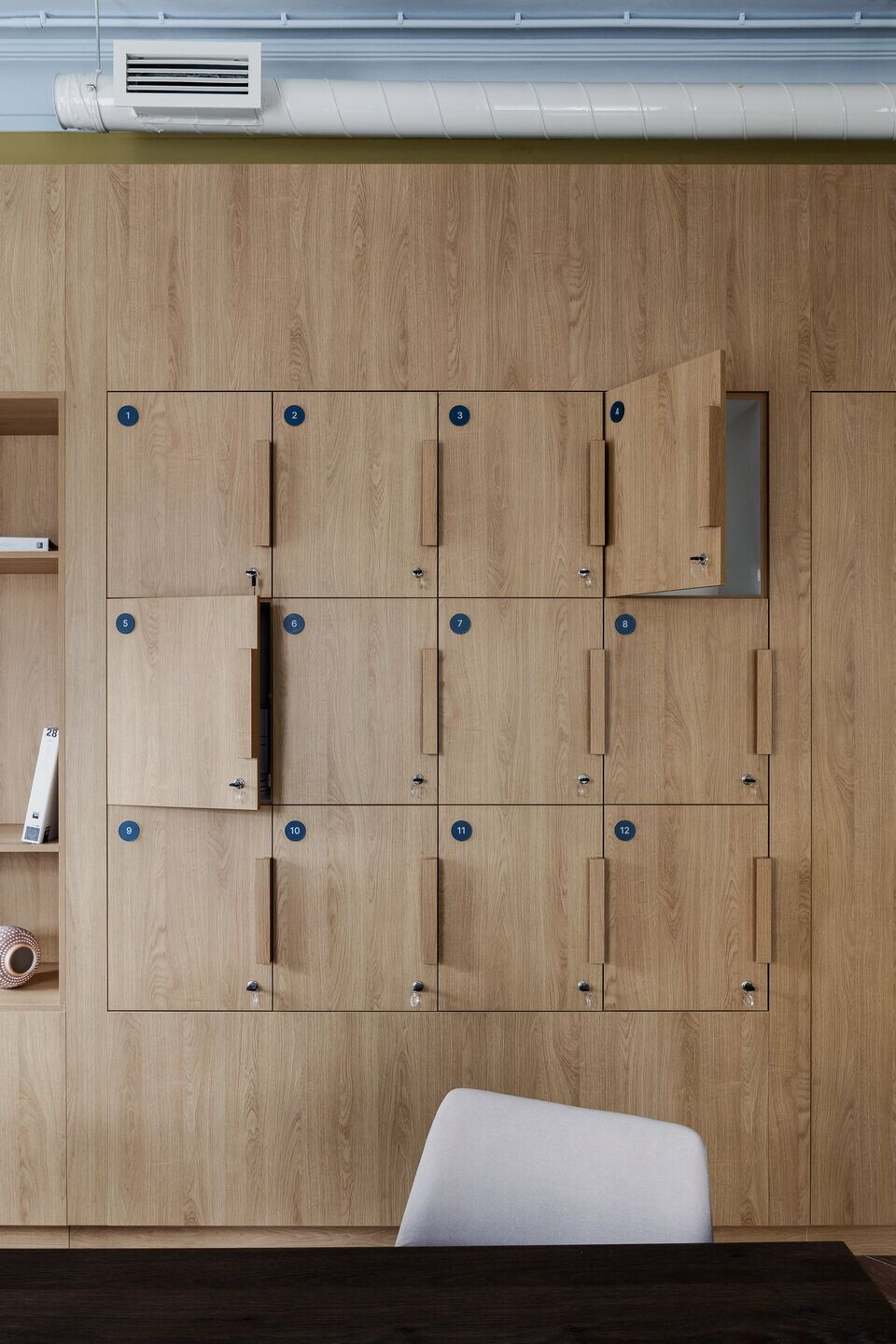 One of the main references for the Prospect interior designwere photographs of the 1950s'American hotels. Therefore, the interior turned out to be warm, cozy, with elements of a historical style: «parquet»tiles, moldings, cornices, and retro decor were used in the project. In one of the open spaces the original cornice was preserved and painted in the color of the ceiling to smoothly integrate into the interior.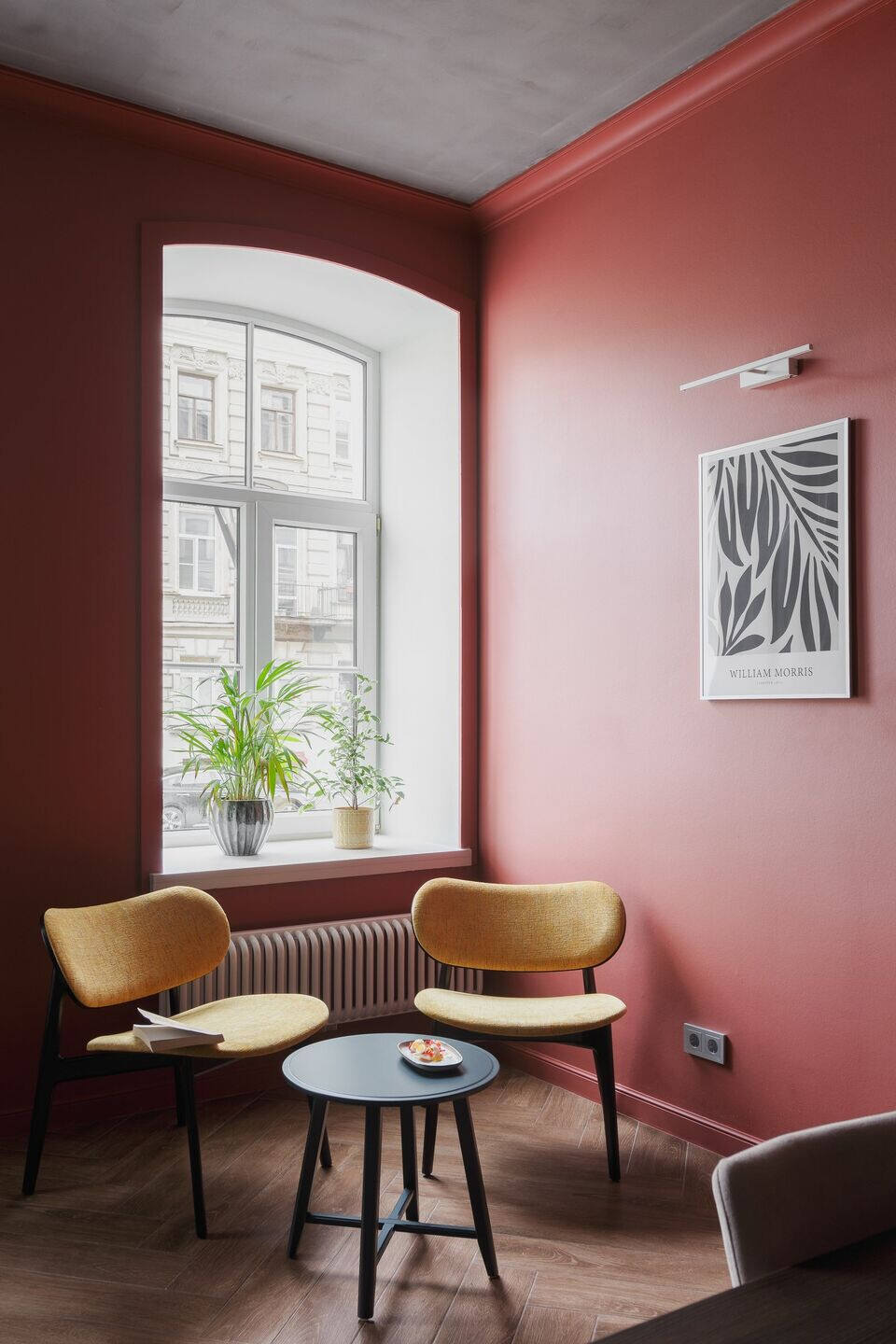 The workspace itself is divided into two main blocks: offices and openspace rooms. Openspacesare made in contrastto each other: the first one is light and airy, while the second one is darkand chamber. In addition to office desks with built-in power outlets and wireless chargers, both openspaces offer informal workplaces and chill areas for relaxation and networking.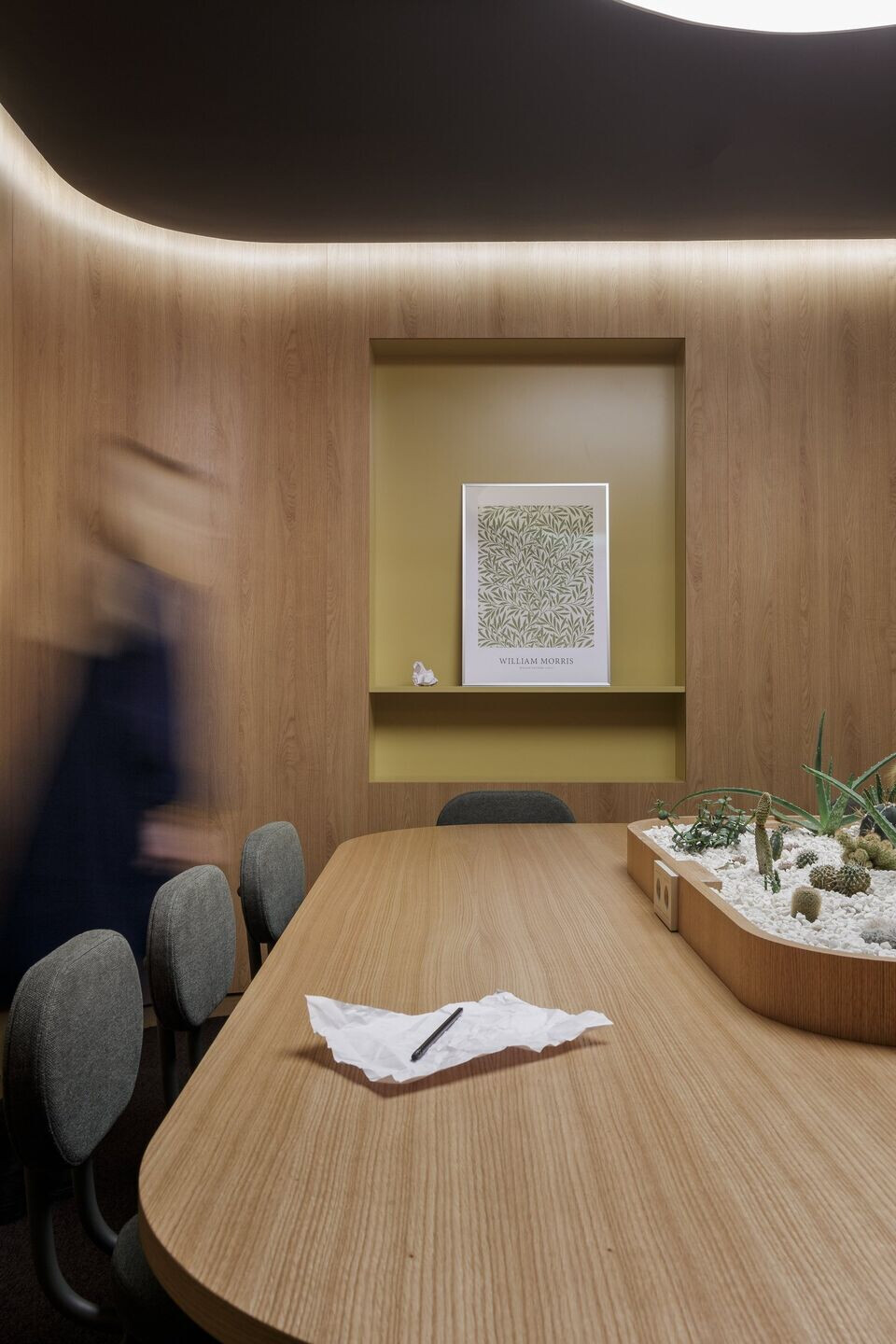 The meeting room of the Prospect has a complex geometry: no wall is parallel or perpendicular to the other, all corners are rounded along their unique radius. The design of the meeting room refers to desert landscapes: cacti pots in the center of the tablesprinkled with white pebbles, in combination with a round overhead lamp resembling the moon, soothe and tune in to a productive mood.
The premises were originally divided into rooms connected by straight corridors. A volume of wood was inscribed inside to add cohesion and dynamics to the space: a curved partition with built-in furniture and chill zones «flows» from room to room, uniting them and smoothing straight shapes.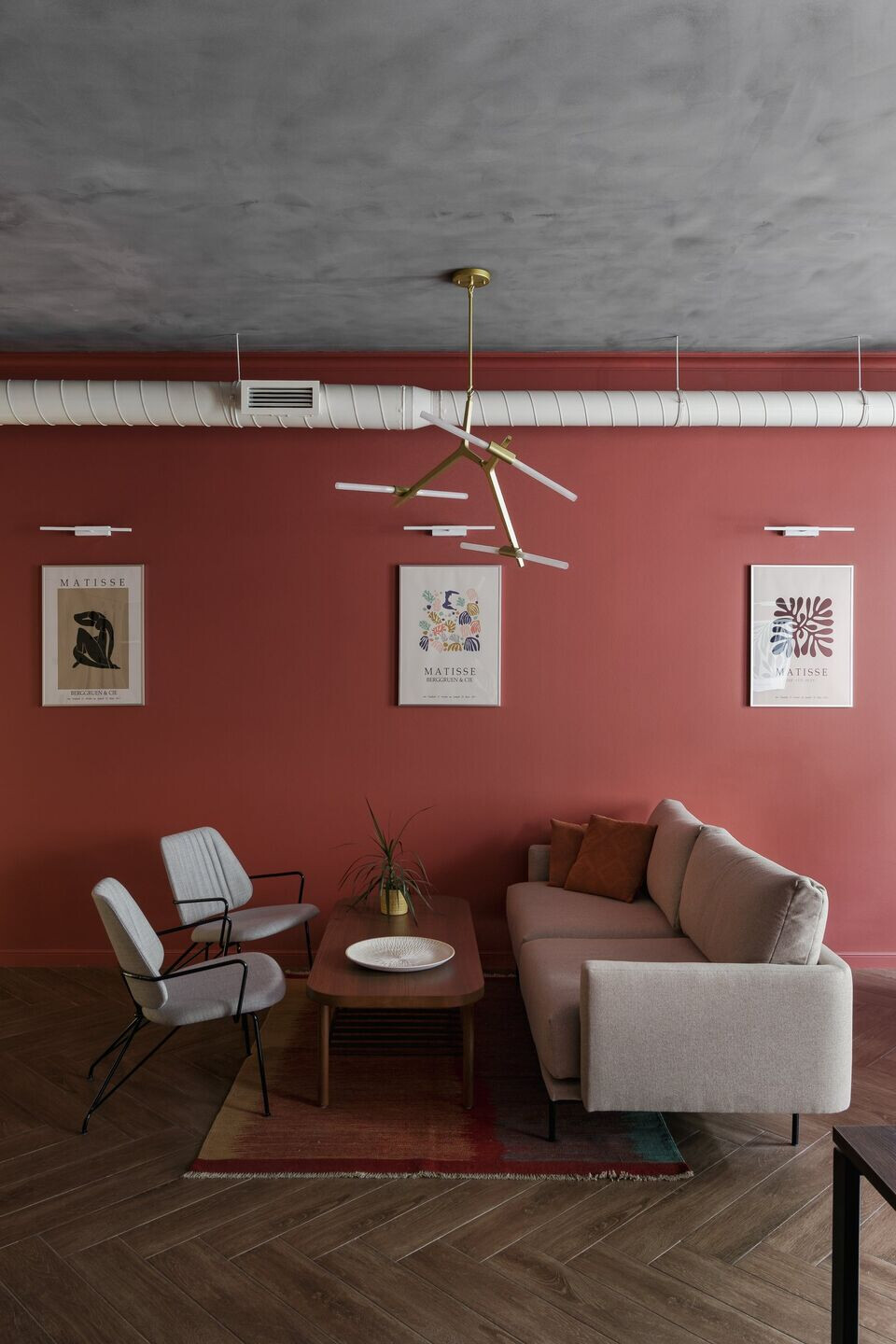 The main feature of the project is a reception desk made of a sheet of brushed aluminum. Initially, the reception desk was planned to be made of HPL panels, but during the production process we decided to take a chance and make it from a sheet of aluminum rolled onto a base and polished. The result exceeded all expectations: metal is a living material, so the reception desk will live and change together with the space.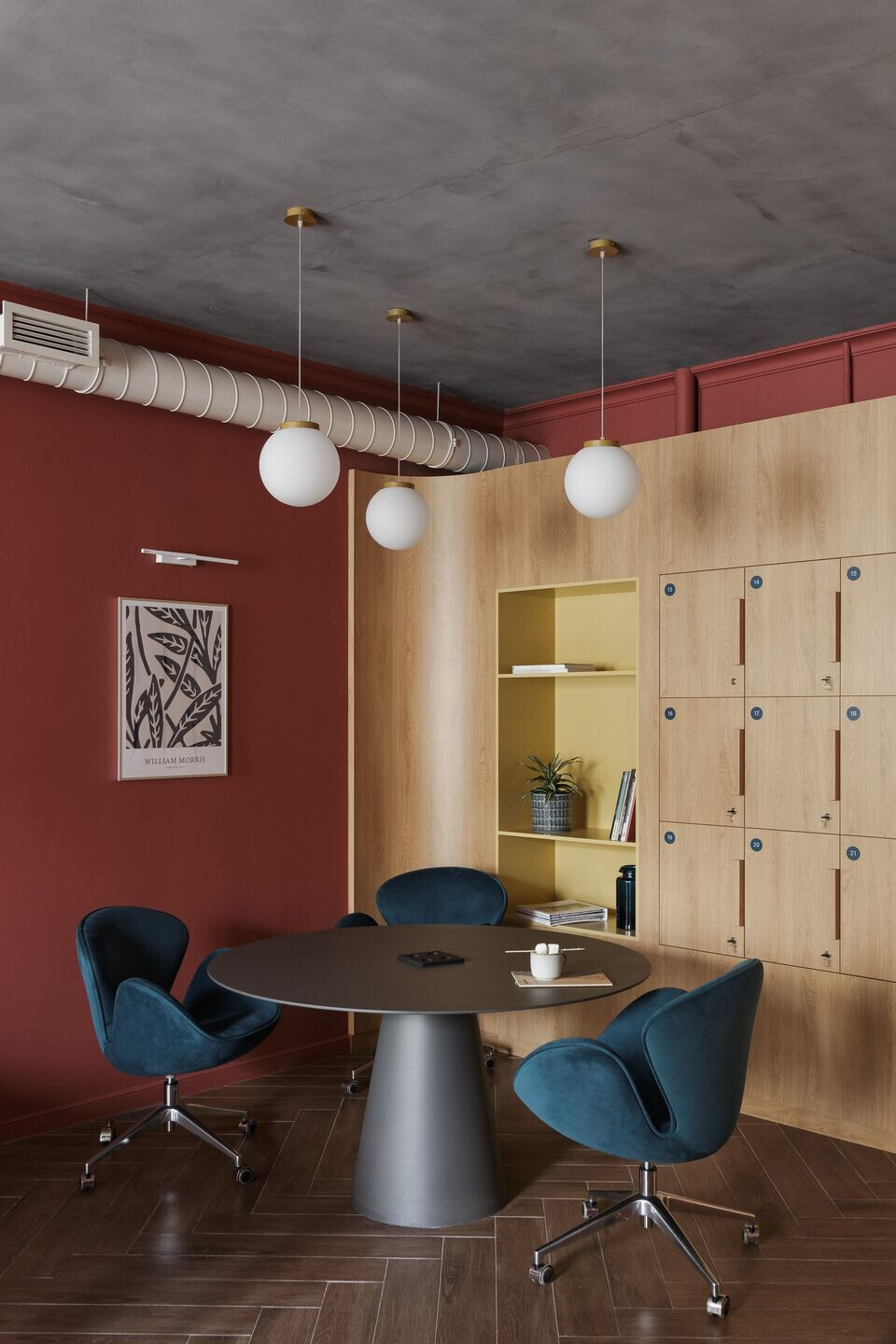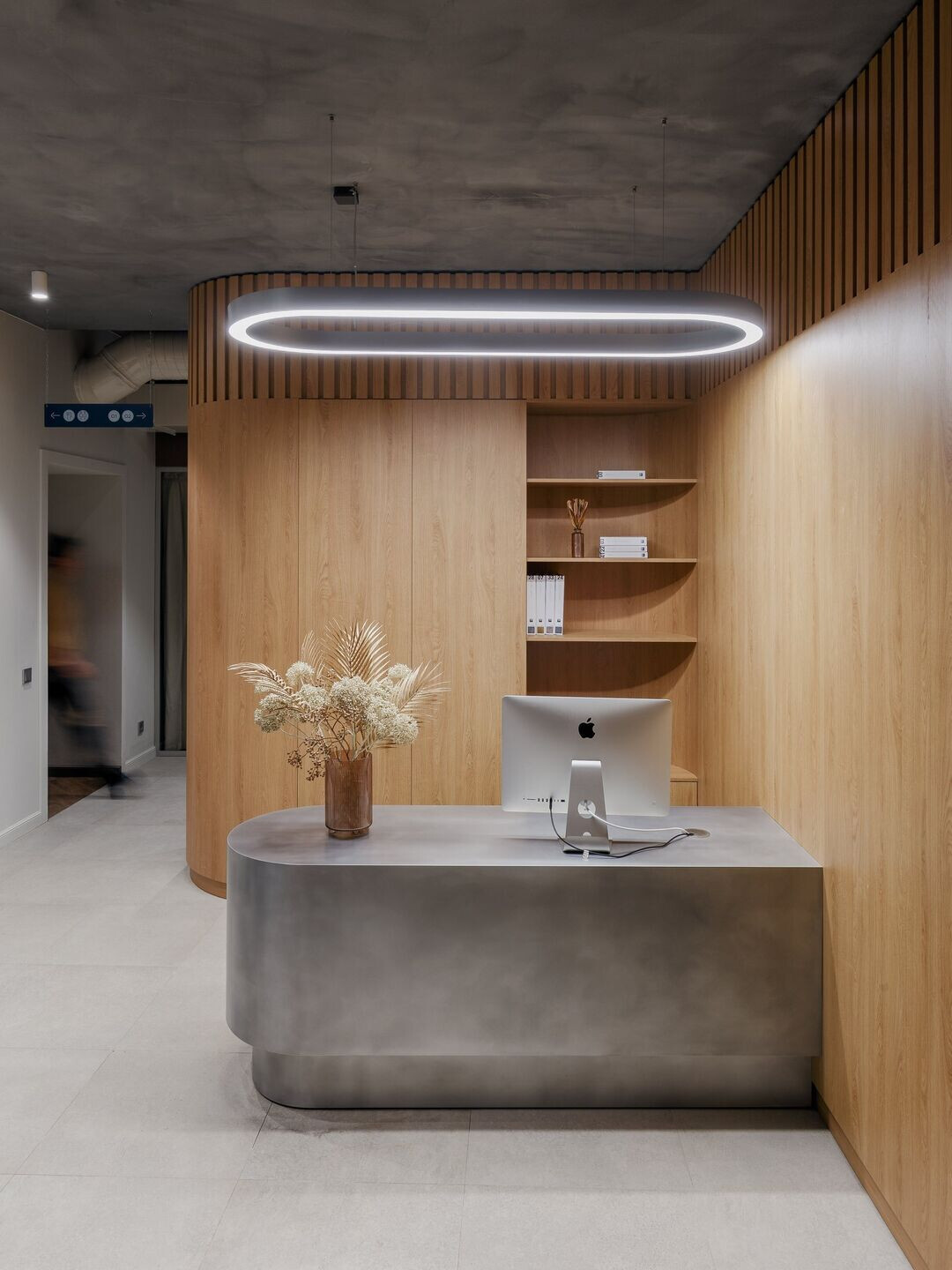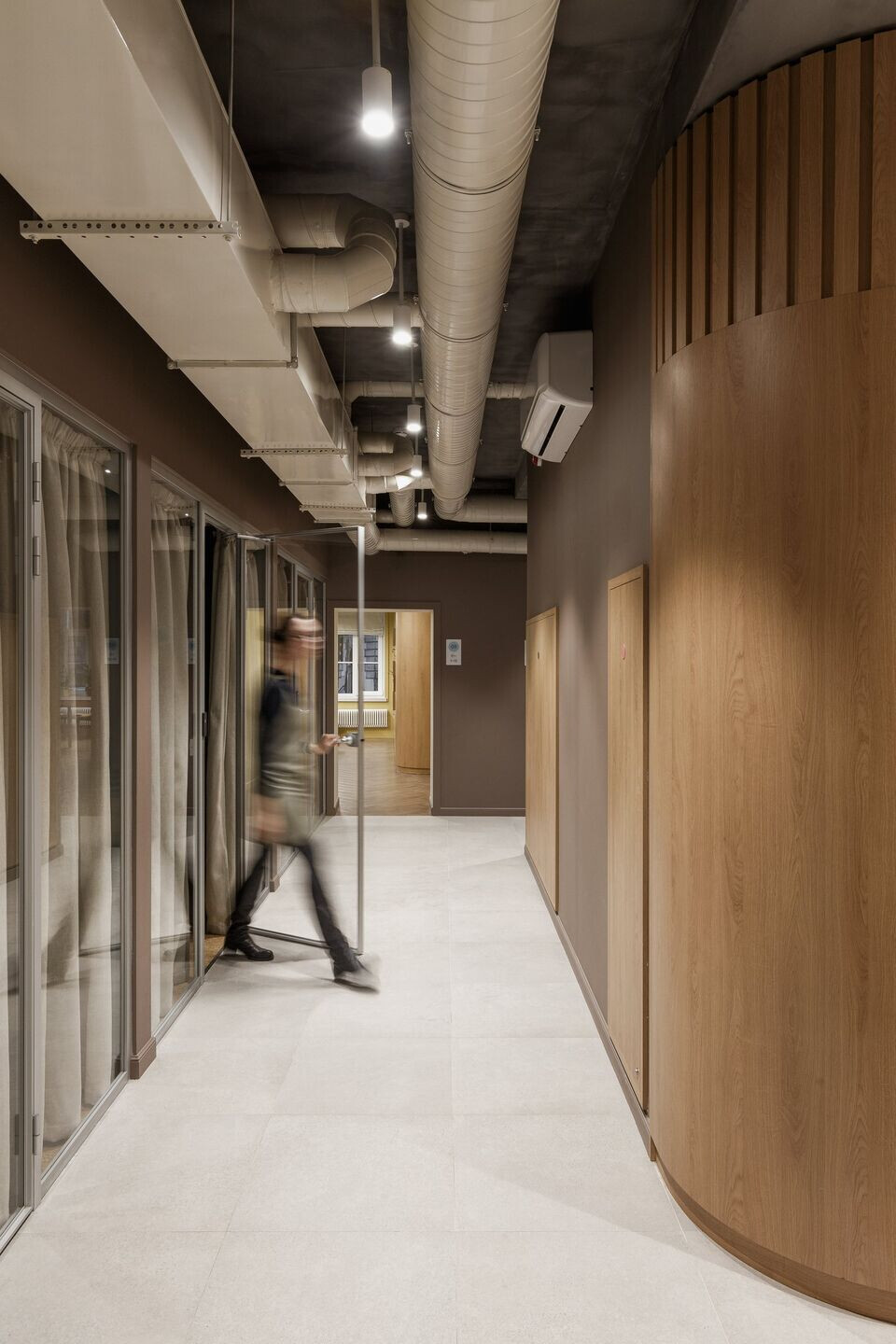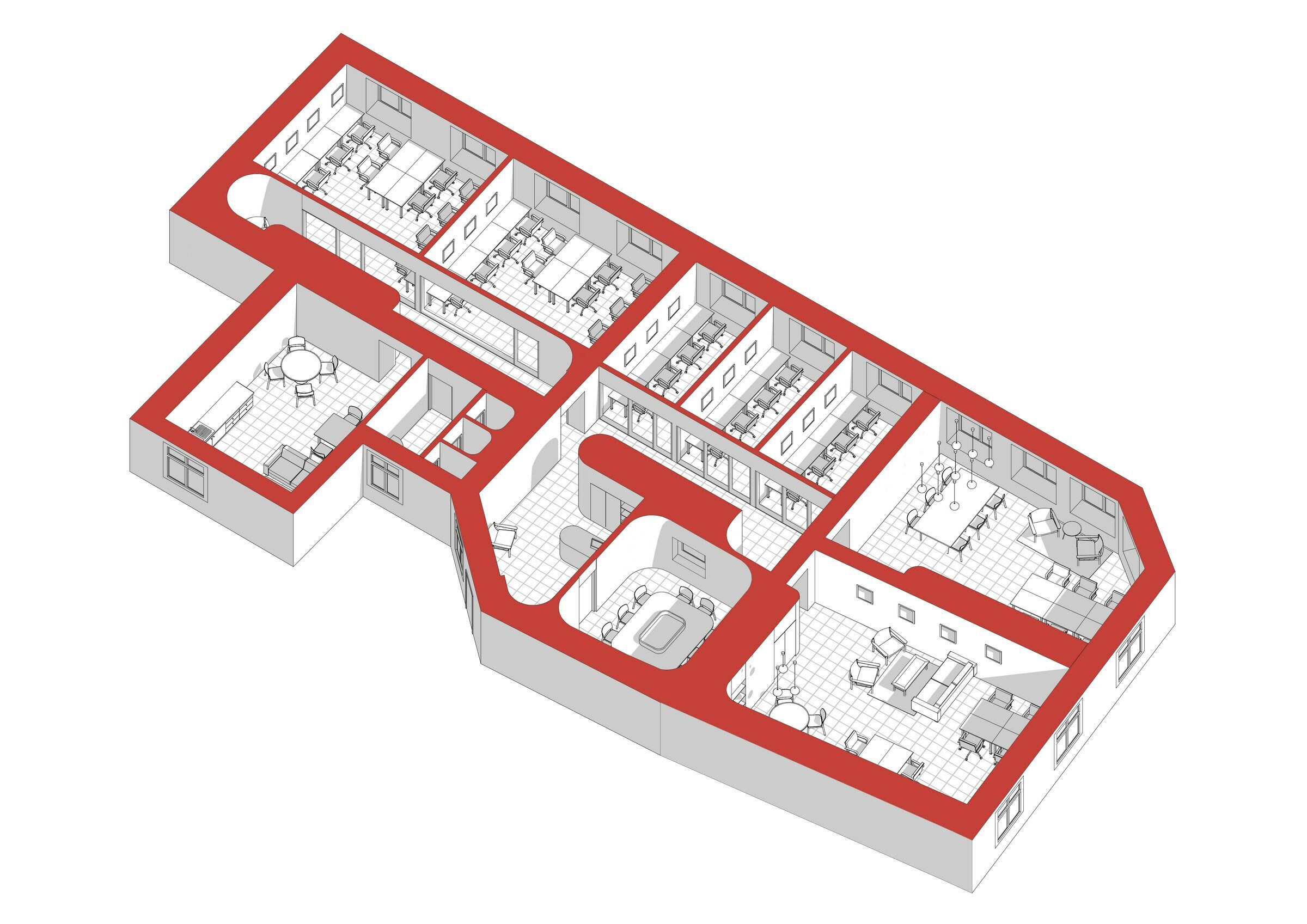 Material Used:
1. Designer tables (made-to-order): WadoThe Woodworker
2. Office furniture: Nayada North-West
3. Armchairs: Premier Group, Divan.ru, Cosmorelax, SK design
4. Meeting room chairs: DELO design
5. Textiles: Mum&Son Home Textile
6. Carpet tiles: Modulyss (Novofloor)
7. Technical lightning in common areas: SWG
8. Building contractor: GIS Engineering
9. The Prospect's identity& branding: Rauldi