Refurbishment of a house located in Valencia. The briefing consisted on creating an atmosphere that would remind the client trips around the world, a place where unique pieces of furniture from India, Morocco, China, Mongolia and other countries would be protagonists.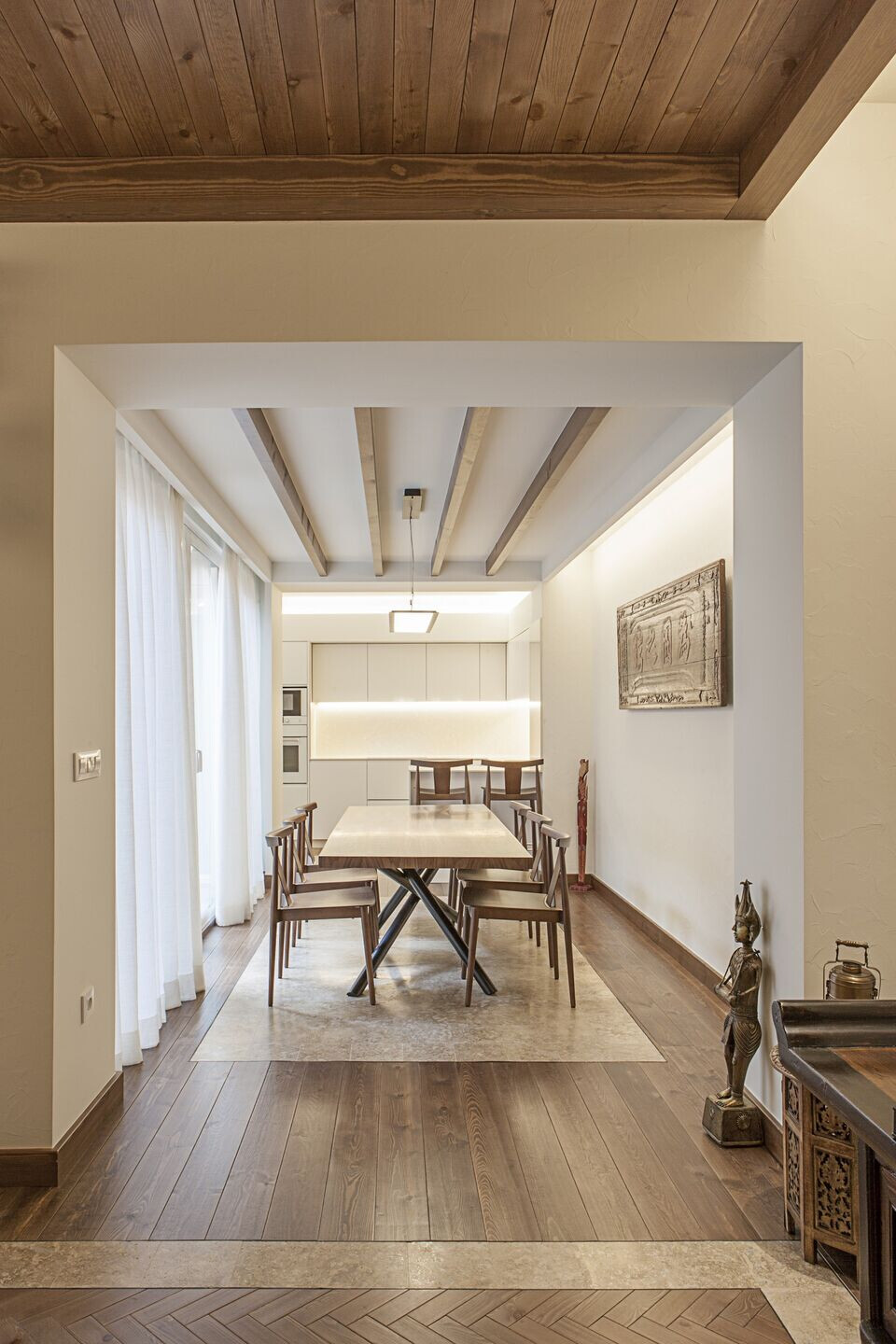 Spaces are defined by herringbone pine parquet and travertine marble carpets. Ceilings have been designed to hide ducts and integrated indirect lighting, creating an environment that reinterprets different exotic spaces, such as the bedroom's balinese ceiling or the vaulted corridor.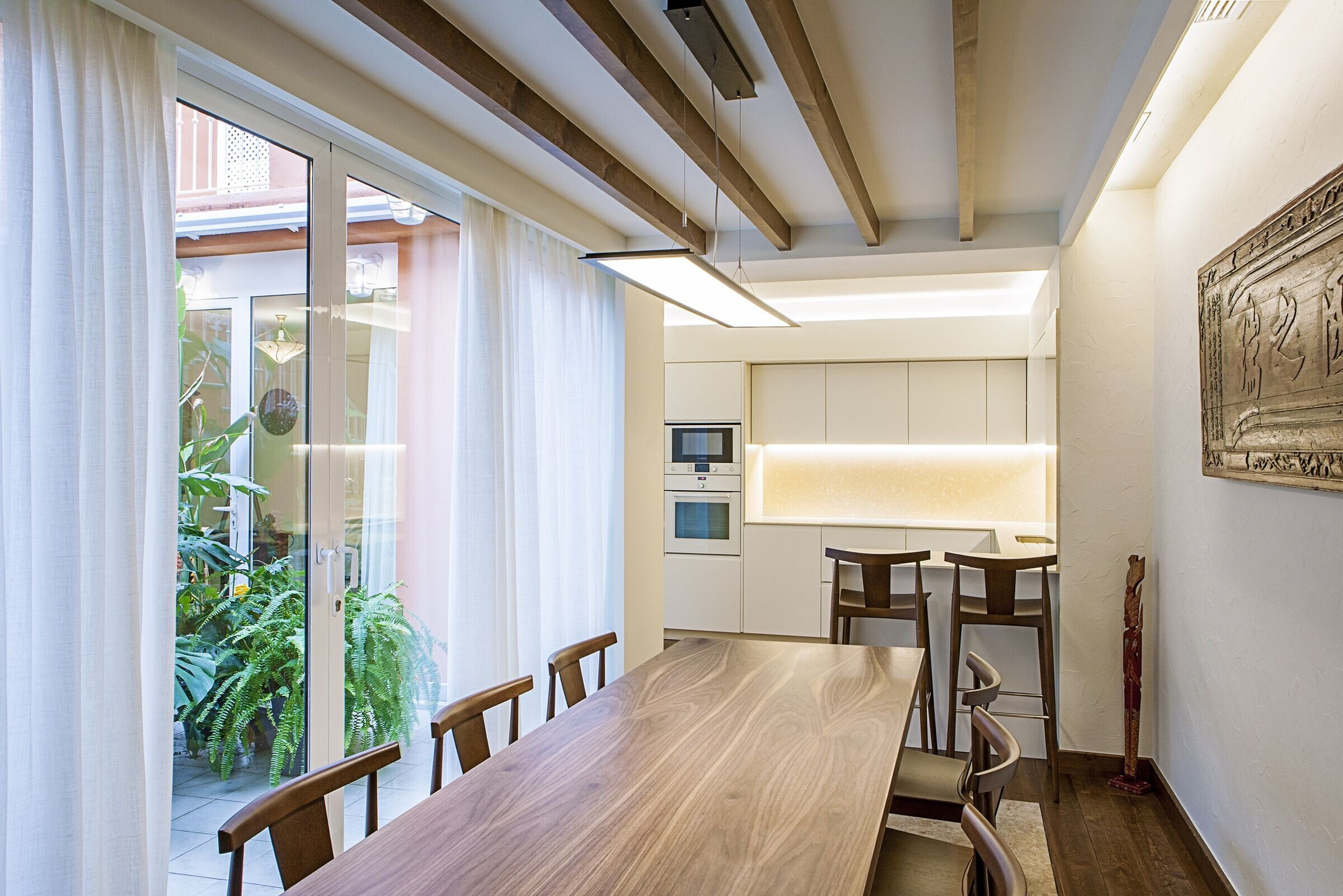 Wisely selected materials, colors, textures, and unique furniture. The result: once you cross the threshold you feel teleported to a far away place.