Situated amidst the vast landscape of Alibaug 'The Vaulted House' is an experimental contemporary holiday home. The house is deconstructed to create a set of pods, designed in a form of brick monolith vaults scattered within the lush jungle-like greens.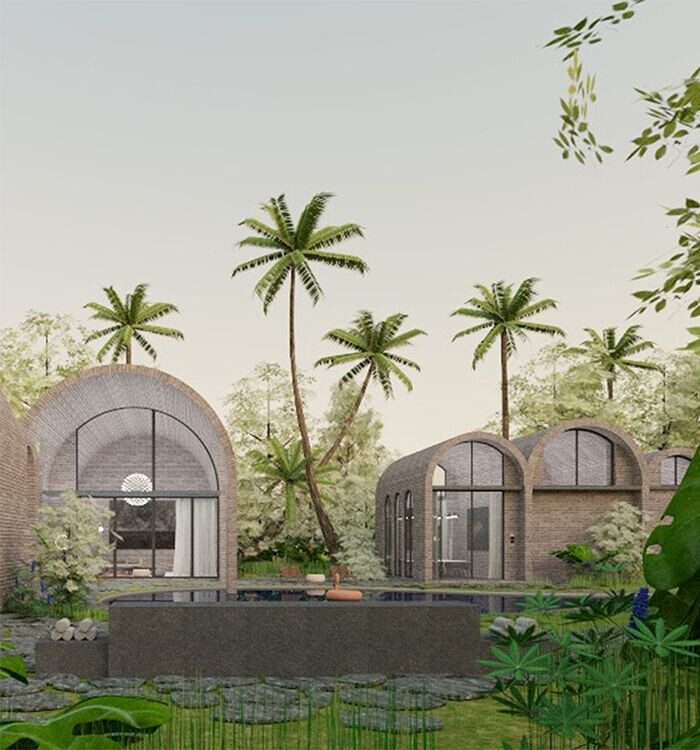 These pods are oriented to overlook an organic shaped water body giving each space, a serene and distinct view of the extensive verdure. The central water body that dissolves into nature connects the different pods together with a peripheral outdoor corridor.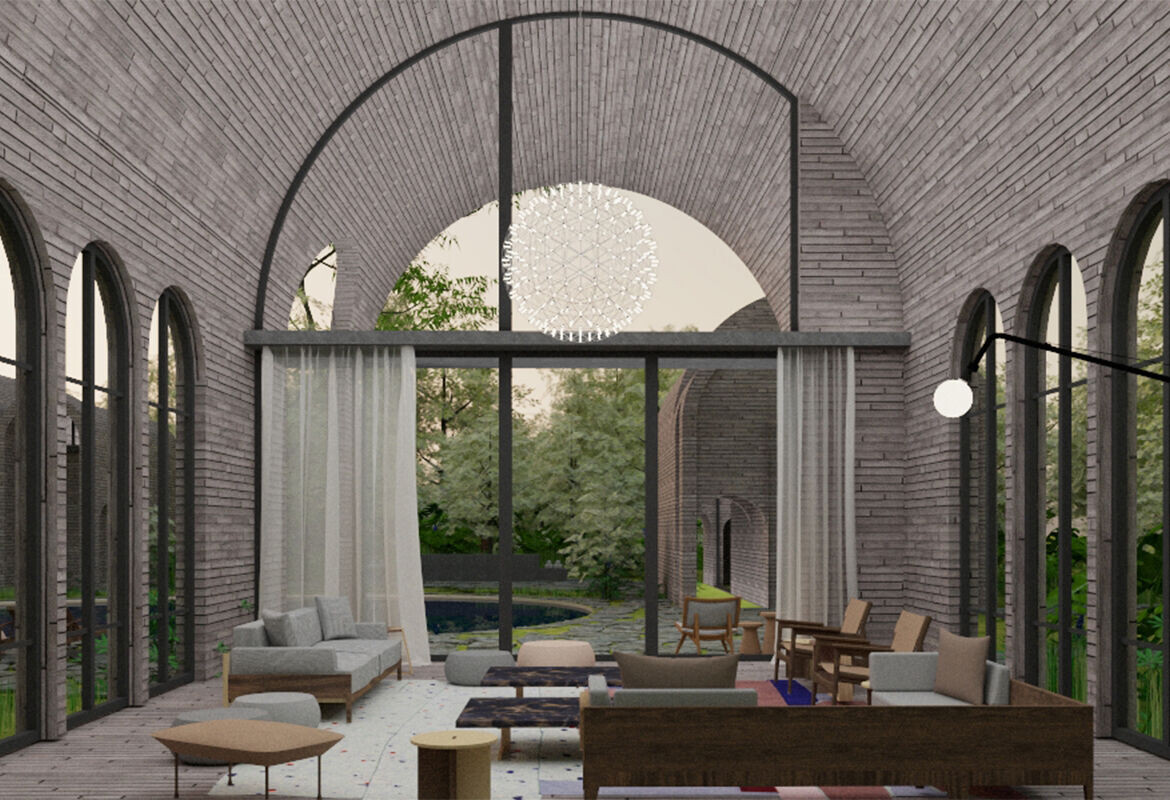 The house develops from the idea of being aware of the environment and takes into consideration the respect for its surroundings. The materiality was chosen to let nature take over the structure and adapt to its aging character. An array of semi open interior spaces layered inside these varying volumes, offer a multiplicity of oblique views through the house while capturing natural light from a variety of angles.