SHROFFLEóN was invited by Elle Décor to design a 'décor inspiration' installation for the unveiling of Nilaya's new special collection of wallpapers. The brief for the installation was to showcase their new range in different spatial settings and explore innovative of application.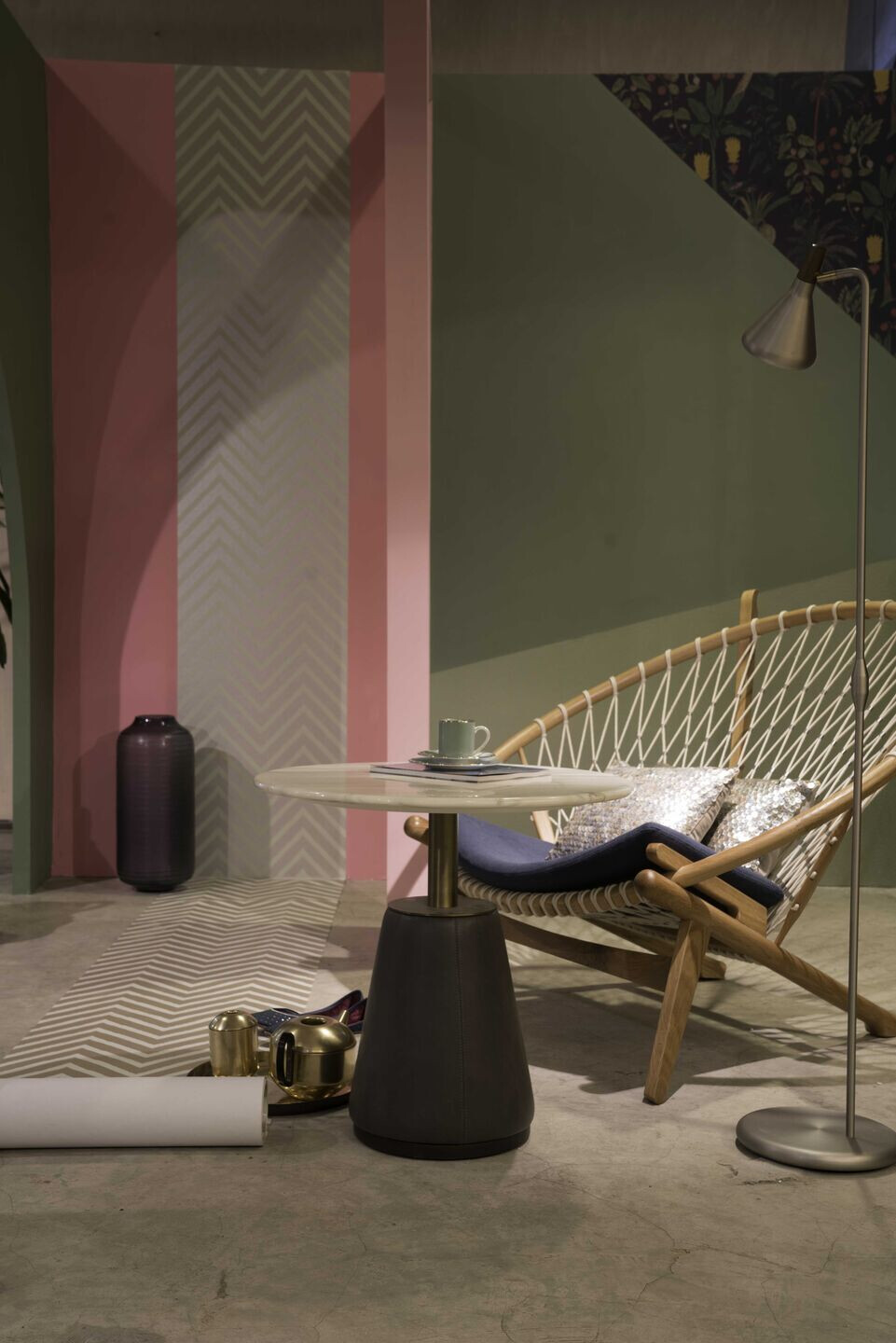 For the event, the Good Earth store at Raghuvanshi Mills in Mumbai, was transformed by three installations, by SHROFFLEóN, Neterwala & Aibara and NoteD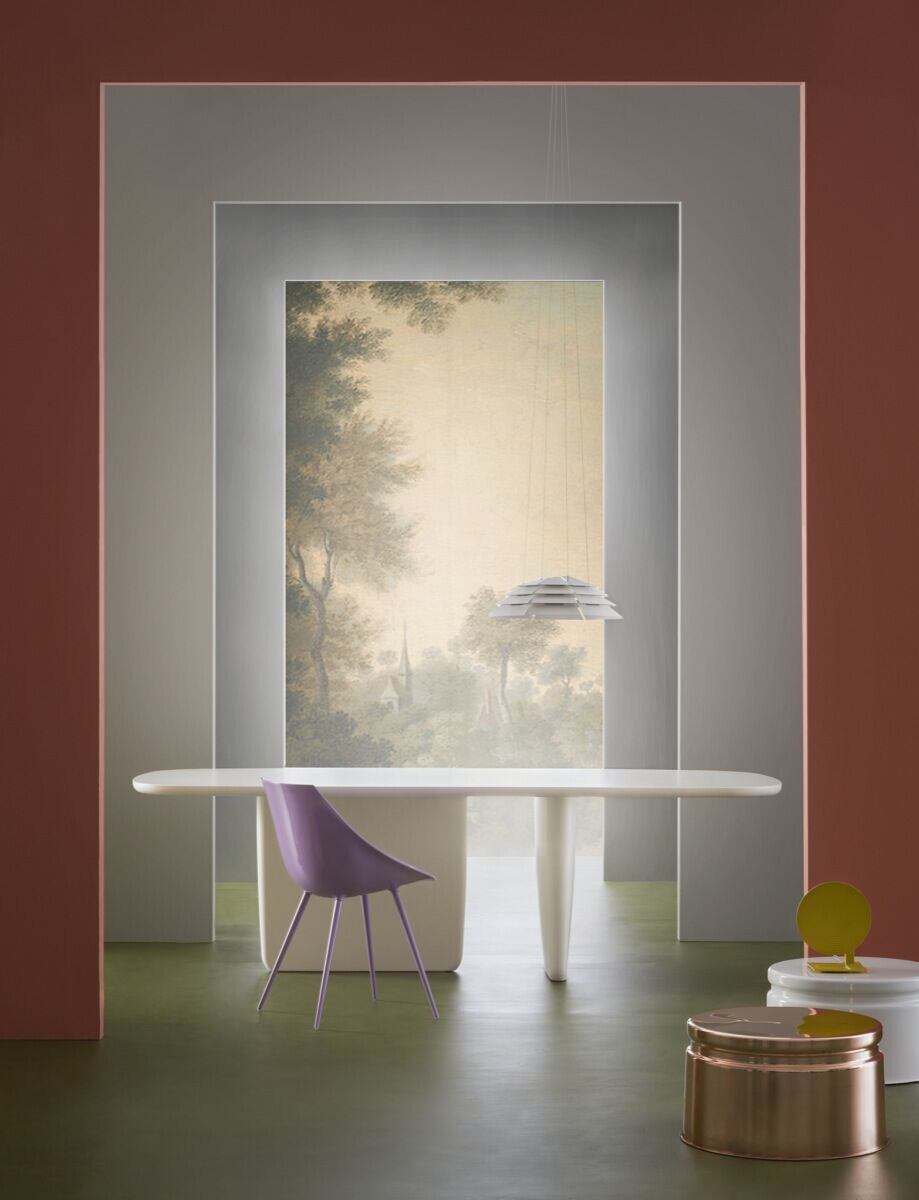 The thought behind the SHROFFLEóN installation initiated through a study of the creation of spatial depth within a living room setting utilizing multiple planes of a family of colours. The selected mood board comprised of muted contemporary hues of moss and army green, along with millennial pink which stand in stark contrast, yet highlighting the textures of the three different wallpapers, each of which has different patterns and colours.