The farmhouse on the Streekweg in Hoogkarspel is a national monument and was used as a farm until the 1970s. According to the gable stone, the farmhouse dates from 1891. The monument is important from a cultural and architectural-historical point of view as a well-preserved example of late 19th-century rural architecture.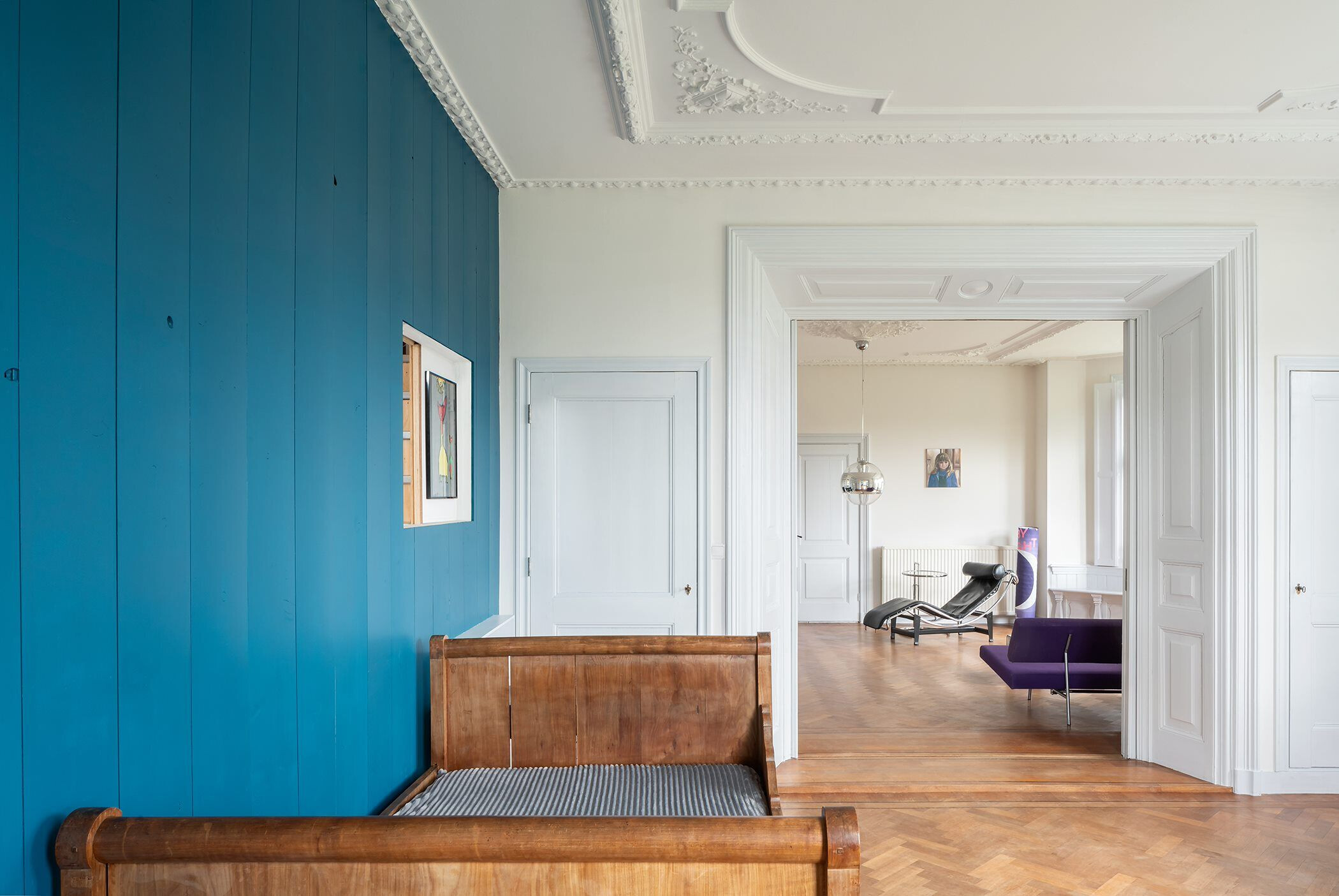 When Patrick Fransen of NOAHH bought the house to live in with his family, he wondered what he would do with all that space under the enormous roof (approx. 3000 m3). His children built huts and that gave him the idea to do the same with the house. He asked his children to help think about their new house. His son made a model of his room, with a platform in it and a place for his twin sister.
All the old, improper additions were removed so that the imposing, characteristic square construction of the bell-jar farmhouse was fully visible again. In its place came a transformable interpretation. With respect for the original structure - the interior as a guest in the house. All additions have been realized in plywood, which accentuates the 'hut character'.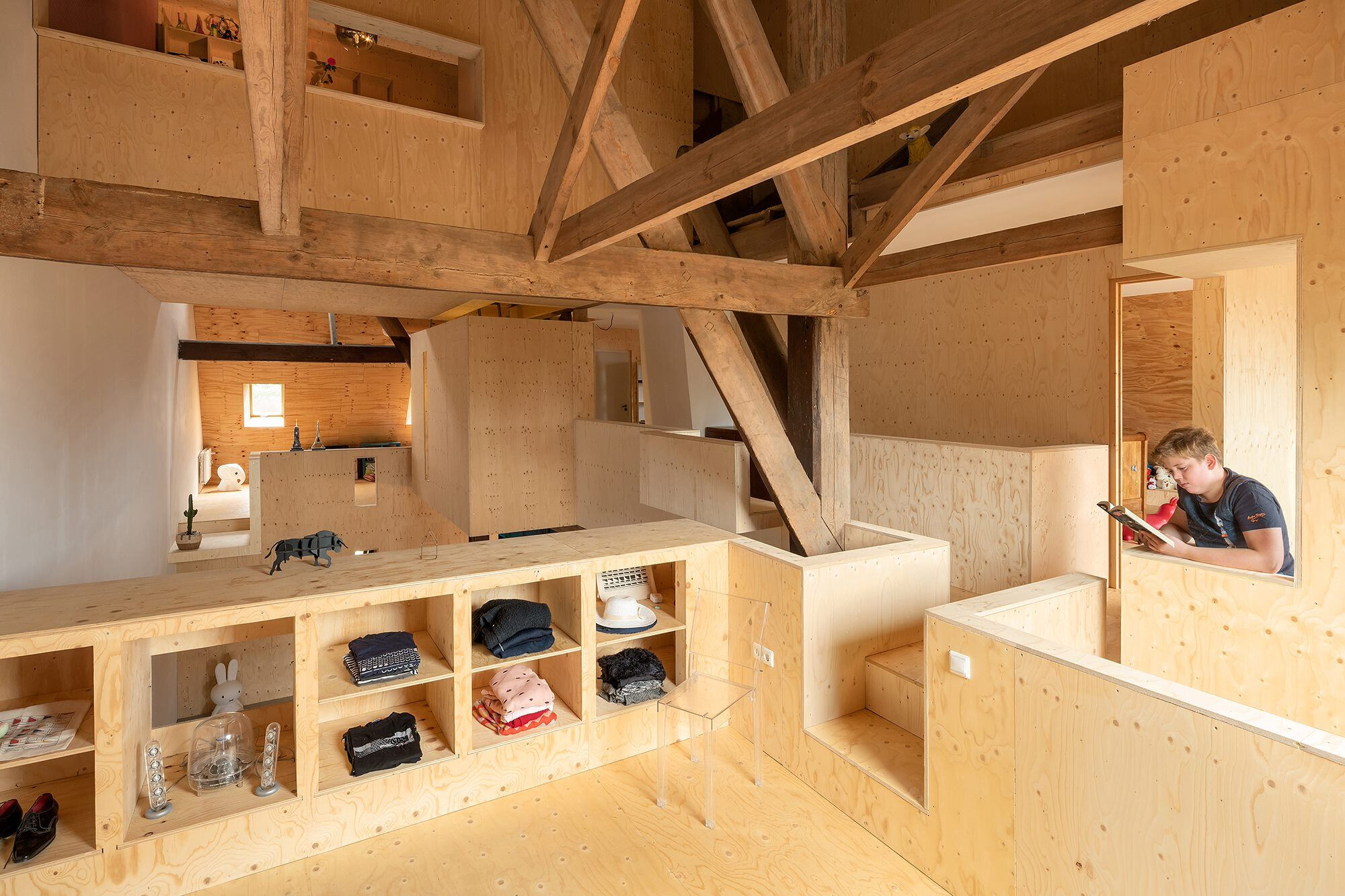 The monumental front house has been completely restored, whereby original details and characteristic wall paintings have been made visible again. The roof, facades and floor have been insulated from the inside and finished with plywood.
In the new interior, one room flows into another, without doors. The question whether the space under the roof is one room or a collection of rooms is not easy to answer. That's what makes it interesting. The places are connected by rope ladders and small bridges; open places without borders. Things change regularly. Something is built, and other things are broken down again. A house without an end.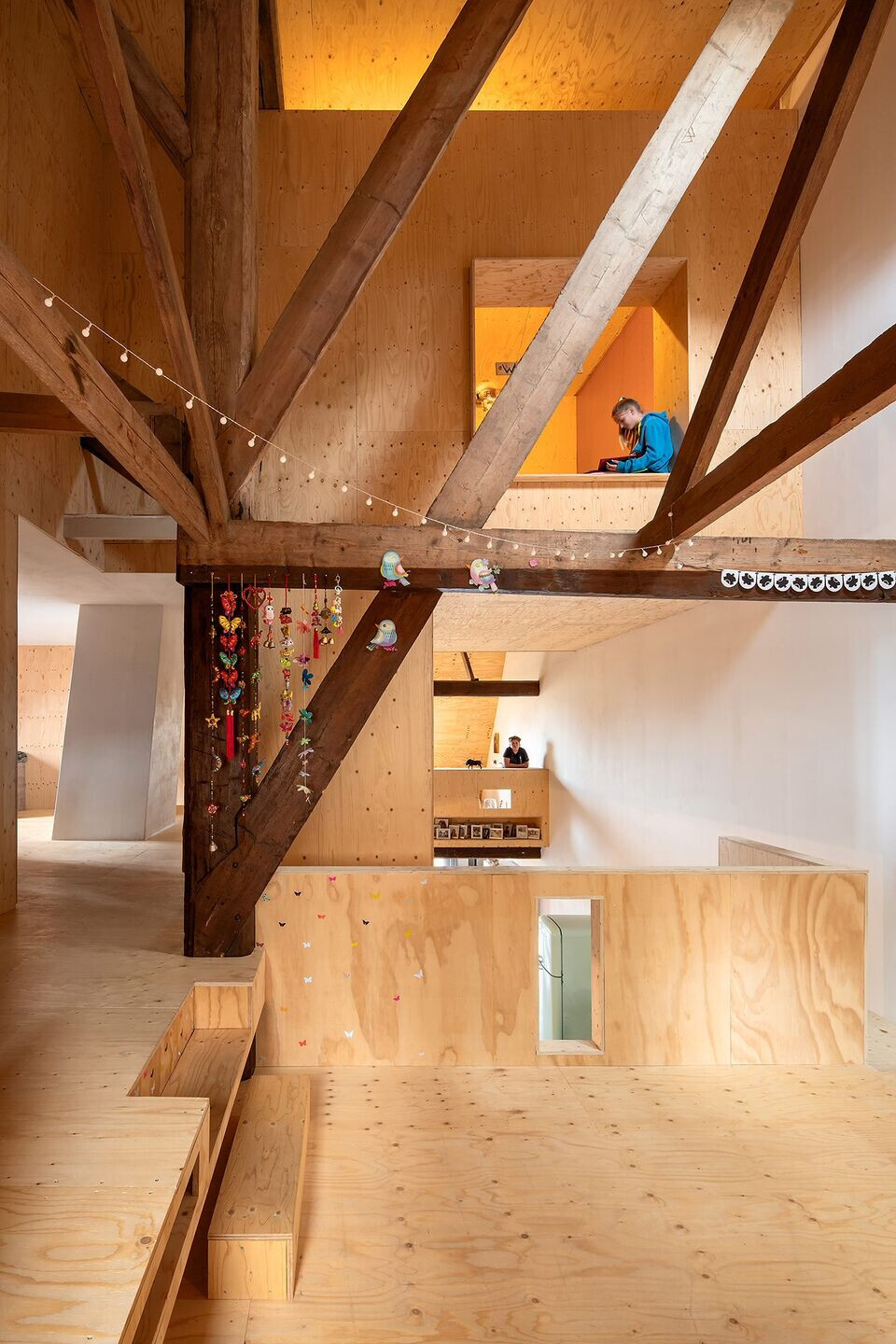 Team:
Architects: NOAHH | Network Oriented Architecture
Photographer: Katja Effting