Created by Studio Svetti Architecture, the beauty salon Un Diavolo per Capello is the emblem of that dialogue between space and matter that the studio researches in giving life to every project.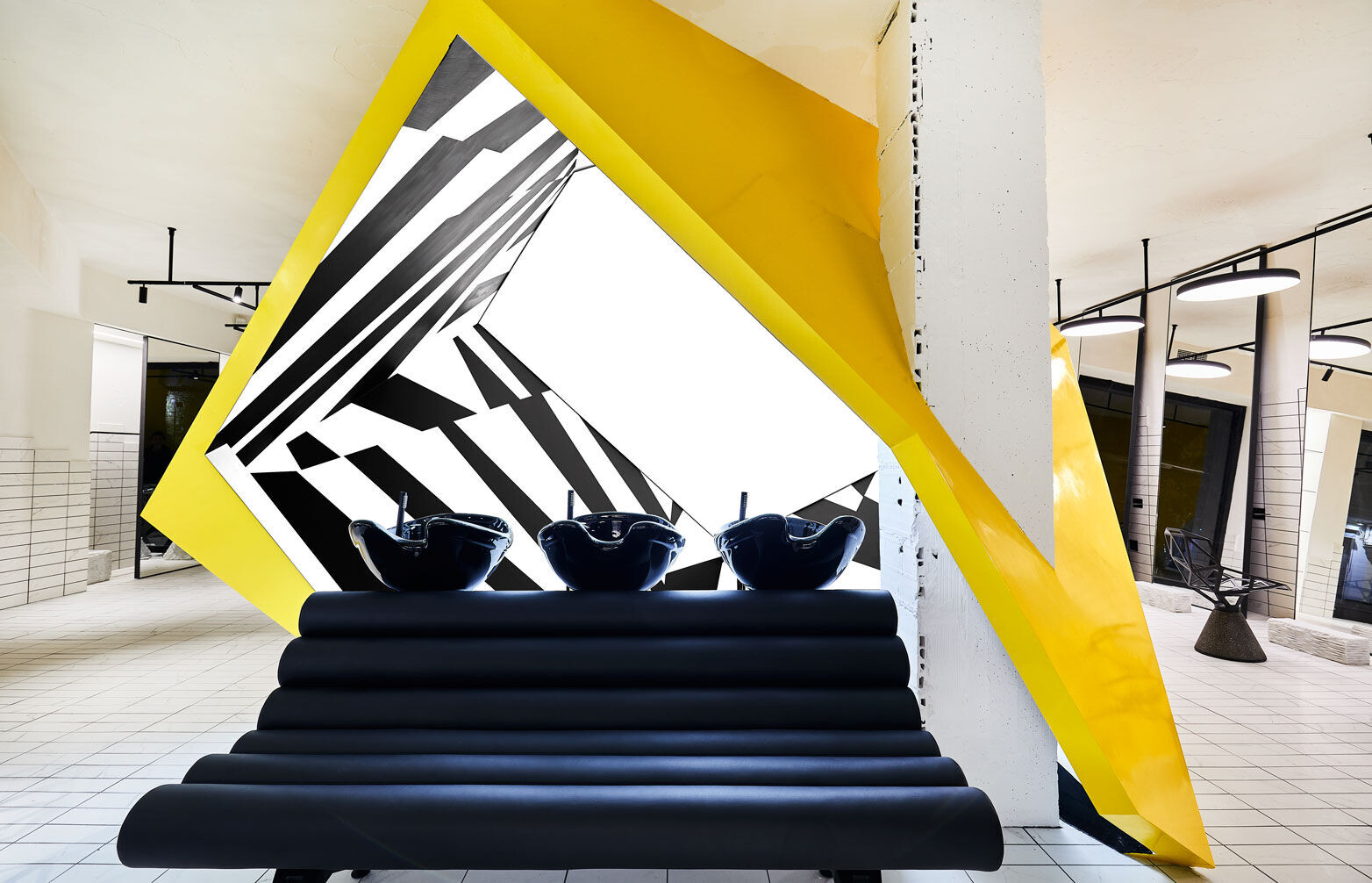 It is an unexpected and unusual place where the traditional concept of hair salon is completely reversed: "Working on the formal monotony of a beauty salon, creating a concept with the sole purpose of making it functional but at the same time unconventional, something fresh, new and modern ... a white space with a yellow cube set in it, like a meteorite, which stands out in the center of this open space, acting as a backdrop for the entire functional part of the salon. The final result? A mash-up between an art gallery and a modern metropolitan fashion store. "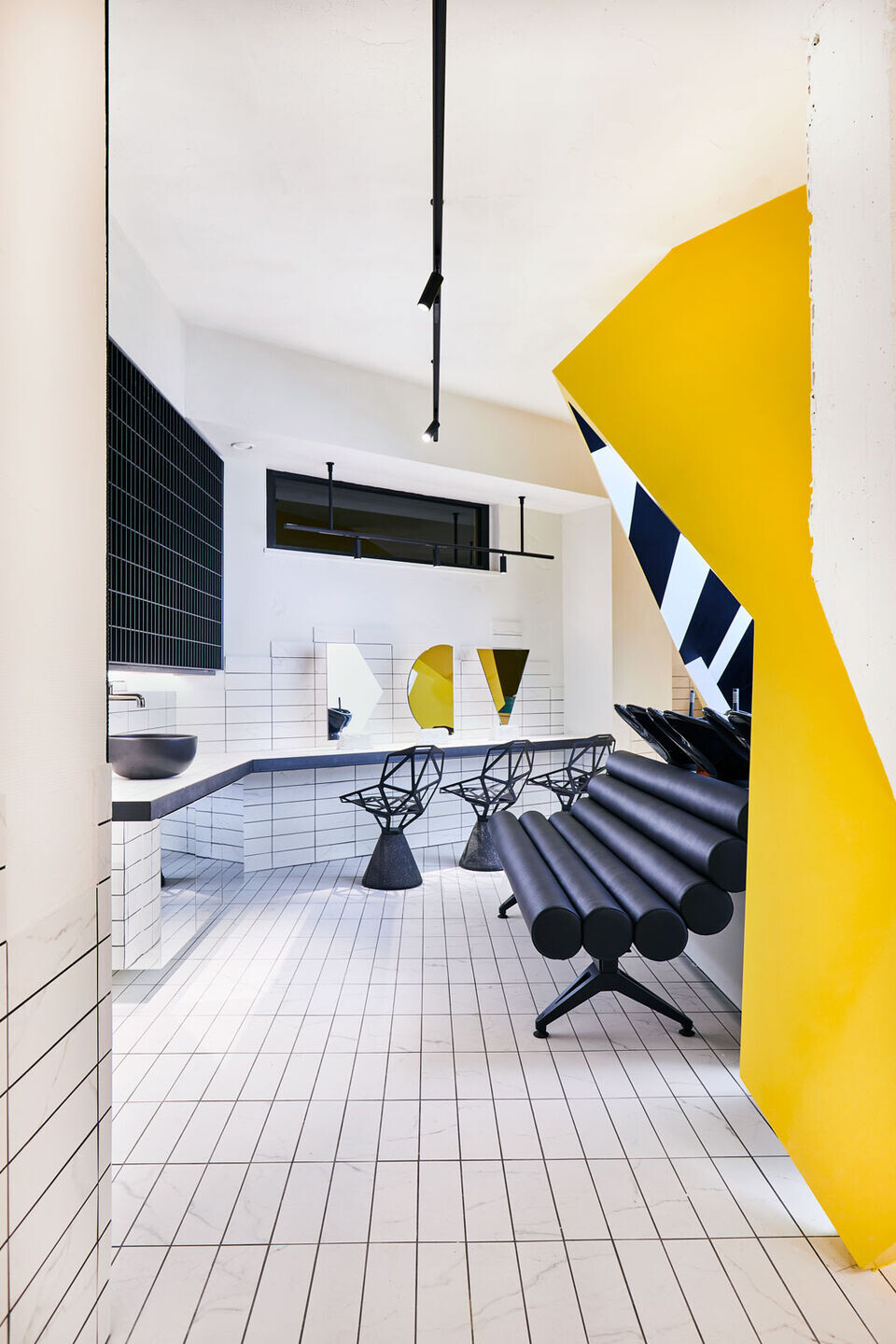 A structural element and the undisputed protagonist of the space, the solid, as it appears, radiates the place of light and energy. As a matter of fact, the beauty salon develops all around where essential and rigorous lines prevail and where the cold shades of white and black create a strong but well-balanced contrast with the warmth of yellow.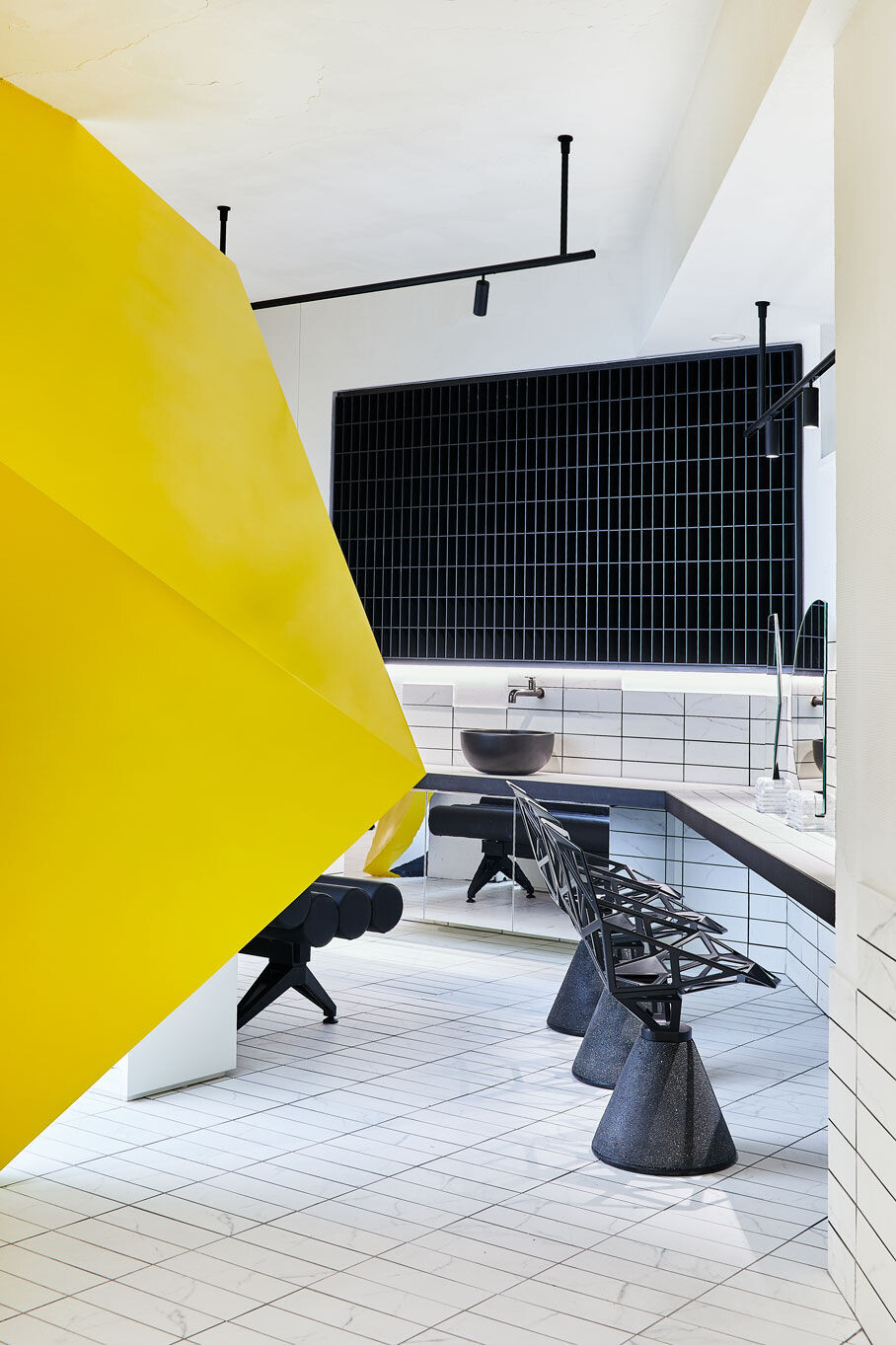 The geometric shapes of the furnishings recall those of the yellow cube and contribute to give the space that anti-traditional but at the same time modern and refined touch.