RUST Architects has completed the planning and design of the offices of a high-tech company in the business center of Tel Aviv. The offices are located in an old industrial building where each floor was previously used for another light industry.
In order to honor the history of the interior of the building alongside the love of the owners of the company for loft apartments with an industrial past, the architects chose to design the offices while preserving the open and exposed space.
The main kitchen, similar as in apartment became the center of the project and is painted deep green and using a green marble surface.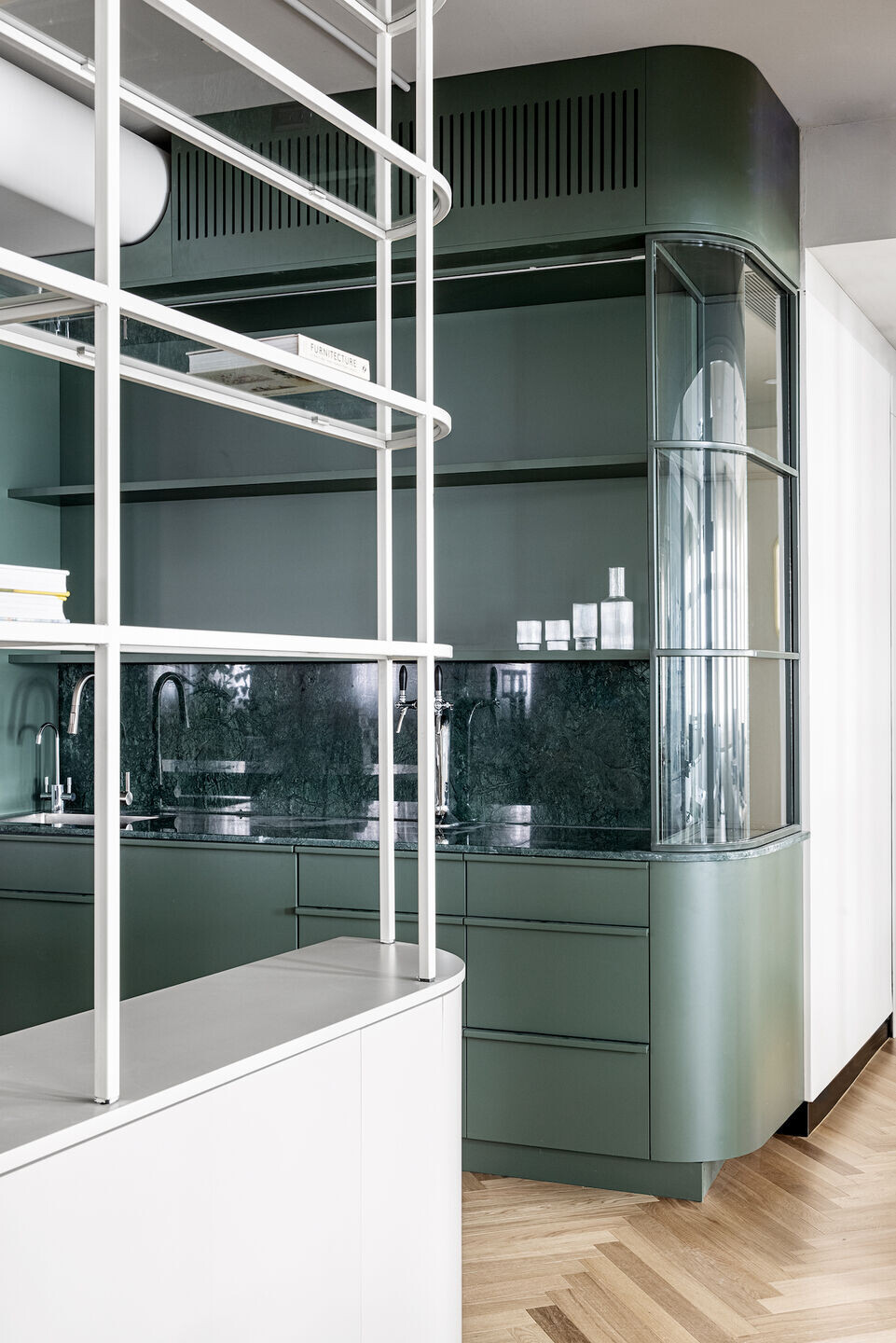 The concrete ceiling has been exposed and all lighting, electrical and air conditioning systems pass through exposed tubes on top of it.
A white metal library separates the work areas from the public space and produces intimacy.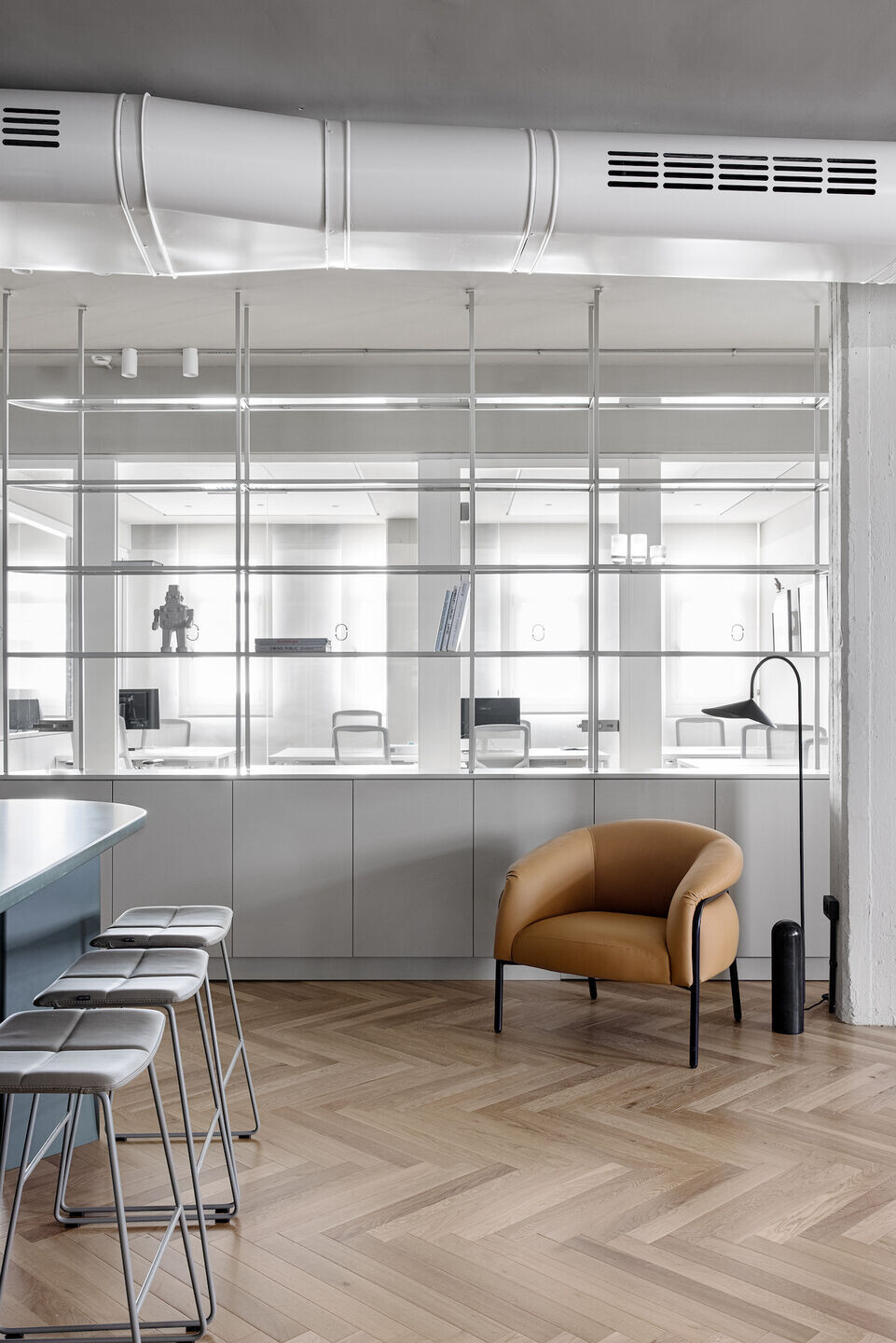 Soft and cozy furniture in deep shades scattered throughout the public space that is all covered with light and warm oak parquet flooring. 2 shades of gray were chosen for the entire space and a uniform height line cuts through them which highlights the ceiling and creates a sense of height.
The toilets and bathrooms are covered with ceramic tiles in bright colors, with the help of warm lighting and a painted ceiling gives the atmosphere in which it becomes homely, pleasant and an intimate feeling.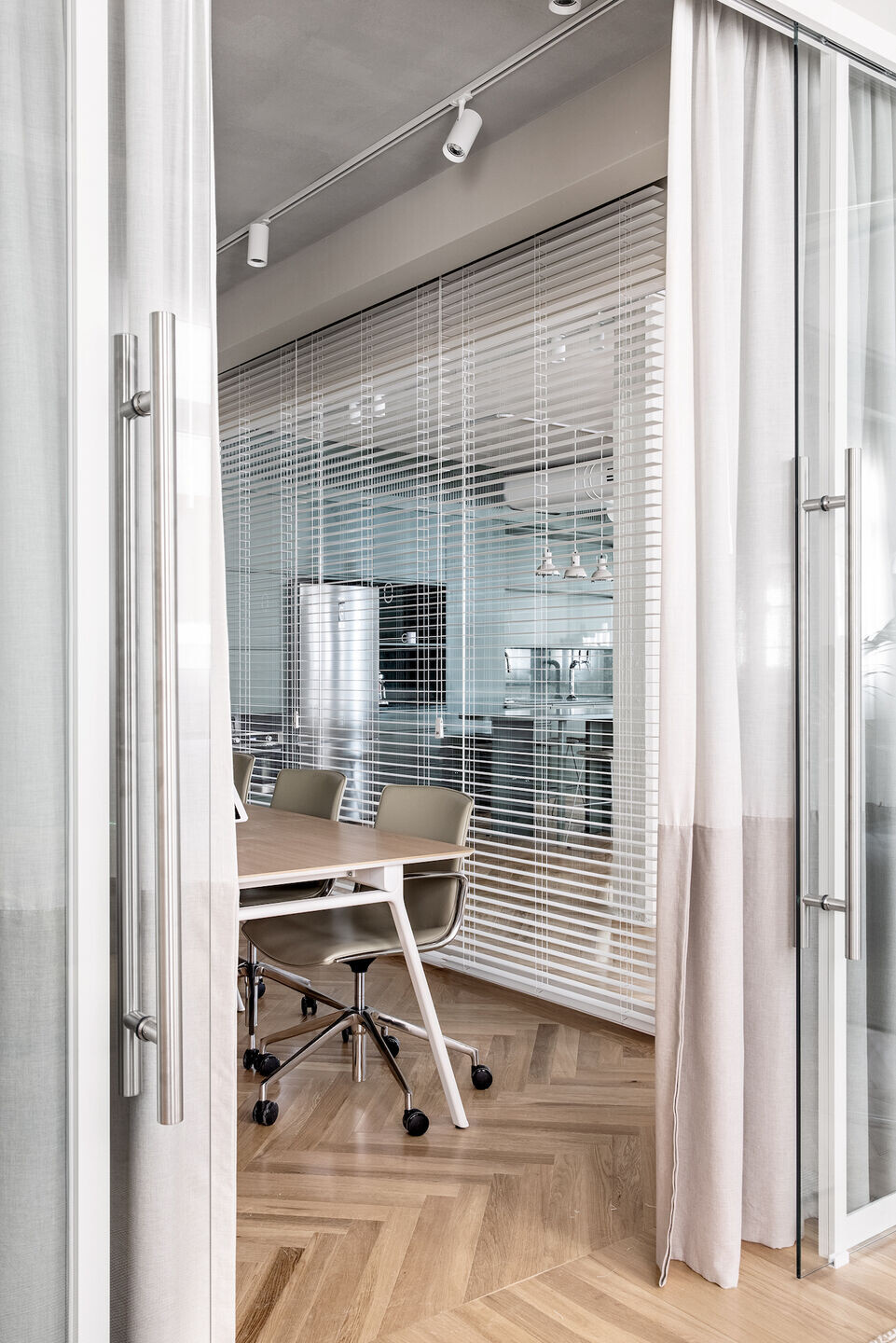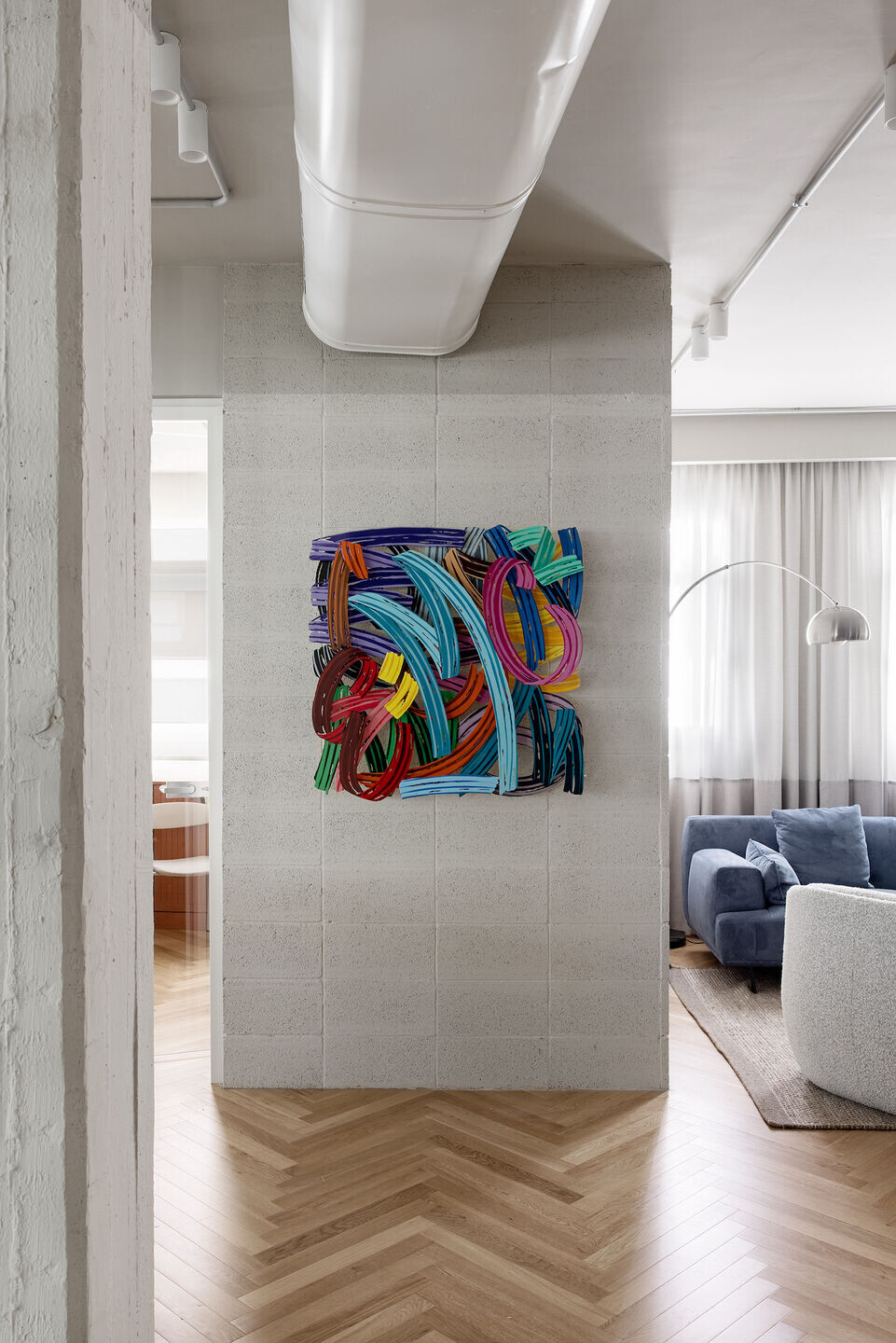 The client, a pop art collector asked to place some of our creations on the office walls. Exposed block walls in a light gray finish allowed the art to gain a place of honor and become additional splashes of color in the space.
All the details of the carpentry, frames and lighting were designed in the architects' office with a holistic thought to create a comfortable work space where you can stay for many hours and feel a pleasant and enveloping feeling.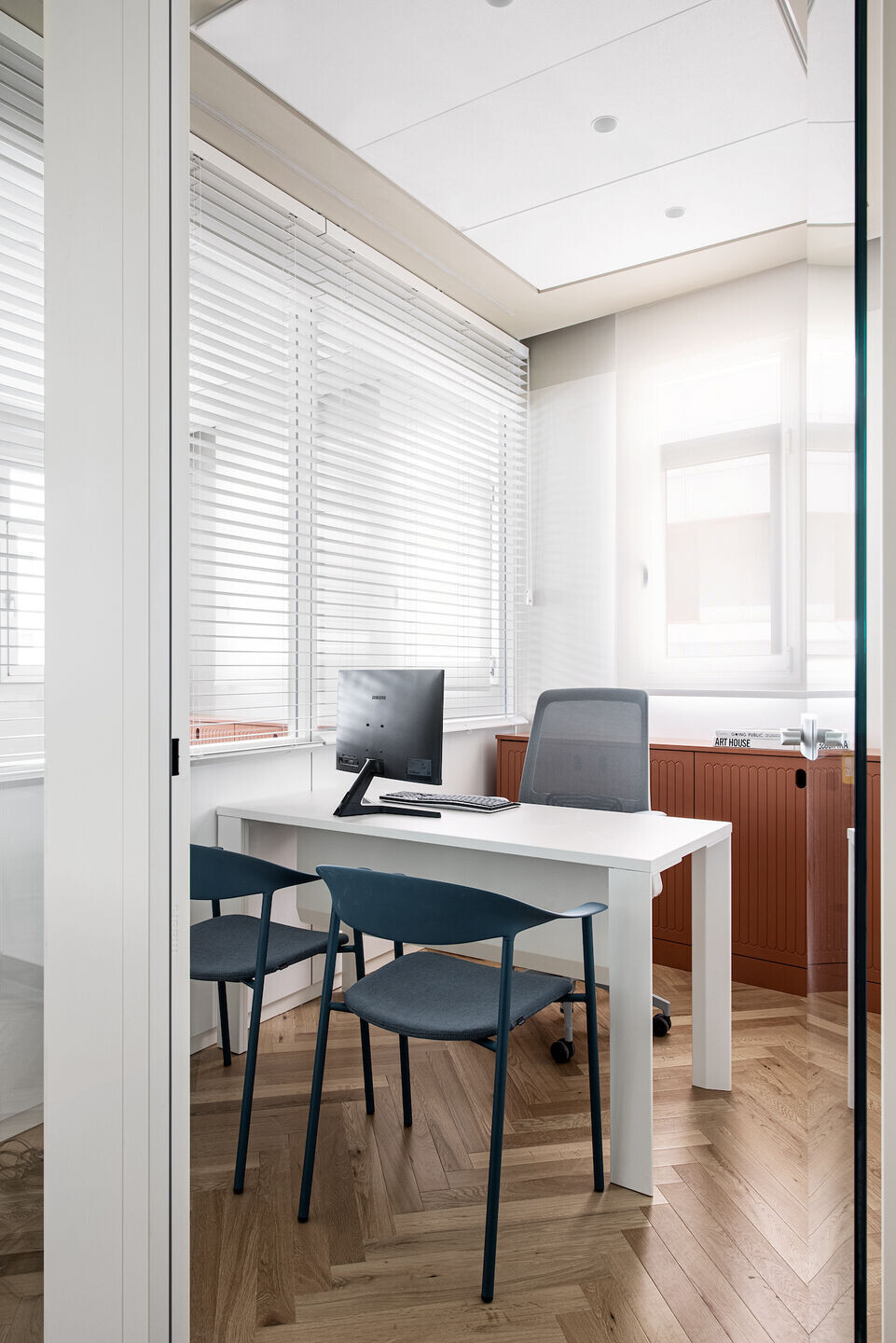 Team:
Architects: RUST architects
Photographer: Itay Benit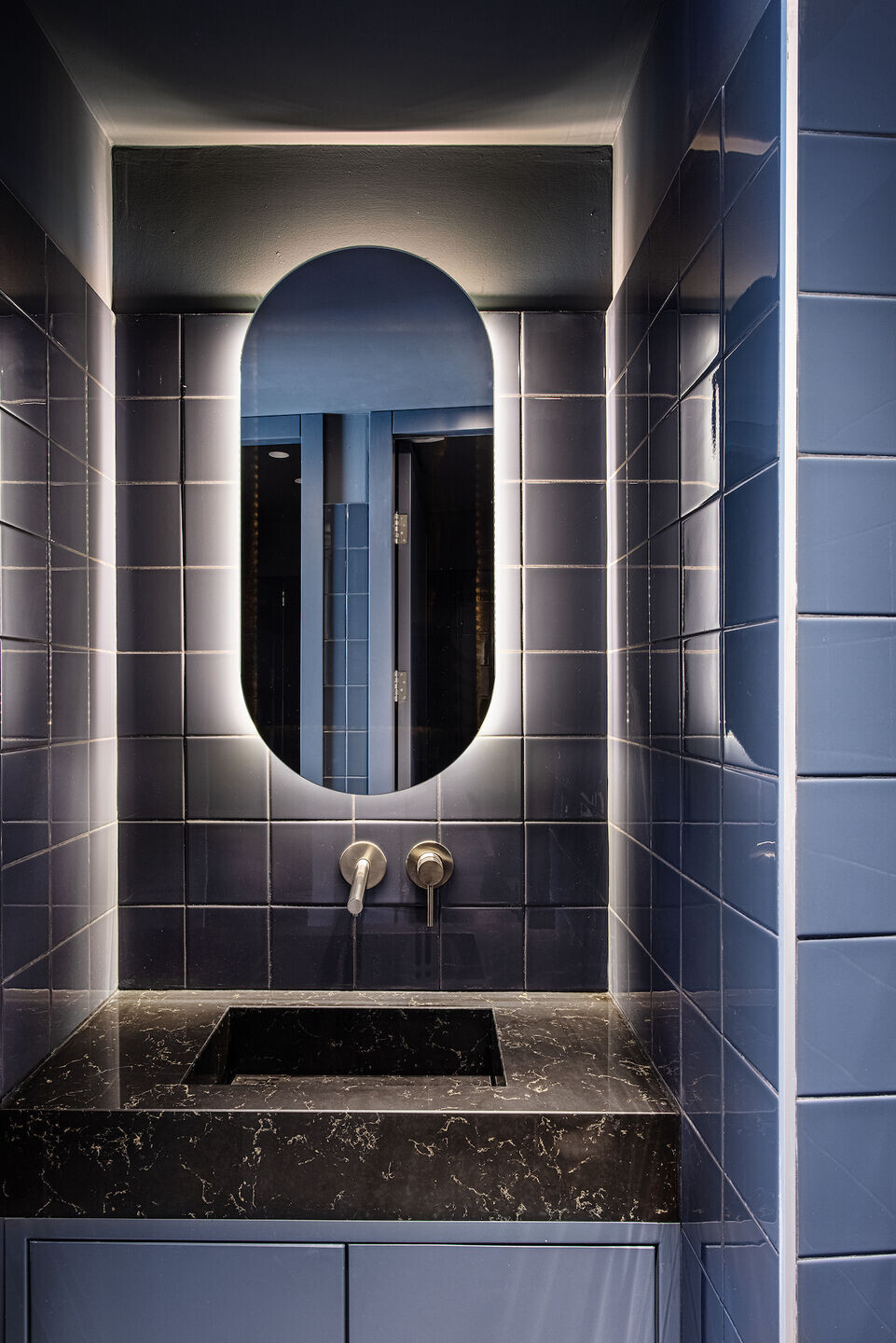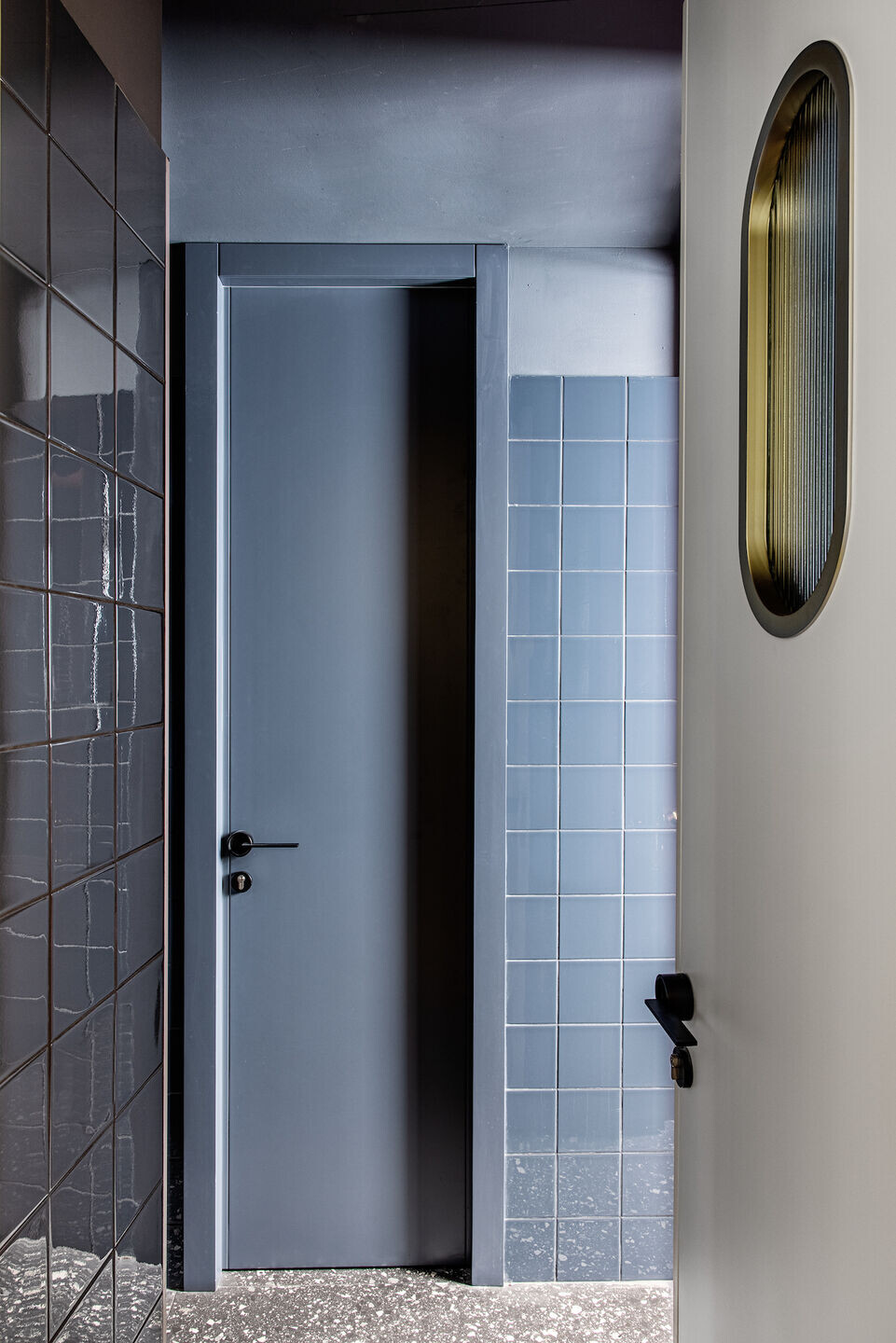 Materials Used:
Partitions – Mars by innovated