Wildridge Escape11 is a6,658 square foot Mountain Modern custom home with an emphasis on functionality for a family. Located in the Spanish Peaks Mountain Club of Big Sky, Montana, this residence combines mono slope roofs with gable roofs to create a blend of traditional and modern styles. Large outdoor spaces, both covered and uncovered, allow the clients to enjoy the nature surrounding their home in beautiful Big Sky country.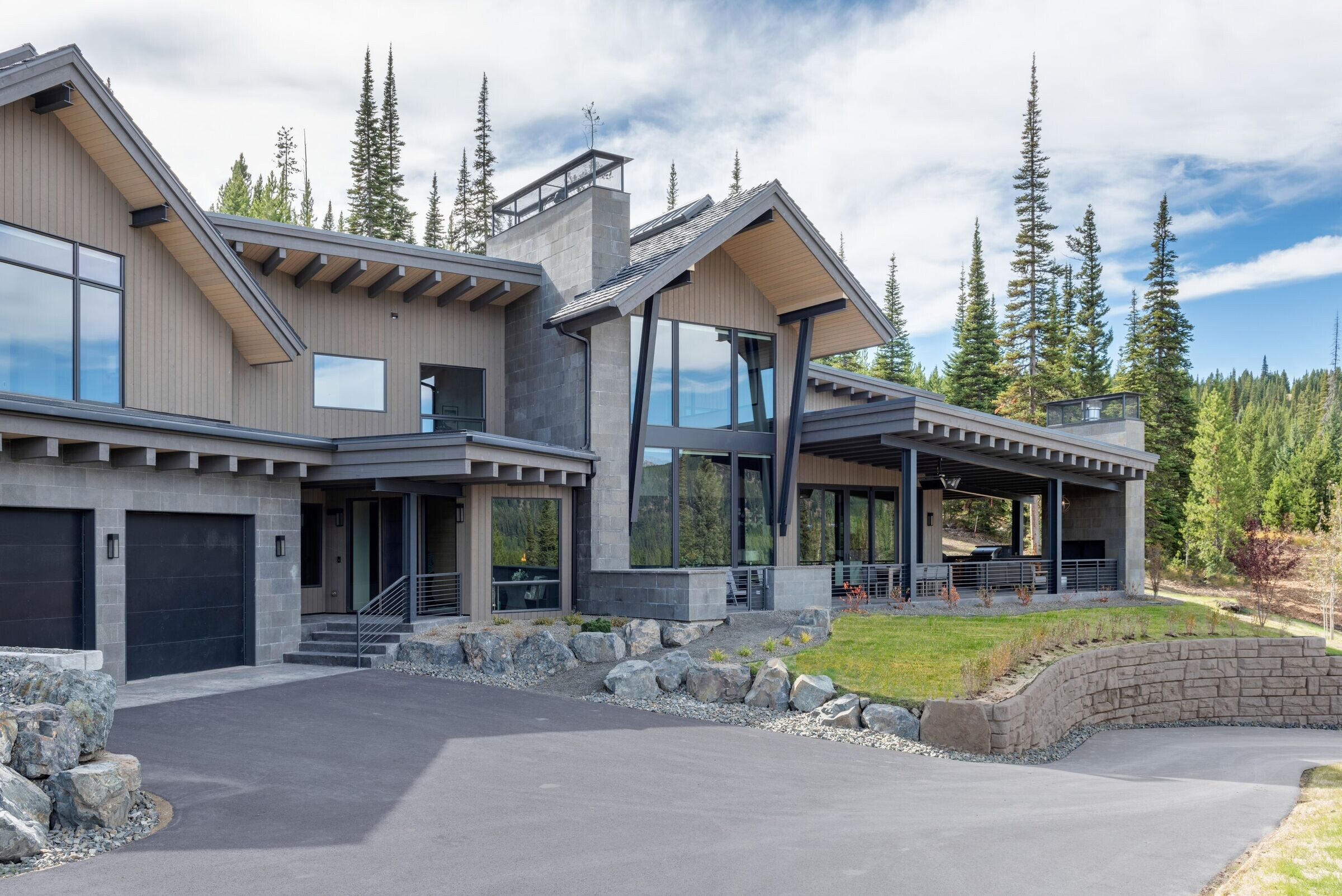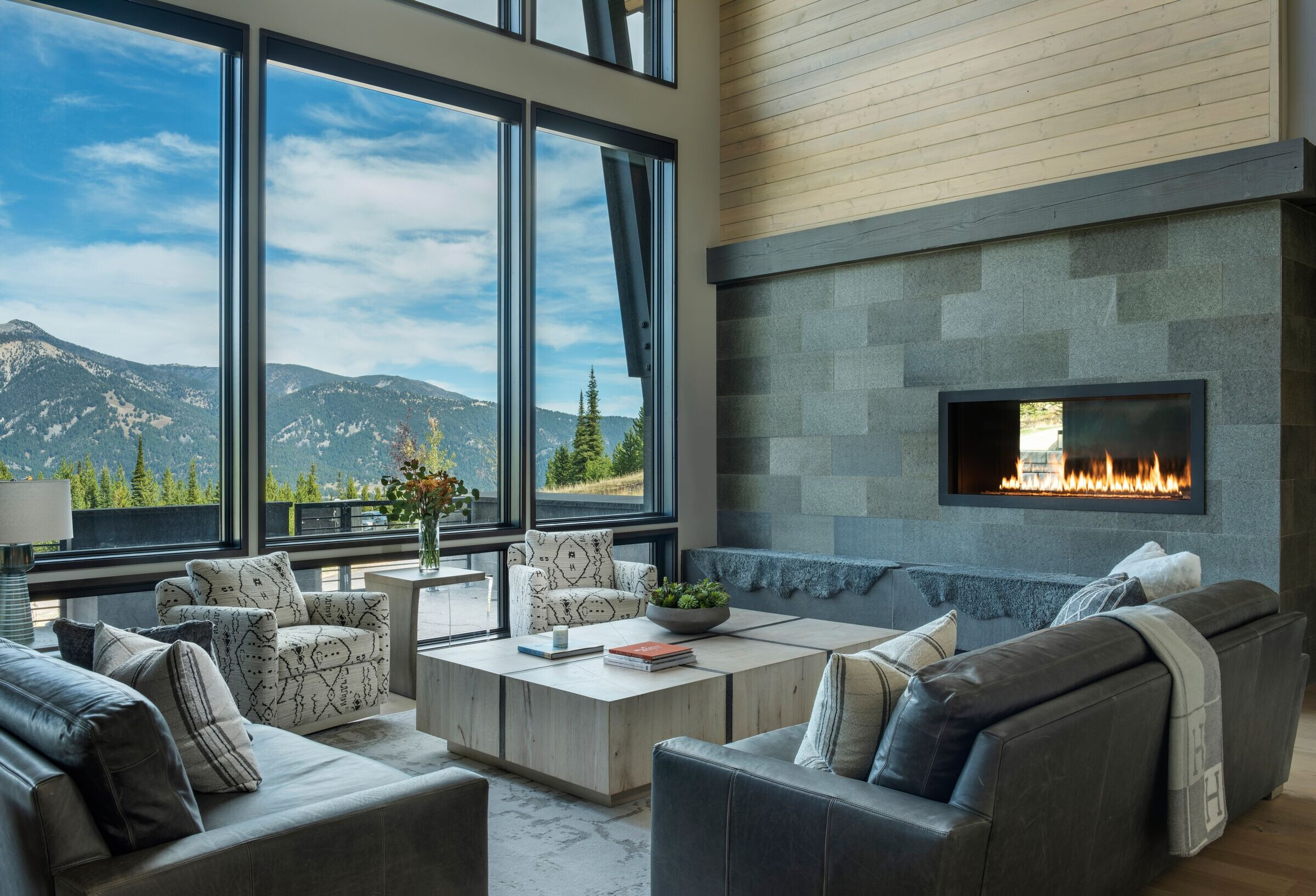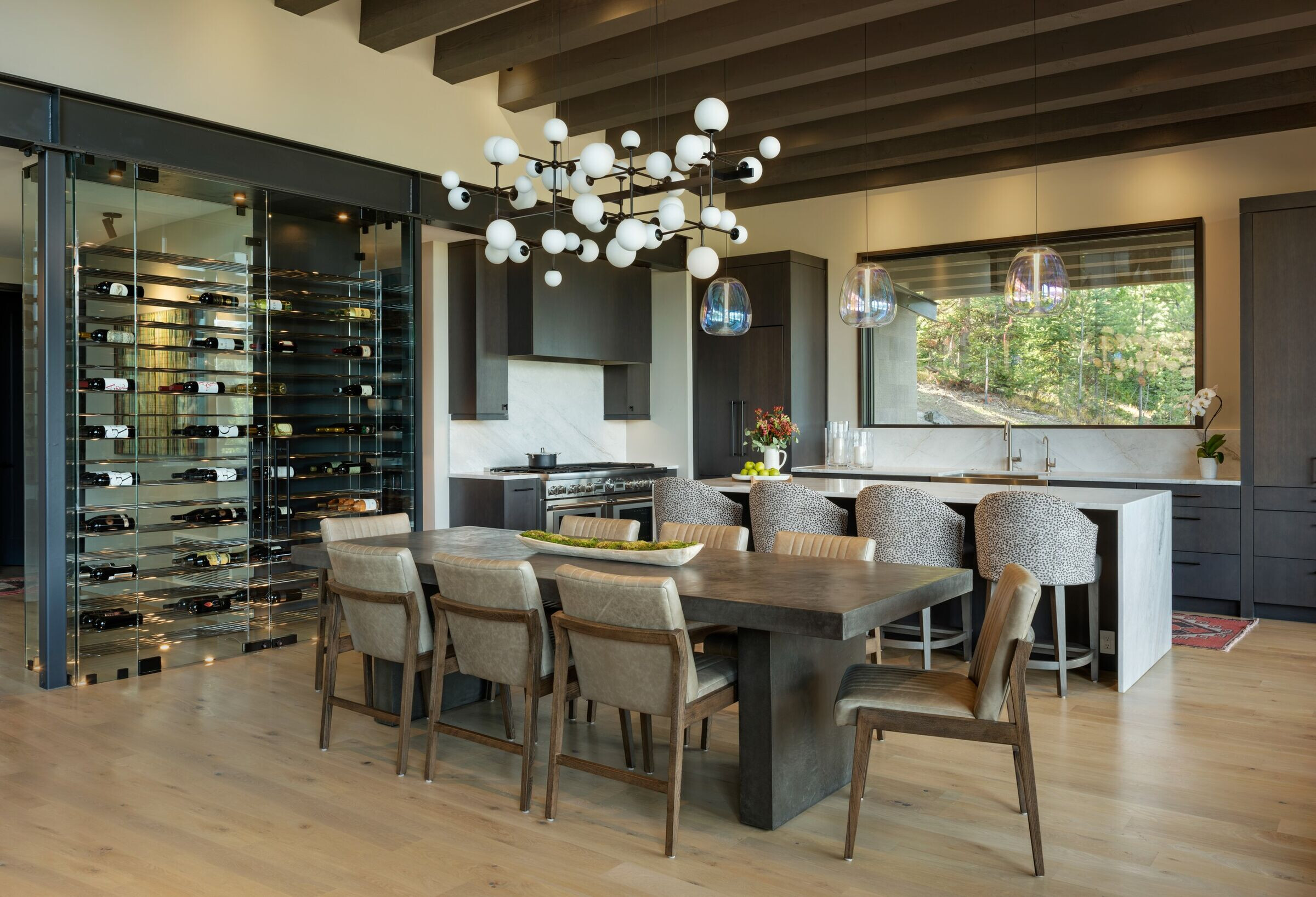 WE11 was designed with an open floor plan. As you enter the home you are greeted with a doubled sided fireplace that connects the entry to the Great Room and continues into the rest of the home. The Great Room's vaulted ceiling cladded in wood opens to the upper level of the home. Grand windows in the two-story Great Room and Kitchen show off views of the entire Spanish Peaks Mountain range. Large glazing not only lets occupants take in the stunning views but allows for ample natural light, letting light through the entire house and into the corners. Making it possible to not turn on a single light in the house during daylight hours. High windows were placed strategically to maximize both views and solar gain.
Exposed wooden vaults in the kitchen add texture and depth to the room. The wood accents also balance the industrial tones – exposed steel beams and clean lines in both the architecture and furniture.