Spacious rooms and breakthroughs inside – special shaping in exterior design: optimal use was made of the build-on plot of land in the northern part of Göppingen.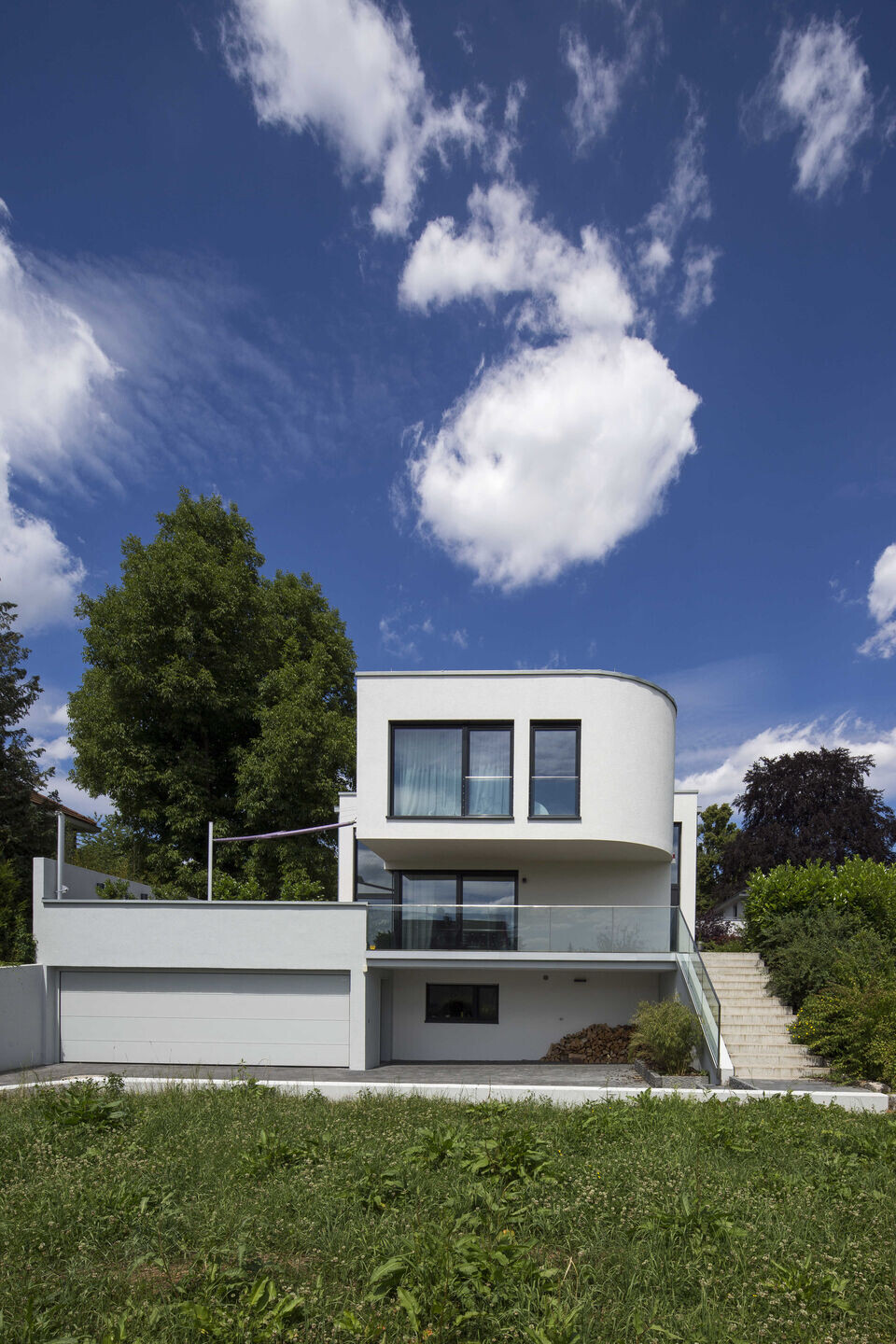 The driveway leads up to the basement level with garage and storage areas; inside are also the building technology room, cellar areas and a workroom. On the outside, a staircase leads up to the entrance of the house. When entering the ground floor, visitors are greeted by a vestibule two stories high.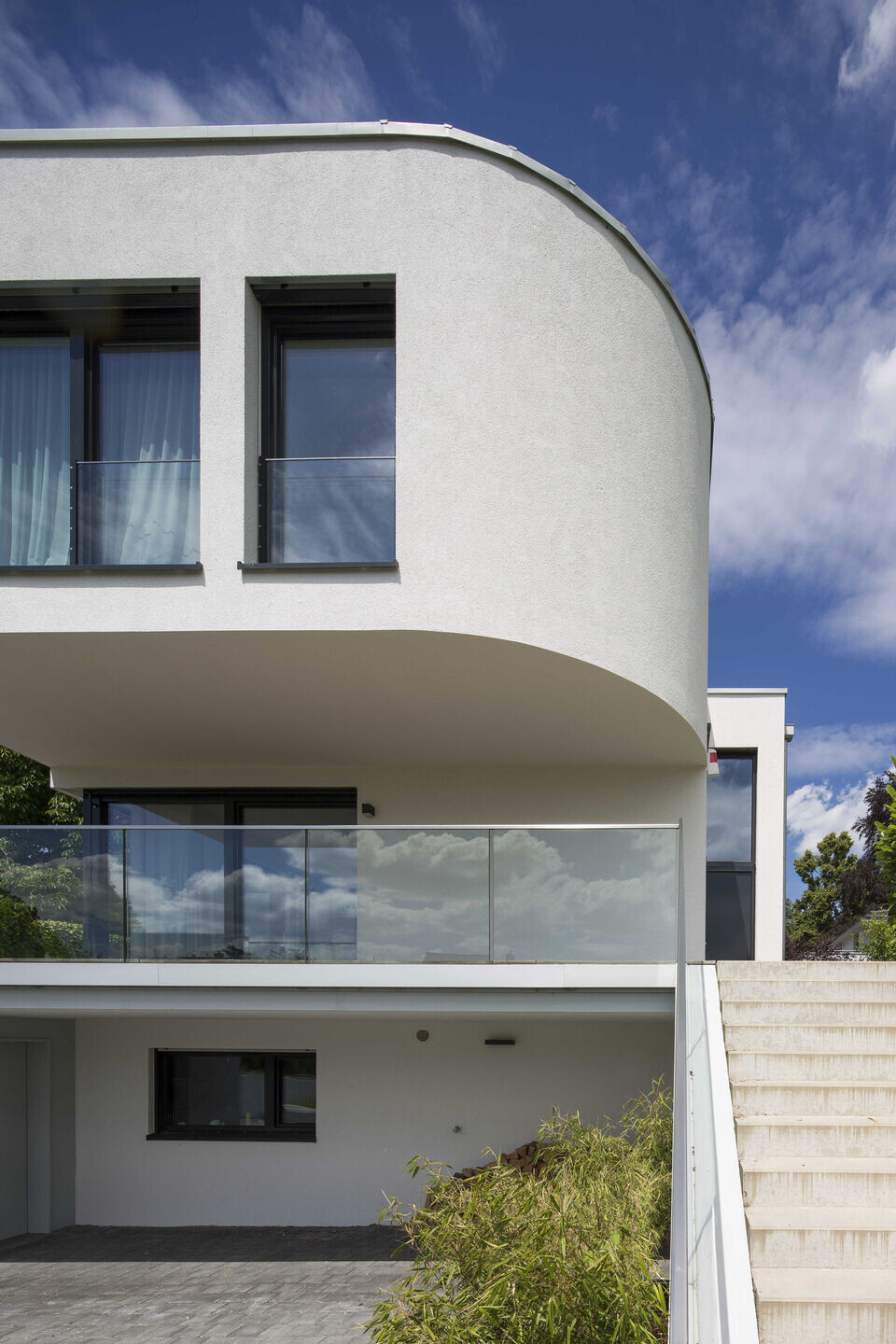 In the kitchen and dining area on the same level, another breakthrough has been made to the gallery area on the upper floor. There you will find bedrooms and bathrooms. The incidence of light and visual connections over two levels give the rooms both transparency and warmth. The living area on the ground floor was again lowered slightly, thus bordering the balcony and terrace without steps.