Zéntral's site has an unusual geometry. It is a mixed-use complex with offices, a shopping center, and apartments. Facing a peripheral ring, Zéntral has a strategic location in Guadalajara's Puerta de Hierro neighborhood. Its soaring views of the city served as a precept for the project.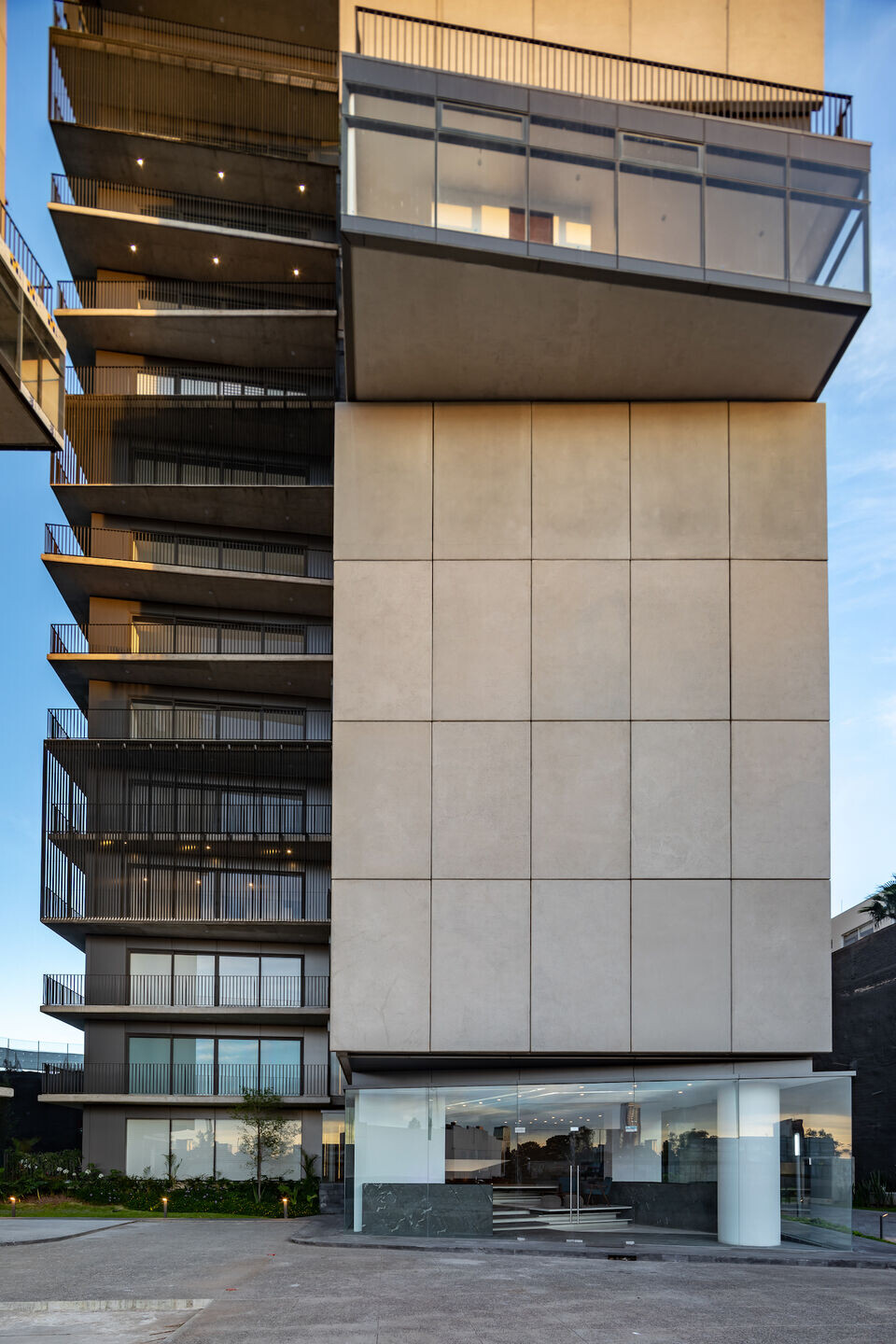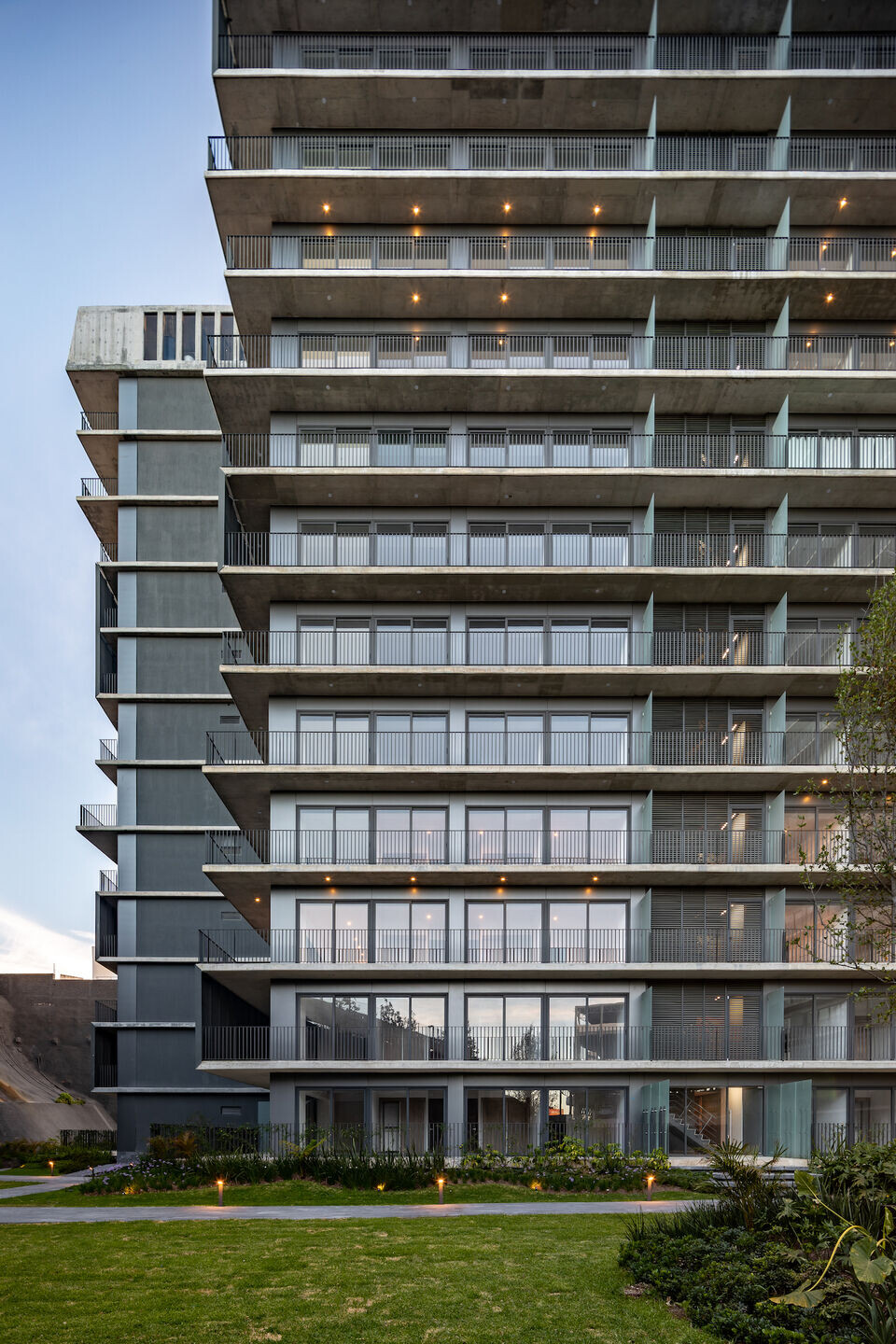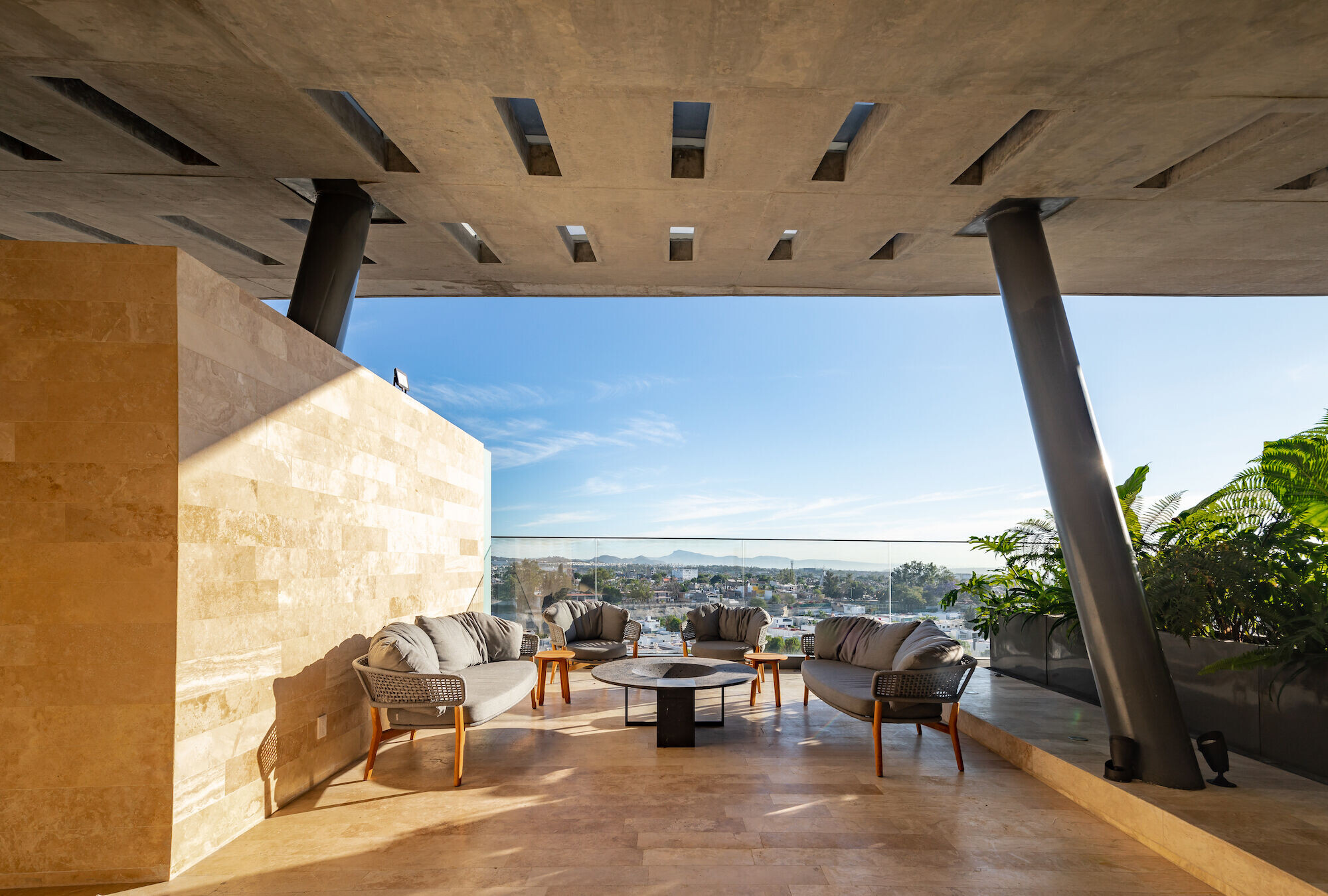 The entrance of the development broadens to reveal a set of three elongated towers that converge at the center of the property. The towers are close but do not touch, creating a space for the lobbies of the residential towers.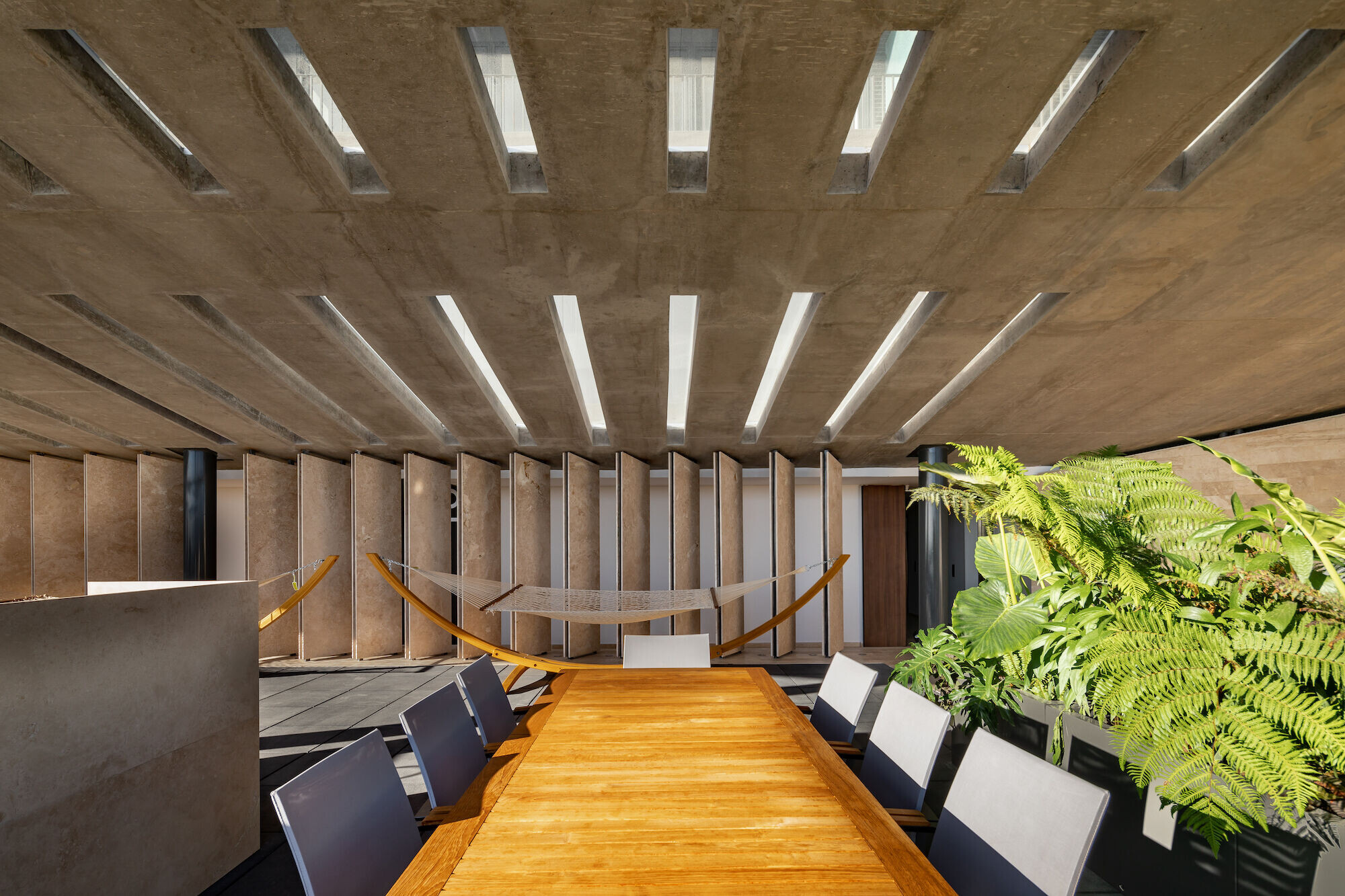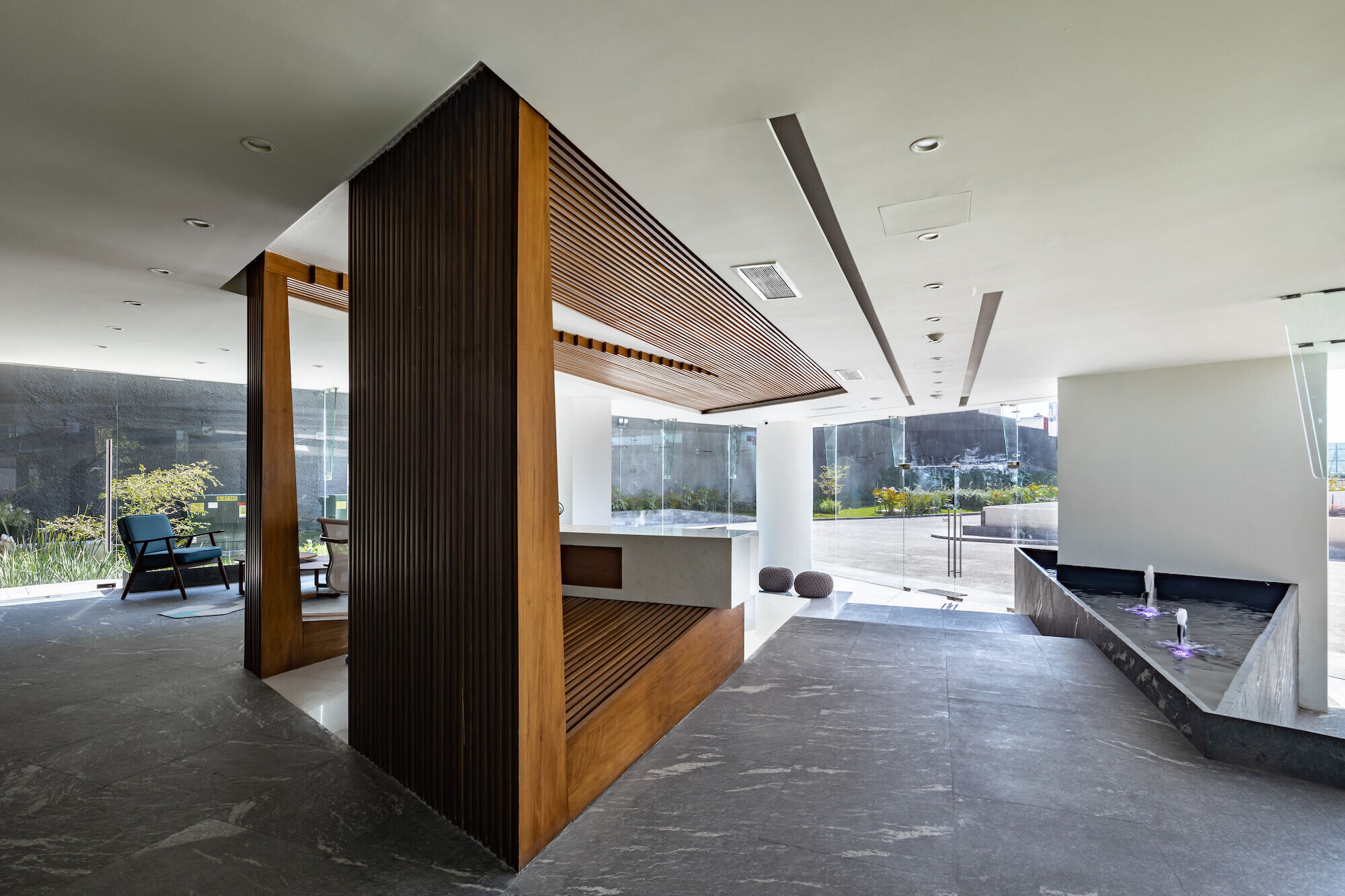 The fan-like footprint serves to optimize the orientations and views without having the towers blocking with each other. The widest section, furthest from the roadway, features an extensive garden around the buildings and provides a space for the amenities on the ground floor.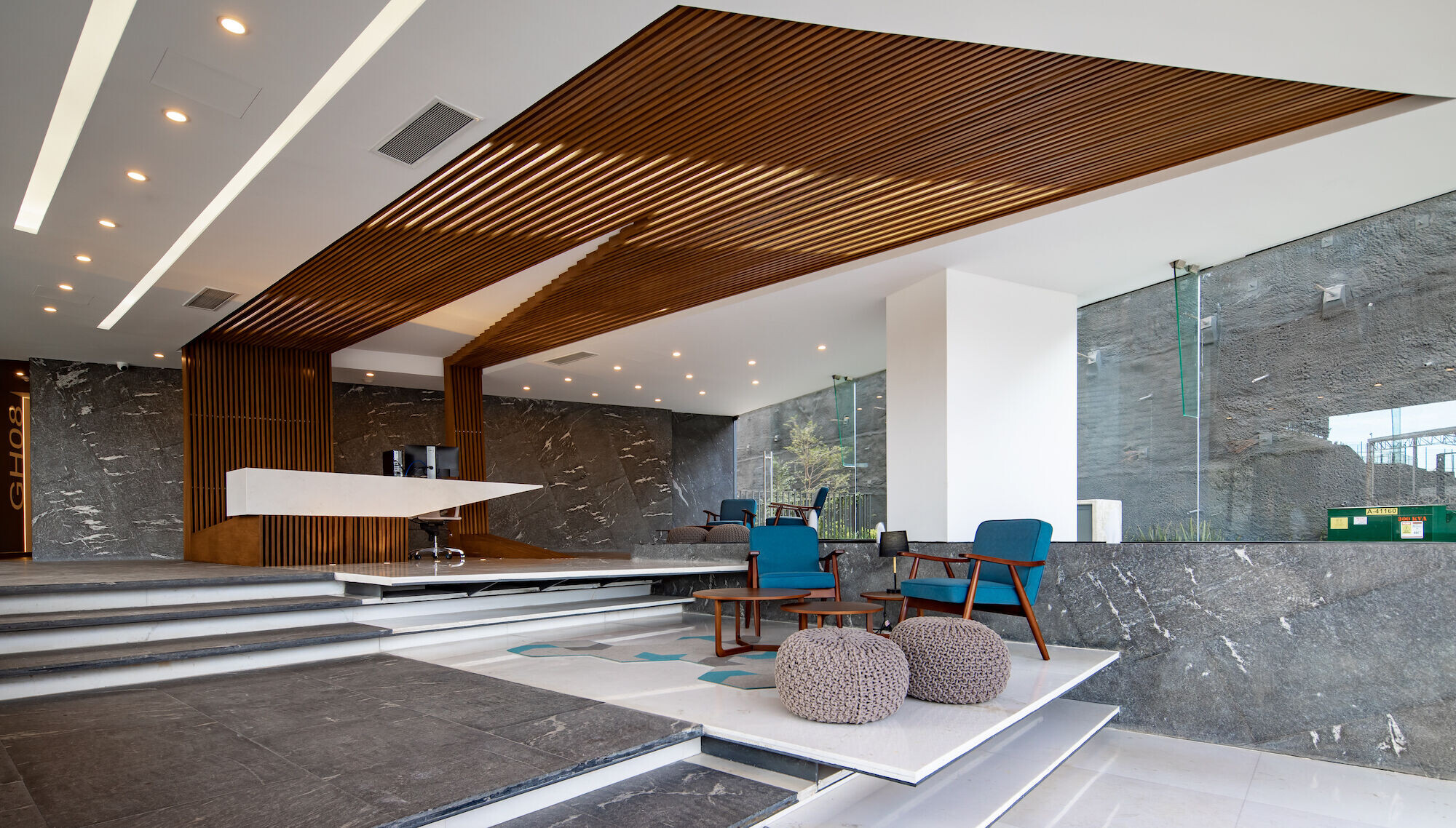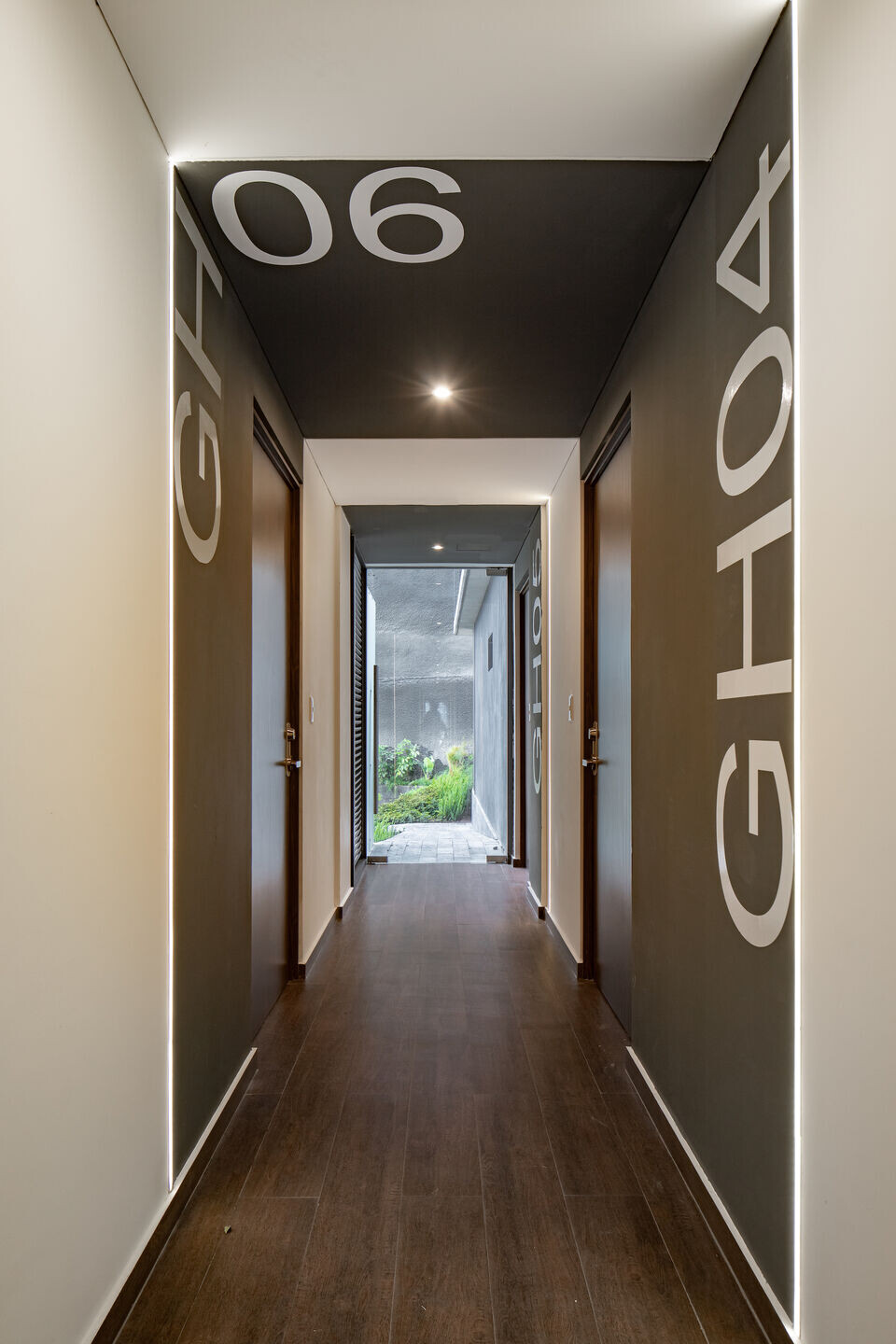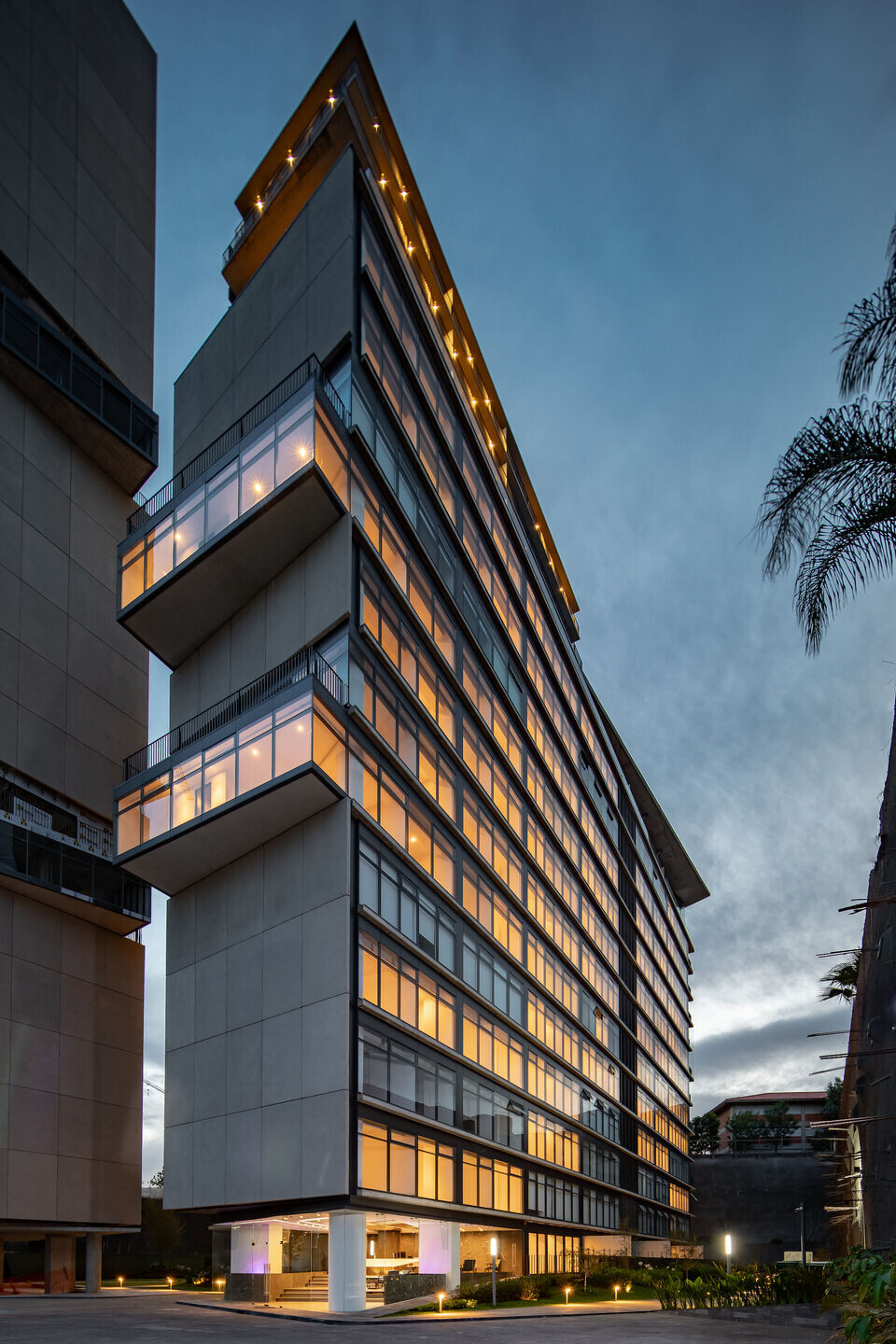 To better serve the large number of apartments and to avoid long internal transfers, each tower has its own amenities section. These common areas provide a space for community living enhanced by panoramic views of the city.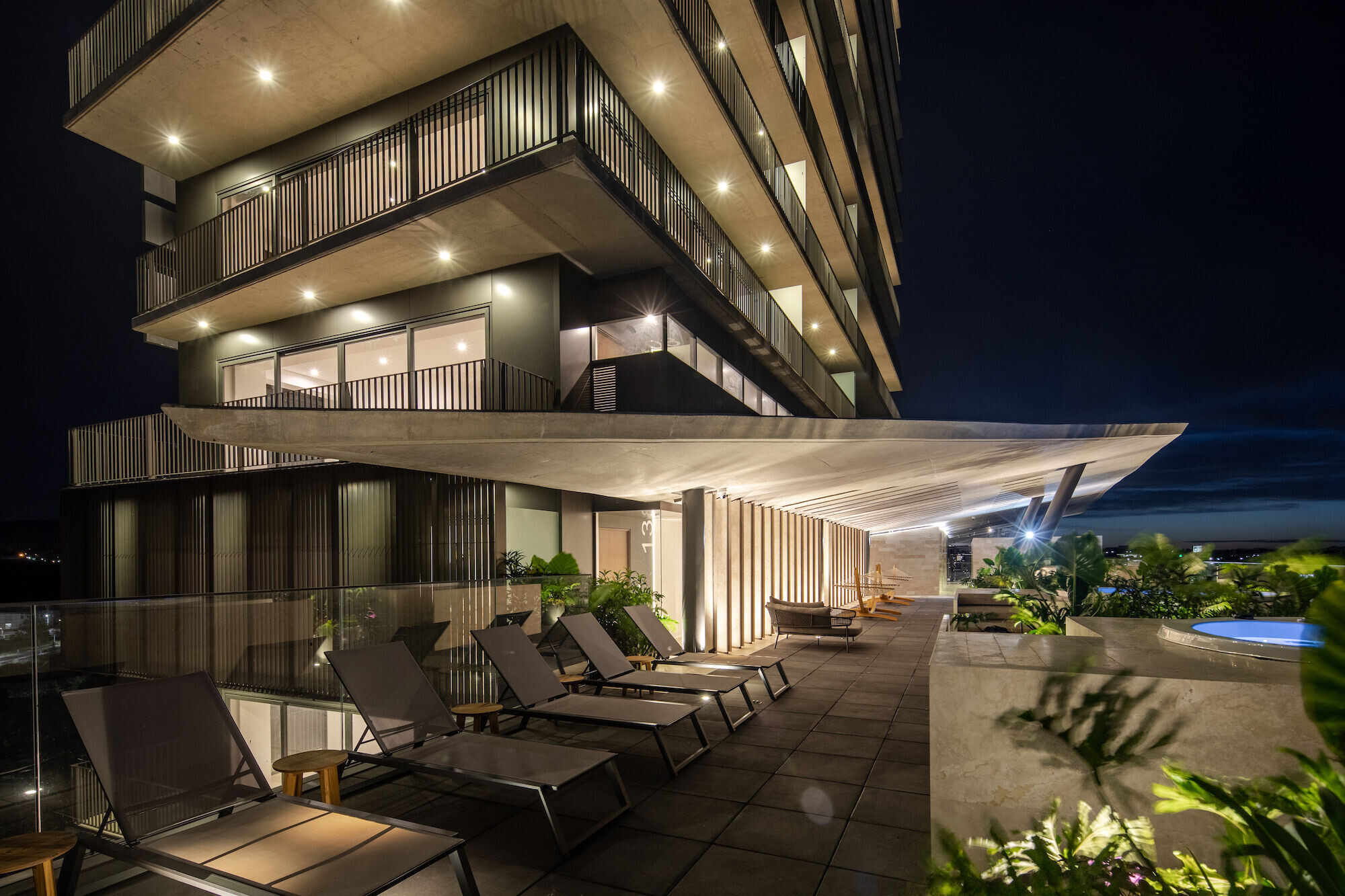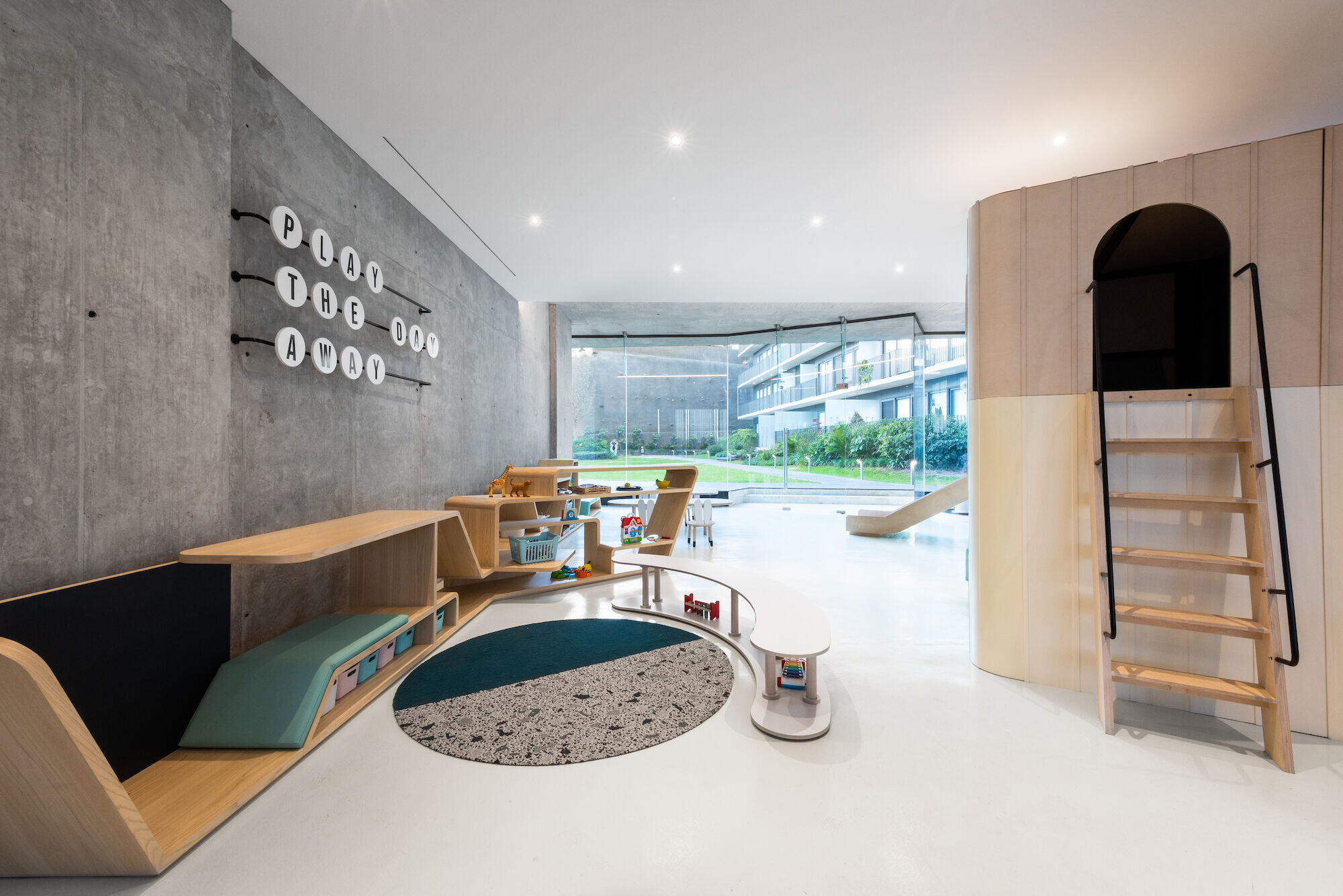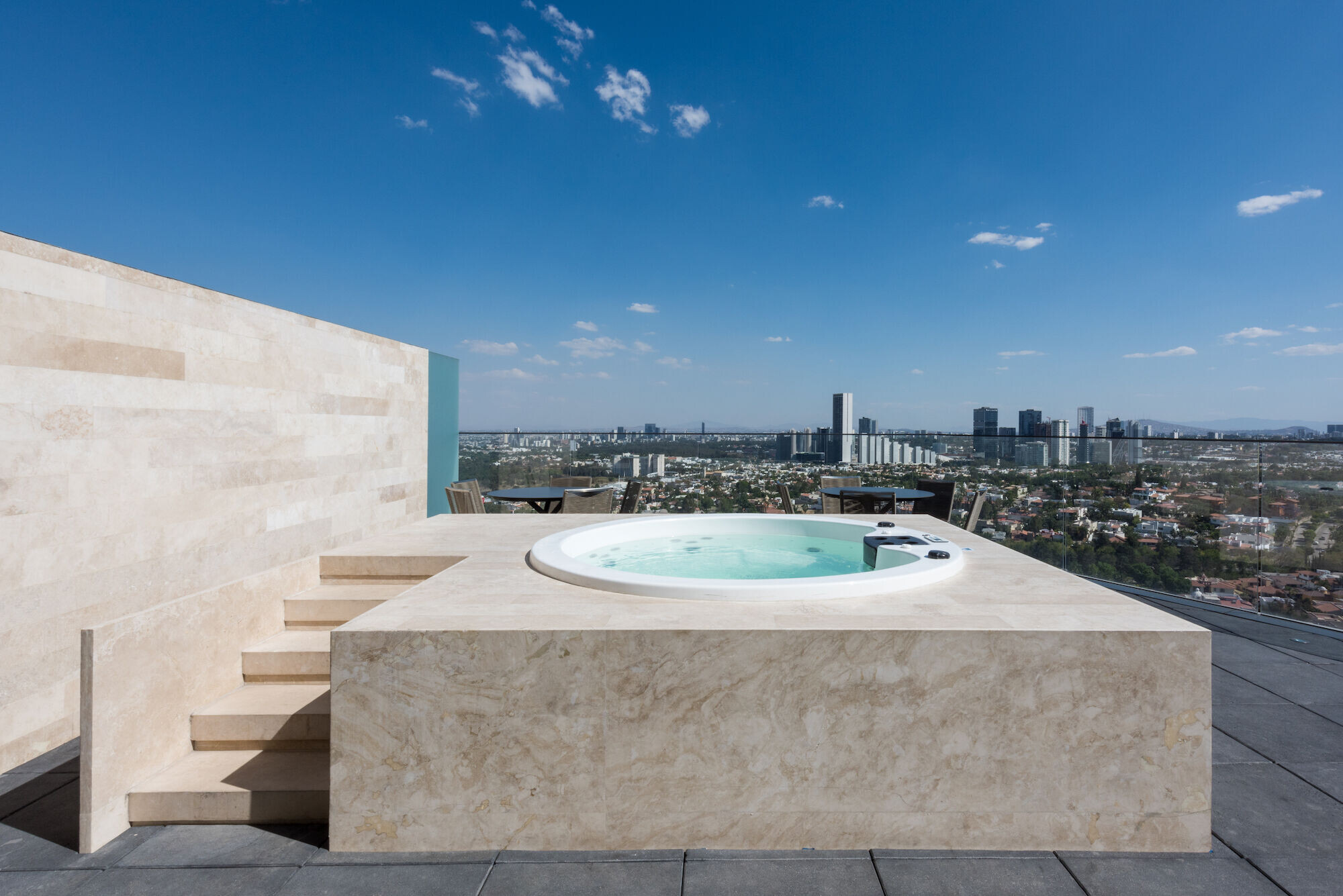 Zéntral takes advantage of the smaller side of the property which provides access to the complex; it faces the city and will be featured as an iconic office building. The cantilevered upper section is supported by a single structural nucleus that forms a u-shape at ground level for businesses. This space, which forms a semi-covered plaza, serves as a public space and provides access to several services to meet the daily needs of the residents and users.
Zéntral has three 20 storey towers with 429 apartments ranging from 79 to 114 m2.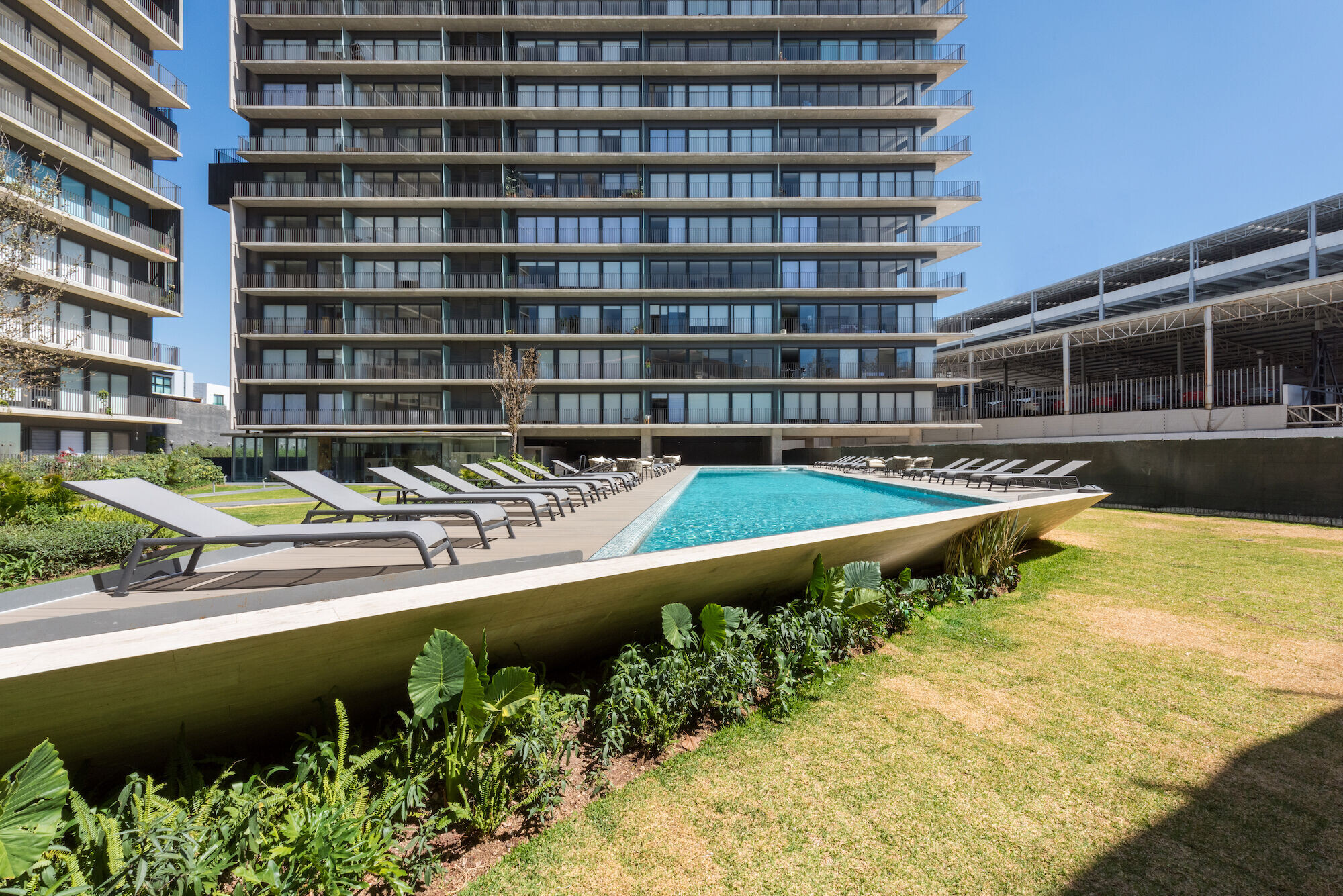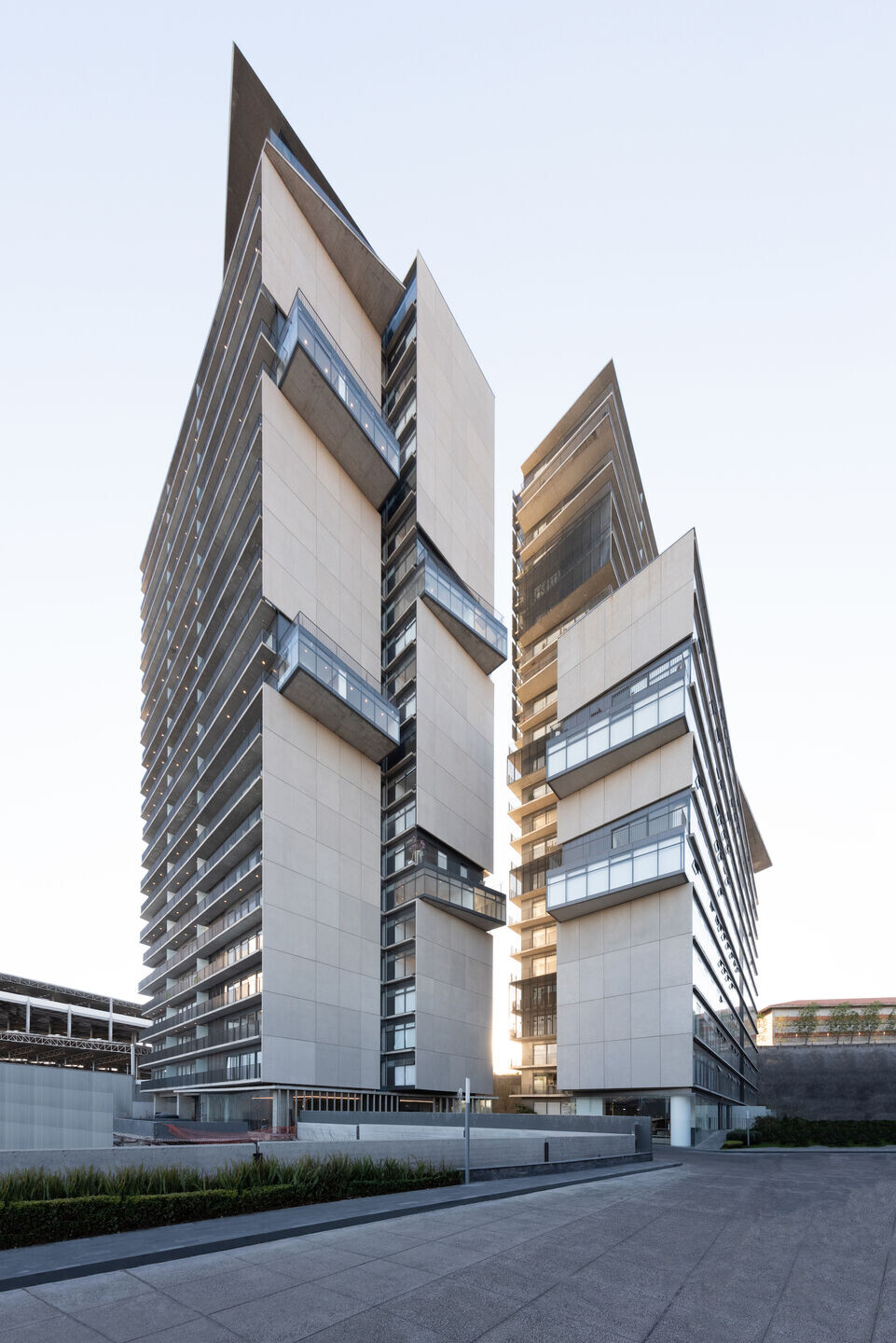 Team:
Architects: ARCHETONIC
Architectural project: Jacobo Micha Mizrahi + Jaime Micha Balas.
Collaborators: Eduardo Brito, Jorge Pineda, Alan Pacheco, Gustavo O´Farrill, Ruben
Velazquez, Adrián García, Rodrigo Muñoz.
Structural engineering: WSP México
Construction: Archetonic + GSEBI
Installations: HEAD Ingeniería
Photographers: Onnis Luque and Arturo Arrieta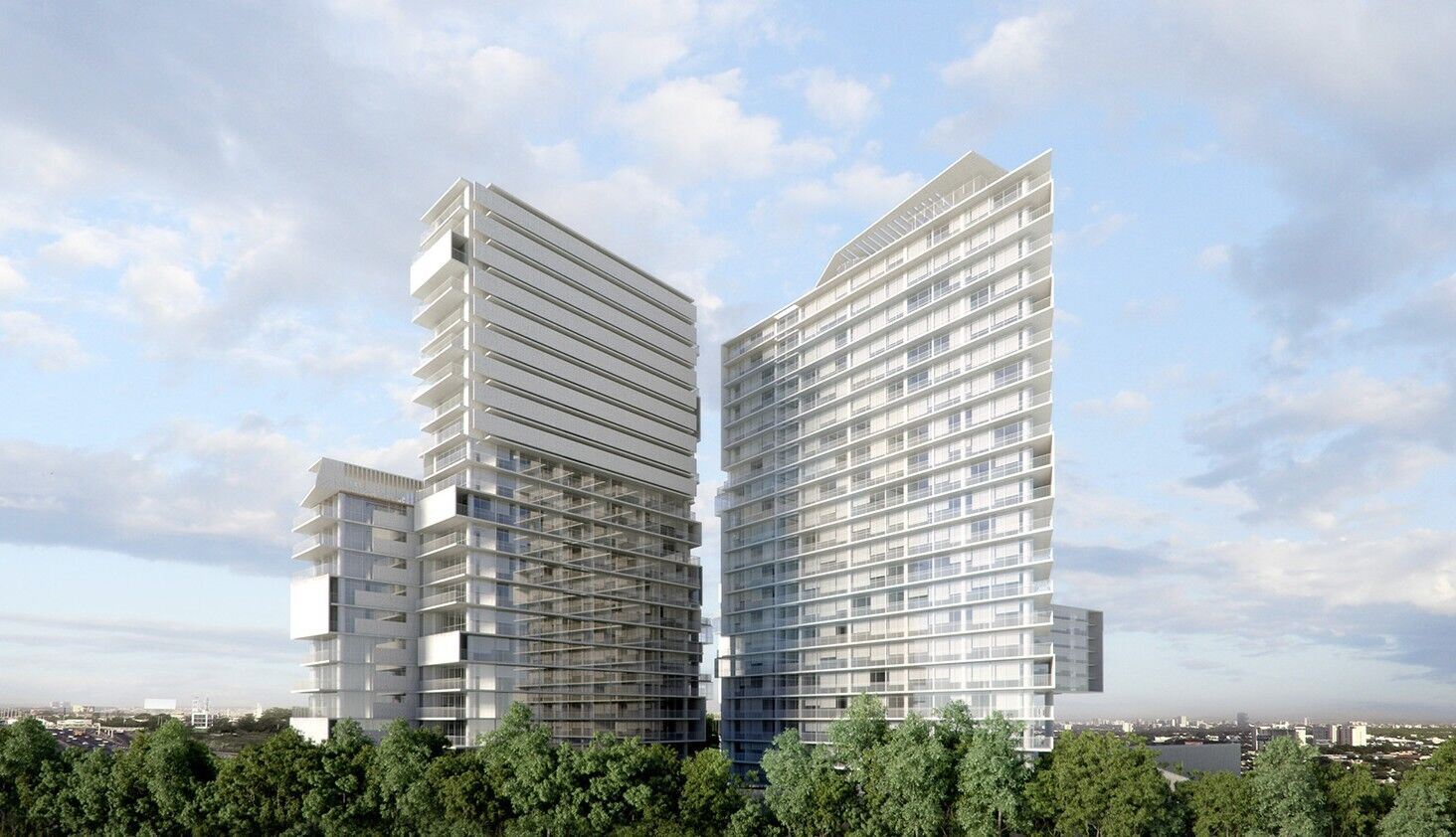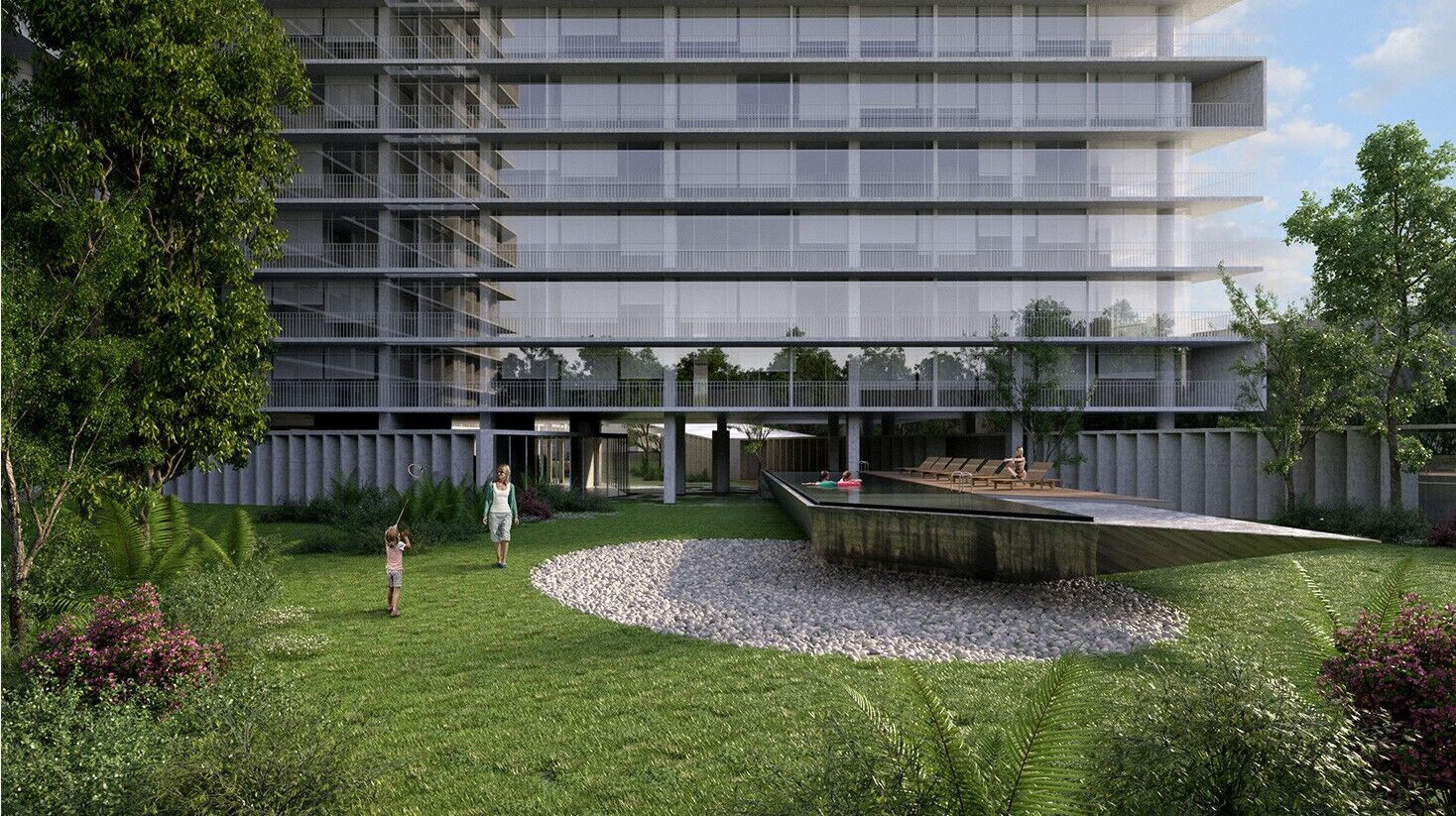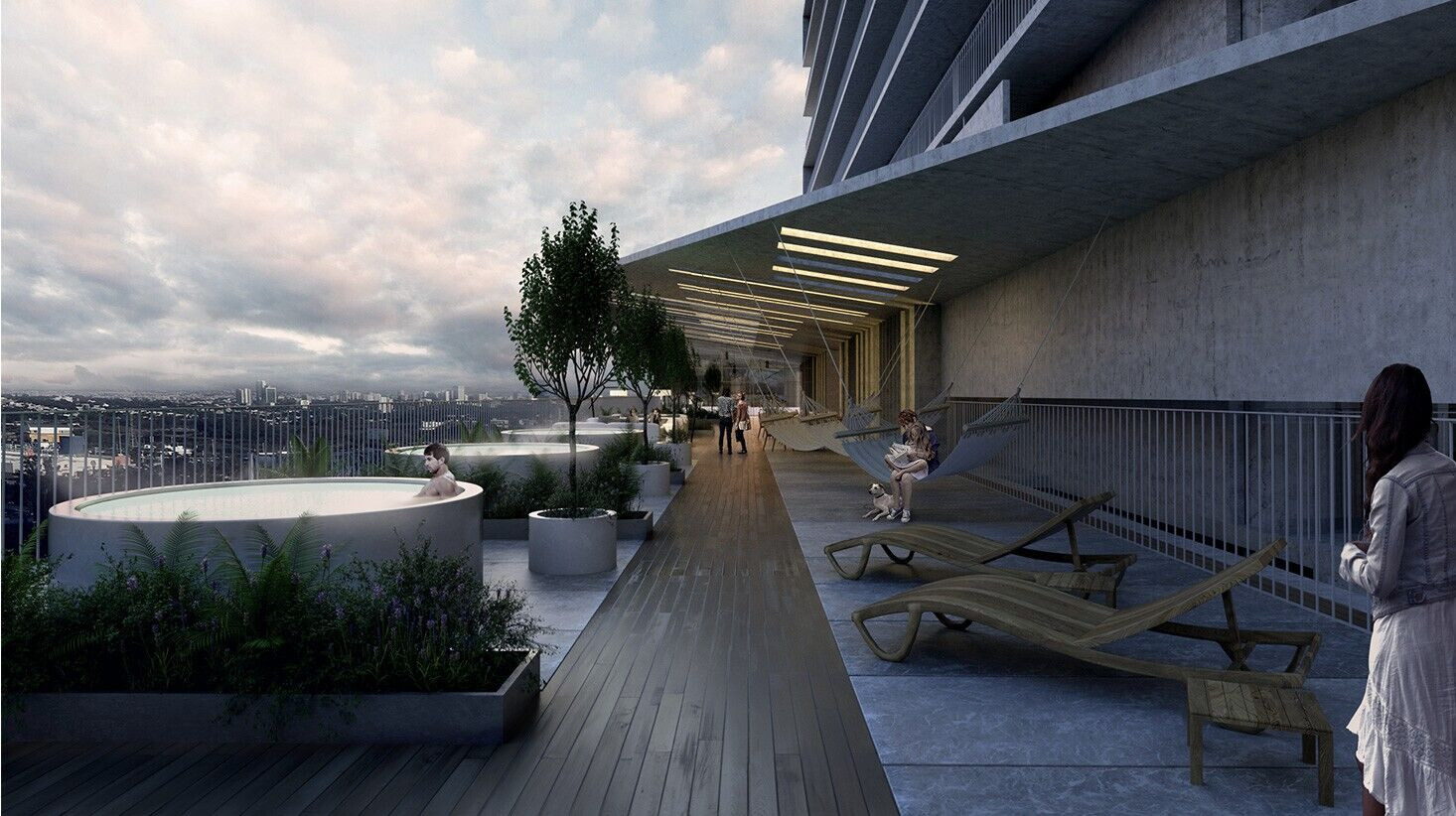 Materials Used:
Kitchens / Dressing rooms: Brand: Olimpic.
Handles and Latch: Brand: YALE HOME.
Dacade aluminum: Brand: CUPRUM.
Concrete: Brand: CEMEX.
Elevators: Brand: KONE.
Paint: Brand: COMEX.
Drywall: Brand: USG.