Furnishing items that express design and emotionfor the contemporary home, with a range of shapes and lines.Since 1936 Bonaldo has produced creative, elegant, quality objects that convey a profound sense of the experience that they fully embody. The company has always been involved in experimentation: sixty years ago it began with its range of tubular metal applications and today it conducts wide-ranging research into plastics, the use of different alloys and the use of materials such as pressure cast aluminium, flexible cold-pressed polyurethane and propylene. The company has a high-tech focus, however it entrusts fundamental planning and production stages to human skill. Output totally reflects Italian tastes and lifestyle, something unique to Italy that cannot be reproduced elsewhere, but which interacts with various international trends in contemporary design. These include some of the most advanced that are innovating the language of design. Ron Arad and Karim Rashid, Mauro Lipparini, Toshiyuki Kita and Denis Santachiara, D'Urbino and Lomazzi and Giuseppe Viganò: these are just some of the company's famous partners in redefining the national design scene; with a range of models that have a great visual impact.This mission and way of working is garnering increasing recognition from public and arts and business professionals, through the award of numerous international prizes. It is a brand that continues to be one of the main playersin Italian design and production.
Bonaldo Product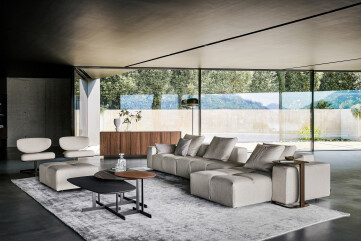 BONAMOUR sofa
Bonaldo
The evocative name, Bonamour, is the union of "bonheur" and "amour", happiness and love: two words that encapsulate the desire to participate in life...
Other Furniture Products
Member Promotion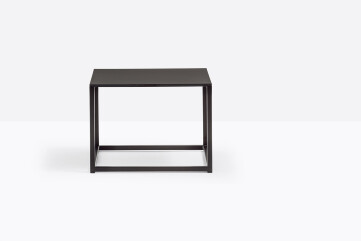 Code 50X50X36
PEDRALI
Code collection comes from a structural frame that becomes a drawing. Coffee table with steel tube 20x20 mm frame and square 500x500mm marble or solid...
Our Products are Used in Projects by
Projects with Products from Bonaldo
Inspiration in Furniture
Member Promotion
Hu Yanyun

Image Courtesy Vondom

Image Courtesy Vondom

Image Courtesy Vondom

Image Courtesy Vondom

Image Courtesy Vondom

Image Courtesy Vondom

Image Courtesy Vondom
HQ
Bonaldo Villanova di Camposampiero
Via Straelle, 3, Villanova di Camposampiero, Italy
Furniture Brands

The manufacturing leader with coating solutions for building sustainability and green materials Your partner to unique façade creation Elval Colour products, etalbond®, ENFTM and orofe®, can be coated in any colour together...

Milano Bedding is a brand founded in 1996 from the experience of Kover, a company which for thirty years has been a leading manufacturer of sofa beds, beds and mattresses. In collaboration with several designers Milano Bedding has wanted, s...
Is this your brand and would you like to remove content from other manufacturers on your brand page?
Contact Archello