About the company
Since 2007, BORA Lüftungstechnik GmbH, based in Raubling, Upper Bavaria, has successfully developed and sold cooktop extractor systems that draw vapours downwards thanks to the use of patented technology. The innovative product ranges BORA Professional, BORA Classic, BORA X Pure, BORA Pure, BORA S Pure and BORA Basic are sold in 60 countries around the world.
The vision of BORA's founder Willi Bruckbauer is the end of the extractor hood. What makes his patent so special? These high-quality systems are more effective than conventional extractor hoods, extremely quiet, energy-saving and easy to clean. They allow maximum design freedom in the kitchen and a clear view.
By focusing on the kitchen as a central living space, BORA is bringing a new dimension of innovative kitchen appliances onto the market in 2021 with the BORA X BO Flex oven and the matching BORA multi-drawer.
Back in 2009, the company received its first award within the scope of the innovation contest 365 Orte im Land der Ideen (365 Places in the Land of Ideas), followed by the Deutsche Gründerpreis (German Entrepreneurs' Award), Red Dot Awards, Plus X Awards, German Design Awards, Iconic Award, German Brand Award, Good Design Awards, iF Design Awards, among others.
BORA Product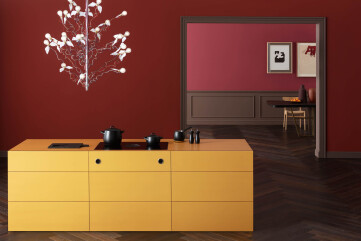 BORA X Pure
BORA
The BORA X Pure system is setting new standards. It combines maximum functionality with a distinctive design. The BORA X Pure impresses with qualitie...
Other Bathrooms and Kitchens Products
Member Promotion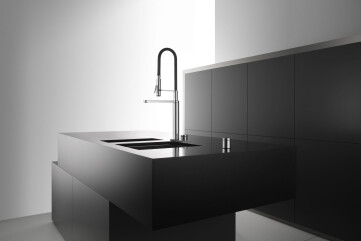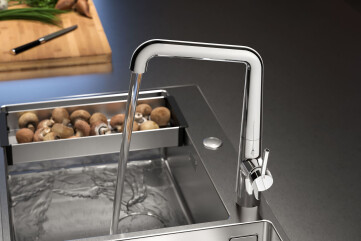 KWC KIO Lever mixer A 220
KWC
Art in the Kitchen With its cone-shaped body and sculptural design, this faucet brings both futuristic aesthetics and intelligent functionality into...
Our Products are Used in Projects by
Projects with Products from BORA
Inspiration in Bathrooms and Kitchens
Member Promotion

Baris Ozdol

Baris Ozdol

David Zarzoso

David Zarzoso

David Zarzoso
David Zarzoso

David Zarzoso

Angela Hau & Alex Krauss
Bathrooms and Kitchens Brands
Is this your brand and would you like to remove content from other manufacturers on your brand page?
Contact Archello