Among the world's top three producer of laminates, Greenlam Laminates brings a legacy of exceptional artistry, unsurpassed quality and unyielding passion for excellence to the table. With a production capacity of 14.02 million sheets per year, we have always ensured that superior quality products are available to you. Innovative technology and creative solution have been our guiding principles from day one. Professionals such as architects, interior designers and end consumers can rely on us to immerse their decor ideas with elegance and character. We have our team of 2500 employees and a network of over 12000 dealers and distributors to thank for maintaining our level of excellence and commitment. Our esteemed list of clients inspire us to innovate and ideate towards delivering the best. OUR VALUES Here at Greenlam we want our decorative laminates not only to transform spaces, but also to enrich the lives of all of those who come in to contact with them. Yet this can only be achieved by upholding our core values, making sure that all our stakeholders understand and practice them in their working lives: Trust - We trust people to be reliable and responsible and earn their trust similarly Speed - We are quick to decide, respond and execute Performance - We value performance across products, people and processes Team Work - We achieve more by collaboration with internal and external stakeholders Learning - We encourage learning; creating and nurturing talent We implement these core values in every aspect of our operations, through which we foster innovation in order to deliver the very best possible laminates. Never afraid to learn through our mistakes as long as we lead with products that enrich lives, our vision remains clear and transparent. Greenlam's commitment to innovation will transform spaces through beautiful and purposeful decorative laminates that enrich lives.
Greenlam Product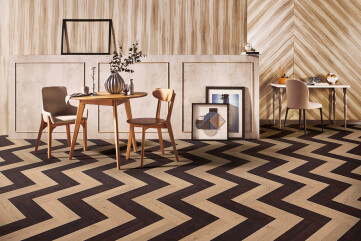 Herringbone Collection
Greenlam
"Mikasa Introduces Herringbone Collection, inspired by the classic parquets of traditional European design. The herringbone pattern dates back 2,500 y...
Other Floors and Stairs Products
Member Promotion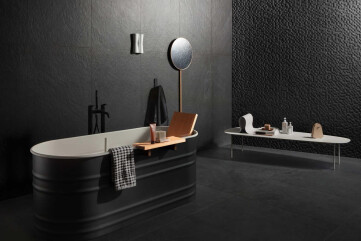 Mystone Lavagna
Marazzi
Mystone Lavagna has all the elegant, severe personality of slate, a sedimentary rock with an unmistakable texture. A perfect balance of strength and d...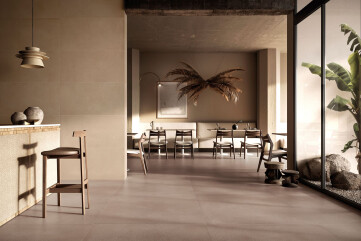 Namib
Ceramiche Refin S.p.A.
Endless horizons where heaven and earth merge, mirages that slowly take shape to become breathtaking visions. The prodigious view of unspoilt nature e...
Our Products are Used in Projects by
Projects with Products from Greenlam
Inspiration in Floors and Stairs
Member Promotion

Alberto Chiggiato Ph

Alberto Chiggiato Ph

Alberto Chiggiato Ph

Alberto Chiggiato Ph

Alberto Chiggiato Ph

Alberto Chiggiato Ph
Alberto Chiggiato Ph
HQ
Greenlam India
3 Brindley Place, Birmingham, United Kingdom
Is this your brand and would you like to remove content from other manufacturers on your brand page?
Contact Archello