Ronan Bouroullec (born 1971) and Erwan Bouroullec (born 1976) have been working together for about ten years now. Their collaboration is a permanent dialogue nourished by their distinct personalities and a shared notion of diligence. In 1997, they presented their "Disintegrated Kitchen" at the Salon du Meuble in Paris and were spotted by Giulio Cappellini, who gave them their first industrial design projects, notably the Lit clos ("Closed Bed") and the Spring Chair. In 2000, Issey Miyake asked them to design a space for his new collection of A-Poc clothes in Paris. Then, the decisive meeting with chairman of Vitra Rolf Fehlbaum occurred which resulted in their conception of a new kind of office system, Joyn, in 2002. This was the beginning of a special partnership which has borne fruit in numerous projects, including Algues, the Alcove Sofa, the Worknest, the Slow Chair and the Vegetal. Since 2004, the Bouroullecs have also been working with Magis, for whom they have designed two complete furniture collections, Striped and Steelwood. Finally, they have worked on several types of textile wall systems, such as the North Tiles and the CLouds, in close collaboration with the Kvadrat brand, for whom they designed showrooms in Stockholm in 2006 and in Copenhagen in 2009. Today, Ronan and Erwan Bouroullec design for numerous manufacturers, namely Vitra, Kvadrat, Magis, Kartell, Established and Sons, Ligne Roset, Issey Miyake and Cappellini. At the same time, they maintain an experimental activity which is essential to the development of their work at Galerie kreo, Paris, where four exhibitions of their designs have been held between 2001 and 2008. The next exhibition is scheduled for the spring 2010. They also embark on occasional architectural projects such as the Maison flottante ("Floating House") in 2006 or the Camper stores in Paris and Copehnagen (2009) and the Casa Camper Hotel's restaurant, Dos Palillos, in Berlin (2010). Voted Designers of the Year at the Salon du Meuble in 2002, their other awards include the Grand Prix du Design (Paris, 1998), the New Designer Award at the International Contemporary Furniture Fair (ICFF New York, 1999) and the Finn-Juhl Prize (Copenhagen, 2008). Additionally, the Facett collection manufactured by Ligne Roset and the Worknest office edited by Vitra both won the "Best of the Best" Red Dot Design Award, respectively in 2005 and 2008. In 2009, the Vegetal chair won the ICFF award for outdoor furniture. Several exhibitions have been devoted to their work. These were showcased at the Design Museum, London (2002), at the Museum of Contemporary Art, Los Angeles, the Museum Boijmans van Beuningen, Rotterdam, and La Piscine, Musée d'Art et d'Industrie, Roubaix (all in 2004), at the Villa Noailles, Hyeres (2008) and at the Grand Hornu, Belgium (2009). Designs of the Bouroullecs are part of select international museums' collections such as the Musée National d'Art Moderne – Centre Pompidou and the Musée des Arts Décoratifs in Paris, the Museum of Modern Art in New York, the Art Institute of Chicago, the Design Museum in London, and the Museum Boijmans van Beuningen in Rotterdam. Two monographs books have been published about the design of Ronan and Erwan Bouroullec: Ronan et Erwan Bouroullec – Catalogue de Raison (Paris: Images Modernes / Kreo, 2002) and Ronan et Erwan Bouroullec, (Paris: Phaidon, 2003).
Ronan & Erwan Bouroullec Product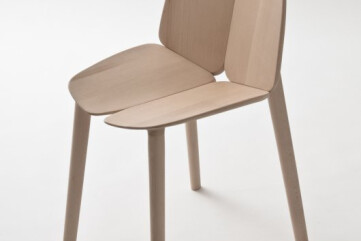 Osso
Ronan & Erwan Bouroullec
Working with Mattiazzi is comparable to work with an organic farm. While being a small, family-owned company that has been manufacturing chairs for ot...
Other Furniture Products
Member Promotion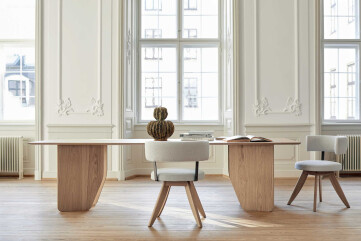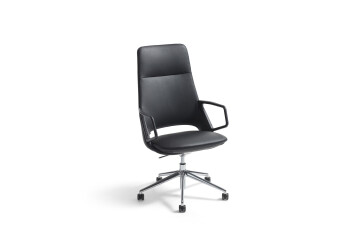 Zuma Low Back
Artifort
A refined statement of clear, expressive lines. The streamlined Zuma chair adds an undeniable air of class to offices and other executive environments...
Our Products are Used in Projects by
Projects with Products from Ronan & Erwan Bouroullec
Inspiration in Furniture
Member Promotion

Image Courtesy Vondom

Image Courtesy Vondom

Image Courtesy Vondom

Image Courtesy Vondom

Image Courtesy Vondom

Image Courtesy Vondom

Image Courtesy Vondom
Cory Klein Photography
Ronan & Erwan Bouroullec Offices
Is this your brand and would you like to remove content from other manufacturers on your brand page?
Contact Archello