In 2007, an Australian bathware brand was born. Founders Lee Melrose and Tony Rowlands created Studio Bagno to deliver an inspired range of custom-made products for the Australian bathroom.
Passionate about working hand in hand with the Australian design community and high quality European manufacturers, Studio Bagno has grown to be a brand recognized for quality, bringing leading edge contemporary pieces to Australia.
Studio Bagno Product
No products added yet.
Other Bathrooms and Kitchens Products
Member Promotion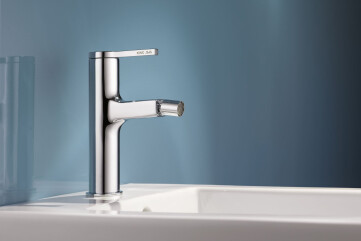 KWC AVA Bidet A 110
KWC
Pared down to the pure essentials KWC AVA will satisfy both your fine sense of style and your requirement for reliable Swiss quality and state-o...
Sfera
Ceramica Catalano
The Sfera collection is marked by a wide range of different shapes designed to match the various needs of space in the bathroom. The collection was co...
Our Products are Used in Projects by
Projects with Products from Studio Bagno
Inspiration in Bathrooms and Kitchens
Member Promotion

Matt Clayton
Michael Graydon
Büro Korb GmbH – Photographer: Marc-Oliver Schulz
Leonas Garbačiauskas

Leonas Garbačiauskas
Leonas Garbačiauskas

Anar Gurjaria
© viewcatchers
HQ
Studio Bagno
1/331 Newbridge Road, Moorebank NSW 2170, Australia
Bathrooms and Kitchens Brands
Is this your brand and would you like to remove content from other manufacturers on your brand page?
Contact Archello